The ceremony Elle Style Awards, held last night in London, gave us an opportunity to take a break from the endless social events related to the world of cinema and music, and to focus on another kind of art - fashion. Established by the British edition of Elle Award noted for its award-winning work of the best representatives of the British show business, and they, in turn, do not miss the moment again on the red carpet show your sense of style and fashion sense.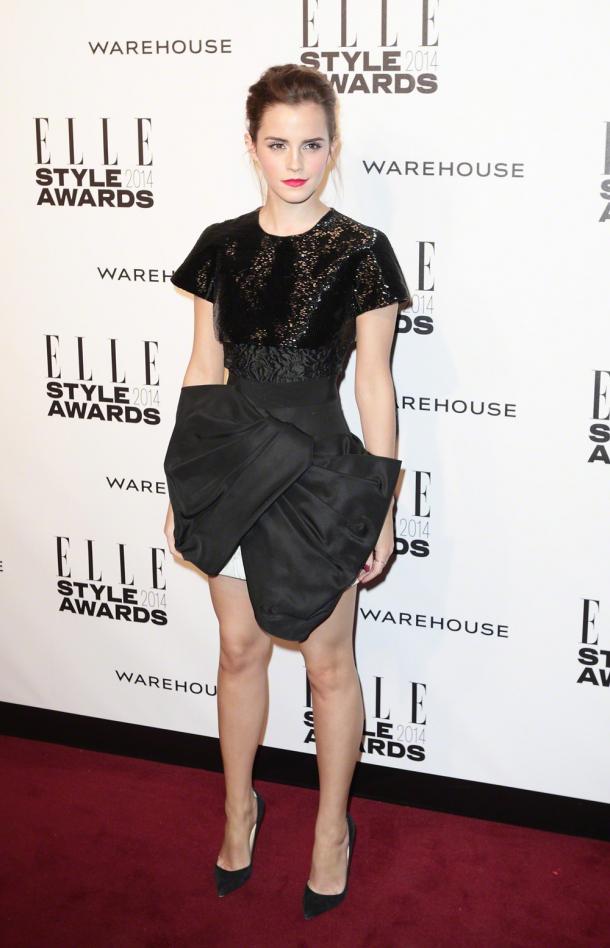 Before we move on to the review from the red carpet, I hasten to offer you a list of names of the winners ceremony:
British Designer of the Year: Christopher Kane
Designer accessories: Keith Hillier
Fashion Innovator: Nicola Formichetti for Diesel
Designer dresses for red carpet: Emilia Wicksteed
Model year: Suki Waterhouse
British male performer of the year: Tinie Tempah
British female artist of the year: Lily Allen
International Artist: Pharrell Williams
Actress of the Year: Emma Watson
Man of the Year: Tom Hiddleston
Woman of the Year: Katy Perry
Trendy review from the red carpet:
I propose to begin our review with one of the most stylish and talented representatives of the British show business - Emma Watson. The choice of actress for the red carpet appeared flawless - a spectacular mini-dress from a fresh collection of couture Giambattista Valli though it was risky option, but obviously attracted the attention surrounding its unusual design and decorative details. Large bow on the skirt, bolero payetochnoe inserts of black and white brocade - each of these elements has been an integral part of the dress, however, constituting in combination with each other very harmonious way. Addition to the dress began classic black shoes and lipstick saturated cold shade - as a necessary color accents.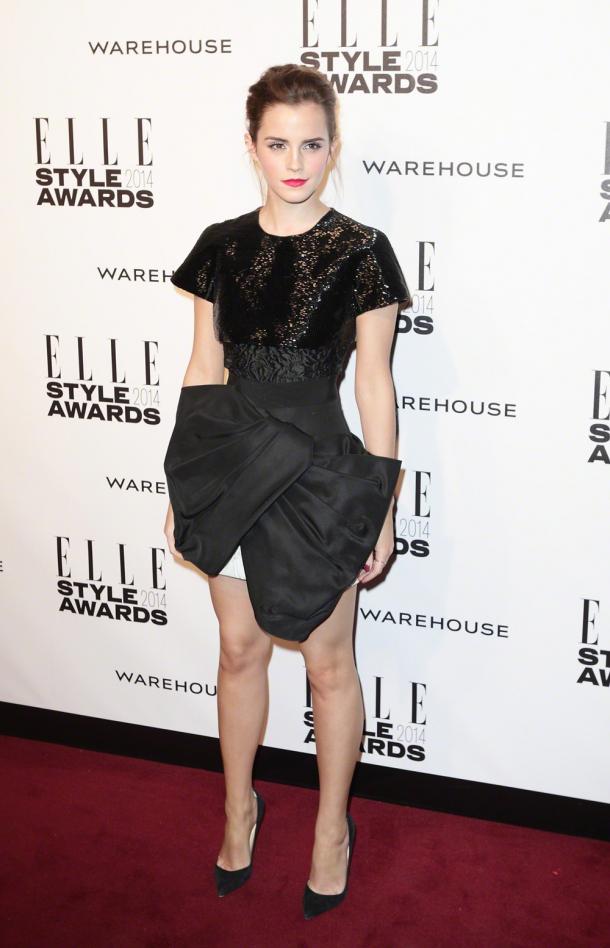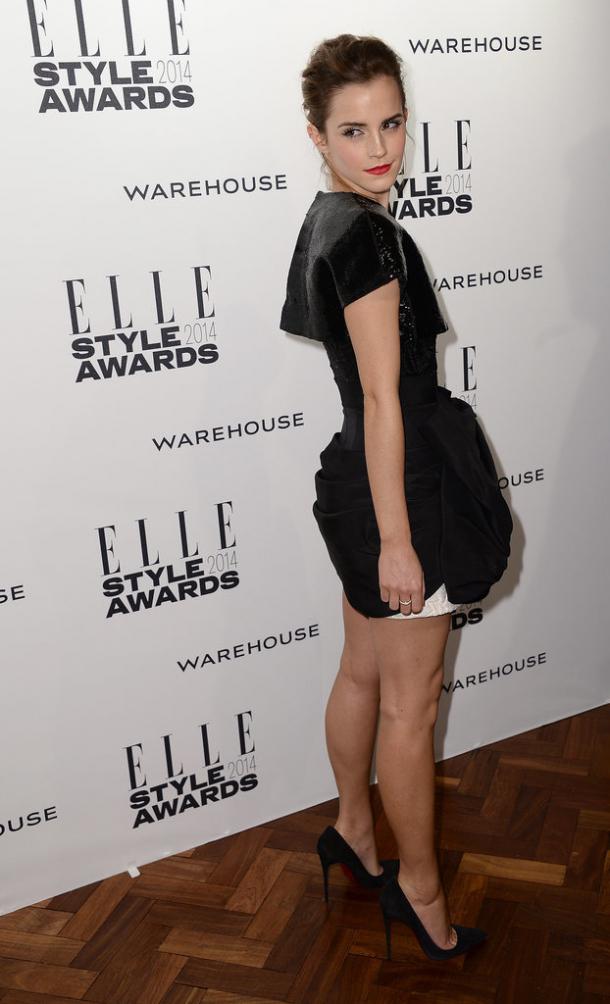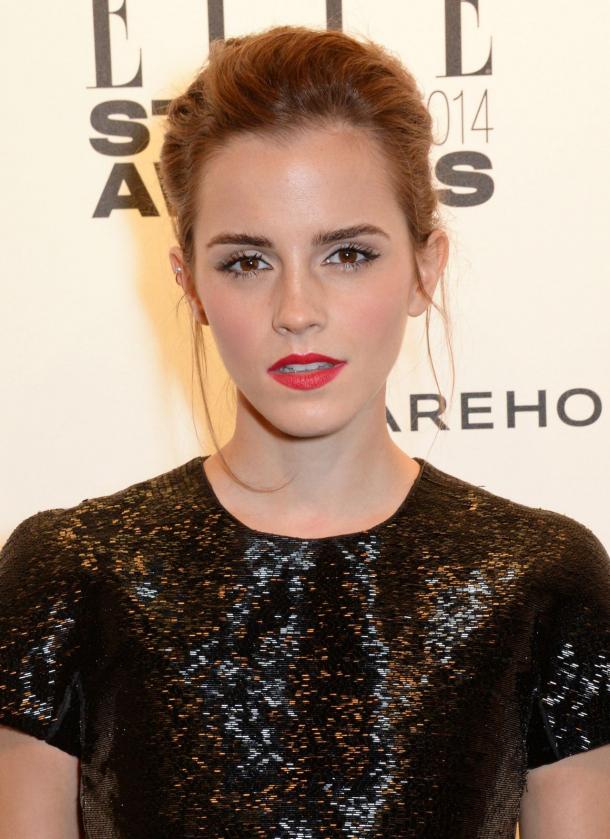 Focusing on a retro-style, Felicity Jones tried on a dress by Christopher Kane - the main victor of the evening. The highlight of the dress became fashionable shades of magenta bodice with reptile print, rolling in bulk cocktail skirt medium length. I'm not a big fan of this style of dresses (bright satin dresses with fluffy skirts are usually associated with my clothes for school graduation), but the image looks cute and charming.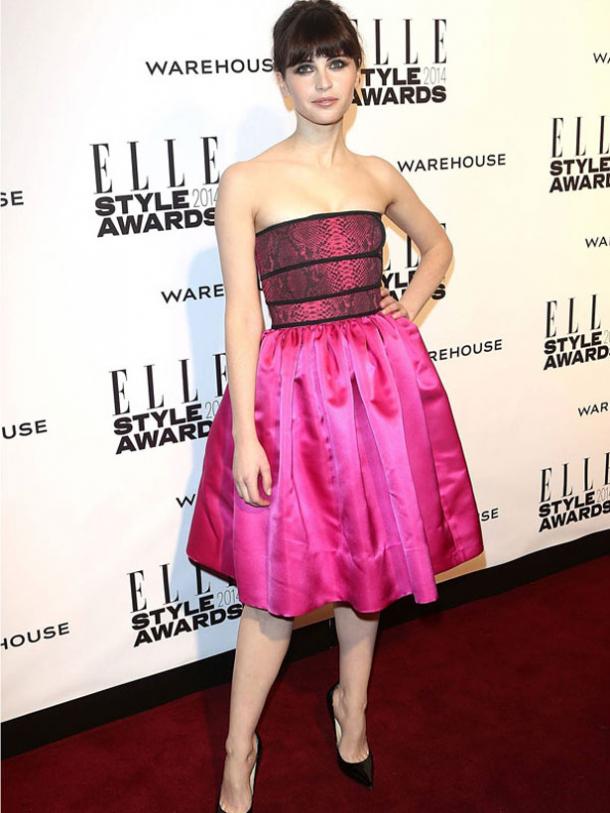 For that I especially love Katy Perry, it's for her style of dress - a bold, original, not boring. So this time the actress has pleased us with an excellent fashionable way create beautiful creations of the fashion house Vivienne Westwood. In my opinion, this cream dress and draperies created just for Katie - it its already spectacular figure looks beautiful. The obvious advantage of this dress is its light and floral print, thanks to which the image looks feminine and gentle.
Karolina Kurkova - another girl that is not exchanged for trifles on the red carpet. Her dress by Fyodor Golan, decorated with multi-colored sequins, feathers and lightning have to taste is not for everyone, but the confidence with which Caroline demonstrates this controversial outfit certainly be envied. Drama and theatricality of this outfit rolls, but the dress would have every chance of success is not whether it is decorated with feathers - from a distance, they look very strange.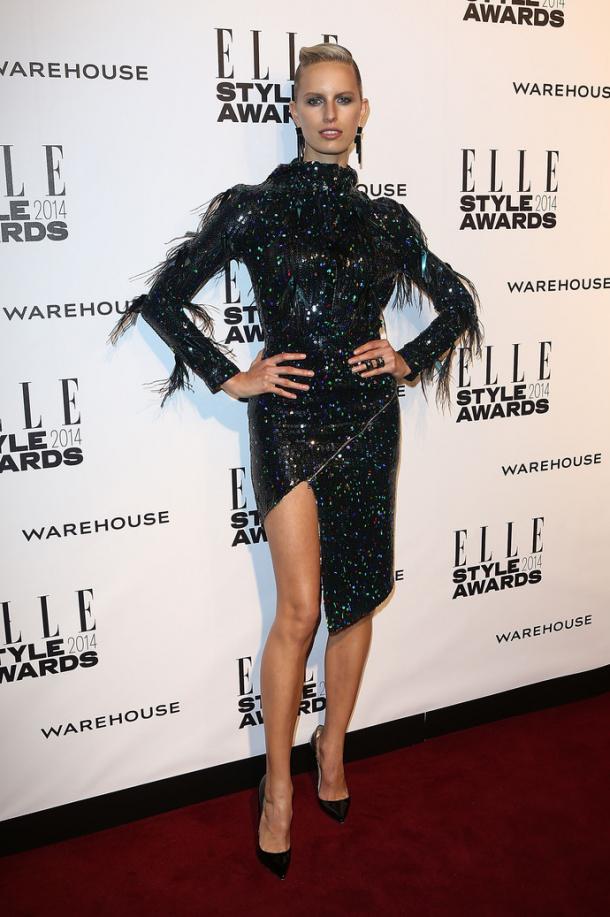 ​​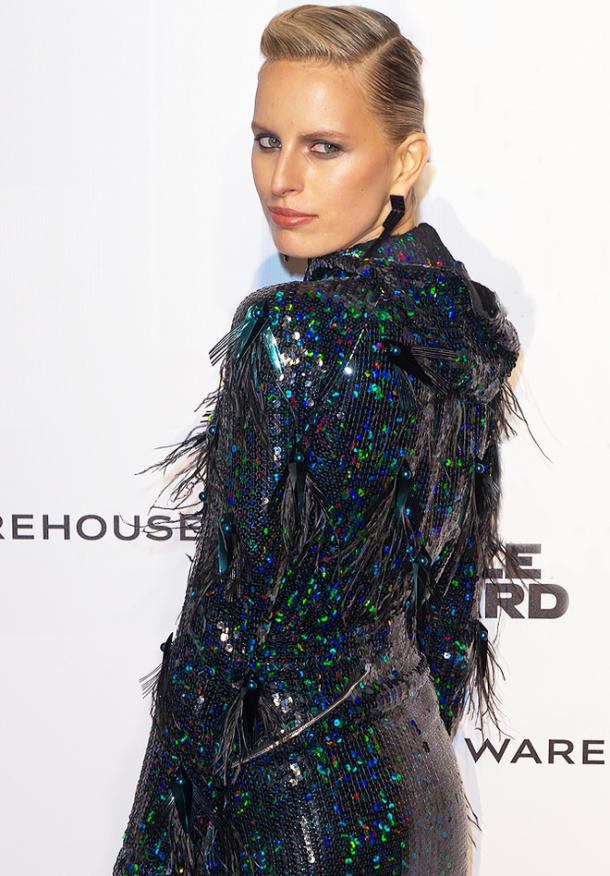 Kara Delevin image composed of black dress (gown?), Shoes and backpack on a platform Mulberry, is hardly the best outfit ceremony least because of its untidiness. I do not want to offend anyone, but lately we see beautiful dresses on the catwalk Kare only.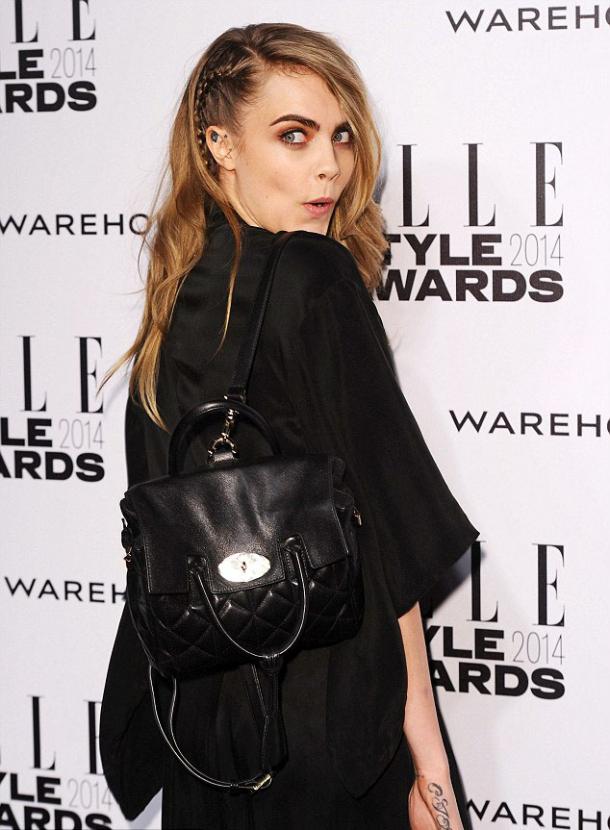 Unlike his sister, Poppy Delevin tried to create on the red carpet sophisticated and unusual in a good way. Girl posed for photographers in the ensemble of Emilia Wickstead - shortened lace top and skirt with a smell of ocher, adding outfit shoes leather reptile.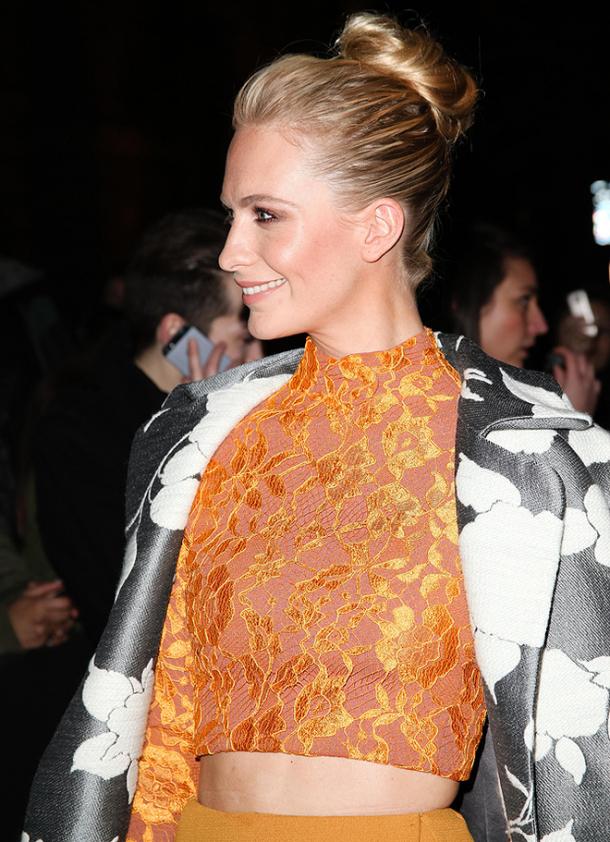 And when it's time to Suki Waterhouse to become a model year? Three fashion shows are not already doing her a star podiums. In any case, the choice of wording Elle fell on it, and there is nothing to be done about it. Model came out on the red carpet in an ensemble of Burberry Prorsum, consisting of a black dress to the floor and maroon blazer from textured fabric.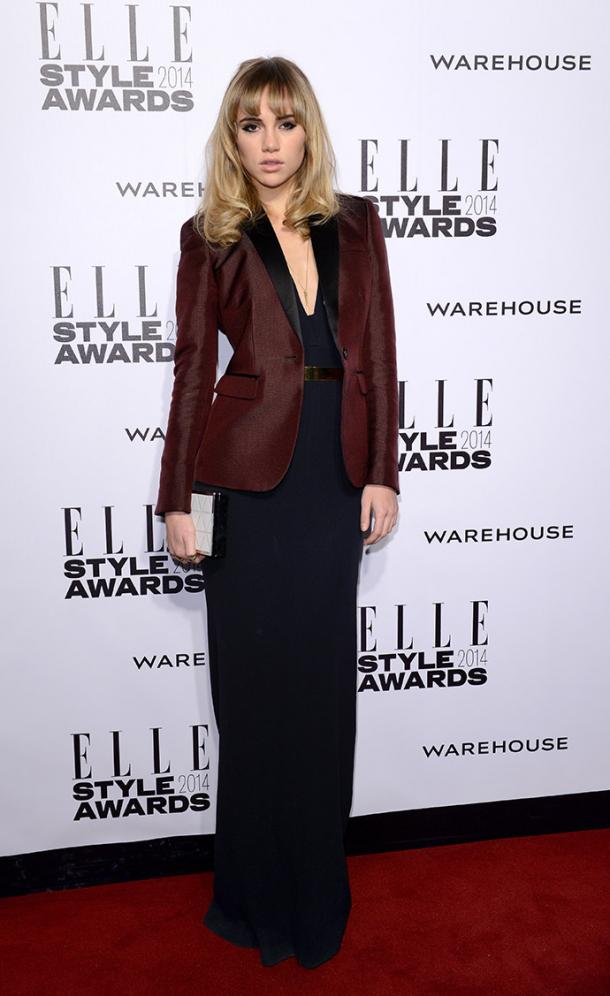 "I could barely fit in the car!" - Rita Ora told about his dress Marchesa. Not surprisingly - a hundred layers of tulle yet no one makes life easier. And seriously, Rita obviously overdone with a choice of dress for the ceremony - so many frills and kruzhavchiki would envy even the bride in the finery.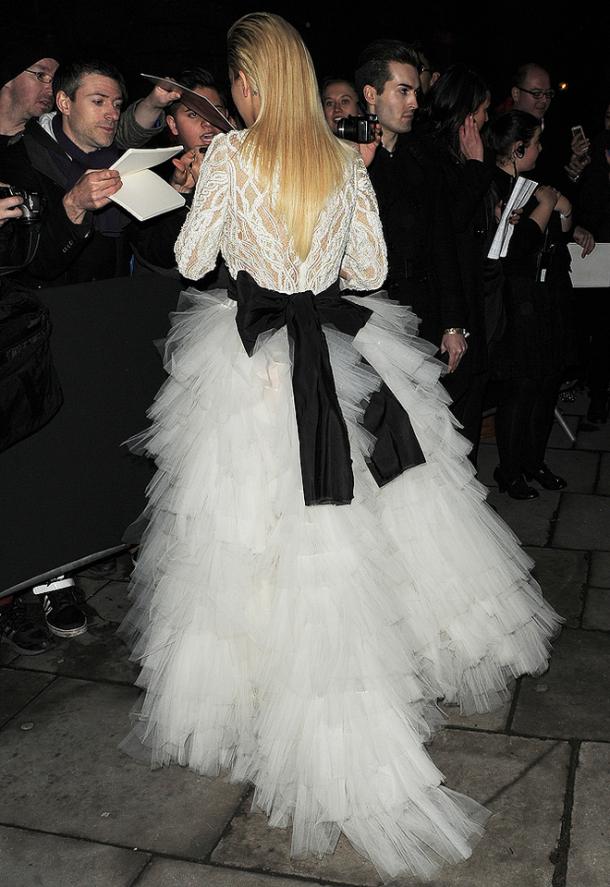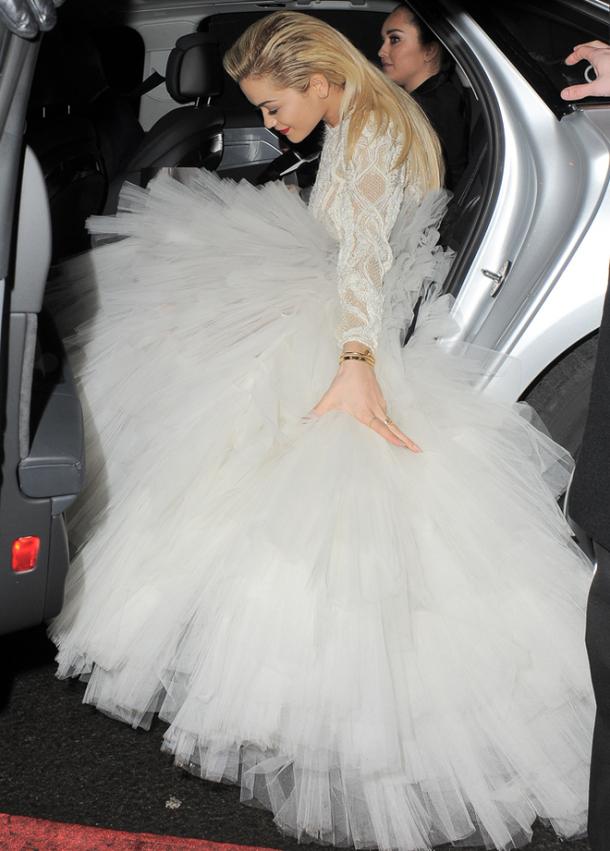 Opting charming cocktail attire from Isabel Marant, Olga Kurylenko missed with a choice of styling. I do not know What made her outfit to complement oblique on top and unattractive shoes with a square nose - the love of the era of the 90's in a bad mood or her stylist - but these elements are, alas, spoiled the whole image.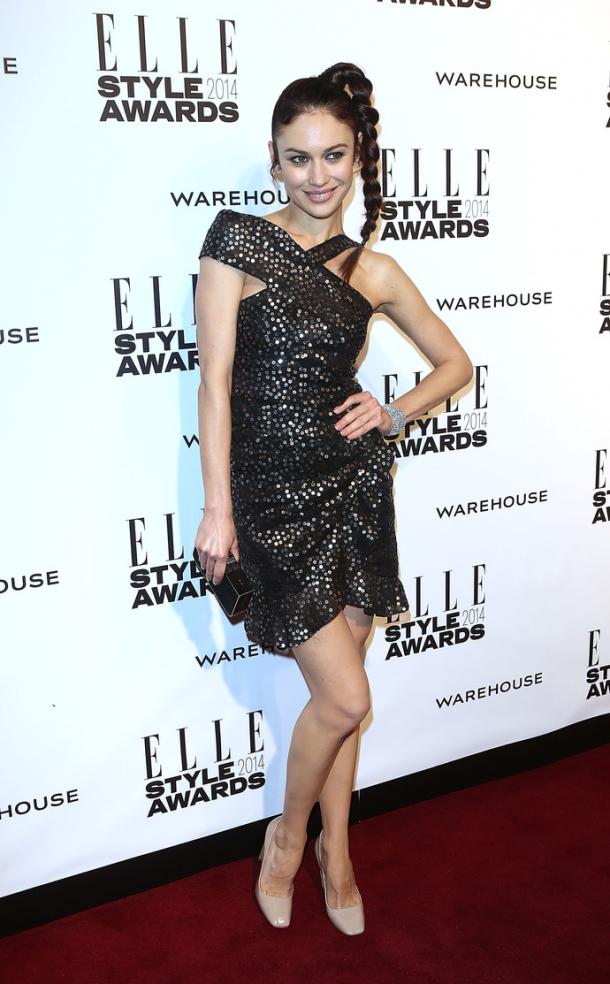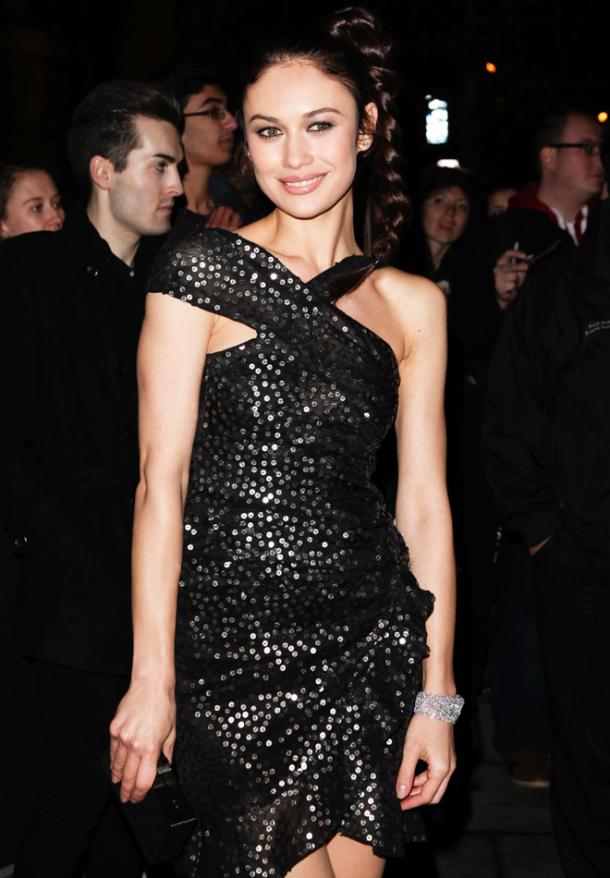 Want to look gaudy and cheap - put on a pink dress with cutouts and lace-up boots. Apparently, Jesse Jay forgot about this when choosing your attire for the ceremony Elle. By the way, these images prove once again that even in such talented artists as Tom Ford, are not the best of days.
Another thing - Kylie Minogue. This woman, though not famous SuperDuper style, but always looks chic and elegant even in the most simple little black dress. Some worth her learn.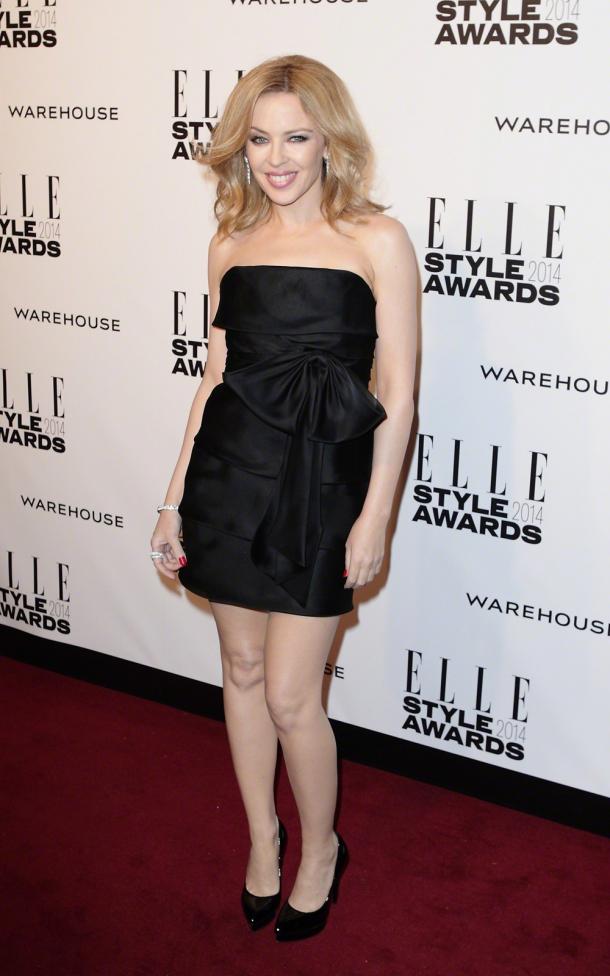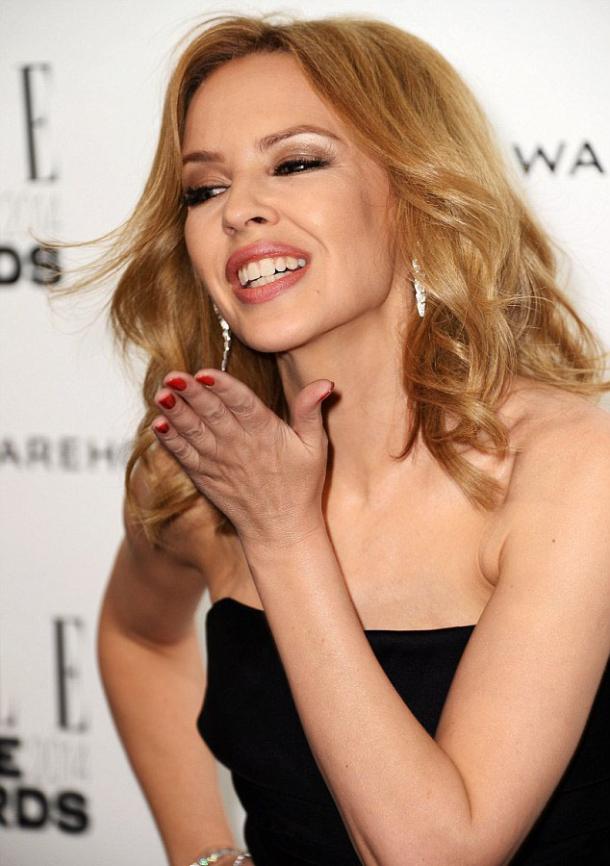 Plenty of fun on the red carpet BAFTA, Lily Allen has turned its attention to the more elegant and restrained dress with a bodice original form from Roland Mouret. At first glance it looks like a perfectly ordinary outfit, but Lily managed to breathe life into it with unusual additional elements - interesting manicure, bright clutch and stylish hairstyle.