The term "shabby chic" is literally translated as "shabby chic", and the style originated in England in the 80s of the XX century, as you can see quite young. Its founder is considered to be Rachel Eshvell that appreciate lovely heart English tradition and did not want to accept entered the fashion minimalist. She had an unusual hobby — to buy up for pennies of the old furniture and decor items at flea markets, then restore them and furnish your home. Over time, she began to tidy the old items and put them up for sale, after which the young style has gained incredible popularity.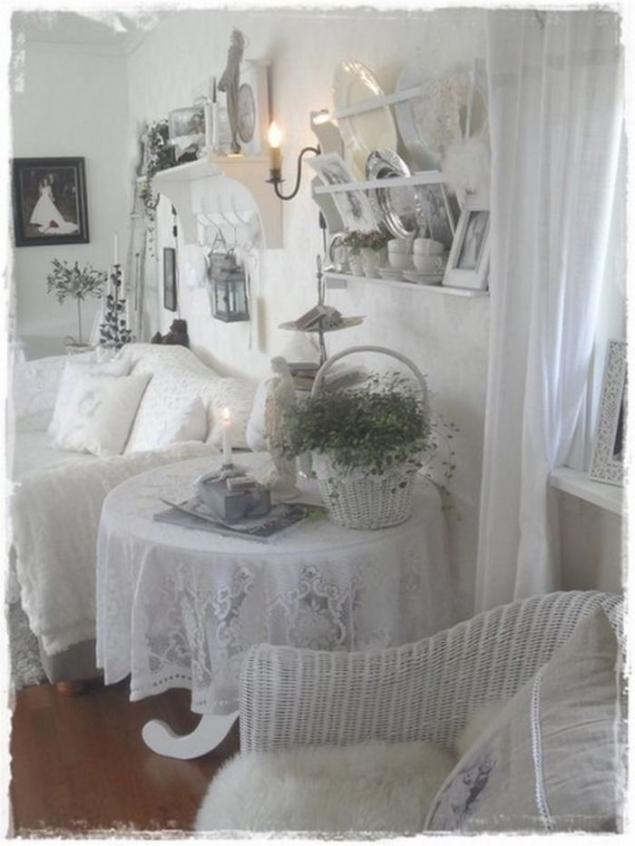 Room in the style of shabby chic — it's the atmosphere of childhood, radiating warmth and confidence, the memories of the beautiful moments of life, warmth of my grandmother's house, a touch of nostalgia, the memory array of expensive knick-knacks and family photos. Delicate, feminine, romantic, vintage, elegant, airy, fabulous, fanciful — all these words can not accurately describe the style of shabby chic.
Let's look at the main features of shabby chic style.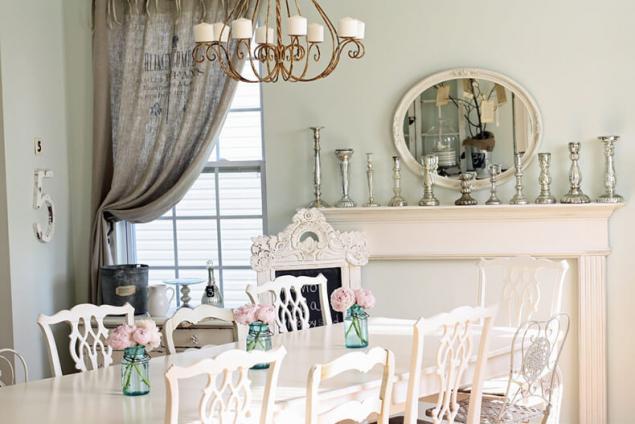 Colors in the Shabby Chic style
Commonly used soft pastel colors with sweet shades, as if sun-bleached or faded from time:
pale pink;


cream;


pale blue;


light lilac;


ivory color;


cream;


pale purple;


pink-lavender;


white (but not white, and as if slightly yellowed);


light-green;


linen;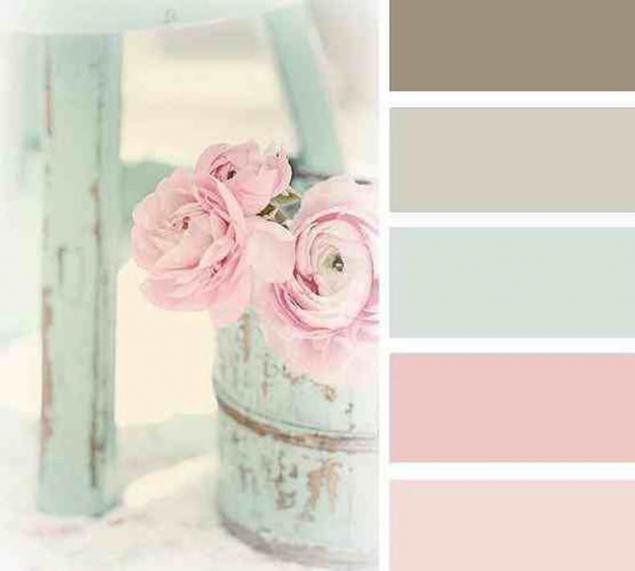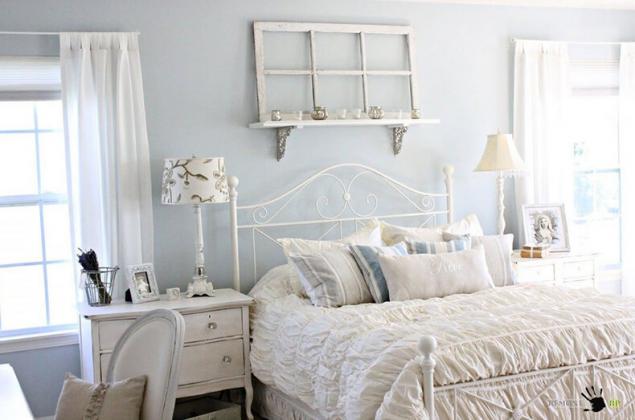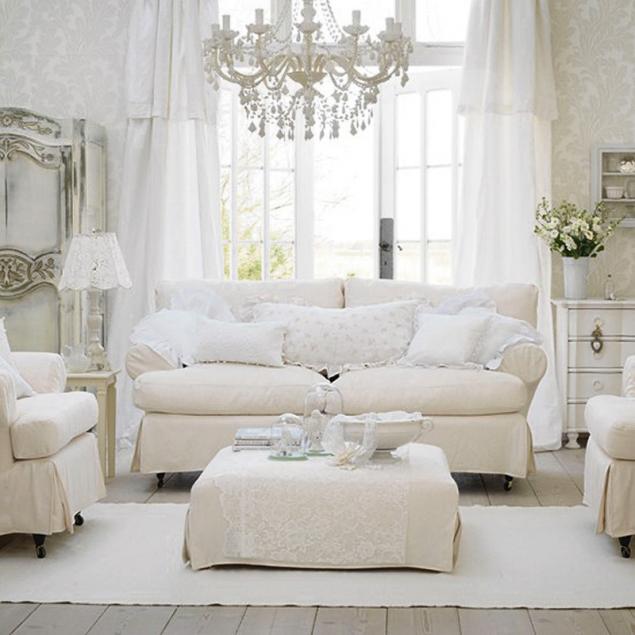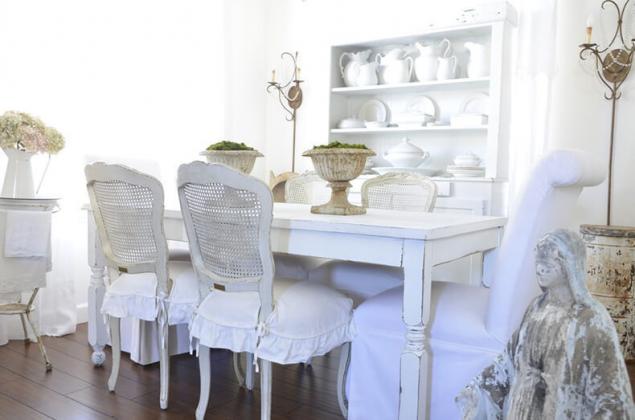 The walls in the Shabby Chic style
For walls, you can use:
Wallpaper neutral shades with a texture that simulates stucco or "flaky" paint (milk, cream, vanilla, beige tones);


light-colored paint;


rough sloppy plaster;


smooth Wallpaper "under the fabric" floral ornaments, bouquets, angels, with "lace" print in wide stripes or pale cell;


​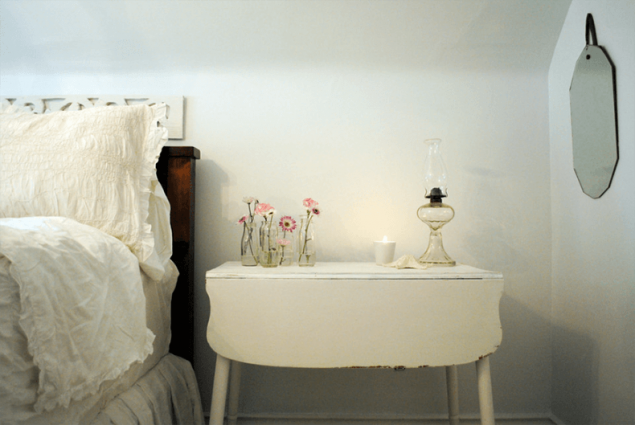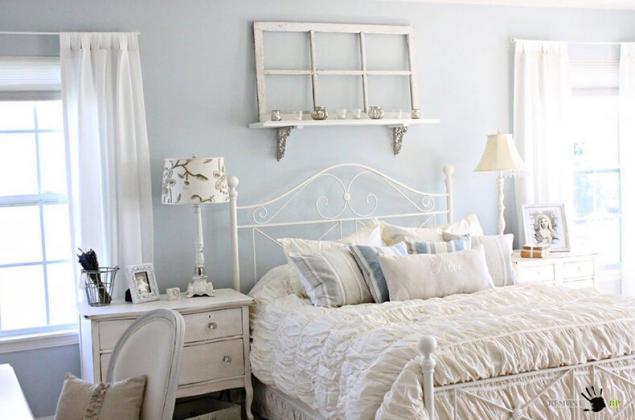 The floors in the style of Shabby Chic
wood floor;


parquet Board or laminate wood shades with an antiquated effect;


tile (kitchen, bathroom);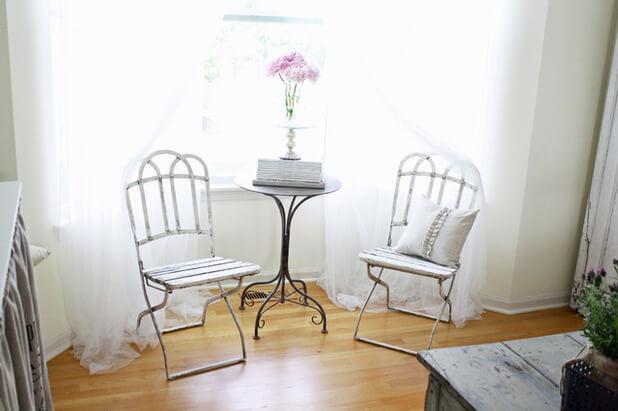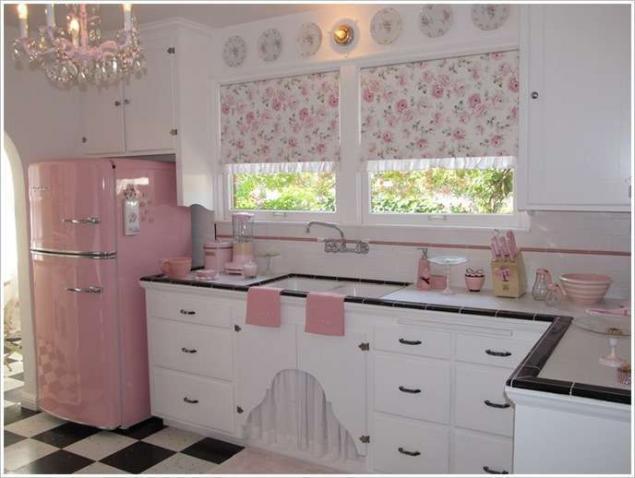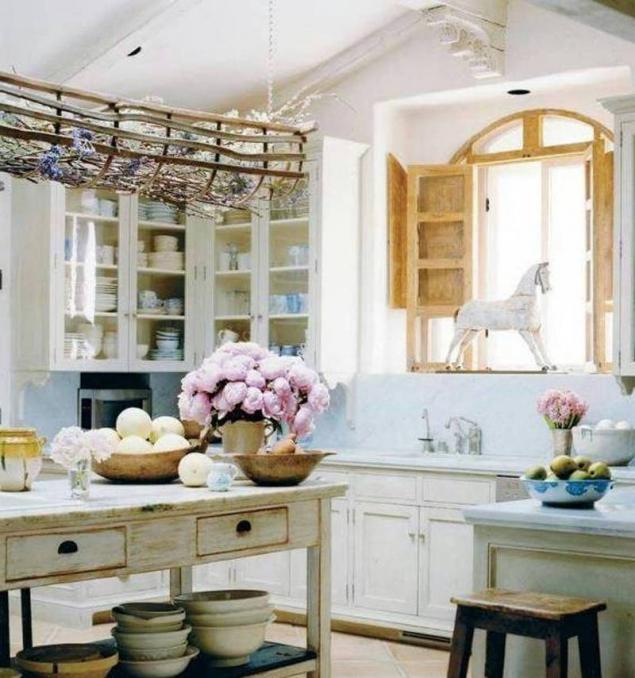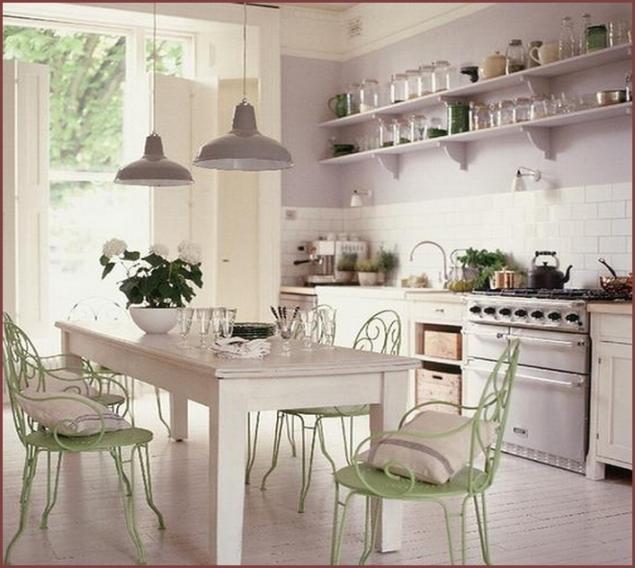 Ceiling in Shabby Chic style
Matt stretch ceiling;


stucco elements;


decorative beams;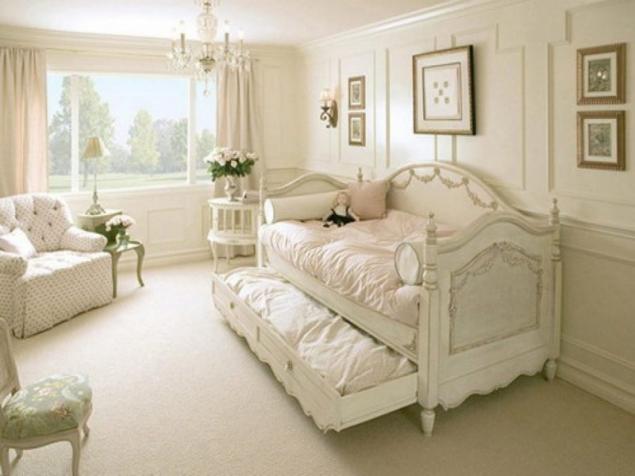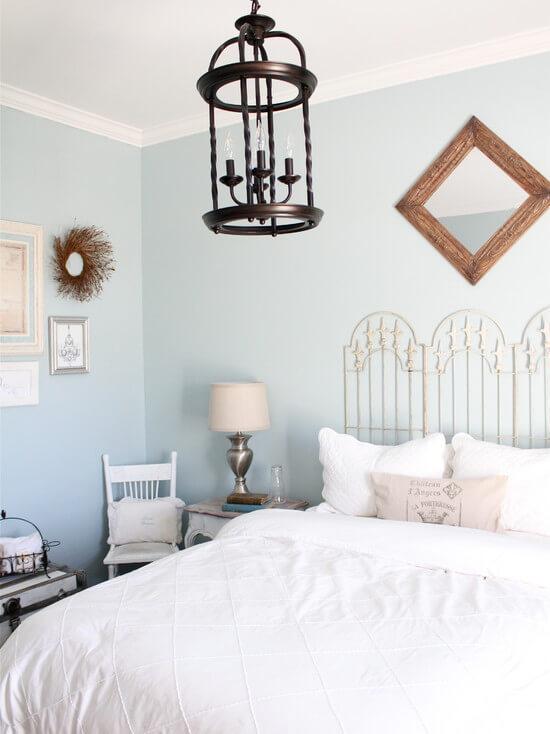 Style furniture Shabby Chic
It should be light, not necessarily vintage or artificially aged, with smooth curved lines and no sharp corners. Unlike Provence, it has to be luxurious furniture, though worn by time. For the shabby chic style is characterized by the abundance of upholstered furniture. Use:
antique pieces of furniture (e.g. flea market) worn surface roughness and scratches;


grandmother's dresser with lots of drawers;


painted wooden furniture (the white, beige or pale pink);


sofas with soft floral upholstery;


old furniture with history;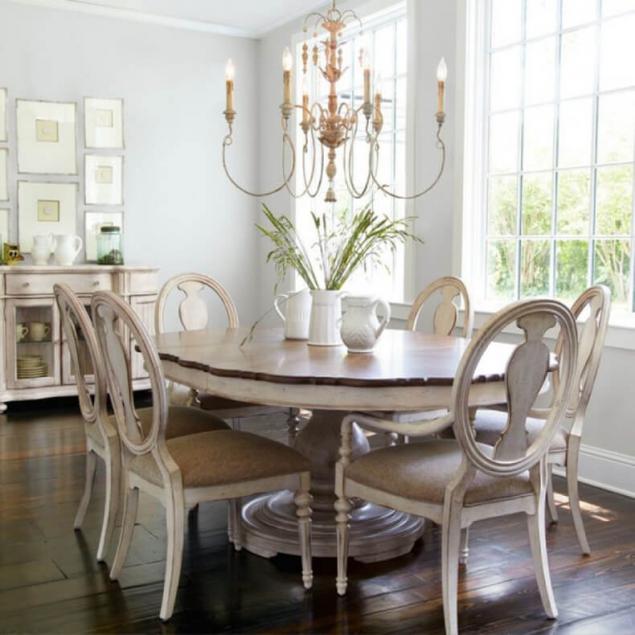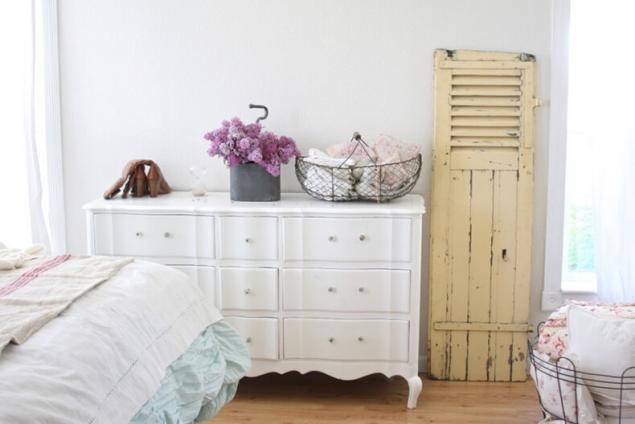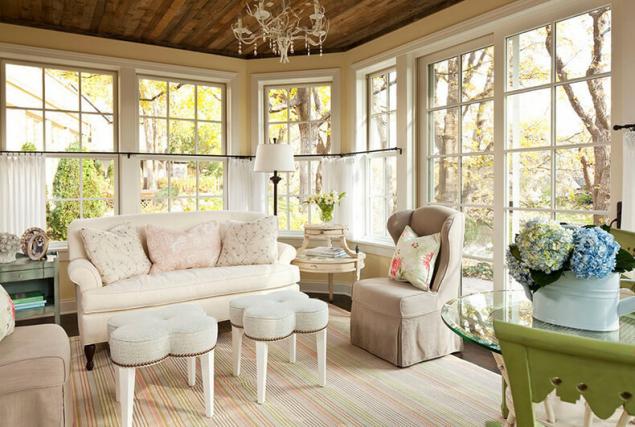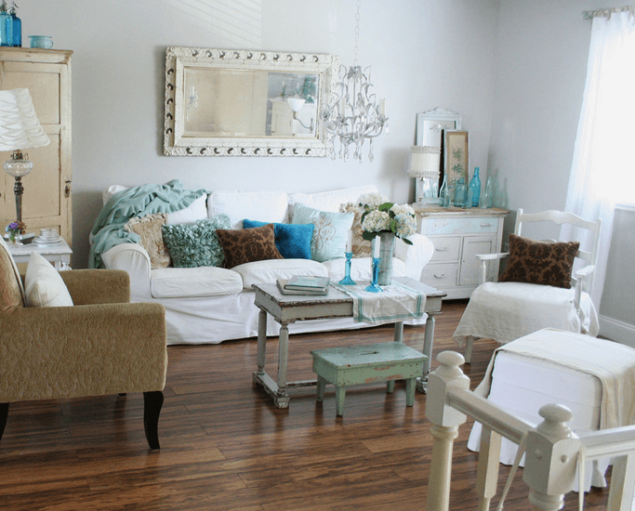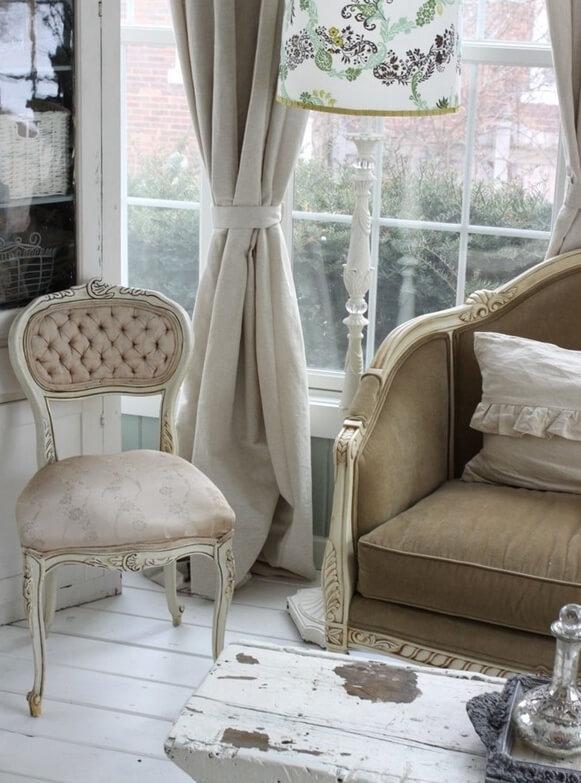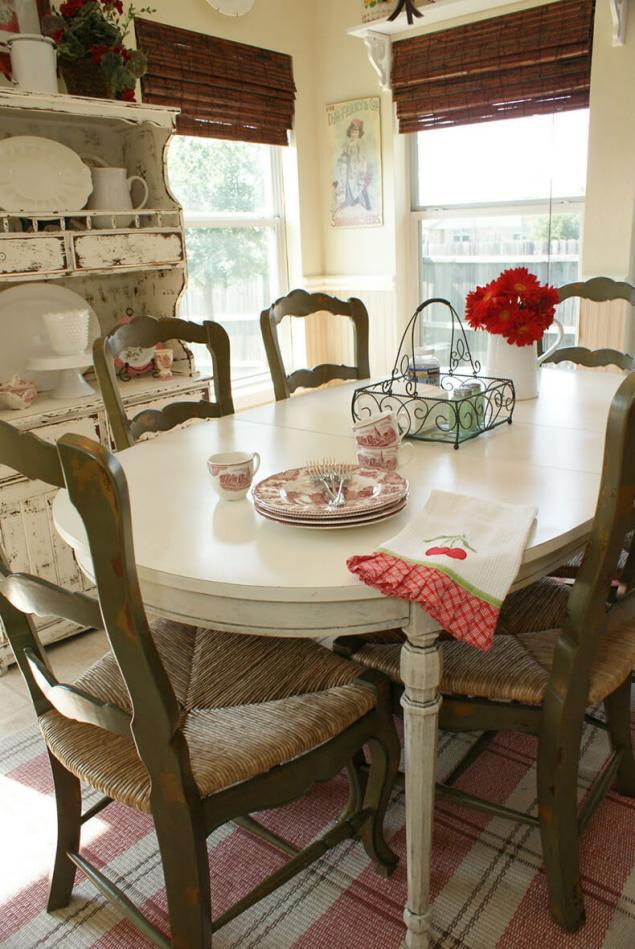 Textiles in the style of Shabby Chic
a wide variety of fabrics of different textures and prints (in upholstery, cushions, curtains, bedspreads, tablecloths, etc.);


natural fabrics in soft muted shades (flax, chintz, cotton, lace, burlap, wool);


exquisite curtains, supplemented lambrequins;


lamp shades table lamps fabric;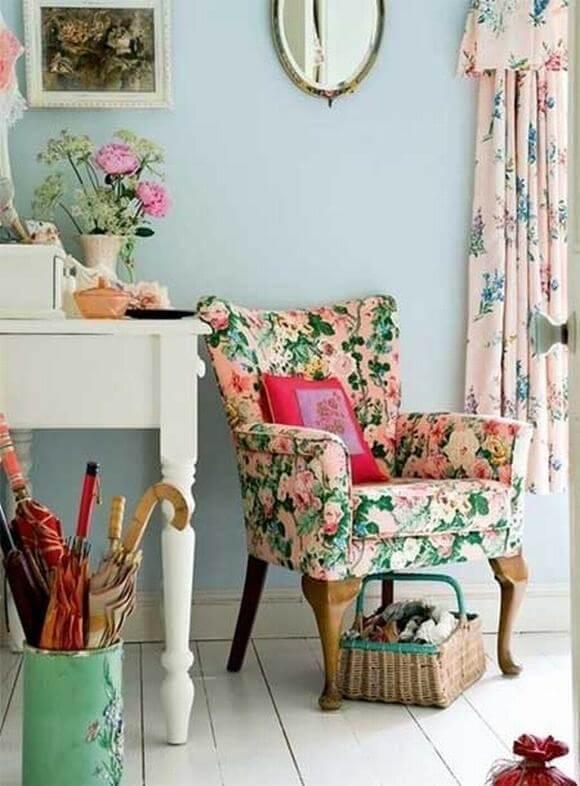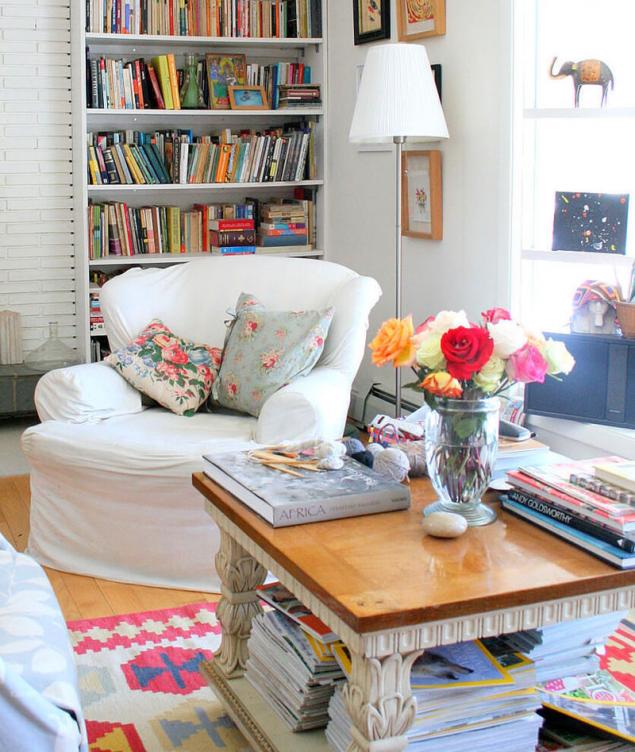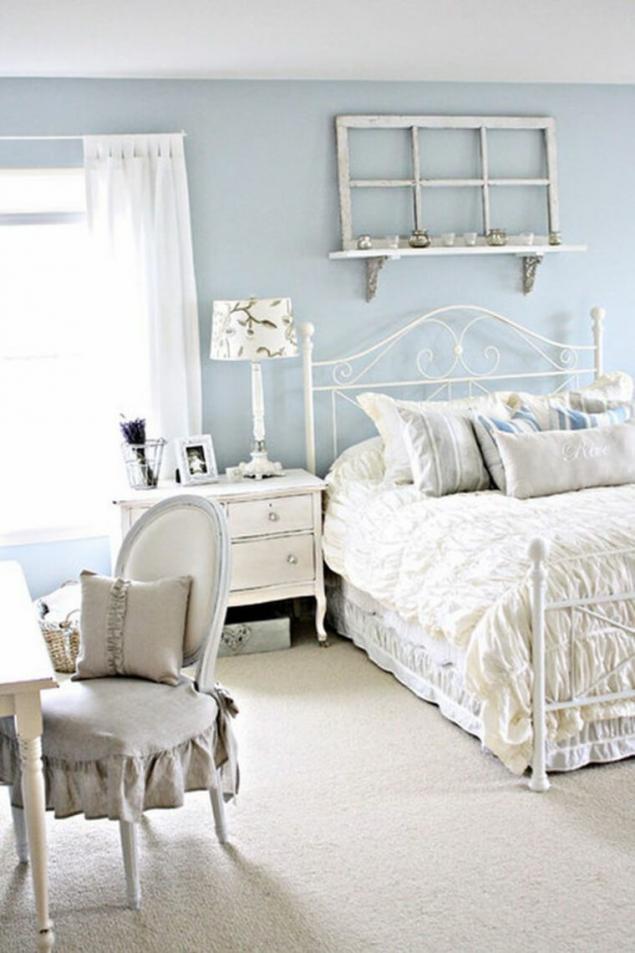 The lighting in the Shabby Chic style
elegant chandelier with glass or crystal businese;


wall sconces;


romantic night lights;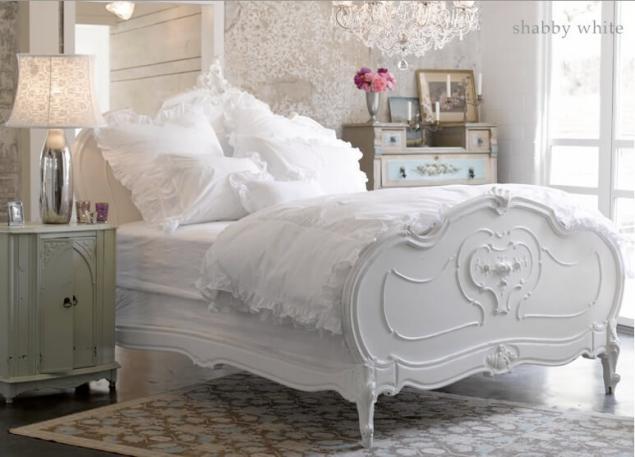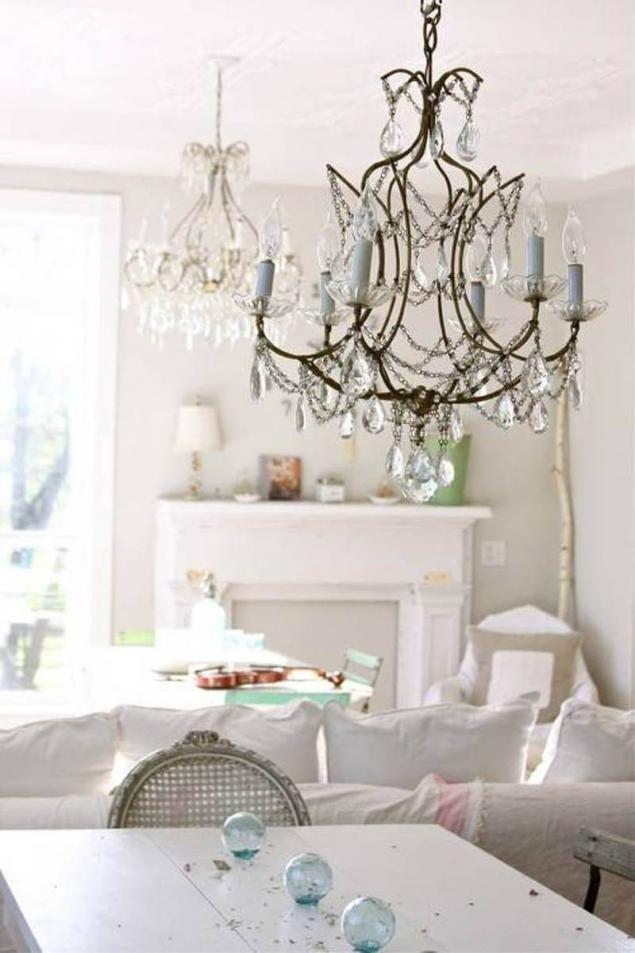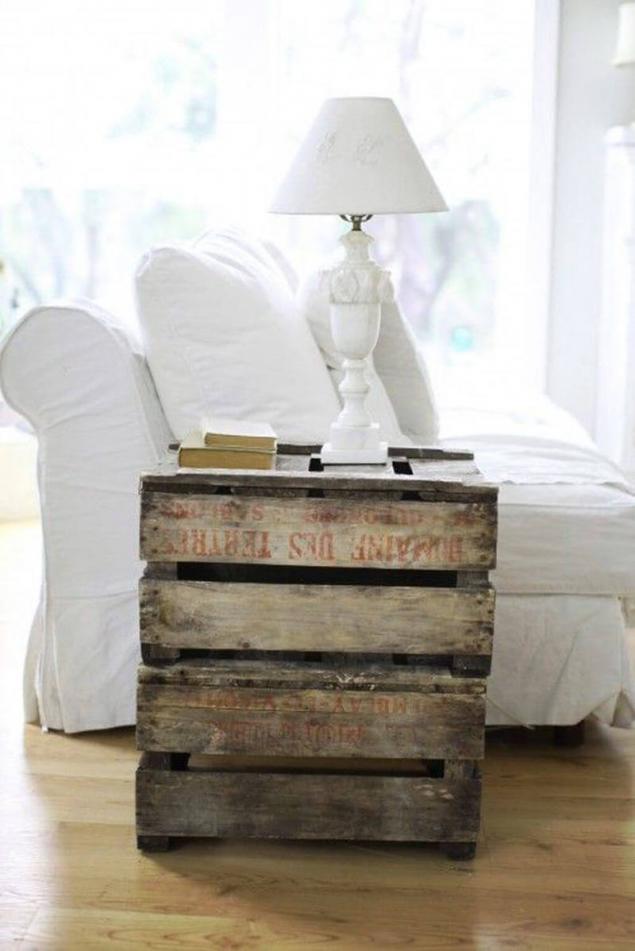 The decor in Shabby Chic style
vintage bronze clock;


small decorative items: figurines, vases, photo frames, greeting cards, antique lace doilies;


caskets and boxes, tied with ribbons;


family photos;


flowers (low bouquets of roses, peonies and other garden flowers in delicate shades);


embroidered pictures;


hand made items and handmade things;


chandeliers;


dolls;


telephones shapes;


pillow with ruffle in fine pattern;


albums in the technique of scrapbooking;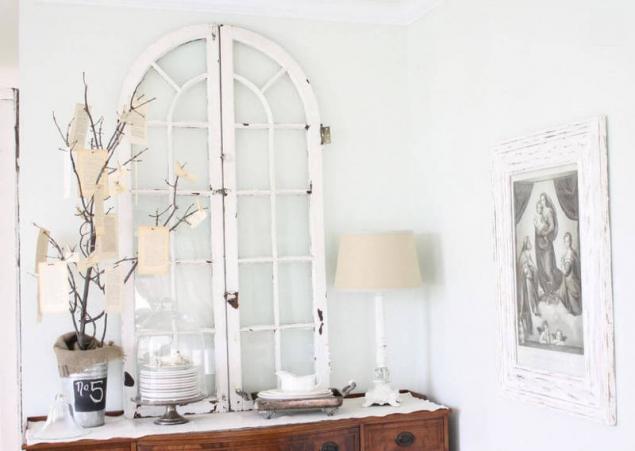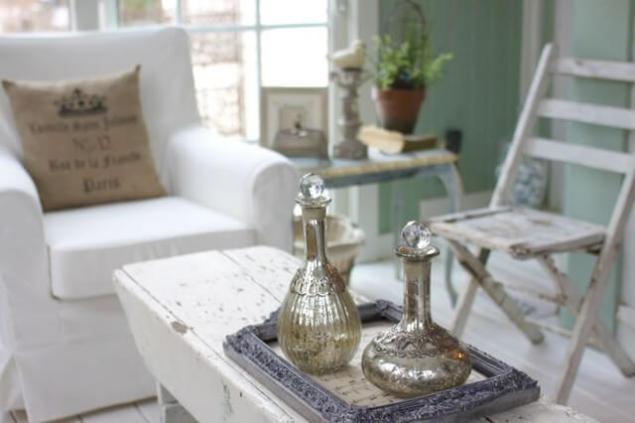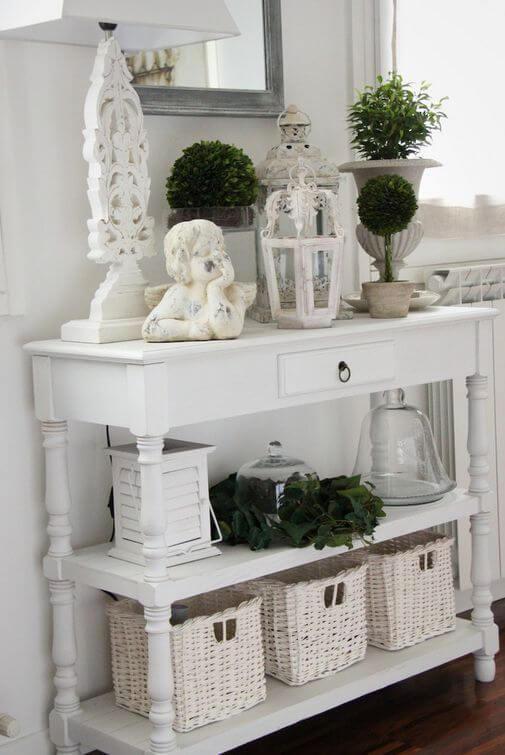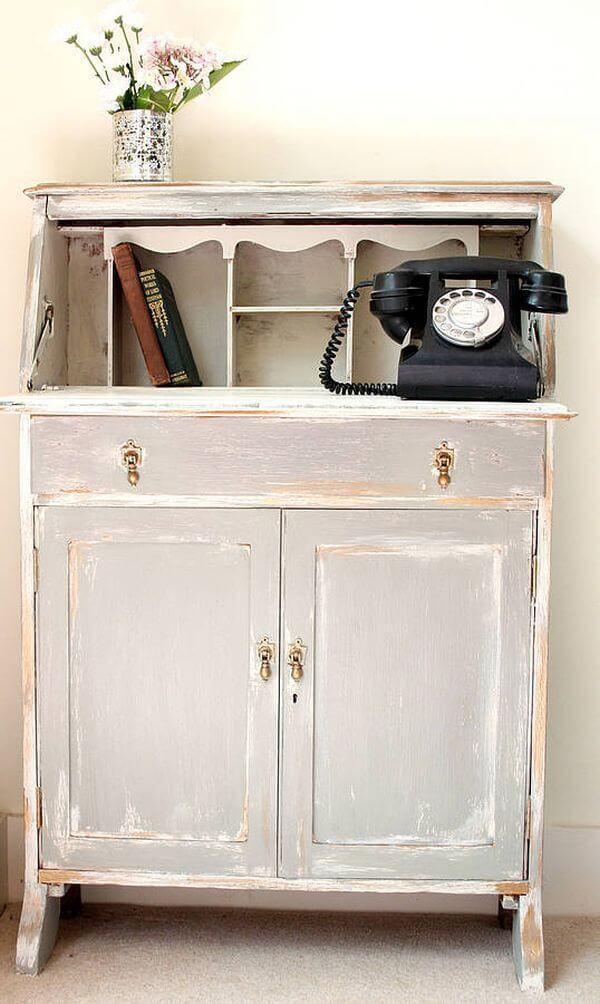 Psychologists say that shabby chic like soft women with a strong creative beginning. Men rarely have sympathy for these interiors, and I believe that this is the style for the nursery girls. However, if you do not follow all the rules and use only some elements, you can create such an interior, which will be comfortable not only to you but to your entire family.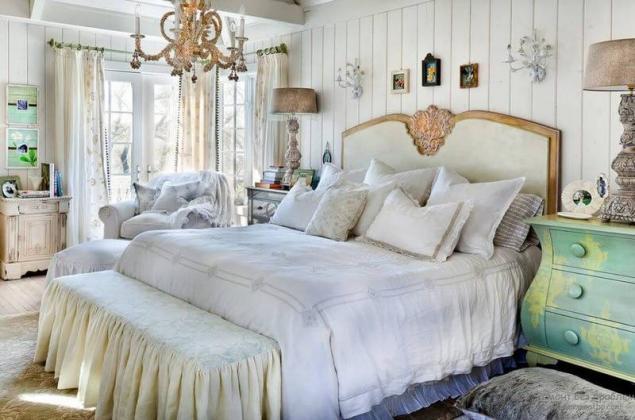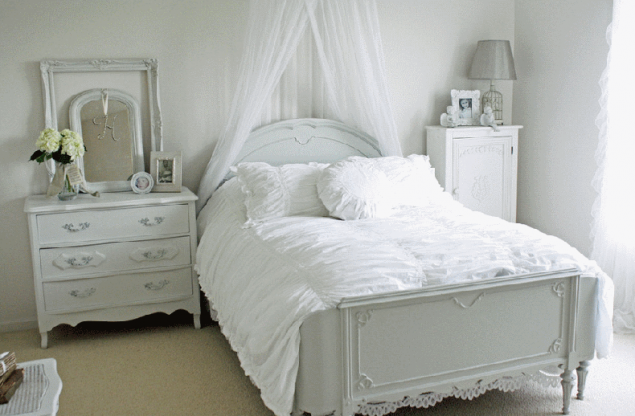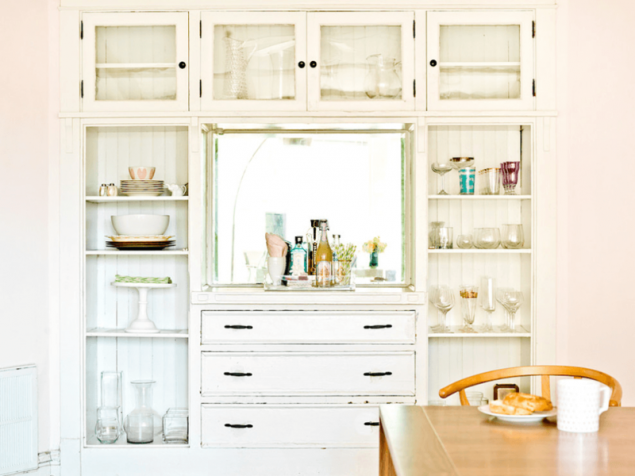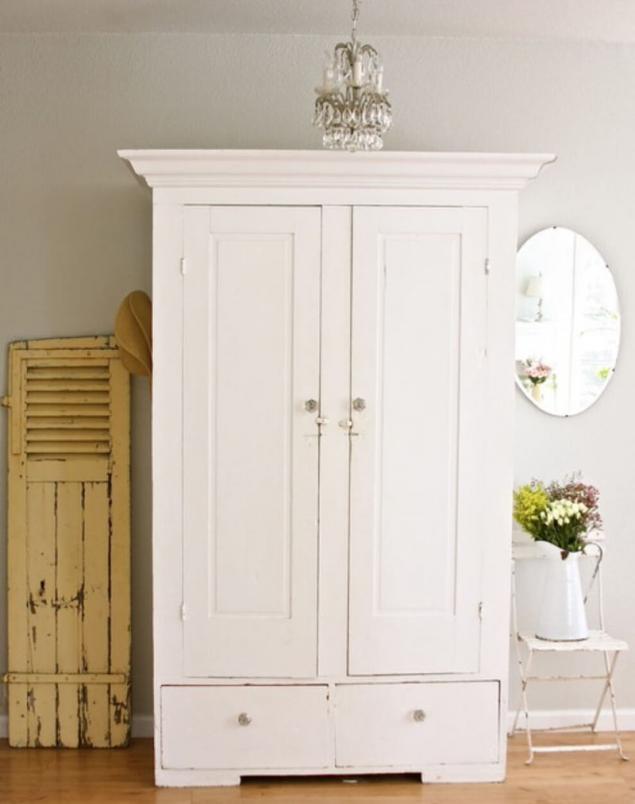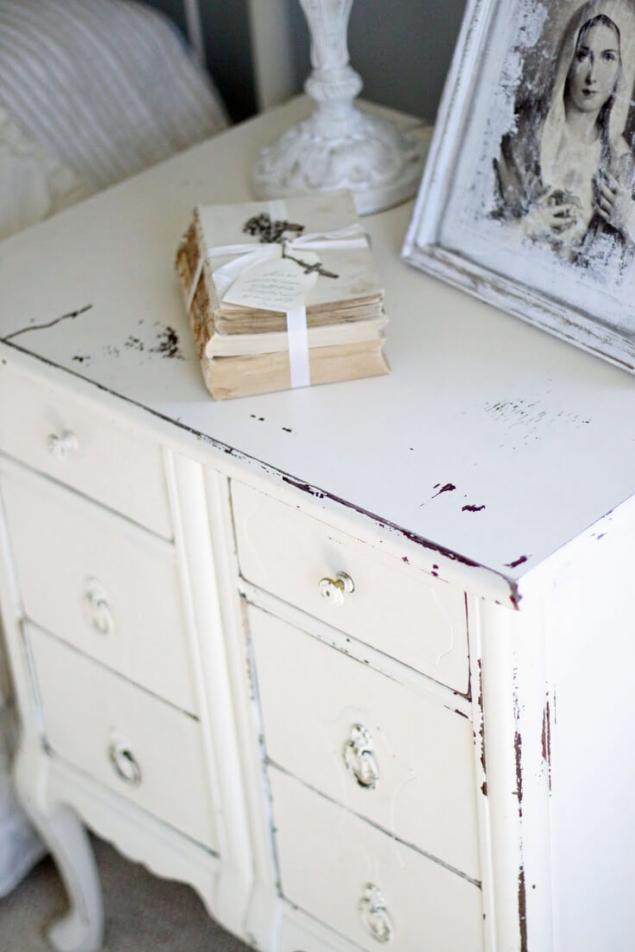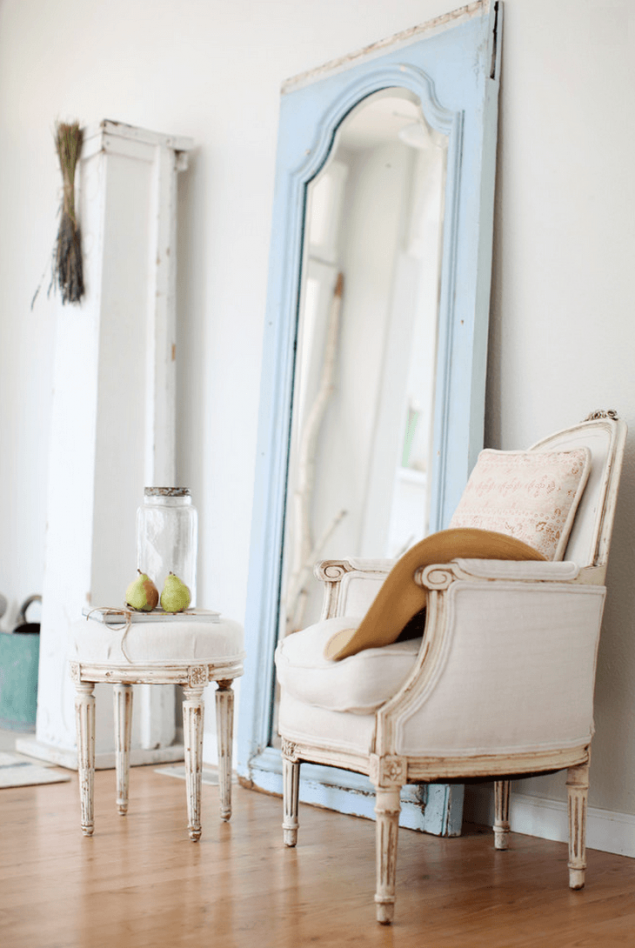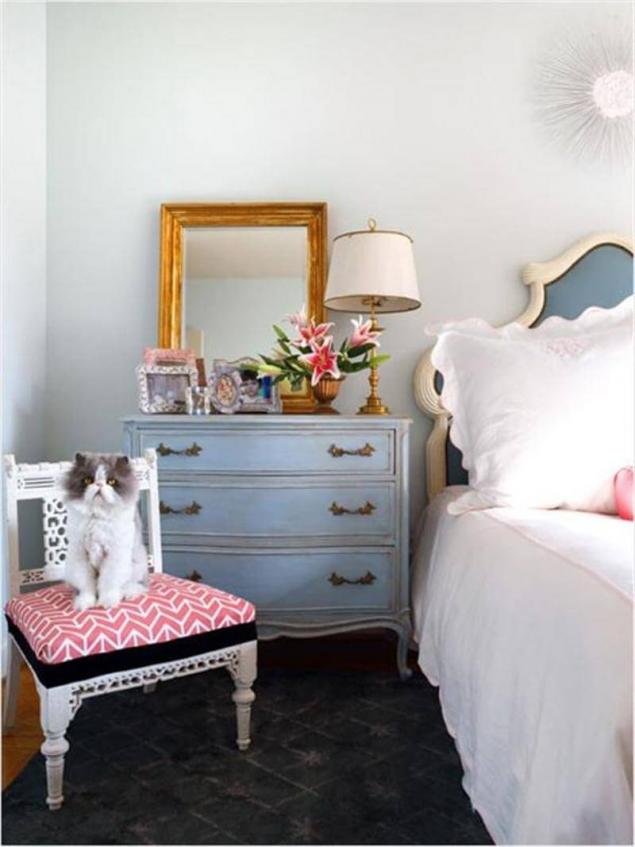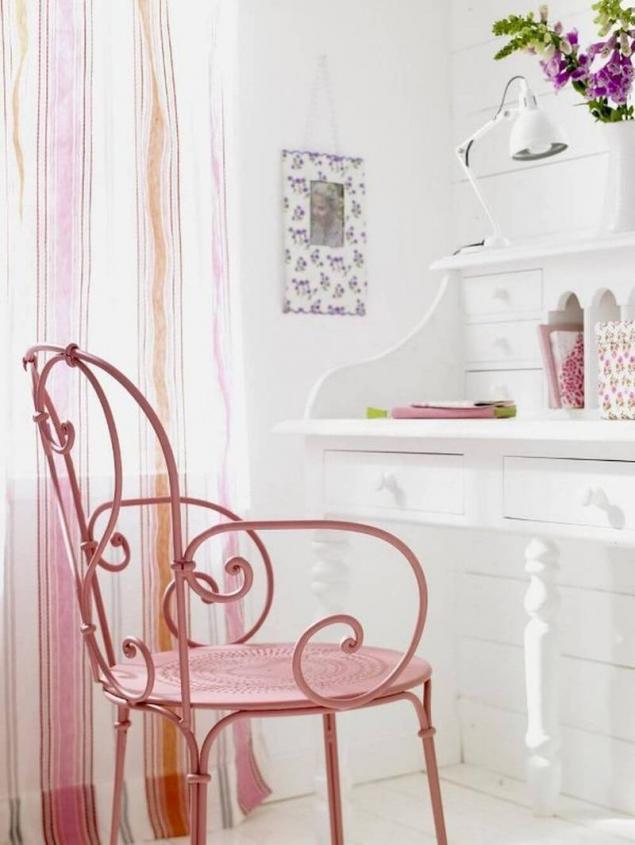 Author: Elena Eller  
 The lavender color in interior designKitchen in style loft. interior option
P. S. And remember, only by changing their consumption — together we change the world! ©
Source: www.elenaeller.com/2013/09/stil-interera-Shebbi-Shik.html