"A man in lace" - with these words, just seems to the court of Louis XIV, gallant century, feathered hats, tunic with bows ... And in vain! Today lace - fashion trend not only for women but also for men. Following last year's collection of Italian duo Dolce & Gabbana, the last week of men's fashion in London "male lace collection" showed British brand Alexander McQueen.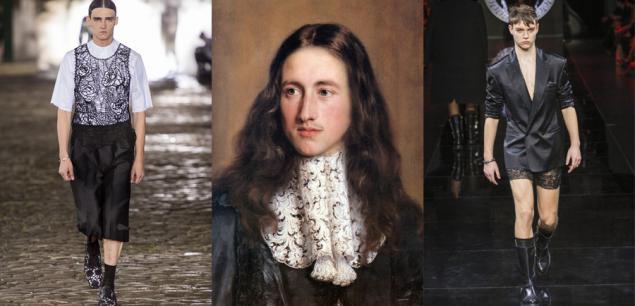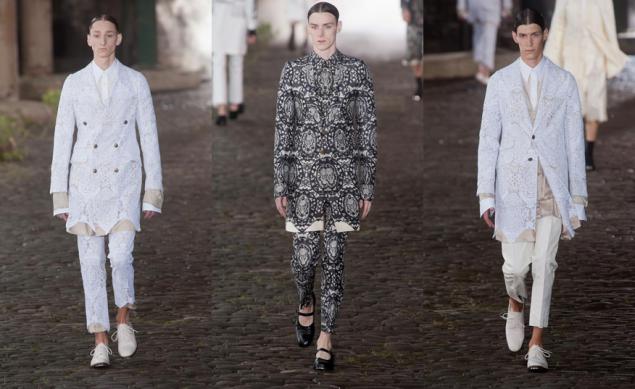 Alexander McQueen Spring-Summer 2014
Once upon a time, long ago, in the XVI - XVII centuries, lace was valued very high and cost is very expensive, because it is not only made by hand, but often brought from afar. The main centers of production of lace were in Italy and Flanders, these countries have traded them all over Europe, which could not but affect the fashion of the time.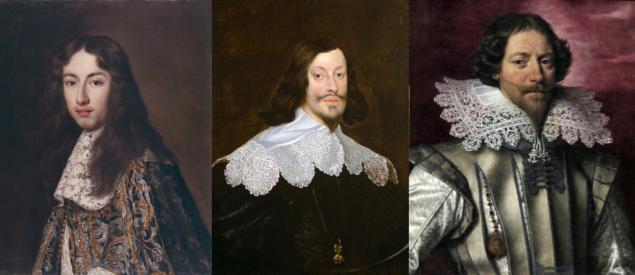 Portraits of men beginning and middle of the XVII century
Lace trim went on collars and cuffs. Remember, Gumilev's poem "Captains»?
"... Or, rebellion found on board,
From his belt tears gun,
So fray with gold lace,
With pink cuffs Brabant ».
(Brabant lace woven from flax, grown in the fields of Brabant. Because of this, they do a delicate pink hue).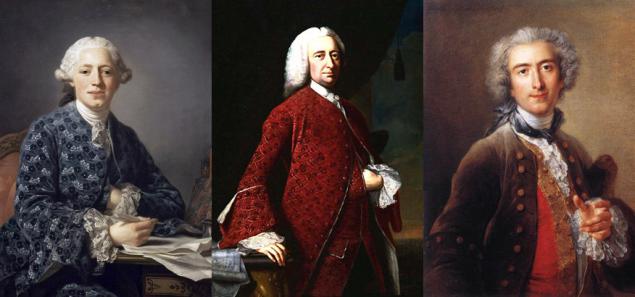 Portrait of a Man middle of the XVIII century
In the XVI century in England was developed its own production of lace. By 1600 it was manufactured throughout the entire country, from London to the Midlands. In an effort to increase its sale in 1662 was released the Royal Proclamation, which prohibits the importation or sale of foreign lace. Of course, the royal family was exempt from this prohibition.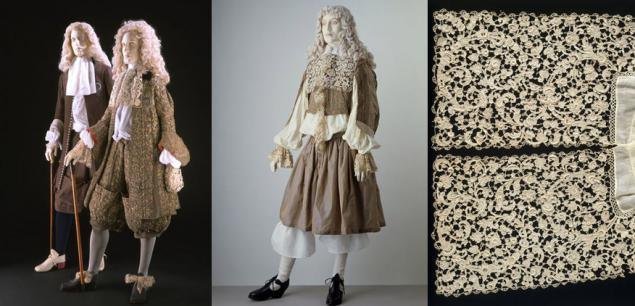 Male costume 1650-1700, 1660. Lace collar. Victoria and Albert Museum (London)
The Industrial Revolution in Great Britain has brought profound changes in the production of lace. Entrepreneurs are constantly improved machines for the production of patterned grids and complex openwork patterns, have not yet learned to make copies of 1870 almost all kinds of handmade lace.
But men's fashion of the XIX century have been more ascetic and in it there was no place for them.
Years go by, changing notions of beauty and style. And now the Italian brand Dolce & Gabbana lace includes in its men's collection.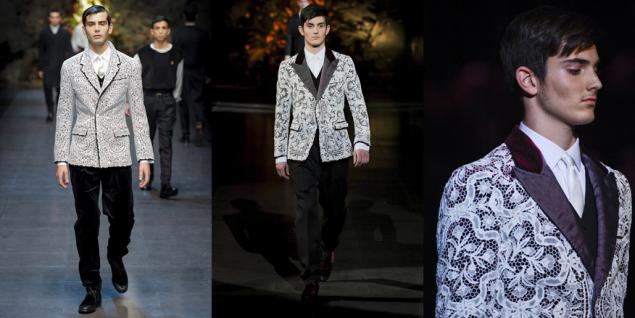 Dolce & Gabbana Fall Winter 2013/14
And after her other famous brand Versace dared to create lacy underwear and transparent T-shirts for men ...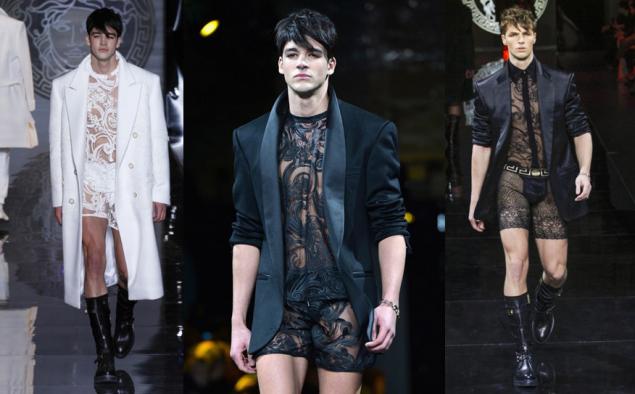 Versace Fall / Winter 2013-14
And now, the idea of ​​using lace in men's fashion is firmly gaining their positions, whether we like it or not.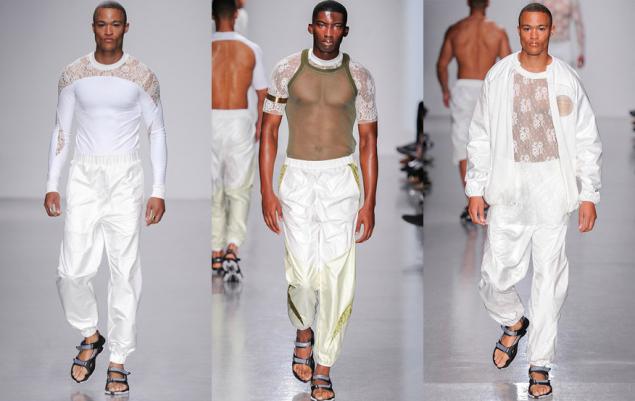 Astrid Andersen Spring-Summer 2014