The legend says that one morning photographer Kaynat Beisekeyev woke up earlier than usual, and suddenly, unexpectedly, found in his bed the mysterious stranger who was lying completely naked, and most importantly - without makeup. Naturally, he later remembered who she was and what her name, but inexplicable feeling never left him, because he had never seen such a reincarnation of a girl with makeup and without it. For Kaynata, who is a man of art, I was curious to study the faces of the girls superimposed with Meiko and, accordingly, without him. Of course, the photographer decided to shoot the resulting transformation on your camera. Cosmetics really works wonders, but in the case of the photographer, I would not be surprised that there were no 100 gram, as does not recognize the girl he spent the night, we can, perhaps, only in a drunken head. But not the point, because Kaynat pursued by more than a noble purpose - to show men who will be in his place, the approximate true form girls sleeping around. So look, what happened ... (clickable images)
Olga, steward Kazakhstani airlines
Make-up - is an art! And that's why I'm working on the study of make-up. Makeup should be literate, because thanks to him, you can emphasize the dignity of his person. The main focus is on the eyes, it is no wonder they say that they are the mirror of the soul. When a woman is alone with cosmetics, it creates your mood. Frankly, my first make-up I've done in 15 years. I stole my mother has made up eyelashes and mascara to school, and then when I went home, washed away that my mother did not see ...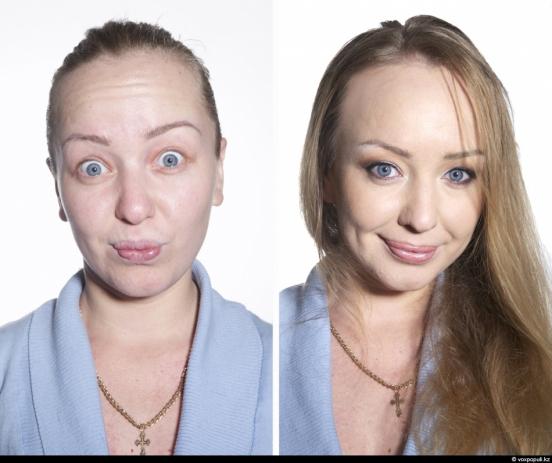 Bell, designer
I myself do not remember without makeup, I use it every day ...
Karakoz housewife
After giving birth to revise a lot in his life. I realized that you can be beautiful just like that, without any tricks with makeup.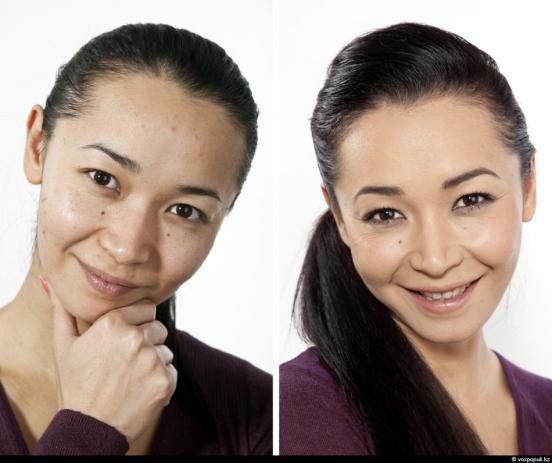 Dinara, a specialist in SMM iBEC Systems
The first time I has made up in the tenth class. Since then, I do it on the odd days of the second week of each month, leap year. In a word - is rare. Daily make-up consists of a foundation / powder and lip gloss. The art of good make-up do not own, so if you need to trust yourself to professionals. So I trust that they are experimenting with my face as they want. In general, I do not approve of, when the faces of women, "plaster" for no particular reason. Of course - above all!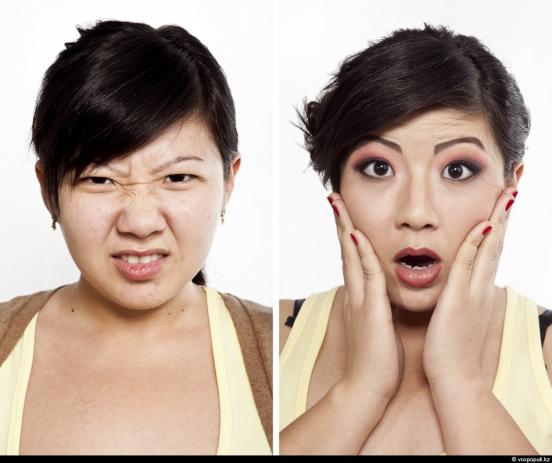 Elena, the seller
My style makeup - "nothing more", I'm afraid to experiment and prefer soft and pleasant makeup.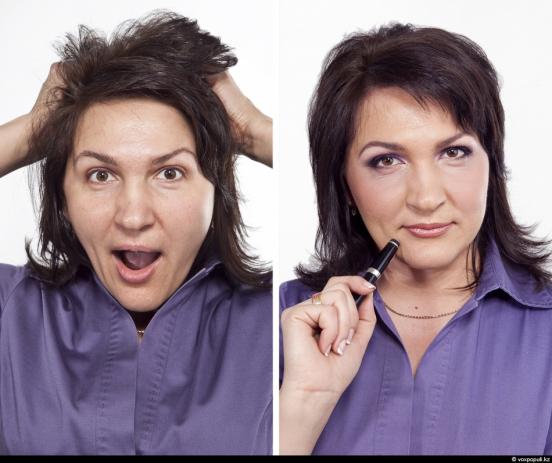 Victoria, a student
To make a perfect make-up, I have to get up much earlier. For example, if the study starts at 8, I get up at 6. And, sometimes it is necessary dokrashivat cilia in the car!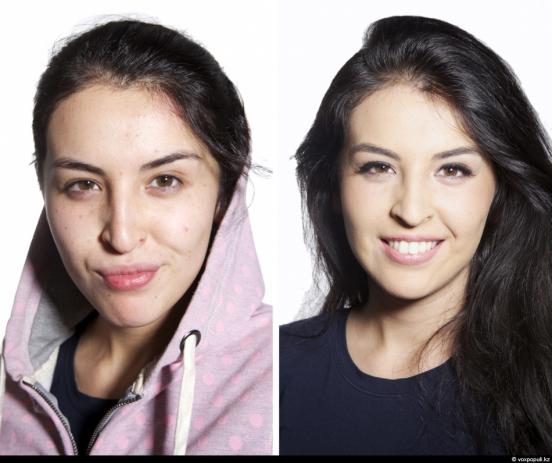 Elmira, student
Only use cosmetics for parties and special occasions. I'm not a lover of make-up, if so bear with me, only real!
Tatiana pensioner
I use bright makeup in exceptional cases: only on holidays and major celebrations. In everyday life, I stick to natural.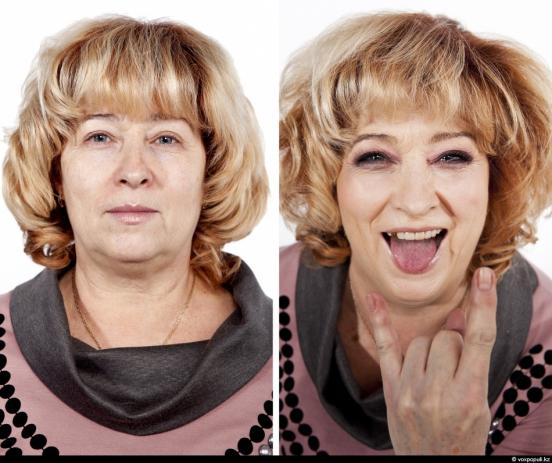 Akzera, student
I think make-up need for harsh realities of our lives, but the fact that it takes a tremendous amount of time, leads me into a rage. Light tone on face, mascara on the lashes, a little blush and forward - to win everyone's attention!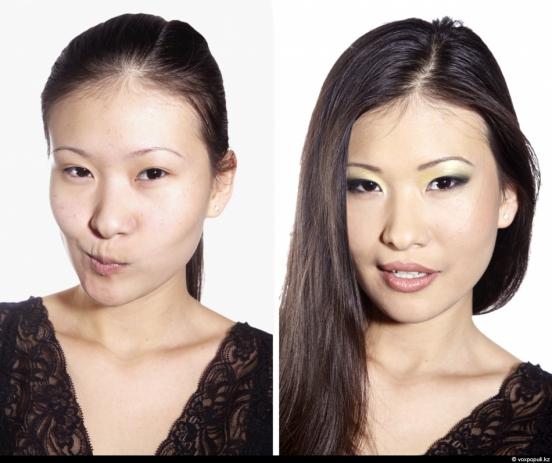 And not just women Kaynat photographed, and then you never know how it is ...
Sam stylist
Yes, a University! Make-up on your face and go dancing!