Home party girl and skandalistka America - Lindsay Lohan, has never tried to be a role model. She lives in the pleasure, trying not to limit yourself to your favorite in anything - no drugs, no drinking, as naive to believe that if we live, to "fullest". It is a pity that many fans Lindsey be her example in order to look like a childhood idol. Suggest Lindsey can be only one - the "tie with the matter, darling ..." because unhealthy lifestyle not only affects the inner world, but also in appearance, what we see today.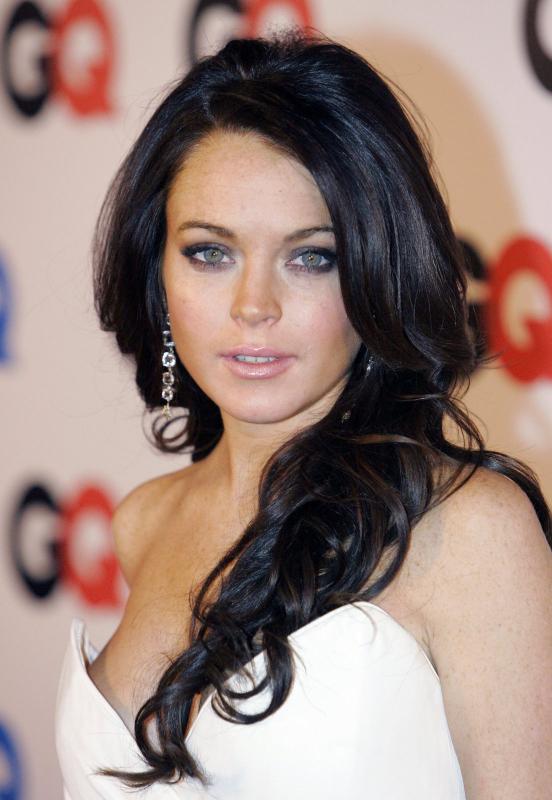 Take a look at the make-up Lindsay, and in particular how it has changed over a certain time. Yes, and change her face, we can witness quite clearly.
1. That I like Lindsey - smiling, sweet and almost red. Make-up, of course, not the best, but her smile and eyes are distracted from the rest. I do not know exactly what year it is, but it was while Lindsay watched him and looked more than good.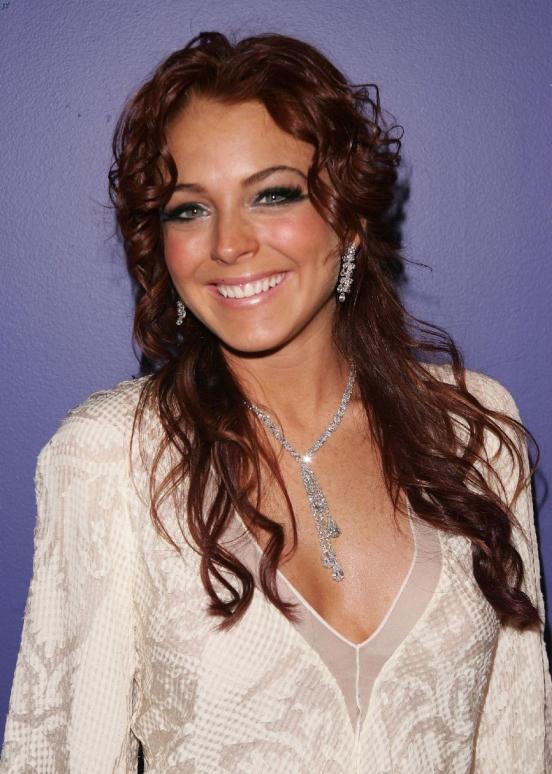 2. hairstyle I would definitely remade as the naked eye can see that in such a "large object" Lindsay can not see, and indeed it seems that it was a wig. If we blow this actress was so impressed that it is impossible to give up, it would be possible to make a bright make-up and to focus on either eyes or lips. There is no emphasis is not observed.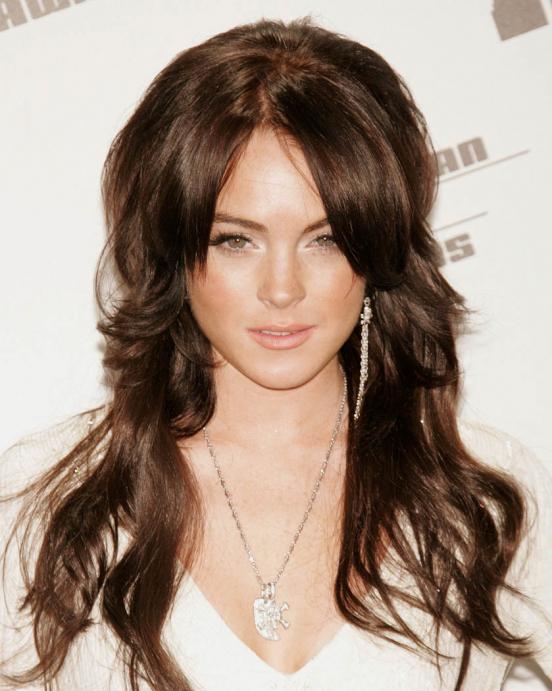 3. Once it can be called a true beauty, because it was natural, flirty and fun. sorry, this is now no makeup, no hair this color Lindsey observed. Makeup presented in the photo is perfect!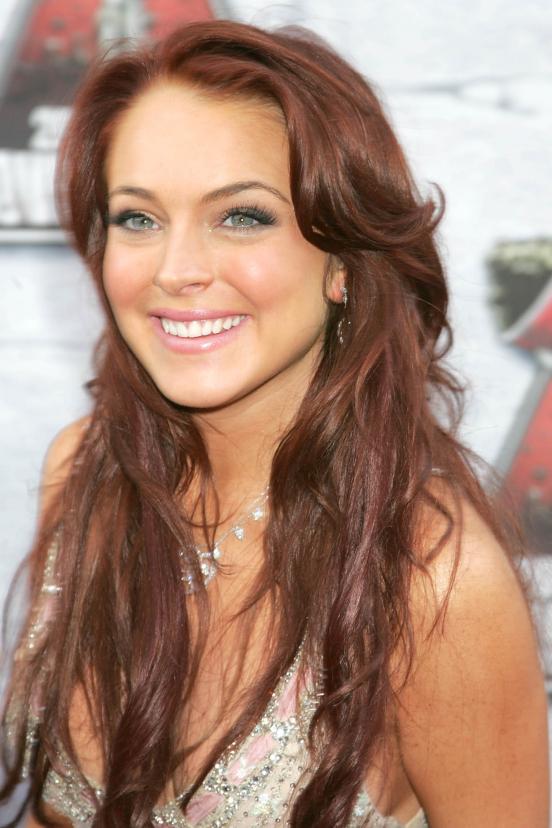 4. "hot stuff" Lindsey my liking, though she is sometimes overkill with goryachestyu that leads to vulgarity. But on this photo still charming harmony. The color of the hair, dress, jewelry and, of course, make-up, designed in the best traditions of the Spaniards, just unbelievably good. A big plus Lindsey and her stylist for the image.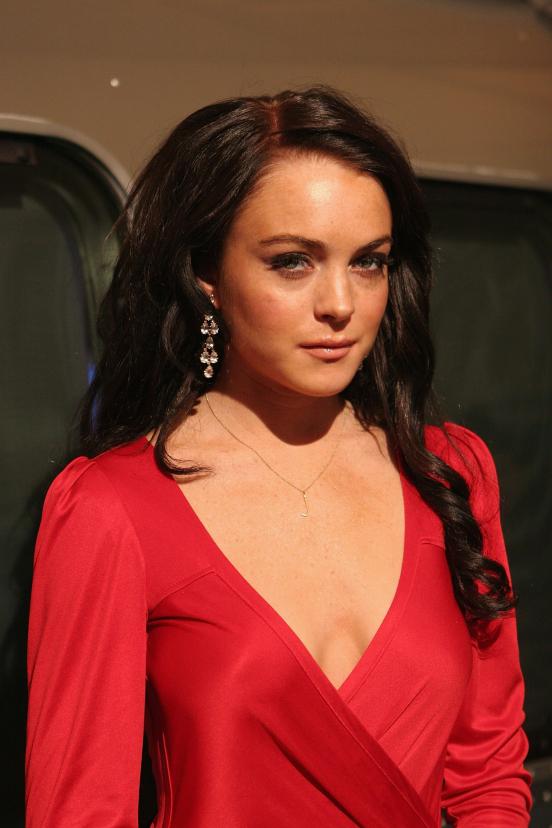 5. summed eyes, pink and brown hair shine and let not the best (in my opinion) combination for Lindsay, but to say that the photo I do not like, I simply can not, because here she is very beautiful. Similar to fox fun of the old Soviet cartoon about Bun :)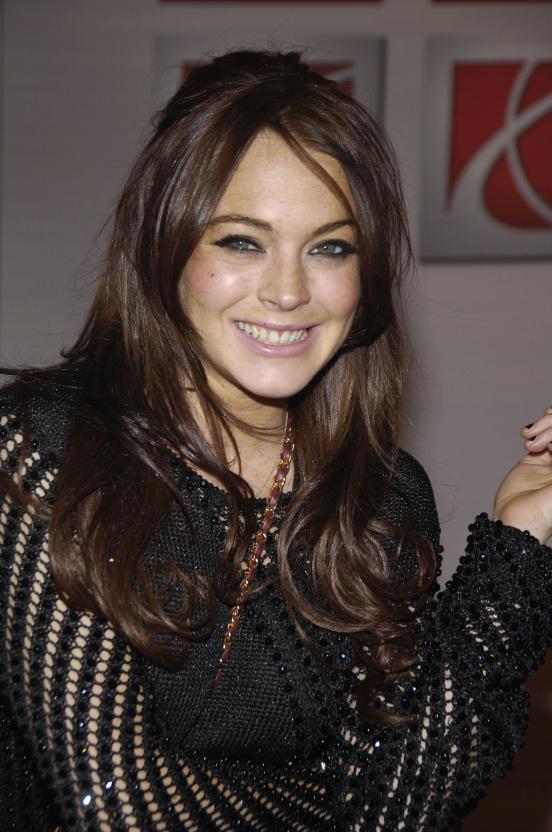 6. Make excellent - not vulgar, and not faint. Everything in moderation. The photo reminded me Lindsey Blake Lively, I do not know why ...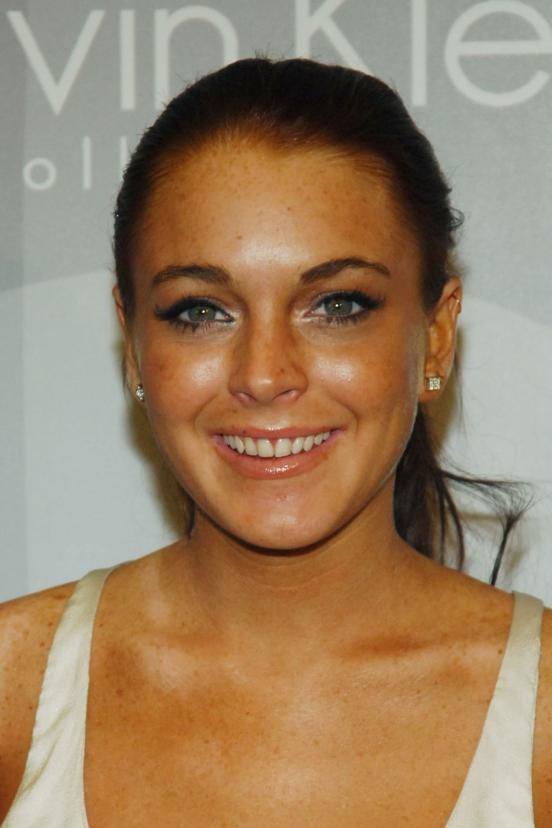 7. Long blond hair in conjunction with the makeup, made in golden tones, is one of those "Duets", which spoil Lindsey. Did anyone else this combination came to face, but Lindsay - No.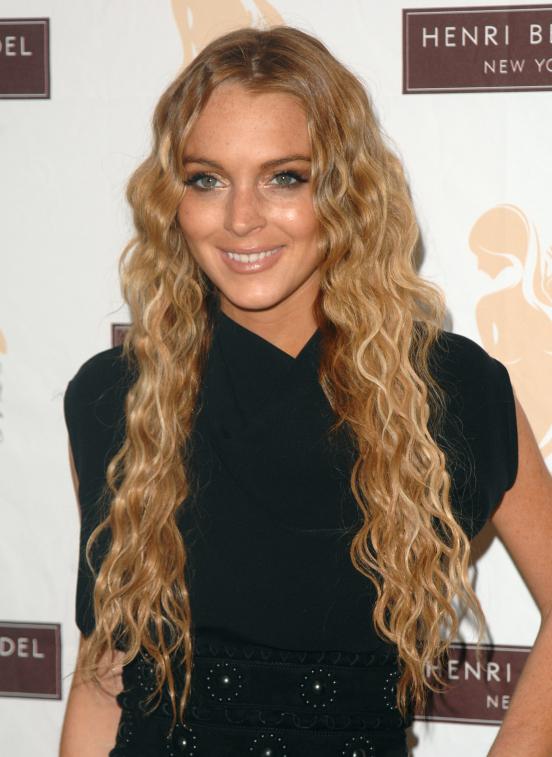 8. catches the eye only yellowish hair and dress, which if unsuccessful wash and it turned into a rag (based on the top). This make-up is familiar to LiLo.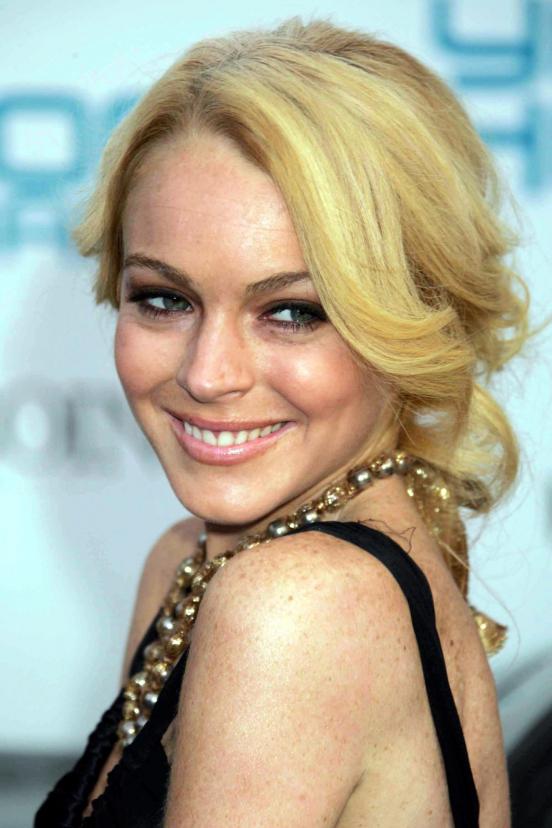 9. And here is impressive, so impressive! Underlined light-colored eyes, glitter on his lips and dark hair are bearing fruit. This image could often be seen Megan Fox, but this the first time I see Lindsay.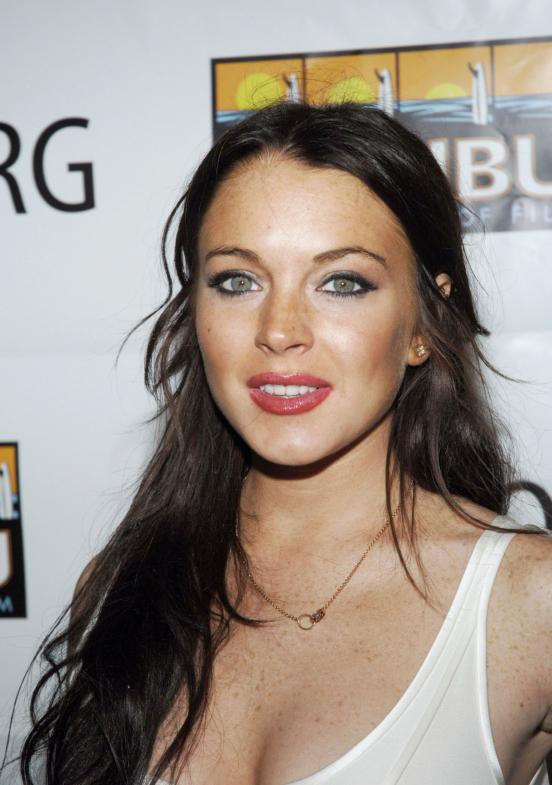 10. Good. I like the makeup. Lindsay in this picture is unrealistic beautiful compared to what we see now - is the sky and the Earth.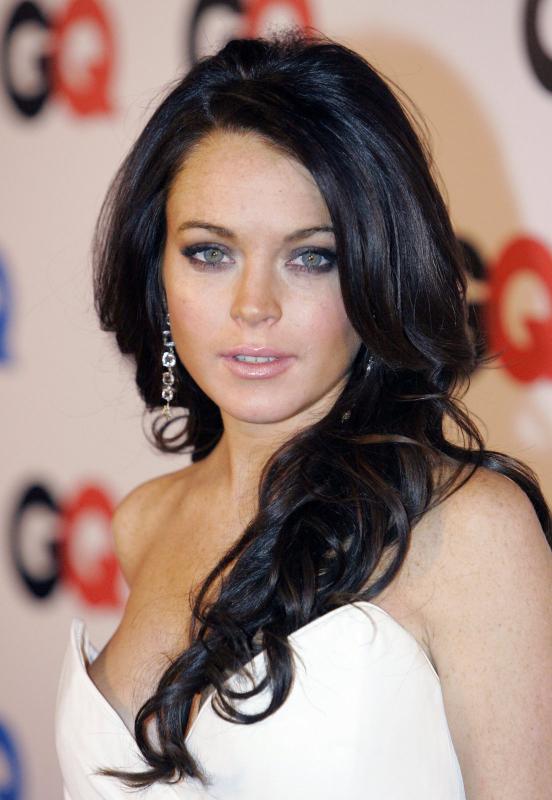 11. How can I not love her blonde ... She did not fit lighter shades of hair, it is better to go radically-black than this ... Make-up in the photo - it's darkness. Why are blonde chernyuschie shadows on the eyes ???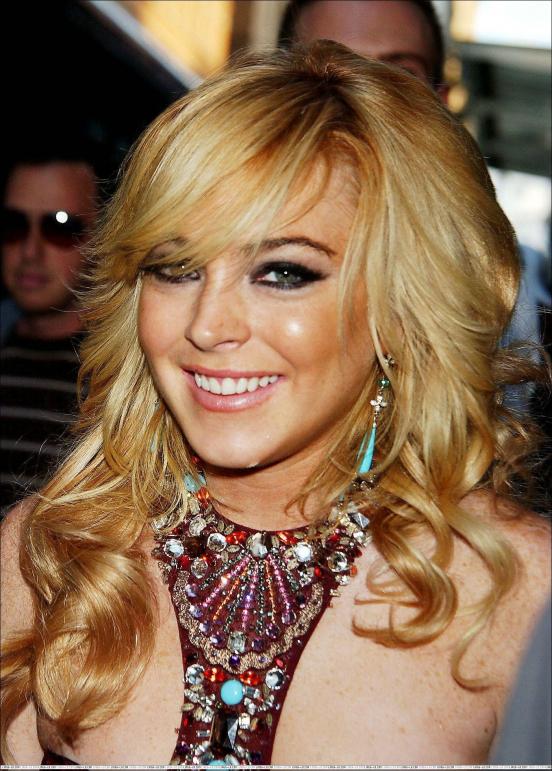 12. elegantly. This the first time I see Lindsay.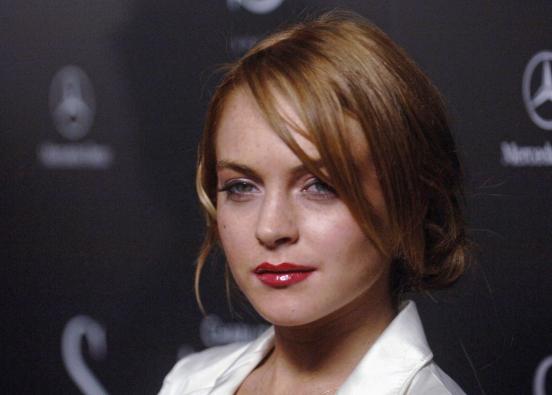 13. Picture taken almost half a year ago and when compared with the first photo, the difference is felt, and not small. Vulgarschina and rushing. Why did she act as ruined and that it led to become such?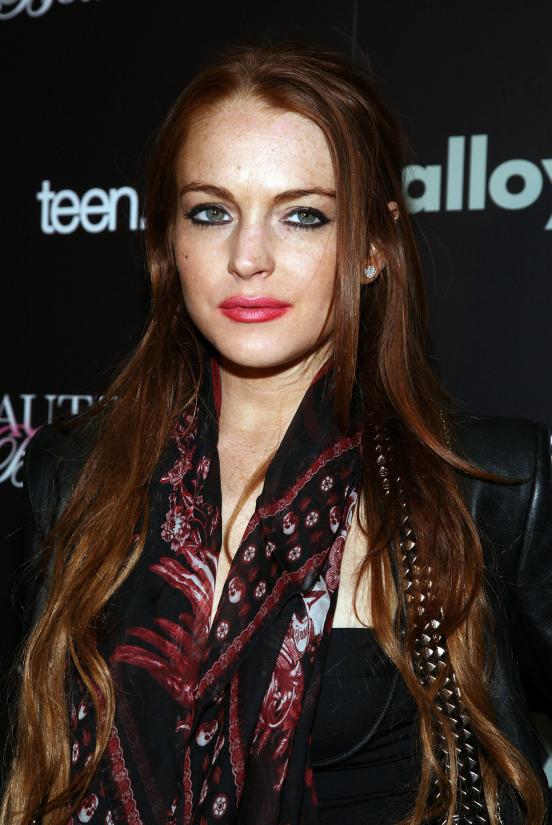 14. The gel in the lips do not like the "before" was much better. And makeup is not bad in principle, just as the haircut. Smile would not be prevented, but apparently we did not see her for a long time, since Lindsay snuёt from one courtroom to another to avoid prison.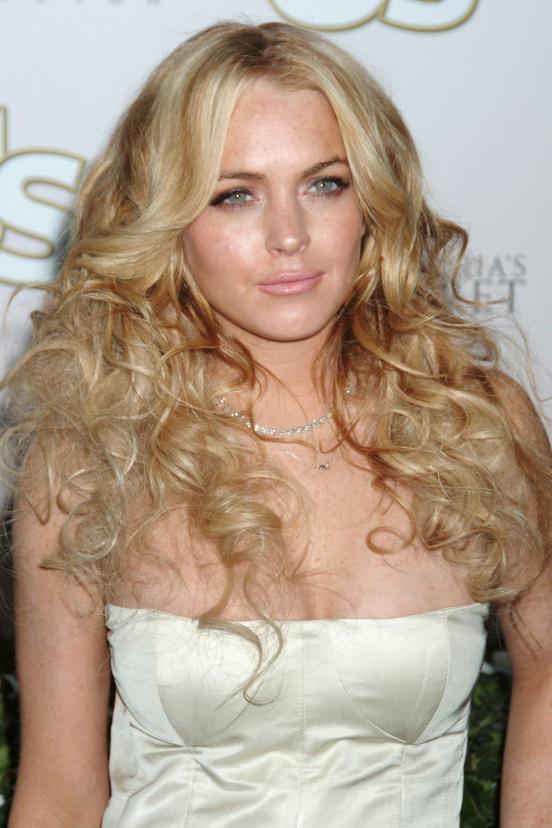 15. In my opinion one of the best images of LiLo. Clothing, of course, is not impressive, but the color of the hair and make-up - flawless and very suitable actress.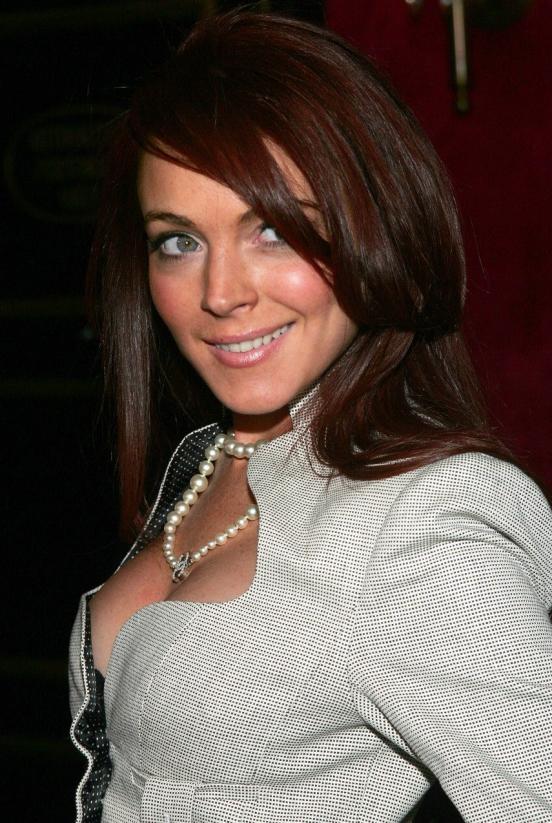 16. In spite of everything I'm sorry Lindsey. Put an end to a career, do it yourself, and in a drunken stupor, is actually quite scary. In the photo she is so nice, good makeup, right in the teeth of something stuck, but it is not especially important, if you do not consider all the details.