For the exhibition in Belgium, the Brazilian fashion and designer Jim Nakao has created an amazing collection of paper dresses. In the collection it took more than 700 hours and about one ton of paper. After showing the model themselves stripped themselves of these dresses, which were later burned to remind people that fashion
"A period, not the final».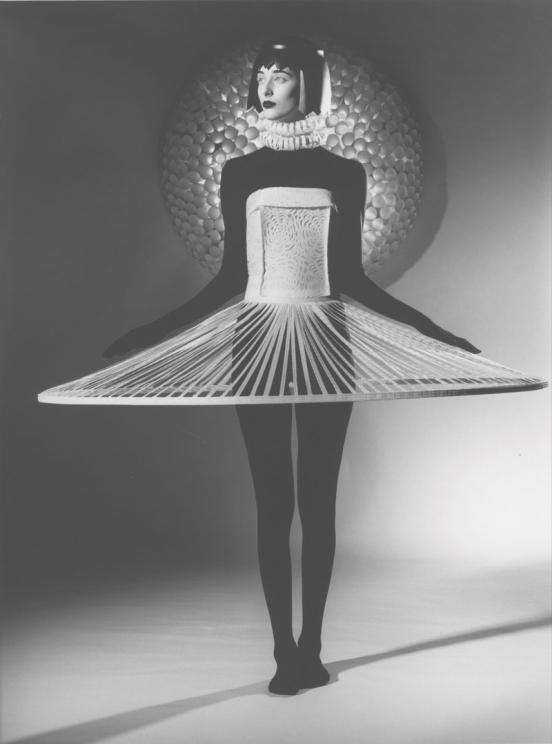 The collection is called «A costura do invisivel», which translates as "Embroidering invisible." The audience was a little shocked, but the author remained calm and said his creation:
All of my work, for example, "Embroidering invisible" to play with the audience. Lightness is needed to move away from reality, a secret can connect imagination and see all the other hand - less realistic ».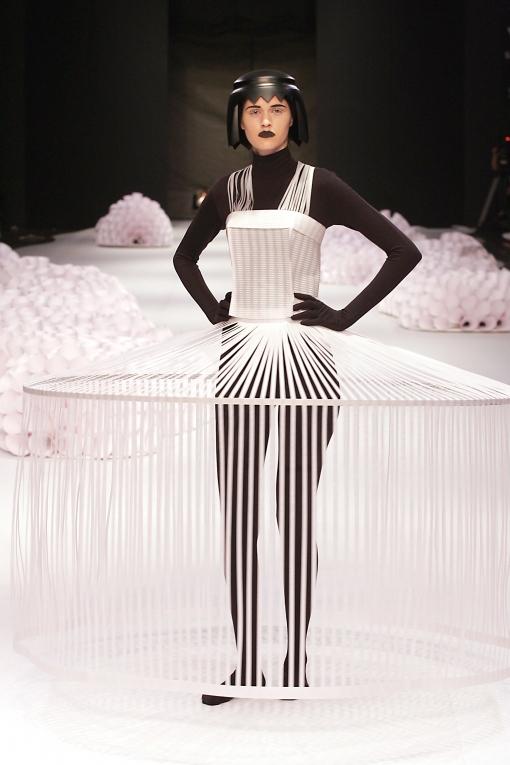 I liked this dress, especially the lower part - it's very beautiful, these embossed patterns on paper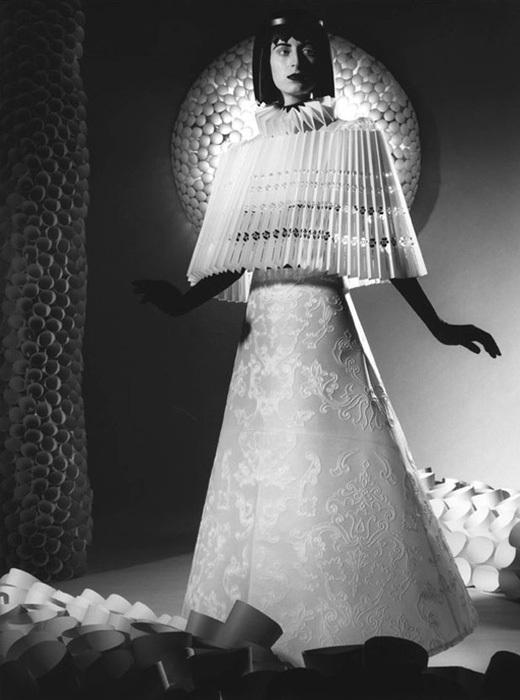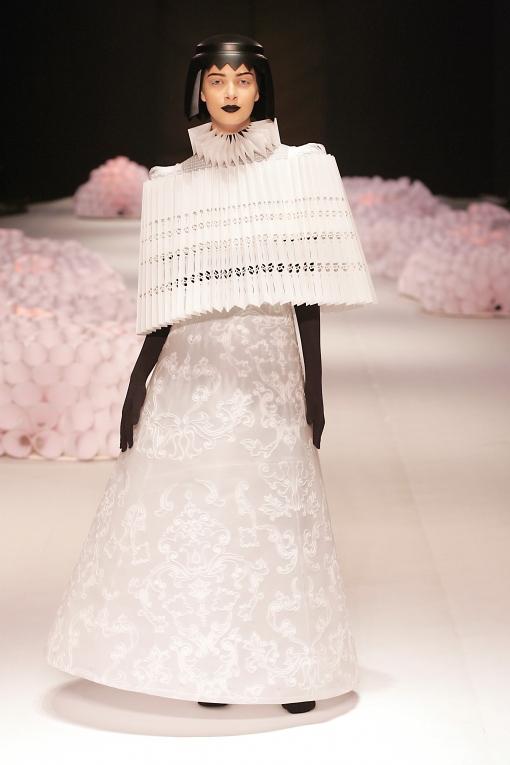 Personally, I did not come to like this style, which has been sustained and held a photo shoot showing. Somehow it confuses me make models and say "hats" that I have been associated with Lego and egg shells simultaneously.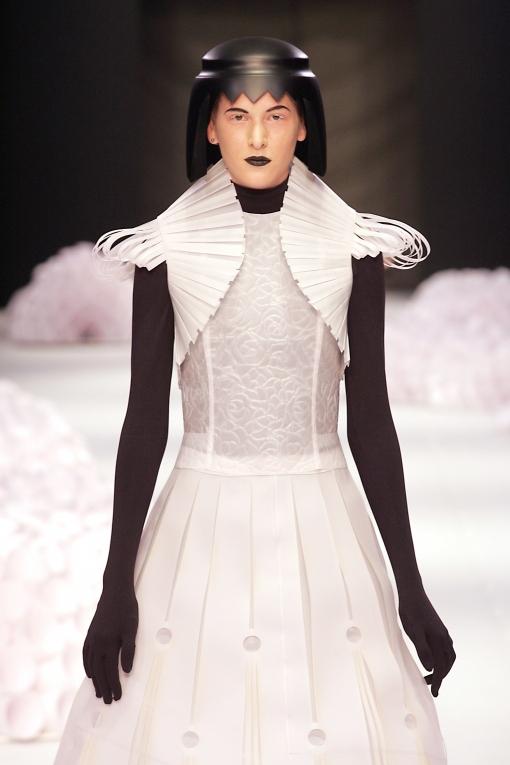 This outfit I somehow not caught, it seems too primitive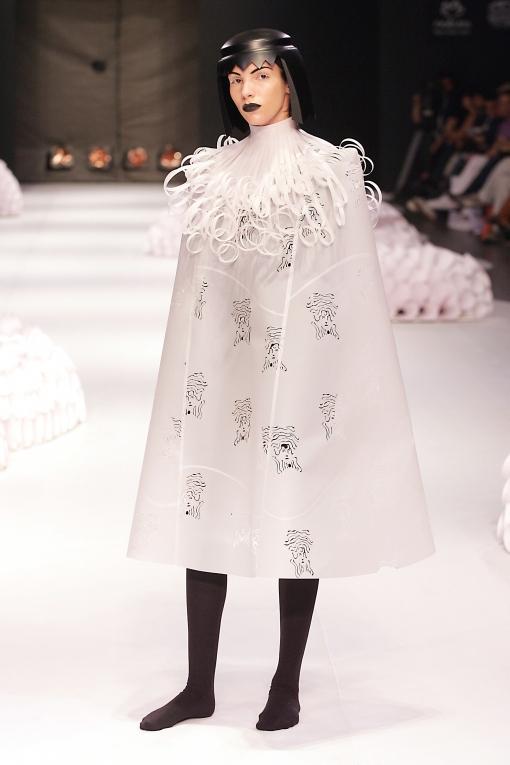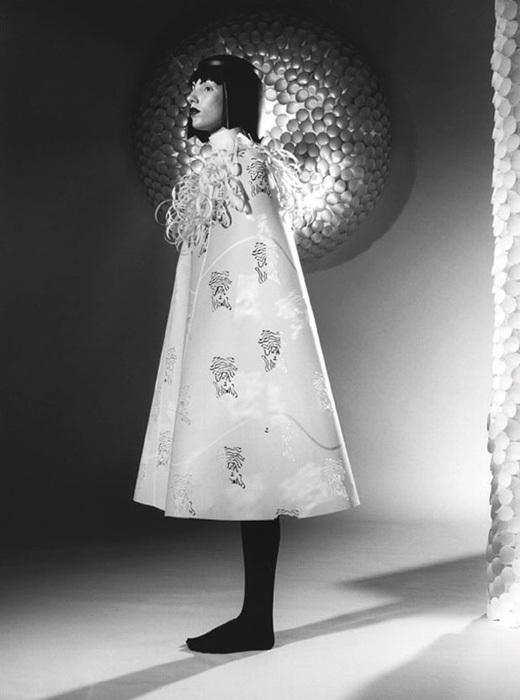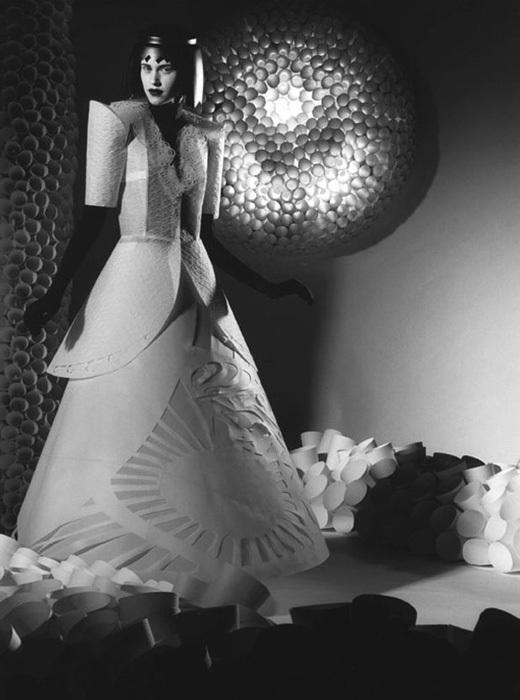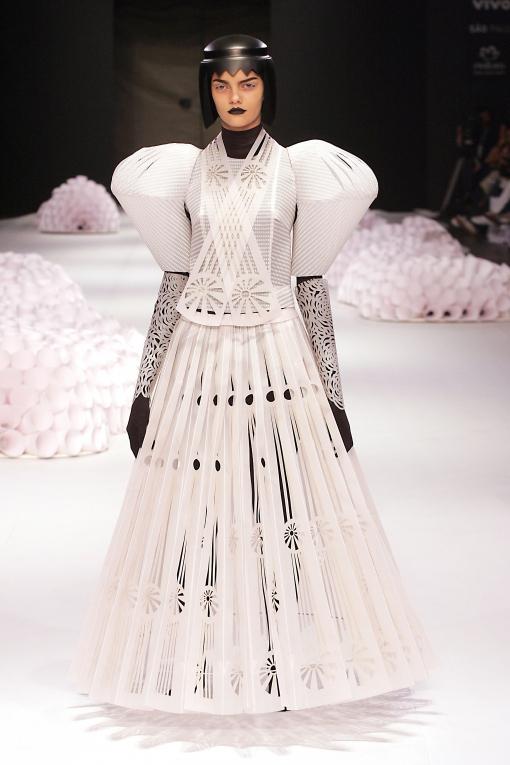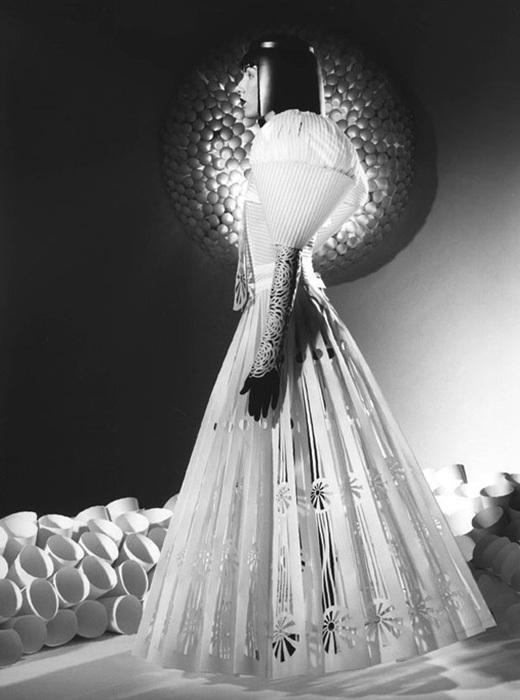 As represented, how much work he put into it to create these dresses, as much goose bumps begin to run)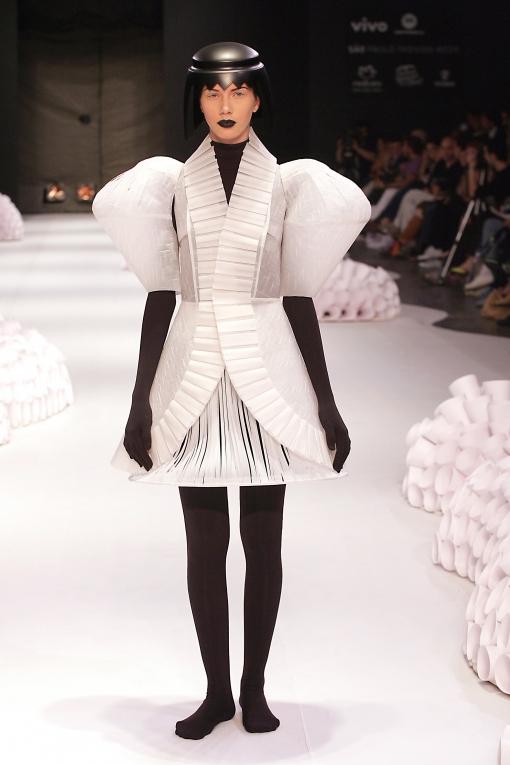 For some reason, the first association that came to mind when I saw this dress, it was not lace, and a snowflake. But still, it is very delicate and fragile happened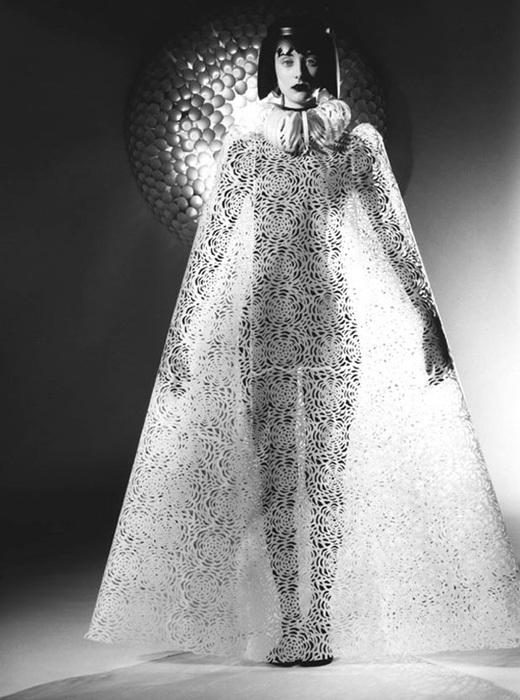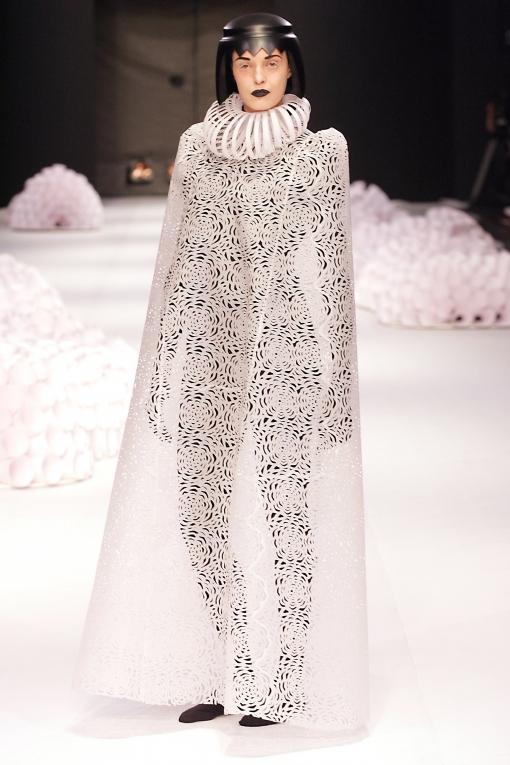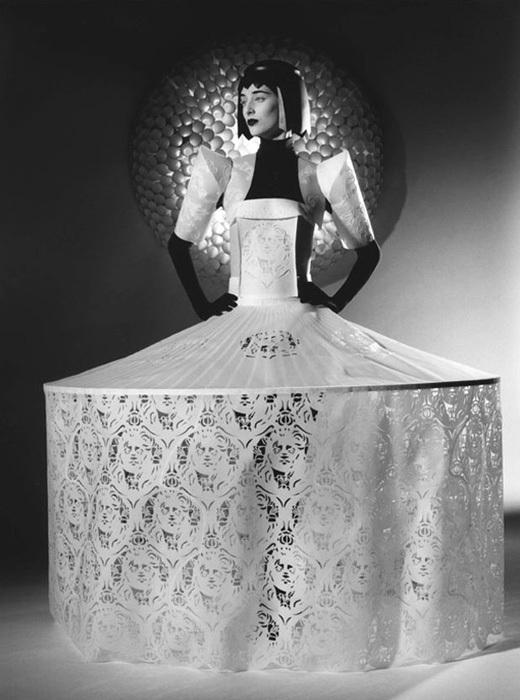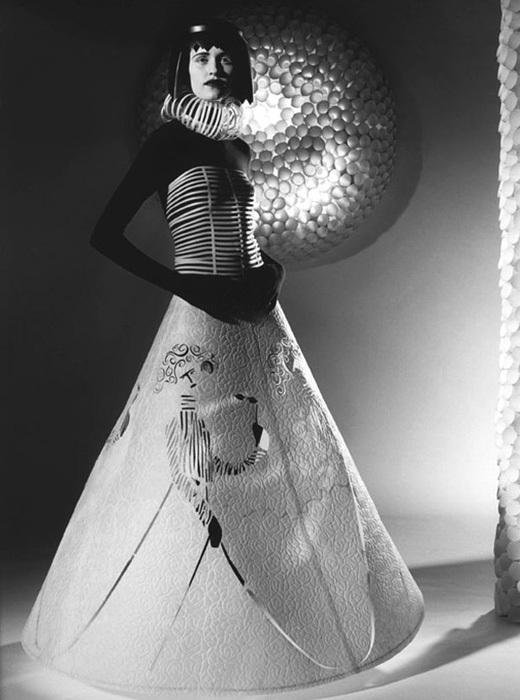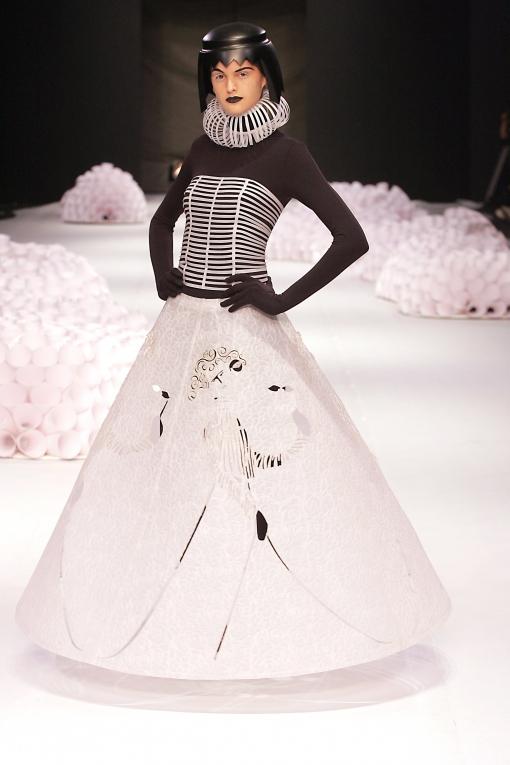 This dress like the most) probably because it looks very natural - as if it is not made from paper and sewn from material which flows gracefully and falls)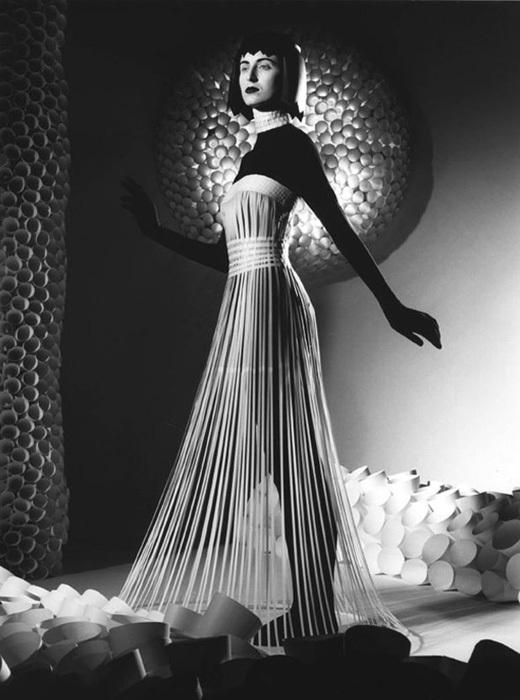 As I said, at the end of the show models themselves tore off their clothes. Only I can not understand, like a designer hand moved, or rather thought this came to mind - destroy the dress - because they spent so much precious time and effort as you can afford to destroy the fruits of this labor?