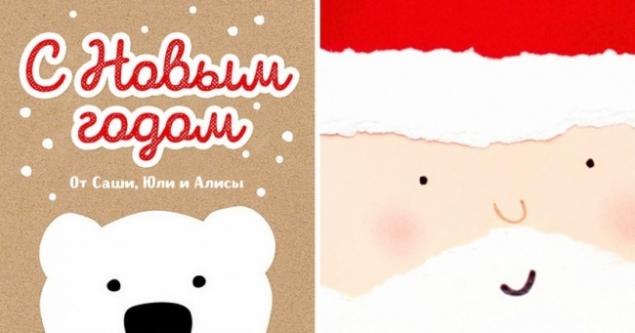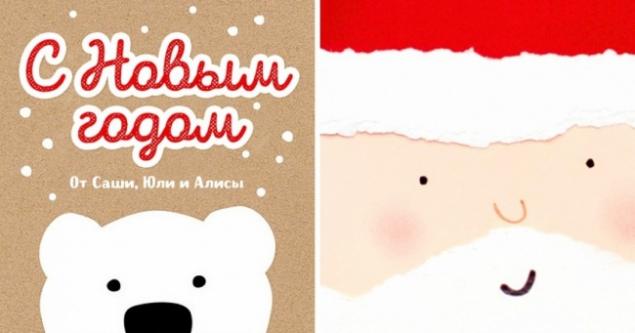 In stores today you can find Christmas cards for every taste. But the editors
of the Website
believes that homemade is much warmer. After all, when we do for someone thing with your own hands, you invest in her love.
Below we have collected ideas beautiful, original and, most importantly, a "quick" Christmas cards, which require no rare materials, beautiful paper, cardboard, Yes, lying around in the house with motley ribbons and buttons.
Bulk Christmas trees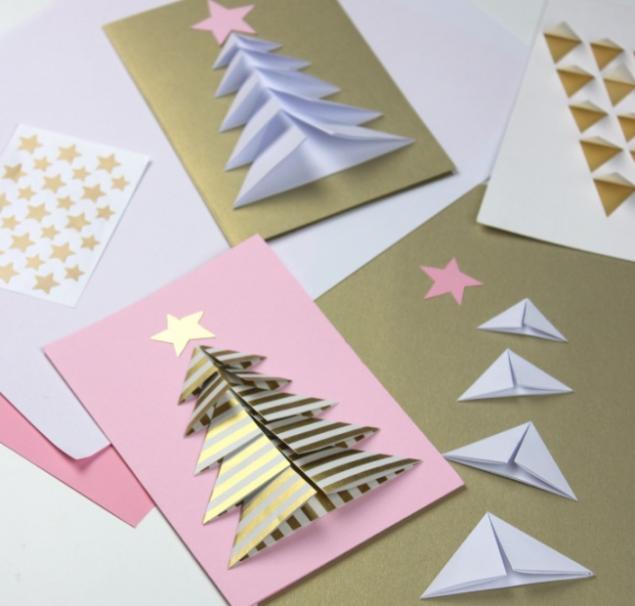 Bulk Christmas trees white and colored paper is so simple in execution that you can make them at the last moment. Read more in the blog Bog&ide.