A full report on the clothes the stars to the 55th anniversary ceremony of the "Grammy" can be found here, and all that was years earlier, in this post. How to change the style of celebrities, if you keep track of his appearances on the prize? Jennifer Lopez, Rihanna, Katy Perry, Beyonce and many other singers and their best and worst outfits in the "Grammy».
Jennifer Lopez
1999: golden mini dress
2000: dress from Versace, if migrated to Miami Beach
2010: luxurious asymmetrical dress Versace
2011: creation of silver Emilio Pucci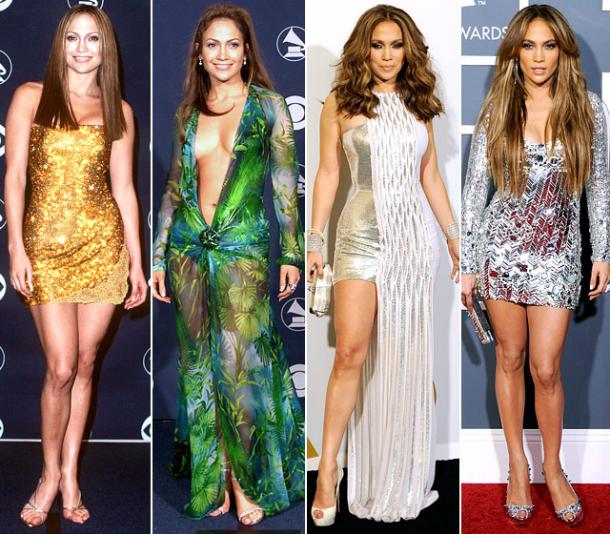 Katy Perry
2009: pale pink dress with a bow Basil Soda
2010: long beige dress on the floor with golden details Zac Posen
2011: Giorgio Armani
Ensemble 2012: the splendor of the heavenly hue Elie Saab
Beyonce
2004: dress own brand Beyonce and her mother Tina, House of Dereon
2005: elegant curves of the body Bi stressed black dress Roberto Cavalli
2008: glamorous strapless gown by Elie Saab
2010: "tasty" dress Stephane Rolland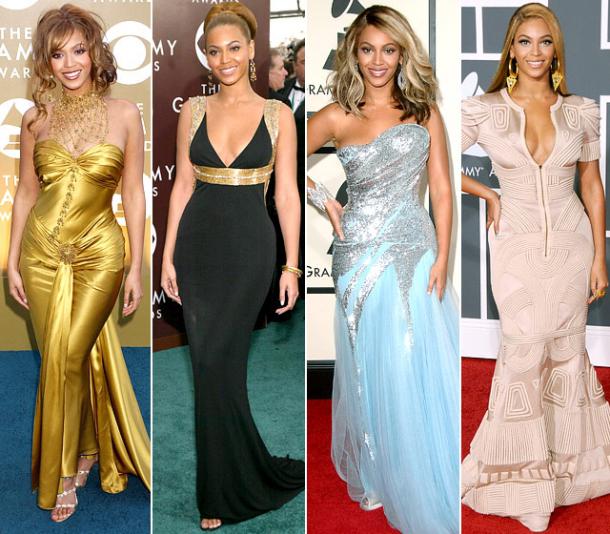 Christina Aguilera
2000: midi dress Versace
2002: Frank outfit Madame Gres
2004: catchy autfit Versace
2007: feminine dress in a floor Emanuel Ungaro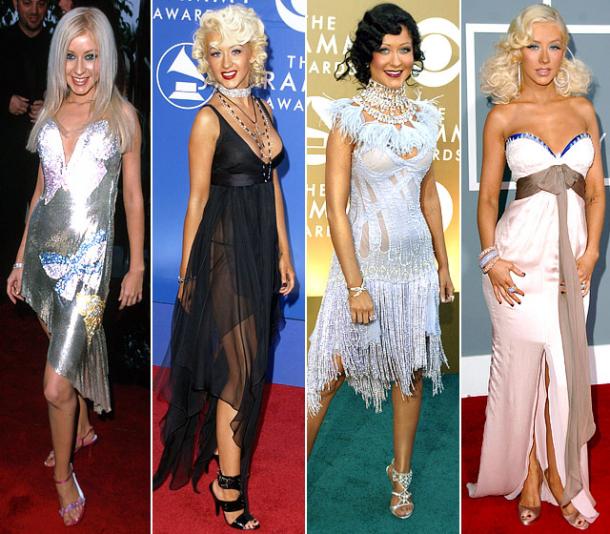 Fergie
2004: dress with fringe and with an emphasis on the neckline
2006: concise way in a dress Calvin Klein
2010: bright mini Emilio Pucci
2012: creation of open orange mermaid silhouette Jean Paul Gaultier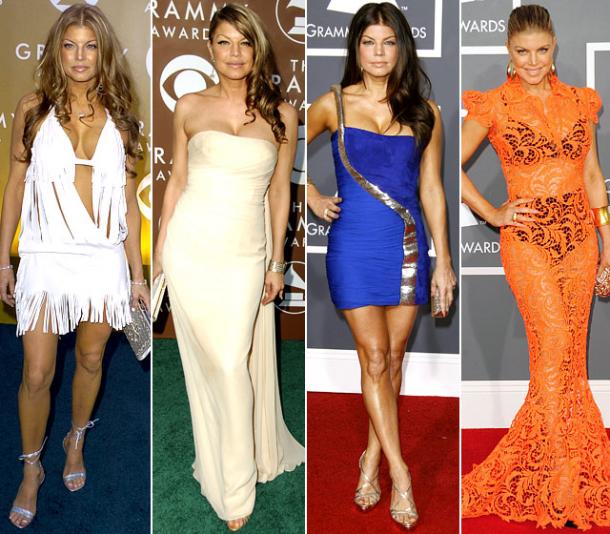 Carrie Underwood
2008: country music star in Zuhair Murad
2009: a dress of the same brand, but with a hint of sentimentality
2010: Edition by Georges Chakra
2012: the minimalism of Gomez-Gracia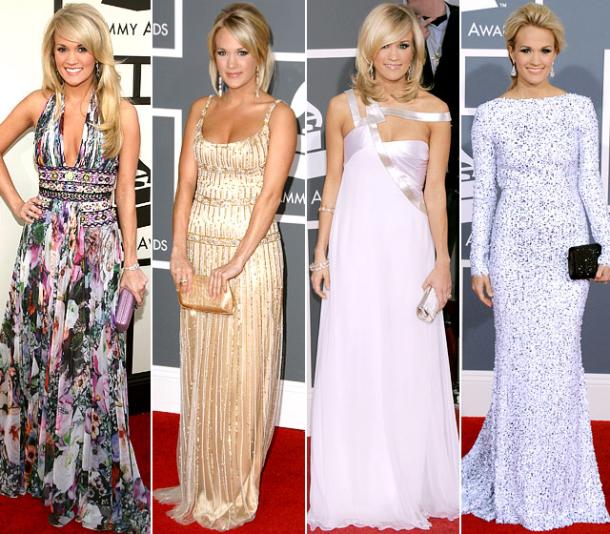 Alicia Keys
2002: The original dress Christian Dior
2004: trouser ensemble Roberto Cavalli
2008: Armani
2012: fitting dress Alexandre Vauthier
Taylor Swift
2008: a young star in the corset dress Sandy Spika
2009: exquisite black dress Kaufman Franco
2010: radiant dress of the same brand (ah, how well highlights the lack of chest :))
2012: interesting dress gated Zuhair Murad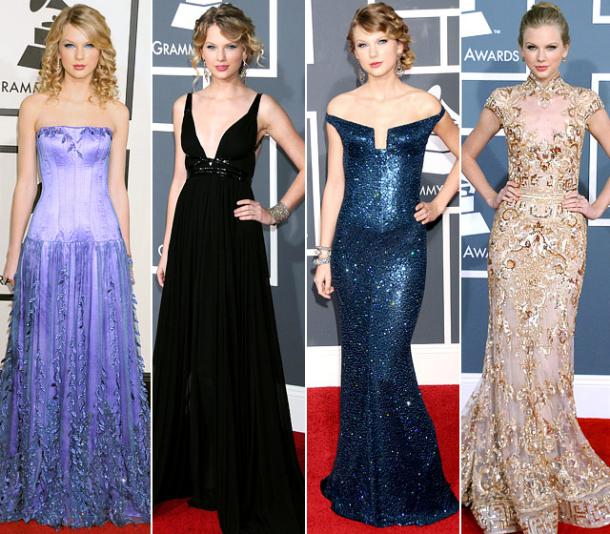 Rihanna
2007: flowing emerald dress Roberto Cavalli
2008: a simple but brilliant work Zac Posen
2011: Jean Paul Gaultier
2012: Sexy-bow by Giorgio Armani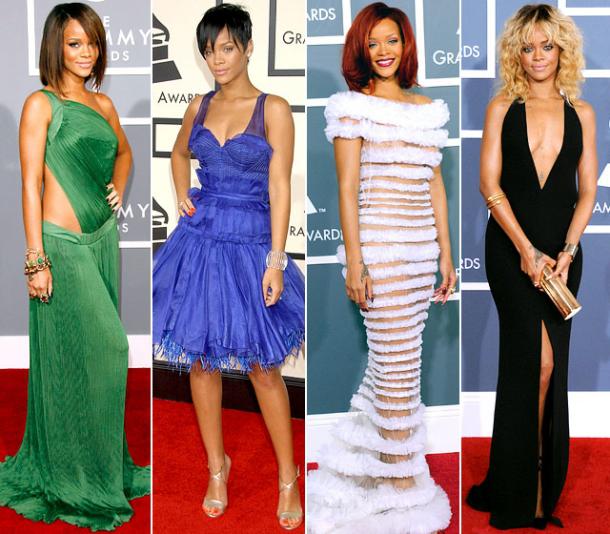 Miley Cyrus
2008: The dark-haired Miley in a white mini dress Celine
2009: Max Azria
2010: kinda Herve Leger dress with long sleeves
2011: Roberto Cavalli ANIMAL PRINT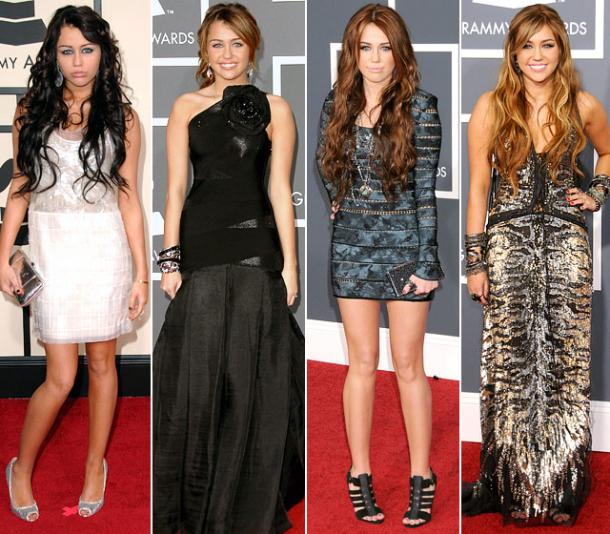 Pink
2002: outrageous singer no less shocking set from top and skirt
2003: Goth bow
2007: creation of a black tight-fitting Herve Leger
2010: Game of shades from Tony Ward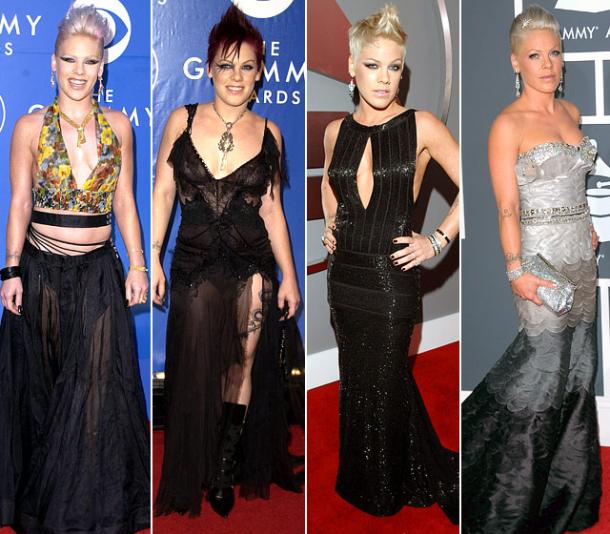 Gwen Stefani
1997: 28-year-old Gwen satiny floral suit
2003: polka-dot dress Vivienne Westwood
2004: Ensemble L.A.M.B.
2006: Printed dress the same brand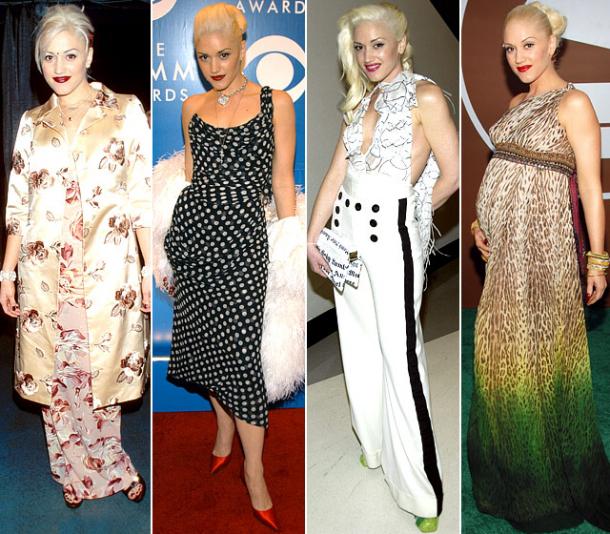 Celine Dion
1997: a bold image, the main component of which was a translucent dress on the floor
1999: Carolina Herrera
2002: Christian Dior
2010: Aquilano.Rimondi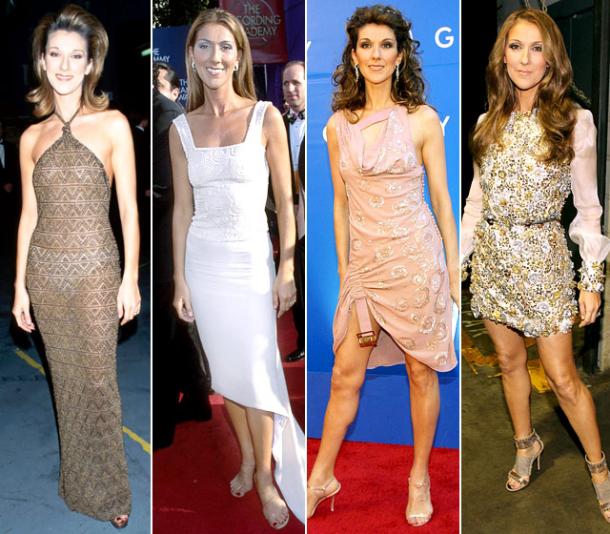 Ciara
2006: Alberta Ferretti
2007: Roberto Cavalli
2010: Givenchy
2011: Emilio Pucci