He completed all the hoopla surrounding the ceremony and settled golden pollen shine red carpet one of the most important awards in the world of popular music. It's time to look sober and bring its results.
On the red carpet of a swarm of celebrity female posing in costumes, trying to prove their worth in matters of style and elegance.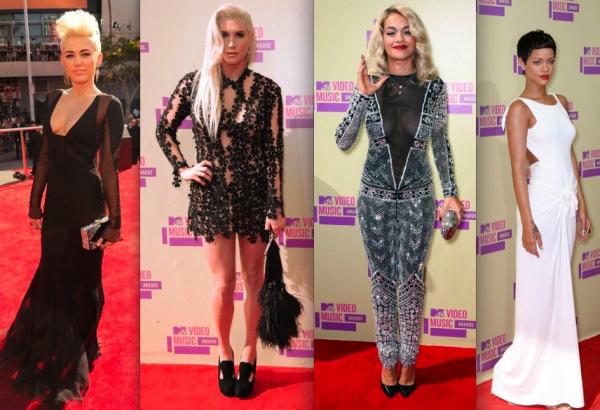 Long white dress Rihanna (Rihanna) was it clearly to the face. Mature and impressive.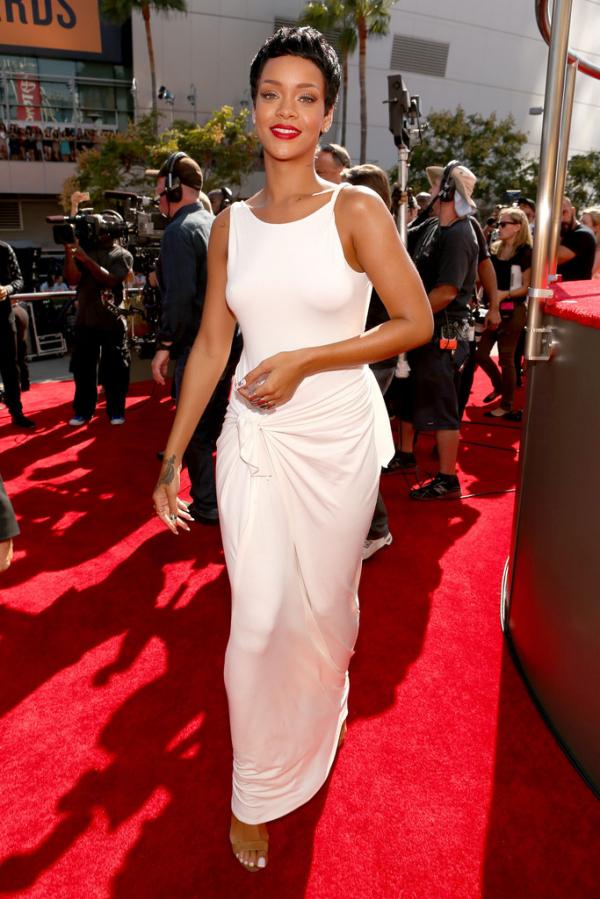 Pink preferred maxi dress from Stella McCartney. A little aggressive, but in the spirit of the singer.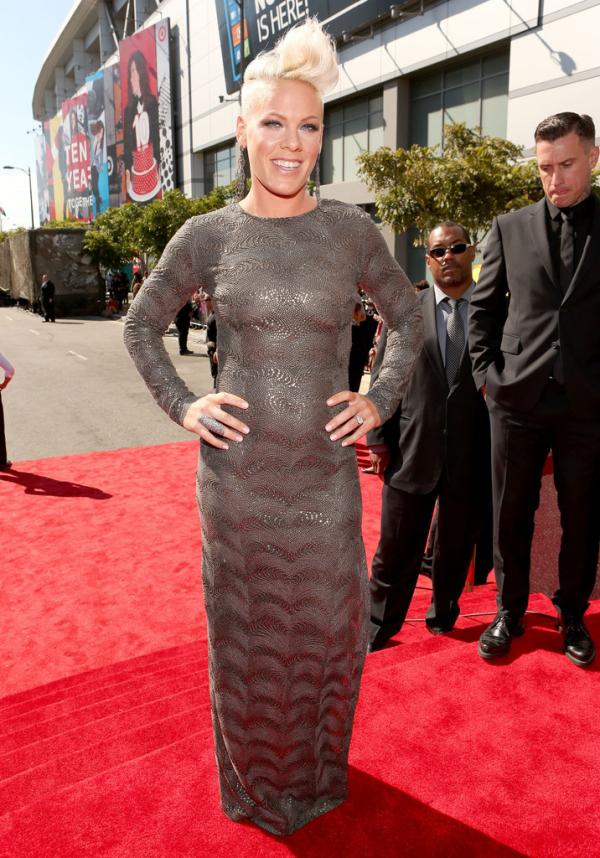 Alicia Keys (Alicia Keys) chose something similar. Also with a metallic sheen, but gray-green.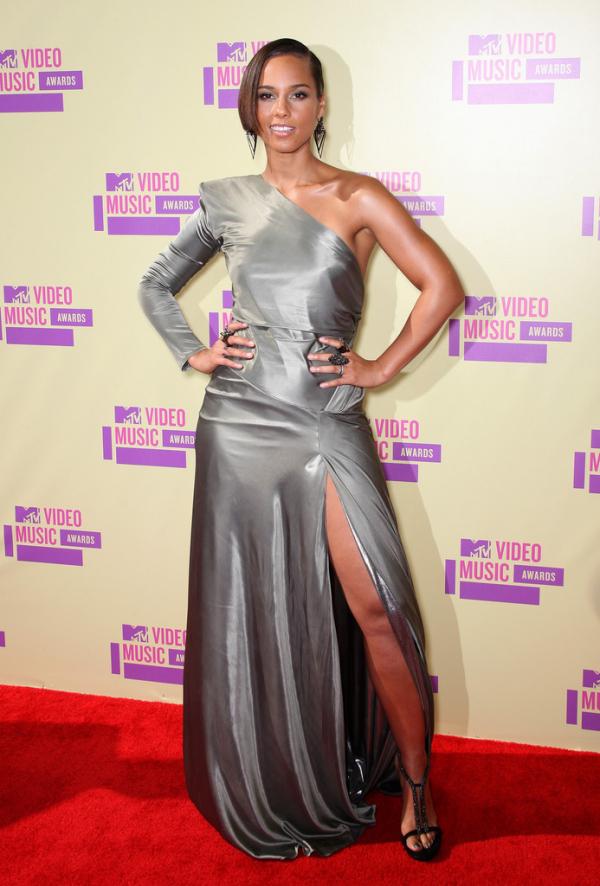 Taylor Swift (Taylor Swift) wore a white pants suit, and again surprised. The period of maturation?
The dress from the collection of Emilio Pucci chose Miley Cyrus (Miley Cyrus). In conjunction with the "punk-tufted" Miley image we love.
The first prize for the most original mini dress is definitely worth to give Emma Watson (Emma Watson). It is not a spectacular, but impressed by the desire to be an actress even in special outfits.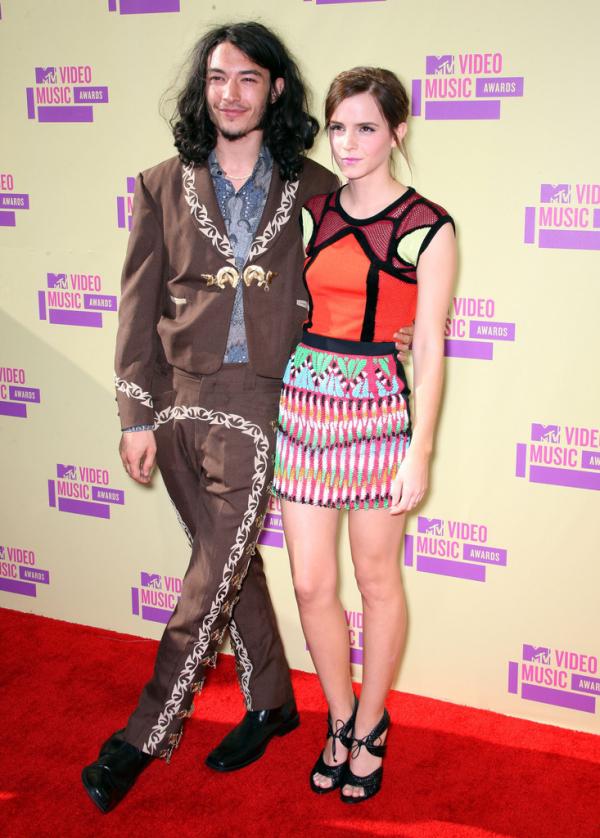 Zoe Saldana (Zoe Saldana) always looks cute. Dress by Salvatore Ferragamo sandals and black gotichnenkie confirmation of this.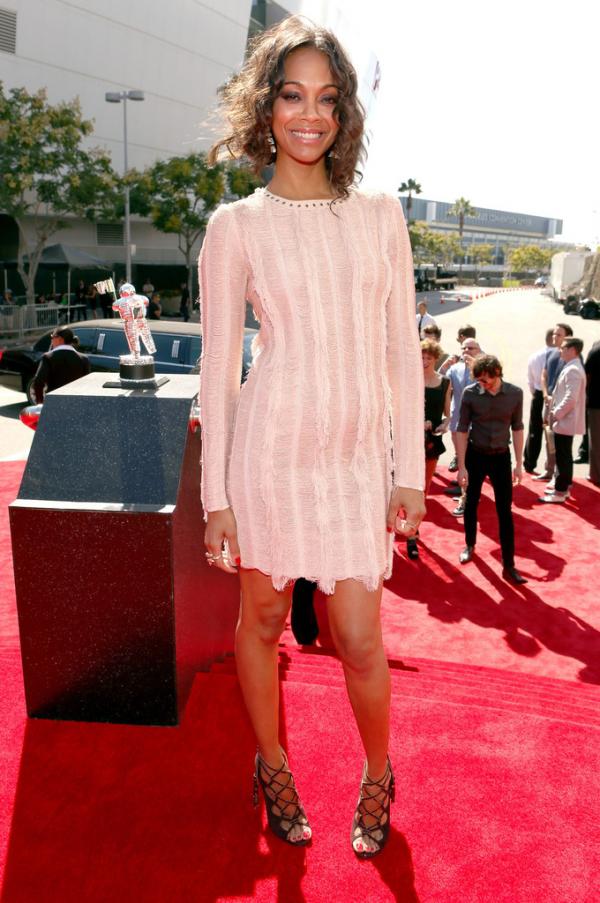 Katy Perry (Katy Perry) has once again proved his love Elie Saab. Splayed hair and splendid dress the singer turned into a real woman.
Singer Ke $ ha knows how to spoil everything, even if it looks cute and hairstyle and shoes and outfit. Sharing a secret: Select cumbersome posture and make grim face.
Actress Gillian Rose (Jillian Rose) chose girlish dress with pleating. Maybe not entirely successful, but the hair is very to-face.
Demi Lovato (Demi Lovato) used good old trick, combining school prom dress with a leather jacket.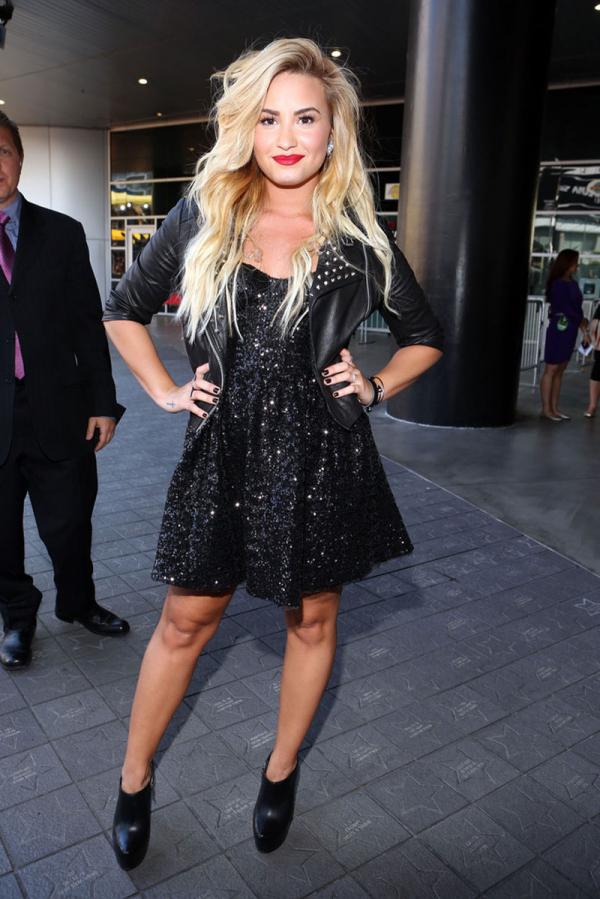 When breast worthy of the show - her show. Most likely, this slogan is familiar and Emilio Pucci and Rita Ora (Rita Ora), which demonstrated the luxurious neck in a suit from the designer said.
Hip hopersha Kreayshawn was like Gotko. But you look into her eyes. It seems that everything is leveled gaze.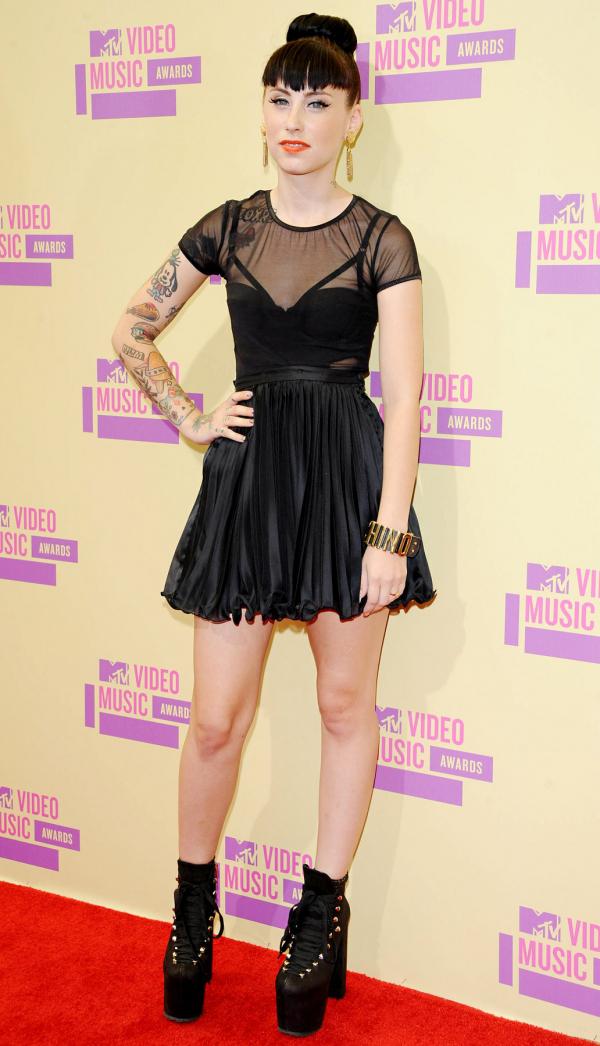 Jessica Szohr (Jessica Szohr) ... I do not want to comment on any leopard bandage or anything below it. One of the worst outfits in our opinion.
Hearing the name Nicki Minaj (Nicki Minaj), already expecting something bright. Yellow wig cap postman and body - a standard set of freak :)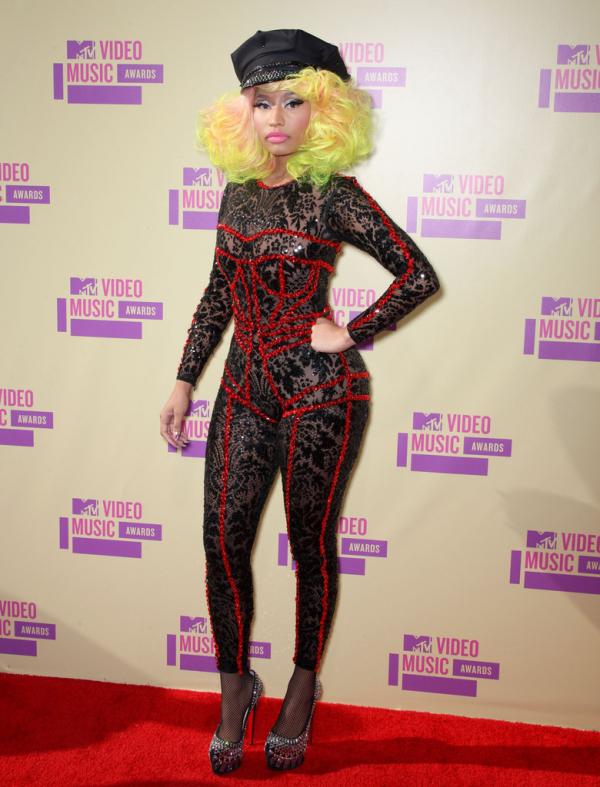 Amber Rose (Amber Rose) repeat last year's "feat" Beyonce and announced at the ceremony of her pregnancy. The dress, of course, was undeniable proof of the fact.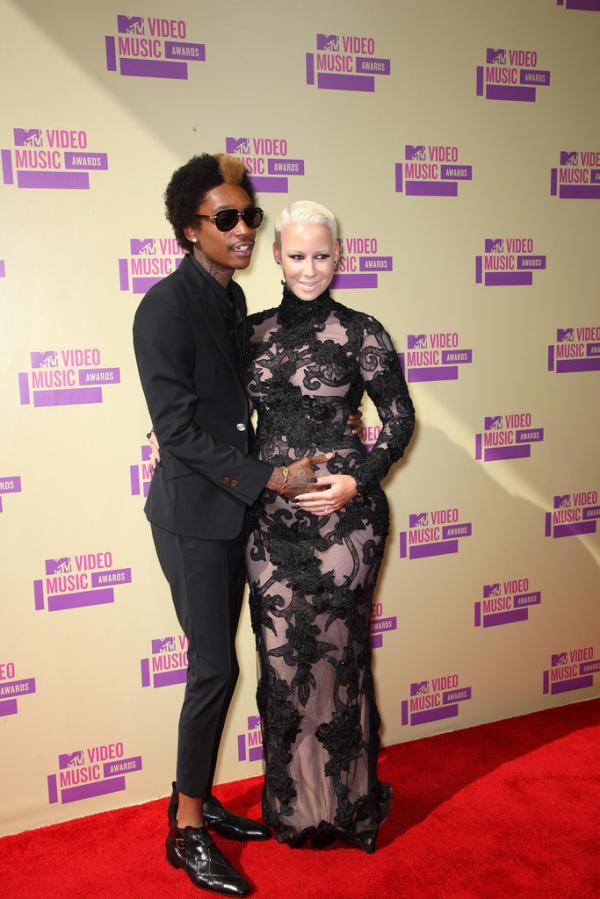 In the end we decided to depart from the rules of the material and show you a taste of the rapper Tyga. All red singer attracted the attention of others. Now, look at how much a musician "dragged" with an accessory chain. Glasses, caps, watches, bracelets, gloves ... I think something else is not enough :)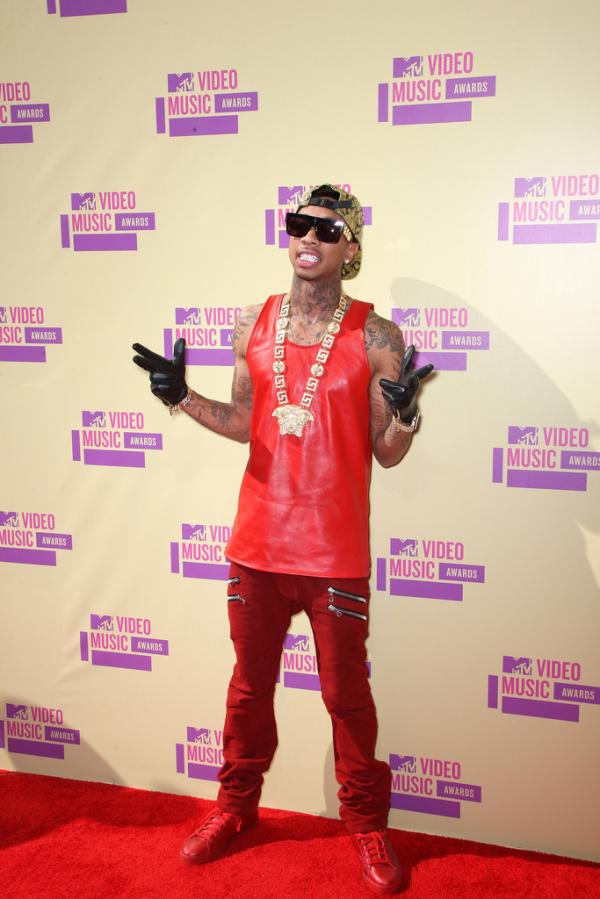 While all. In the second part we get to the ceremony and show.