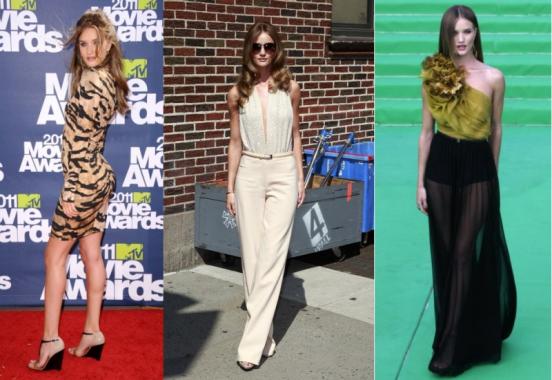 The list of associations with the name of the model and actress Rosie Huntington-Whiteley can safely add a proud "style icon", because this angel outfits interested in many fashion critics and glossy magazines. During a press tour of the film "Transformers 3" it may just attracts attention not only to its beauty and charm, but also luxurious autfitam. Gucci, Stella McCartney, Michael Kors, The Row and costumes from other high-end brands every day blossoms adorned the Rosie.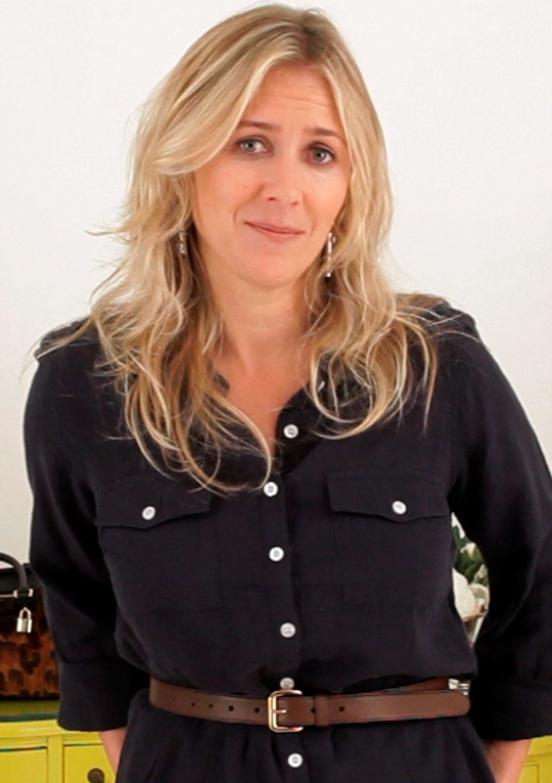 Rumor has it that over its images working stylist Kate Bosworth - Cher Coulter. If the rumors are true, then the advice Cher Coulter, coupled with the ability to Rosie Huntington-Whiteley, always and everywhere to look charmingly bring astonishing results.
To your attention the most recent autfity stars that made people talk about it as an icon of style.
Premiere "Transformers 3" in Moscow. Rosie in a stunning dress from the fall collection of Gucci. No doubt, the girl with such exquisite feet can afford to wear arbitrarily transparent skirt.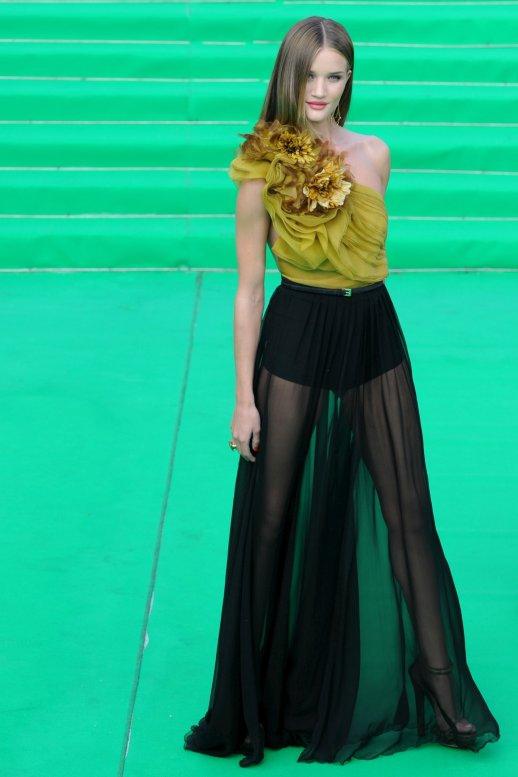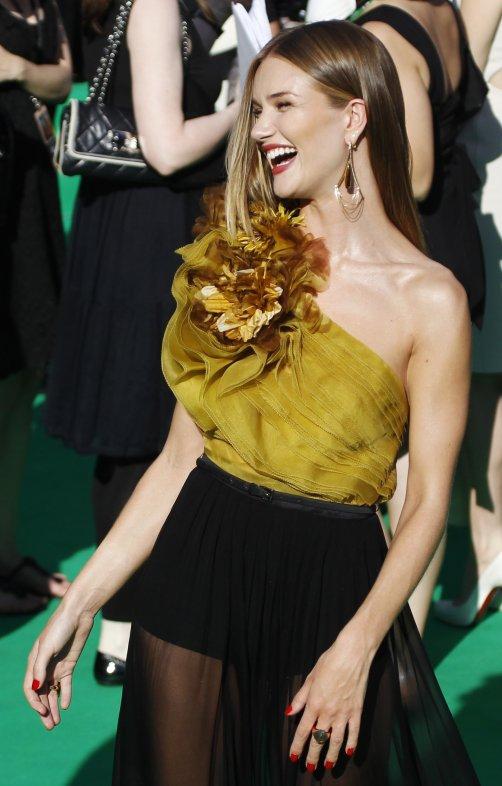 All the same, in Moscow, at the opening of the 33 Moscow International Film Festival, Rosie appeared in silk pink dress by Michael Kors from the collection spring-summer 2011.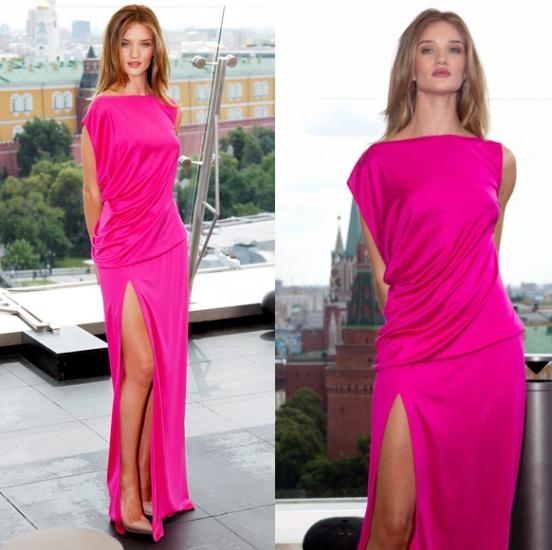 Diva in pink dress so won the hearts of the magazine OK !, that they are not stingy to compliment and compared it with Aphrodite of Cnidus.
This is not the first autfit Rosie from Michael Kors. At press tour held in Rio, the actress sported a black dress with a transparent skirt from the same designer.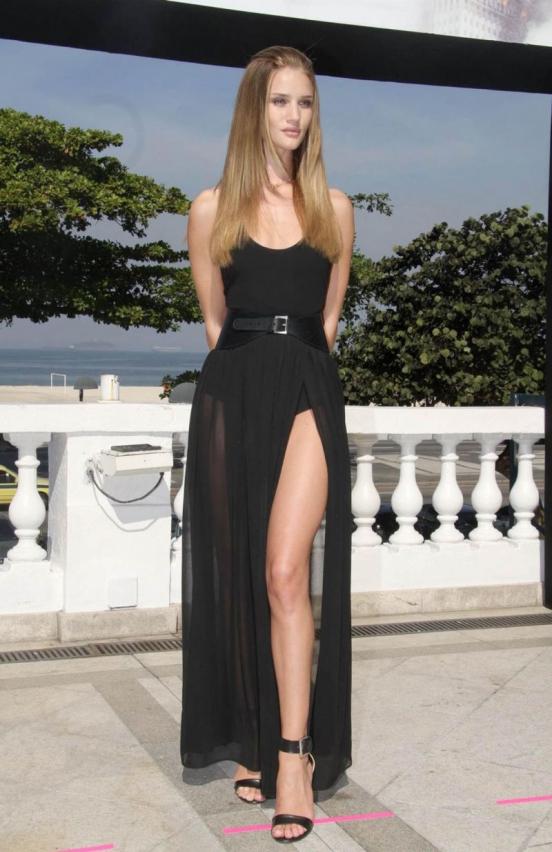 Another autfit Corso - white ensemble of trousers and a stamp from the collection of autumn 2011 in which photographers have caught the actress in Manhattan.
On the show Jimmy Fallon «Late Night» Rosie charmed everyone with his smile and charm ...
... Stunning figure ...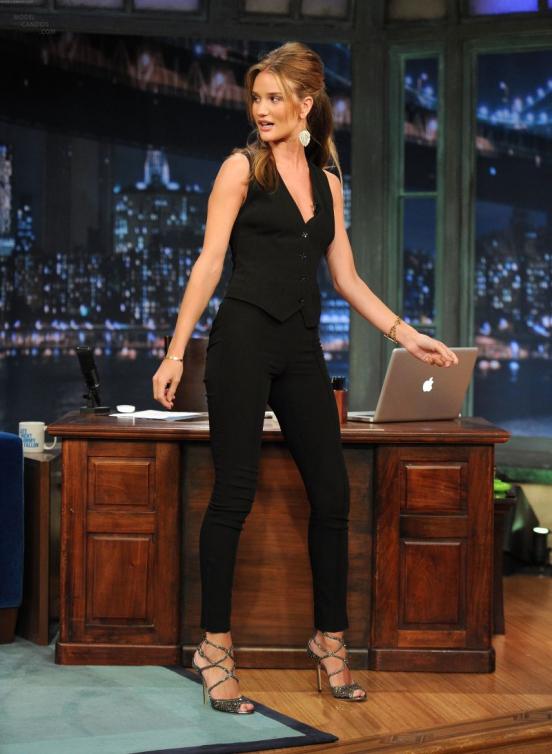 ... Model gait ...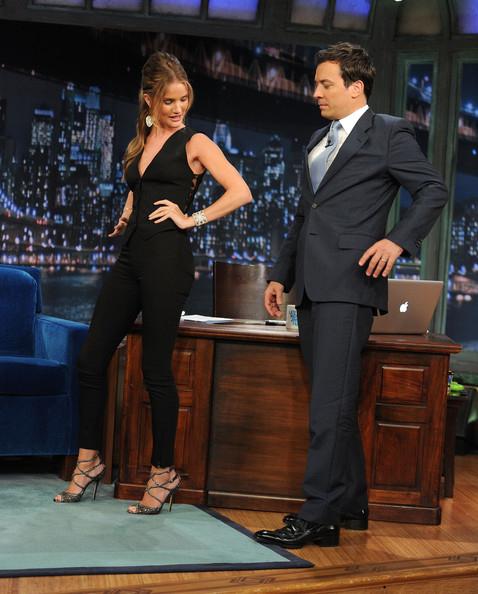 ... And dress from Dolce & Gabbana.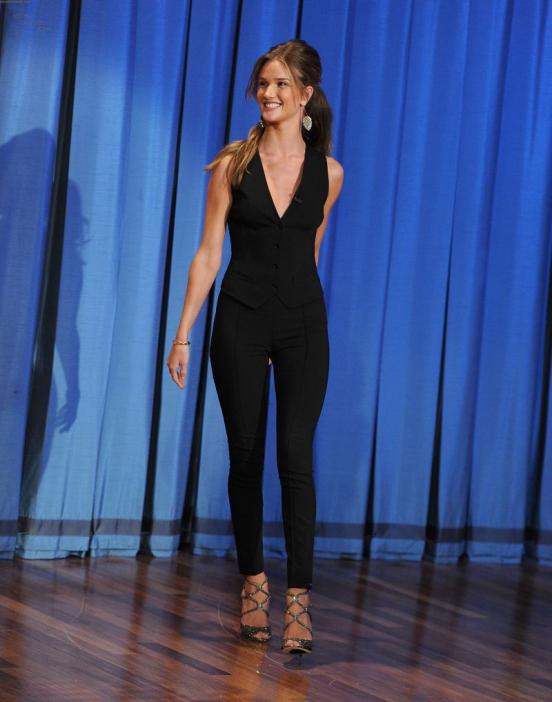 Rosie impression of the charming, very nice and open person. It is with such user comments I had to face more often. To verify this, I propose to see 5 minutes of the show Jimmy Fallon, who, apparently, like many, was bewitched this cute girl.
At the award ceremony "Woman of the Year" held by the magazine Glamour Rosie Huntington appeared in a silk dress from Stella McCartney.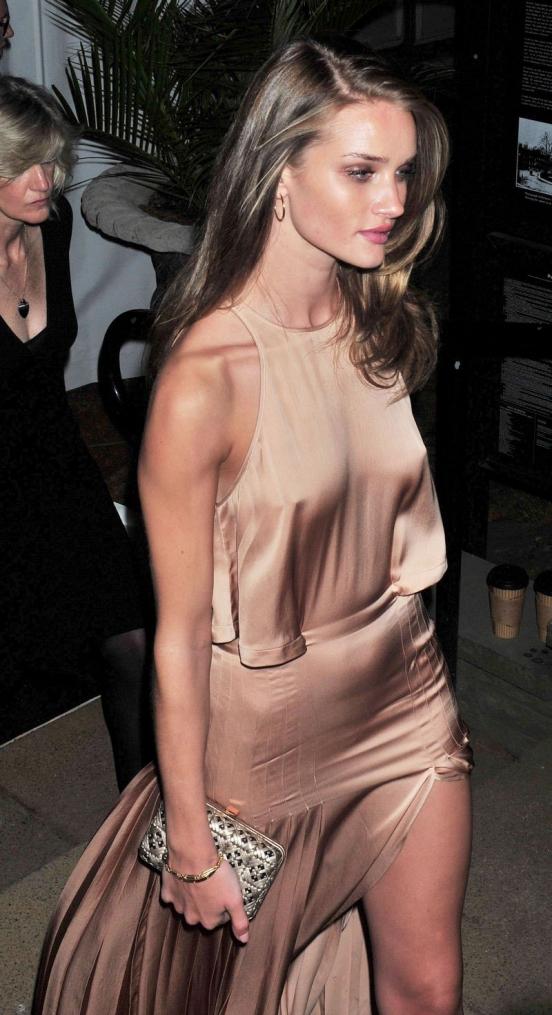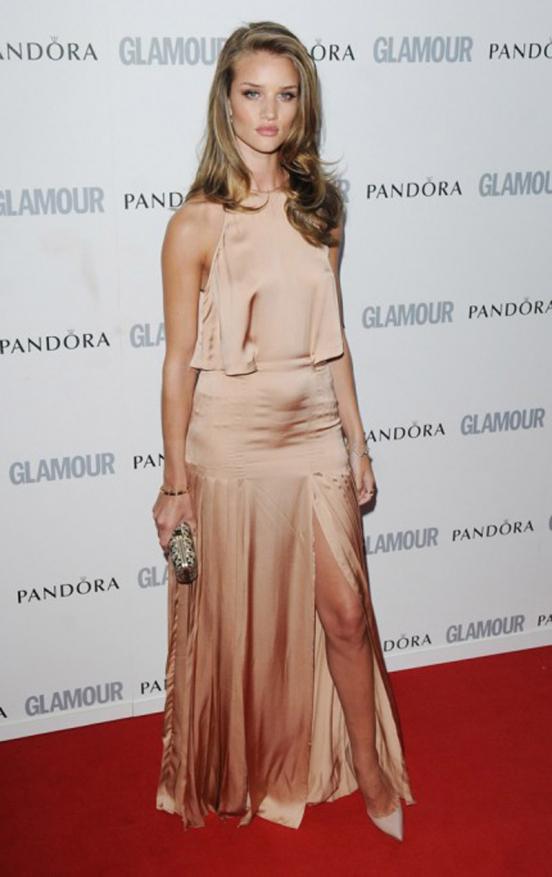 By the way, at the ceremony Rosie received a special award from the magazine Glamour.
The next event on which shone a 24-year-old beauty - the ceremony "Choice Male» (Guy's Choice Awards) from the channel Spike. At the ceremony, dress Rosie was perfect white dress with a plunging neckline from The Row.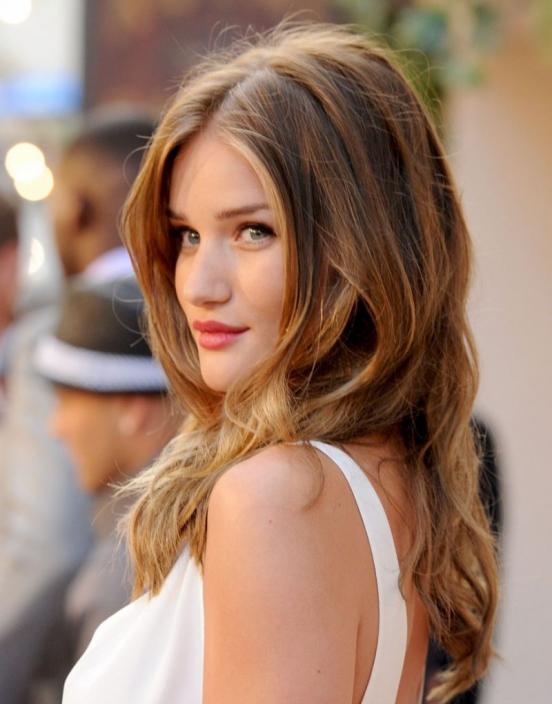 In general, and with this ceremony it unrewarded not released, handing antlers and the title of «Our New Girlfriend».
It was impossible not to notice Rosie in white dress at the party hot MaxMara hundreds of magazine Maxim.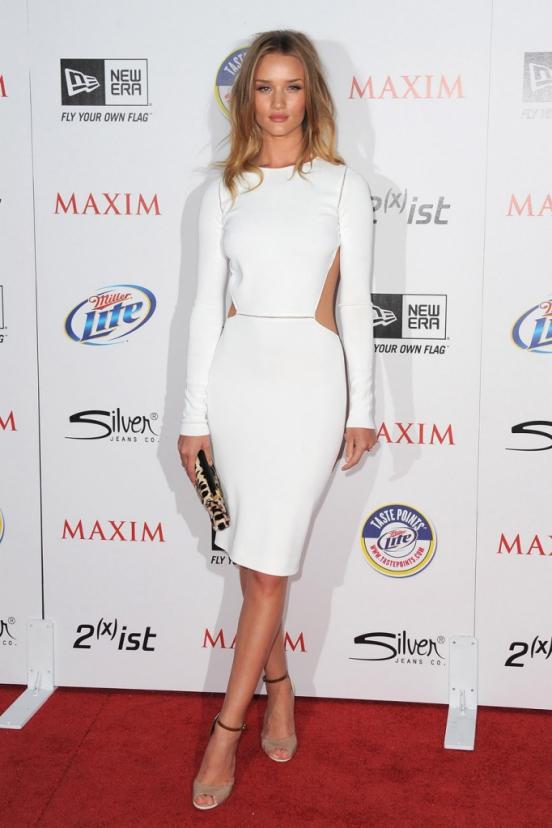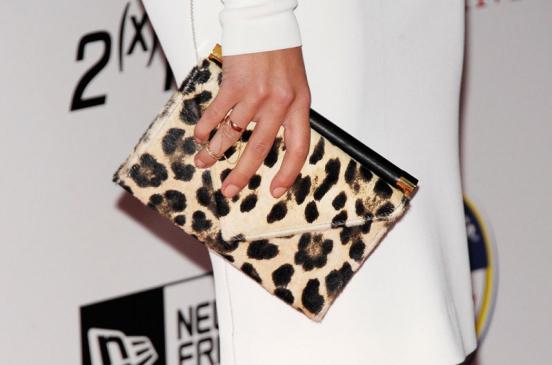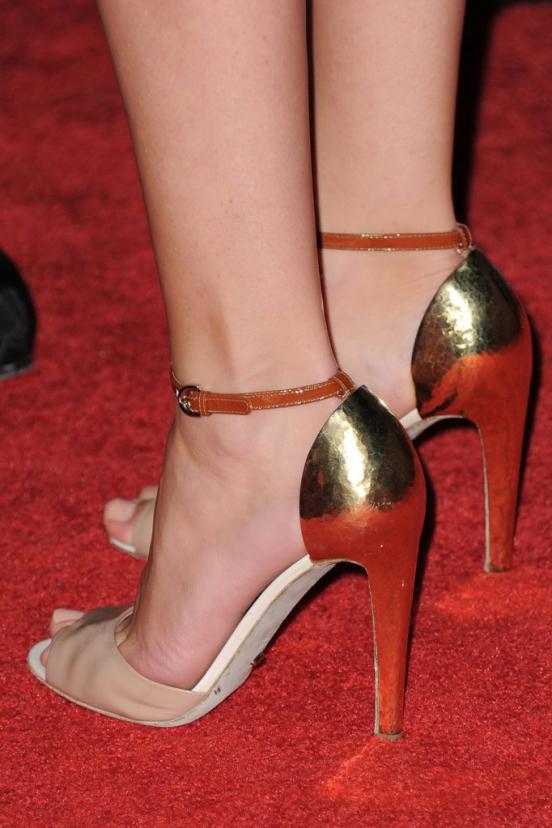 Photo: mbtowner.com, modelcandids.com