Stars have to travel a lot, so as no one knows that the way to dress not only convenient, but certainly stylish - you never know who you might meet in the next airport. A hat and sunglasses priori should become indispensable accessories traveler. Suddenly you do not want to recognize you by someone you might meet.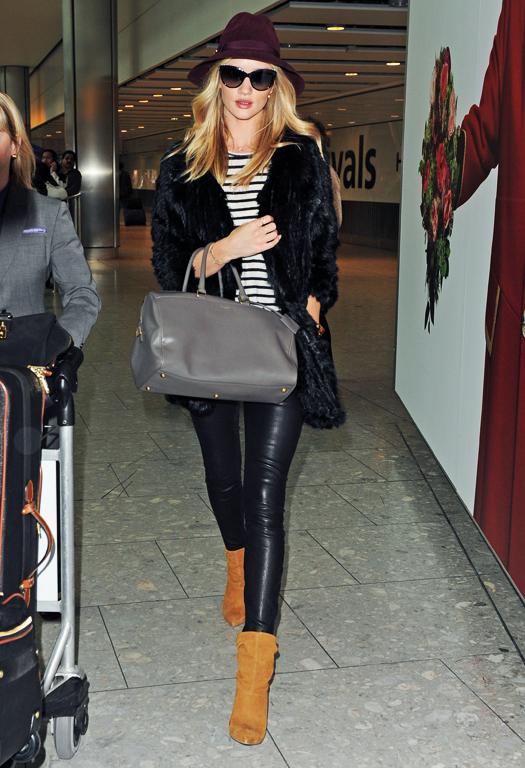 It is not in vain Rosie often chooses tops, blouses and cardigans beige. This is quite her color. Therefore, it looks great on her, and this silk shirt in which she appeared at the event Blackberry Z10 Smartphone, adding to the image of black skinny Mother.
And this is the famous Rodeo Drive in Beverly Hills, where he was spotted by Rosie in leggings Helmut Lang, Balenciaga sandals and a bag on a chain Chloé.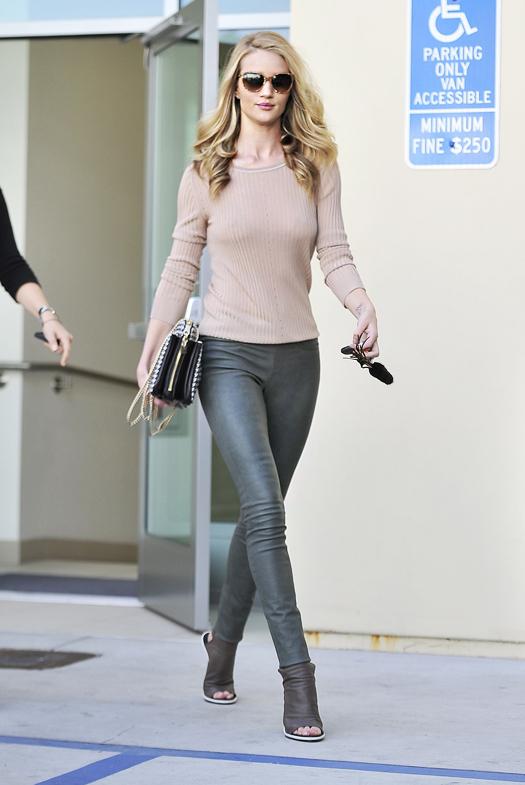 Beige cardigan, which are already recalled, jeans, leopard print scarf as a win-win accent and beautiful casual-image for a stroll in Los Angeles ready.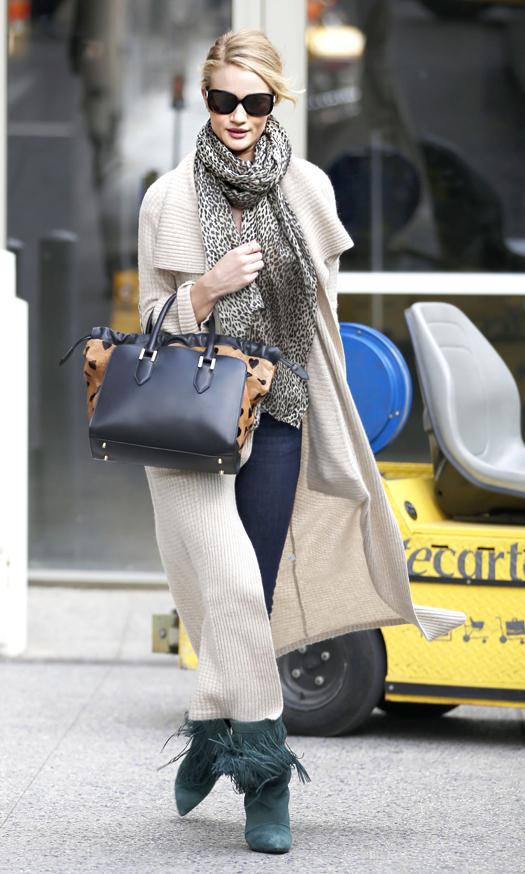 Bright suit perfectly possible to diversify your everyday-working image. So did the actress on the show Burberry Spring-Summer 2013/2014.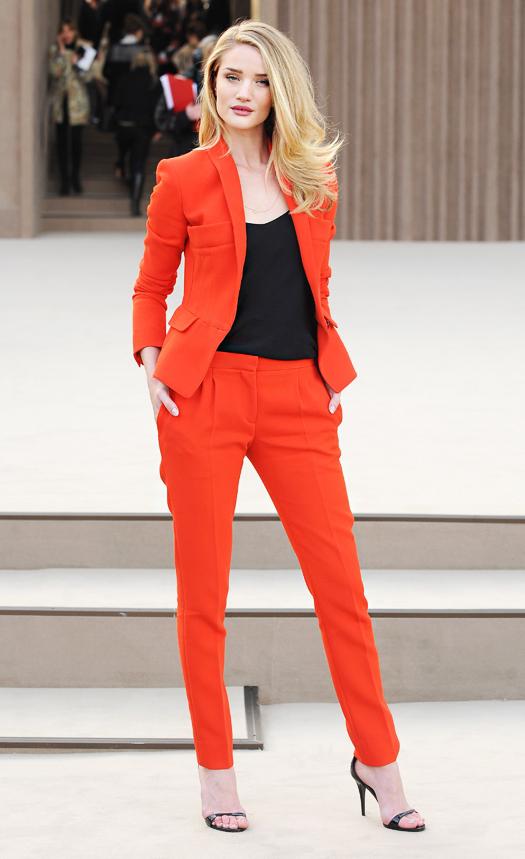 In seductively elegant black dress with a cut from the collection of Saint Laurent by Hedi Slimane Spring-Summer 2013 Rosie appeared at the ceremony "Golden Globe».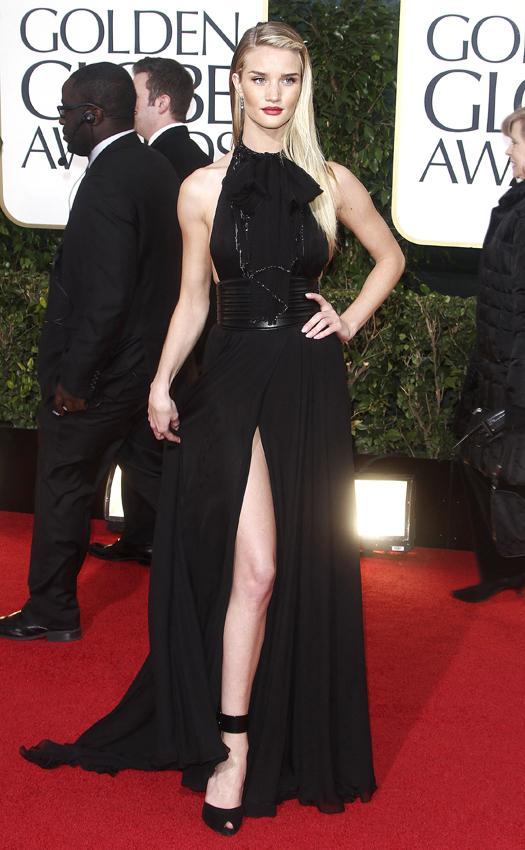 But for Oscar Vanity Fair party was very well chosen dress from Valentino couture collection autumn-winter 2013-2014.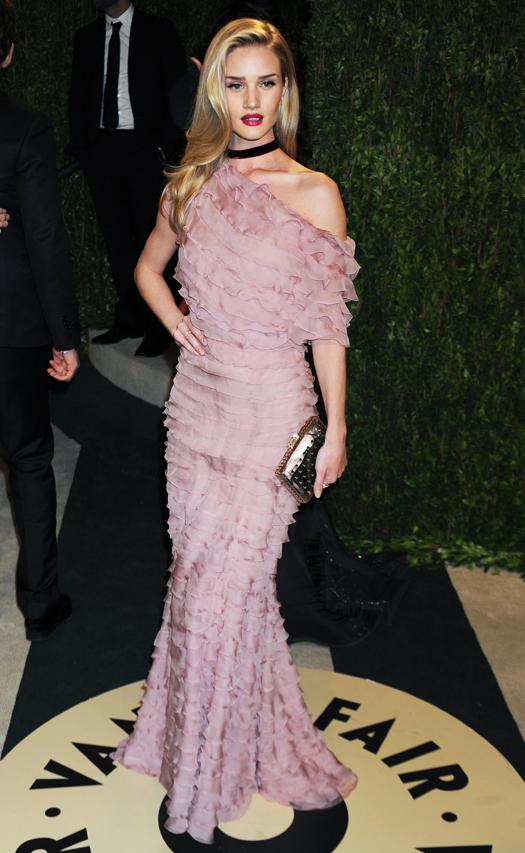 At the event in 2012 LACMA Art + Film Gala model can be seen in the beautiful emerald green dress with ruffles on the back of the Gucci collection Spring-Summer 2013.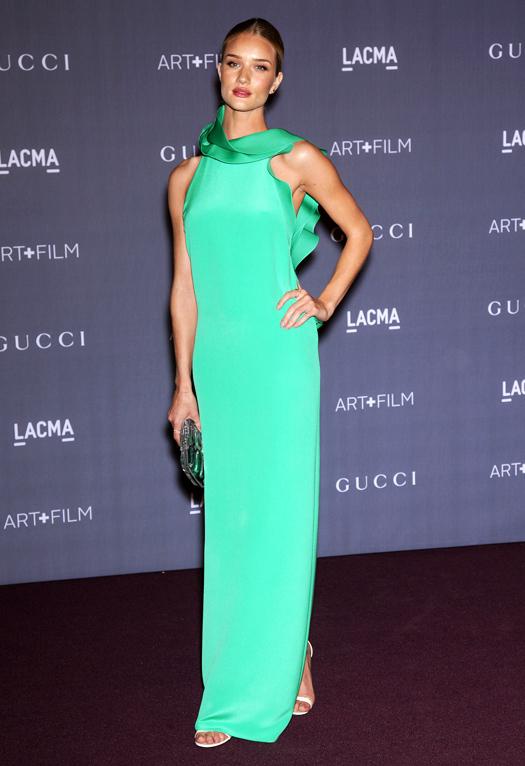 A dress Marks & Spencer Rosie Huntington-Whiteley was spotted at the famous department store in London at the launch of the collection of lingerie Rosie for Autograph.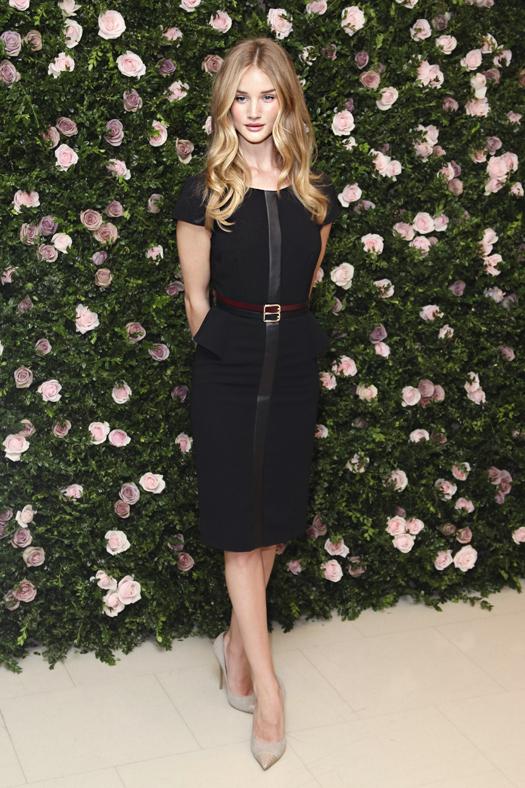 The event Lionsgate and IM Global Rosie already posed for photographers in a white dress with a skirt-tulip, which is ideal for sitting actress.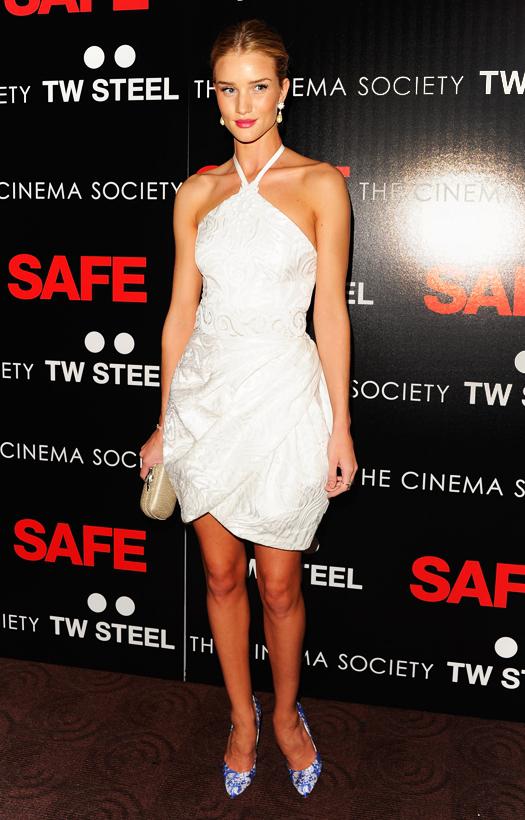 On the Costume Institute Ball Rosie was in excellent toilet Burberry.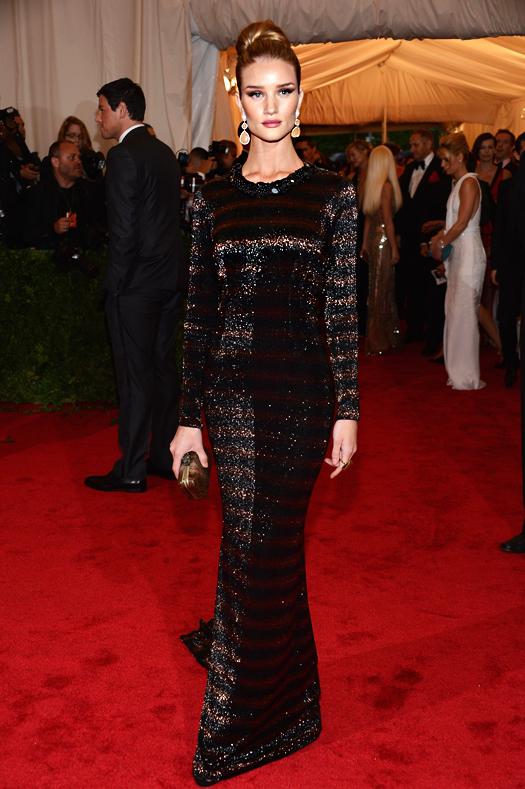 And in the event Samsung Galaxy Note II in Los Angeles, Rosie Huntington-Whiteley clothed in lace dress Jason Wu.
And what's more, if not in a pretty polka-dot dress from Stella McCartney sandals and Alexander Wang, walk on the streets of New York.