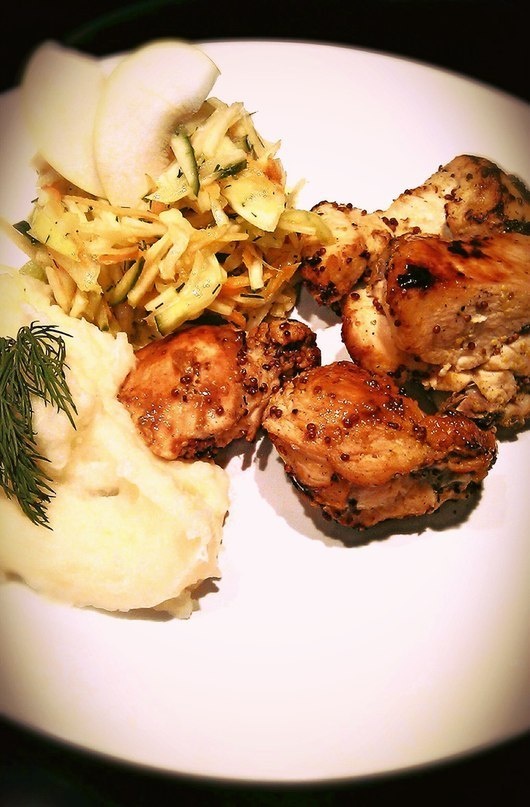 Garnish: "vitamin" salad, mashed potatoes.
When tired to cook elaborate meals, use this recipe :)
Ingredients:
chicken carcass
Dijon mustard beans
1 orange
2 cloves garlic
olive oil
"Vitamin salad»:
cabbage
cucumber
apple green
carrots
fresh dill
sweet pepper (paprika)
olive oil, sea salt is large, a little sugar and white balsamic vinegar
Preparation:
Chop the chicken into portions marinated in orange juice and mustard, add the chopped garlic. On a hot frying pan quickly fry the chicken pieces in olive oil until golden brown. In refractory form to put a chicken in the oven. Bring to a readiness at 180 gr., 7-10 minutes. For garnish shredded cabbage, obmyat it with salt. All the ingredients are cut in a random order, to fill balsamic vinegar, sugar and butter. Bon Appetite!