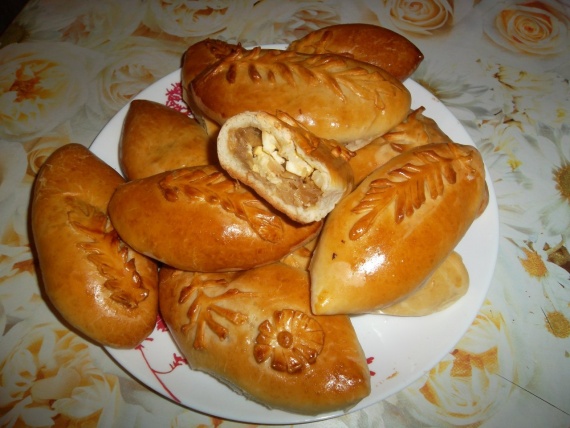 We will need:
For the dough: flour 500 g ±, 100 g sugar, 100 g of margarine (melt), 200 ml of water (warm), 1 egg, 1 tsp salt, 1 tsp dry yeast.
For the filling: cabbage, onions, boiled eggs.
1 egg for lubrication.
Flour mixed with dry yeast, salt, sugar,
add egg, margarine and water, knead the dough.
Put the dough in a warm place for 1 hour.
Cabbage fried with onions, cool and add chopped boiled eggs. Salt to taste.
Divide the dough into several pieces, roll out each piece and put it on him stuffing. Close up the edge.
Optionally, you can decorate.
On a greased baking margarine add up the pies and lubricates their eggs.
Bake at 200 degrees for 30-40 minutes.