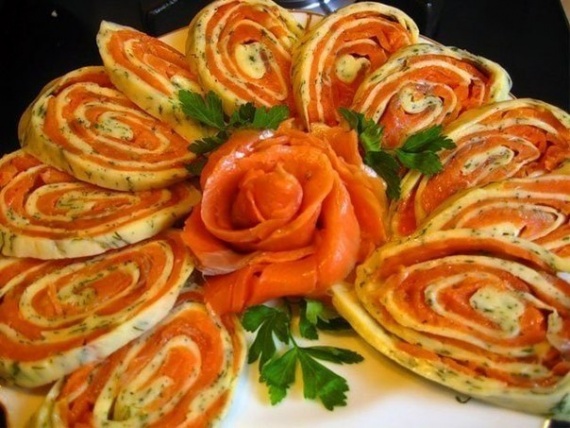 Ingredients:
 - 200 g of cheese
 - 300 grams of salted salmon
 - Green
Method of preparation:
Grate cheese. Finely chopped greens. Mix cheese with herbs, put in a small saucepan, put in a water bath and stir to heat up until the cheese melts. Curd spread between two layers of edible film and roll out with rolling pin into a thin layer. Fish thinly sliced ​​strips. Top film is removed and spread on a layer of cheese rolled fish and turn to roll. Ready roll remove half an hour in the refrigerator. Then remove foil, cut on the diagonal spread on a dish and decorate.
Bon Appetite!