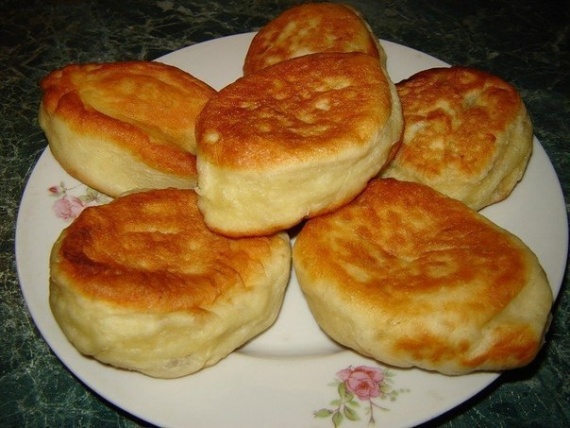 Ingredients:
 - 4 tbsp. flour (sometimes you need a little more, because the flour is different)
 - 2 tbsp. l sugar
 - 1 \ 2 tsp salt
 - 2 tbsp. l. sunflower oil
 - 500 ml. milk (can be warm, and you can straight from the fridge, to try and and so the same result)
 - A package of dry yeast 11 g. (Use a small bag SafMoment)
This recipe is designed for sloths and cakes like that and do not want to mess test.
Preparation:
Step 1. Mix all ingredients until smooth. Fold the resulting mass in a package and put in a refrigerator for 2 hours. ALL!
Step 2: After two hours, you remove the dough from the refrigerator, lightly punched in flour and sculpt cakes with any stuffing.
The dough is soft and does not stick to your hands, well molded and cakes do not fall apart. You can also be used for all kinds of pies to pizza.