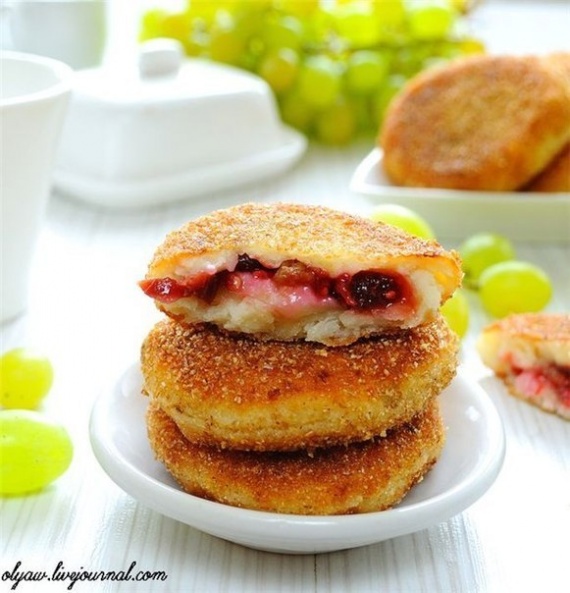 Ingredients:
400 gr. cheese
1 egg
Article 0.5. spoons of sugar
pinch of salt
a pinch of vanilla
1 cup flour
0.5 cups raisins (I took half with dried cherries)
thick jam or marmalade 1-2 tbsp. spoon
white breadcrumbs
Preparation:
Raisins pour boiling water for 5 minutes, drain the water, dry them on a napkin raisins, chopped and mixed with jam, should give a viscous filling.
Cottage cheese through a sieve, mixed with egg, salt, sugar and vanilla, add the sifted flour, knead the dough, if it will stick to your hands then you can add a little more flour.
The dough is divided into small pieces, table and hand oiled, from a piece of dough formed into a cake in the middle of a put a little filling, zaschipnut edge, molded round cheesecake, roll in bread crumbs.
Cheesecakes fry on both sides until golden brown in vegetable oil, add up on paper towel to absorb excess oil.