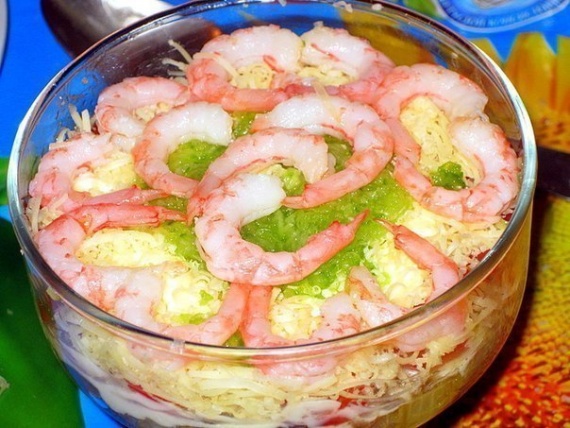 Ingredients:
shrimp - 500 grams
crab meat - 100 gr
two eggs
cucumber
red onion - 1 pc.
lettuce
Cheese - 50g
dill
sour cream - 2 tablespoons
half a lemon
soy sauce - 2 tsp. lodges.
Preparation:
1. Shrimp Boil, peel, cut into large half.
2. Chop finely crab meat, cucumber, onion, eggs, dill.
3. For the filling mix the sour cream, soy sauce, squeeze the lemon juice and mix with dill.
4. All the ingredients mix, season.
5. Lettuce wash, dry, tear hands.
On a sheet of lined salad. Sprinkle with finely grated cheese and put some shrimp for decoration.