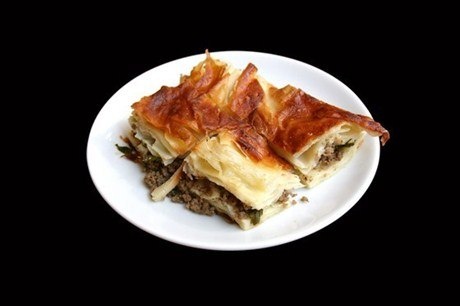 Products:
Flaky dough 1 kilo
500 grams of minced
300 grams of cheese
Cheese cheese 300 grams
1 bunch dill
1 bunch parsley
1 bunch green onions
Egg 2 pieces
Onions 2 heads
How to:
1. Minced fry until cooked. Then fry 2 onions and add to the stuffing with grated cheese, cheese, chopped herbs and raw eggs. If the cheese is very salty, you can not add salt.
2. Open the roll puff pastry. Half lay on protven, top stuffing and cover all the second half of the test. Carefully seal the edge. Pierce several times with a fork and lubricate the egg on top.
3. Bake in preheated oven until golden brown about 30 minutes.