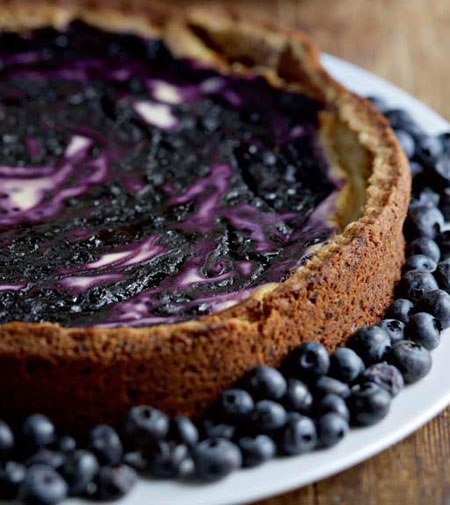 For the dough:
100 g butter
200 g sour cream
100 g of sugar
1-1, 5 cups flour
1/2 bag of baking powder
For the filling:
1 cup blueberries
2-3 tablespoons brown sugar
For the cream:
200g natural or vanilla yogurt
100 g sour cream
1 egg
2 tablespoons brown sugar
Method of preparation:
1) Melt the butter
2) Mix the melted butter and sour cream with sugar, add the flour and baking powder. Carefully place to completely smooth.
3) Spread batter in shape. Do not forget to make a side, and that will spread the filling.
4) Pour the berries evenly, sprinkle them with sugar.
5) Make the cream: Mix yogurt, sour cream, eggs and sugar in a blender.
6) Gradually pour the cream on berries.
7) Put in preheated oven and bake for 30 minutes at a temperature of 170-180 degrees.