Recipes for delicious and healthy dinner,
Many of us love to eat. But everyone knows that this meal should be as light as possible. So we offer you three delicious and healthy recipes that are completely vegan.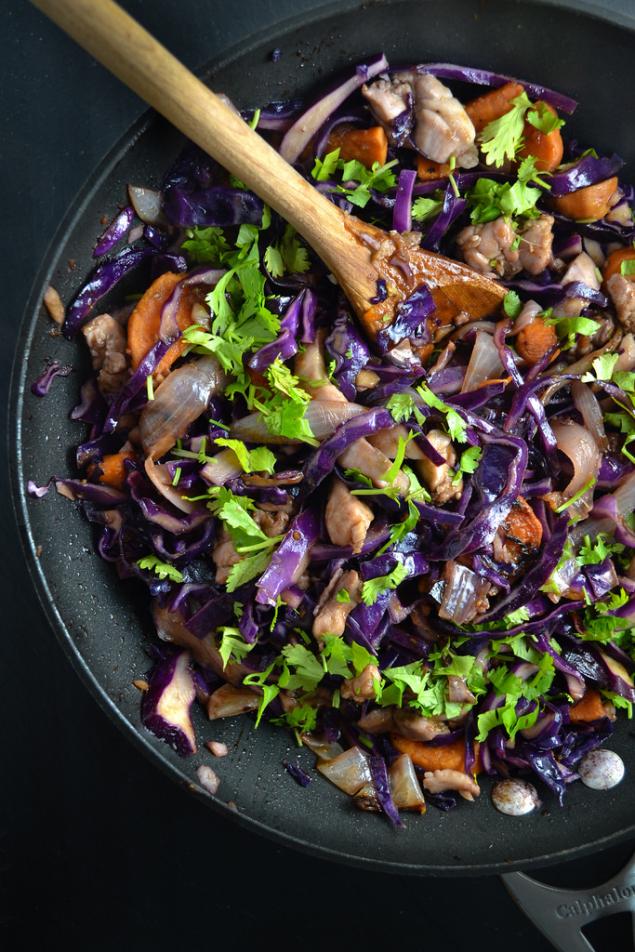 photo thingsimadetoday.com
Saute with garlic and ginger Ingredients (for 2 servings):
1 tablespoon coconut oil (or olive oil)
2 teaspoons sesame seeds, toasted
1 small onion, thinly sliced
A 2.5 cm piece of ginger, grated
2 cups grated purple cabbage
1/2 Cup mushrooms, sliced
1 Cup grated carrots
2 cloves garlic, crushed
1 tablespoon coconut sauce *(amino acids crude coconut)
1/2 teaspoon sesame oil
* Note: If you don't have coconut sauce, you can replace it with soy sauce or 1/2 teaspoon sea salt
Roast the sesame seeds. Heat a dry pan on low heat. When the pan is hot, add the sesame seeds. Saute for 2 minutes until Golden brown. Pour them into another container and set aside.
Take a saucepan and add 1 tablespoon of coconut oil. When coconut oil is hot, add the onion. Sauté until soft. Add grated ginger and cook for 1-2 minutes. Add purple cabbage, cook until soft. Then add mushrooms and shredded carrots. Add the chopped garlic, continue to cook for another 2 minutes. Pour the coconut sauce and stir. Turn off the heat and top with a drizzle of sesame oil and sprinkle with toasted sesame seeds.
Risotto of quinoa and asparagus Ingredients (for 2 servings):
1 Cup quinoa
1 Cup coconut milk
1 Cup asparagus, chopped
1/2 red pepper, sliced
Juice of 1 lemon
Pinch of Cayenne pepper
1/2 teaspoon thyme
sea salt to taste
Cook the quinoa according to the instructions on the package. Once cooked, start adding coconut milk, stirring until quinoa has absorbed the milk. (You may not need the whole Cup). Meanwhile, prepare a couple asparagus and red pepper. When they become soft, add them to quinoa. Then add the lemon juice, thyme, Cayenne pepper and salt.
Soup-parsnip pureeIngredients (3 servings):
1 tablespoon olive oil
2 large stalks of celery, sliced
1 small onion, chopped
4 large parsnip, peeled and chopped
2 teaspoons seasoning (your choice)
2 cups vegetable broth or water
1/2 teaspoon sea salt
1/2 teaspoon black pepper
1/2 Cup milk alternative (your choice)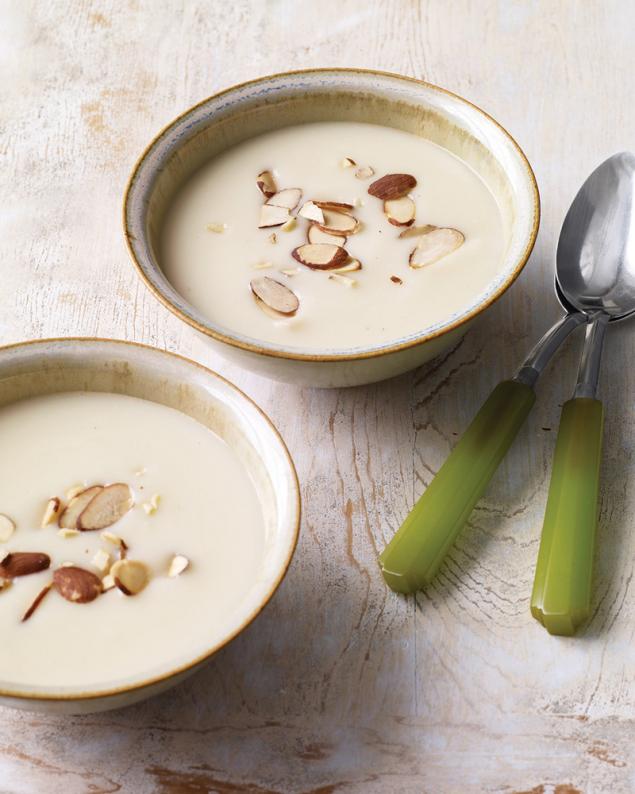 Large saucepan, place on medium heat, add the olive oil. When the oil heats up, add the celery and onion. Fry for 2-3 minutes. Add parsnips, seasoning, broth (or water) sea salt and black pepper. Bring the mixture to a boil. Then reduce the heat and simmer for 30-45 minutes. When parsnips are tender, remove from heat.
Use immersion or regular blender to blend the soup until smooth. Place the soup back into the pot, add the alternative milk. Heat the soup. Try balance the taste. Enjoy!
DETOX SNACK FOR a WEEKEND
Hungry between meals? Here are some of my favorite detox clean snacks:
10 almonds
15 walnuts
1 Apple
1 pear
Celery or carrots with hummus
Flax crackers with two tablespoons of almond oil
Quick and healthy snack can also be alkalizing green juice or smoothie. Cook with love!  
P. S. And remember, only by changing their consumption — together we change the world! ©
Source: online-detox.com/articles/112156-detoks-uzhin-3-legkih-i-zdorovyh-retsepta