Leo Bokeria is often called a man-orchestra. Scientist, cardiac surgeon, social activist, teacher, promoter of healthy lifestyle, the President of the public organization "League of health of the nation" and just a sociable person happy to share their experiences and recipes for a healthy lifestyle.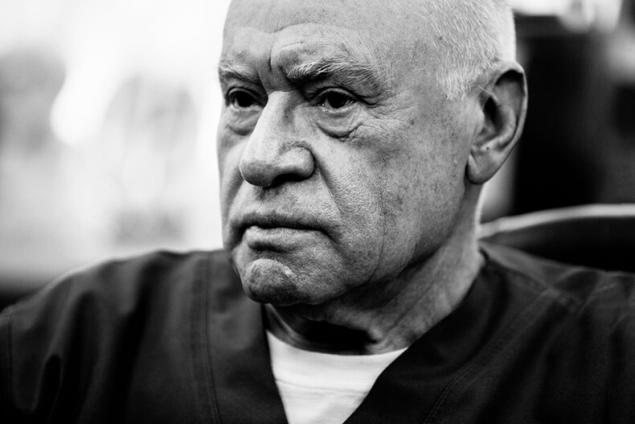 photo: Alexey Belkin
Doctor about a healthy way of life:
To say that it is possible simultaneously to make the nation healthy means to dissemble. It is impossible to make a perfectly healthy person who smokes for 40 years. You can only try to prolong his life. But to teach to live a meaningful generation which is not burdened by harmful habits, we can. And it is not so difficult.
Our experience shows that one man turned on the path of healthy life is actually not one person, it is 5-6 people, whom he will force to stop to smoke, drink, forced to open Windows... it is an unhealthy lifestyle — a lot of uneducated people. We have before the surgery, Yeltsin no one knew what coronary artery bypass grafting, and the number of the heart disease our country is in the list of leaders... we Have no habits to be interested in their health!
You know, where in Moscow people live the longest? In the Central district! When we found out — we had a shock: because there is the polluted air, noise, bustle, lots of stress... And we decided to find out the cause of such a paradox.
It turned out that in the Central district of Moscow there are more people with higher education — people who don't allow disrespectful and dismissive attitude. People with higher education elementary regularly brushes his teeth, takes a shower, adheres to a no the day, not getting drunk, generally not prickly...
Public figure of the nation's health:
When the Germans 35 years ago set itself the goal of improving the nation, this was created all conditions: a lot of treadmills in different institutions, in parks — track trails for Jogging, swimming pools, artificial lakes, etc. There is a mindset for a healthy lifestyle continues to this day!
3 years ago I was visiting a friend in Germany got up at 7am (luckily it was possible to sleep) and saw with my own eyes — like the Germans with the same smiling faces run in the mornings: fat, thin, young, old — all. So they begin each day. Maybe including why there is a lifetime more than we do.
We stopped running, stopped going... we Have no conditions! I live on Leninsky Prospekt, always loved to walk, walk... Go from Leninsky prospect to Gagarin square. There and back would take about an hour. And the best of sport can not imagine! Now try to pass on Leninsky Prospekt — there are cars in the 8 series, and secondly, smog, smoke, third — in our time it is physically unsafe.
And that is to make somewhere bike path, even think impossible!
When we held the competition on formation of healthy lifestyle on the presidential grant, we received 1,600 projects! Ideas our people are many and understanding that a healthy lifestyle is what we need right now is. But somehow, when it comes to the daily observance of simple rules, many are not able to resist the temptation to be lazy, to eat and drink, what got...
Ex-smoker about Smoking:
I quit Smoking when I already had 20 years experience of the smoker. And did it simultaneously.
And that led me to that pure coincidence. I was a young Professor who smoked like a chimney, and to me for counseling the patient. I talked to him, he thanked me and said, "Doctor, when I went to you went to the toilet, brushed my teeth, to me tobacco is not paslo... And you have here.... a pillar of smoke is!" I replied: "do Not take me to be me!"..
And to me this case is so etched in the consciousness that it was after I decided to quit Smoking. And now all my doctors say: how come you can smoke, knowing that this is the way to heart attack, hypertension, lung cancer, etc.?..
Learned about diet:
In September of last year, I stopped eating chocolate, which is consumed in large quantities came out of surgery, eat a dark chocolate bar and another 5-6 hours worked. It was a kind of doping.
But over time I realized that, probably for no good, and went on a diet of American astronauts, where there is no sugar, bread, salt. I lost 9 pounds and feel much more comfortable than before, the appetite I've still brutal! Though native to swear, but it seems to me that this food for me.
In the morning, usually I eat cheese, come from the operating — light yogurt or an egg (which the wife cooked and carefully put me in the portfolio). And house — for a full dinner.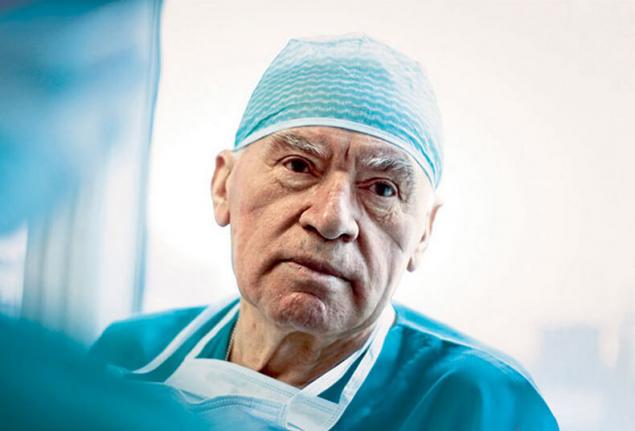 About me:
I'm on this light arrive in only one role: in the role of a heart surgeon. Sometimes it takes me up to 16 hours a day. Everything else stems from this: my scientific work, social activities... One day I just felt the need to say something to the world, because I think that much of it needs to be changed. Probably something global in this regard, I make one unlikely. But to participate in the process... why not?
I was lucky. Just when I started to come to such thoughts, a group of activists began to create a "League of health of the nation" (I there did not yet exist). They appealed to me, so I signed the address to the nation. And then the constituent Congress, and I unexpectedly for myself was elected President of this organization.
How it has evolved in the whole story. In the beginning it was assumed that the composition of the "League" will be a few people who will support her. But in the end no one, of course, to contain not. So at first it's all kept on enthusiasm. Nevertheless, gradually, we have ensured that she has gained some weight, influence. And now, I think together we will be able to gradually change the minds of people for whom "healthy lifestyle" — an empty phrase.
Optimistic about relax:
There are lots of ways to relax other than those harmful to health.
I knew the father of one of my collaborators, the famous mathematician: he lived to be 93 years old. It is almost to the death danced with his wife. And they received from it huge pleasure. I think this hobby has played a key role in the fact that he has lived such a long happy life.
If a person has no other Hobbies besides Smoking and drinking, that is worthless to him. And when they are, then the need in harmful ways to relax, you can. Here's a simple recipe for getting rid of bad habits: create healthy habits.  
Brené brown: Have the nerve to be HIMSELF and stop pretending!Jorge Bucay: 20 steps on the way to her
There are beautiful women, men, classics, sports, music... the whole world is filled with colors and content that you see differently when free from harmful addictions. These colors and content — and have the best incentive to start living right! published  
Source: pulsplus.ru/talking-about-it/leo-bokerija-o-sebe-vrednyh-privychkah-i-poleznyh-sposobah-rasslablatsa/