If you are a man, you can appreciate and envy. If you're a girl - to estimate their chances. Well, if you are Leonardo DiCaprio, you have no problems at all, except with the golden statuettes ...
DiCaprio seems to have met with all the items of the list, "the hottest girls in Hollywood." Supermodel, actress - Leo met with everyone. Leonardo - a real ladies' man - charming, interesting and a little mysterious. He - the dream of any girl. In his spare time, Leo likes to hang out on yachts, play basketball and, of course, to deal with the incredible beauties. Leo may be far out of shape, do whatever you want and still draw his magic magnetism luxury weak-willed women. Such as in this list.
& gt; 1. Gisele Bundchen
Prior to marry a football player Tom Brady, Gisele was in a relationship with Leo from 2000 to 2005, with varying success. Bundchen - Brazilian supermodel and last angel Victoria's Secret, which in 2014 was on the 89th place in the list of the most influential women in the world by Forbes. Many consider it the only remaining real supermodel. Now Gisele is the highest paid model in the world, and is also actively involved in charity work. After parting with Leo, she obviously feels fine.
2. Blake Lively

Although their relationship has never been officially confirmed, the company Leo prodigious Blake has repeatedly been seen in a variety of bars and clubs in 2011. Apparently, the novel quickly faded, however, as well as the careers of the Lively. After a promising start in the film "Jeans - mascot" of 2005, Blake's career went into decline, especially after a failed romance with Leo. However, it is not necessary to worry about it too much, now she is married to Ryan Reynolds - a rising star in Hollywood. Besides, maybe she will soon be able to be rehabilitated in a new untitled project is Woody Allen, who is preparing to release in 2016.

3. Miranda Kerr

DiCaprio was seen Miranda Kerr in 2013. What, in general, is not surprising, because Leo often falls for rising stars. Kerr is best known as one of the angels of Victoria's Secret, as well as the face of the brand H & M (replaced in this role, who do you think - Gisele Bundchen), model Reebok and Wonderbra. The Australian beauty is also a writer and owner of a cosmetics line KORA Organics. Men's Health magazine named Kerr, one of the "100 hottest women of all time," and the British edition of the magazine Esquire - «Sexiest Woman" in 2012.

4. Bar Refaeli

Leo and Bar Rafaeli converge and diverge for several years between 2006 and 2011. The relationship with Rafael - one of the most important for our hero, talking about them all and sundry, wondering whether the bar to become the very woman who will make Leo settle down. Bar Refaeli - one of the most sought-after models in the world, ranked in the list of "100 Sexiest Women" in 2013 by the magazine Maxim. Israeli-born beauty has worked with many well-known brands, including Chanel, Gap and True Religion, visited on the cover of Sports Illustrated magazine in 2009, and has been leading the show «The X-Factor» on Israeli television.

5. Naomi Campbell

It is said that DiCaprio and Naomi briefly dated in 1995. This novel can someone seem surprising, but it is worth remembering here that Naomi is no stranger to meet the rich and powerful men - among its gentlemen can also be found Mike Tyson, Robert De Niro and our compatriot Vladislav Doronin. (Not a bad spread, Naomi!) Campbell - one of the world's most famous supermodels, as well as an author, actress, singer and honorable newsmaker.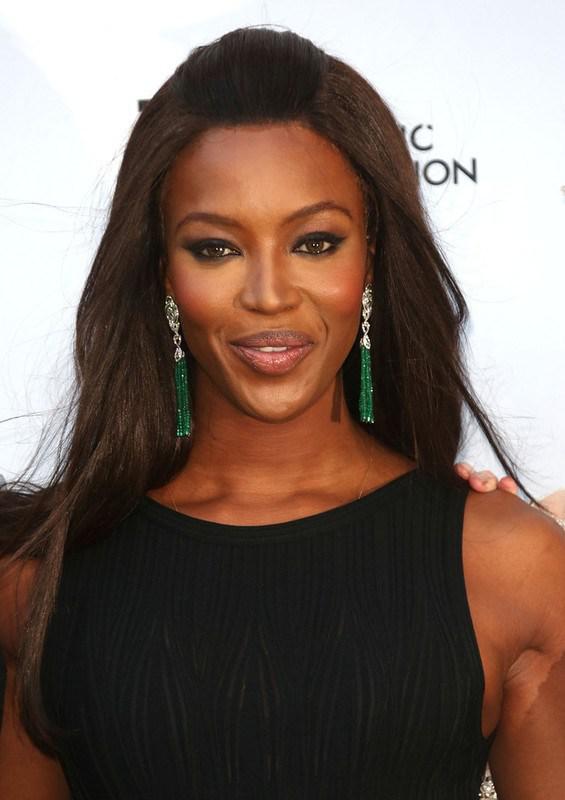 6. Helena Christensen

Helen and Leo was another short novel. Christensen - Danish model and beauty queen, worked with Victoria's Secret and has repeatedly appeared on the covers of Vogue, Elle and Harper's Bazaar. It is part of the so-called "magnificent seven" supermodels, along with the preceding paragraph of this list - Naomi. In addition to the modeling career, Helena actively supports numerous campaigns against breast cancer.

7. Eva Herzigova

According to the most supermodels, she had an affair with Leo length per month in 1998. Czech model and actress boasts not only this fact, but also an outstanding career, often working with the Sports Illustrated Swimsuit Edition, and Victoria's Secret. Again, no surprise - Leo steadily falls for the Angels Victoria's Secret. Herzigova also participated in advertising campaigns kupno Guess Jeans and Wonderbra, starred in the video Duran Duran and appeared in numerous films and short films.

8. Bijou Phillips

According to rumors, Bijou Phillips also briefly met with DiCaprio in the same in 1998. Rumors - just a rumor, but considering that the Bijou - winner of a number of already familiar talents such as model, actress and singer, it is quite possible that she got little attention Leo. Get some fame as a model, Phillips briefly switched to an acting career. Bijou - daughter of John Phillips of the once-famous band The Mama's and the Papa's now married to TV star Danny Masterson. They married in 2011 in an Irish castle, and yet both of them - Scientologists.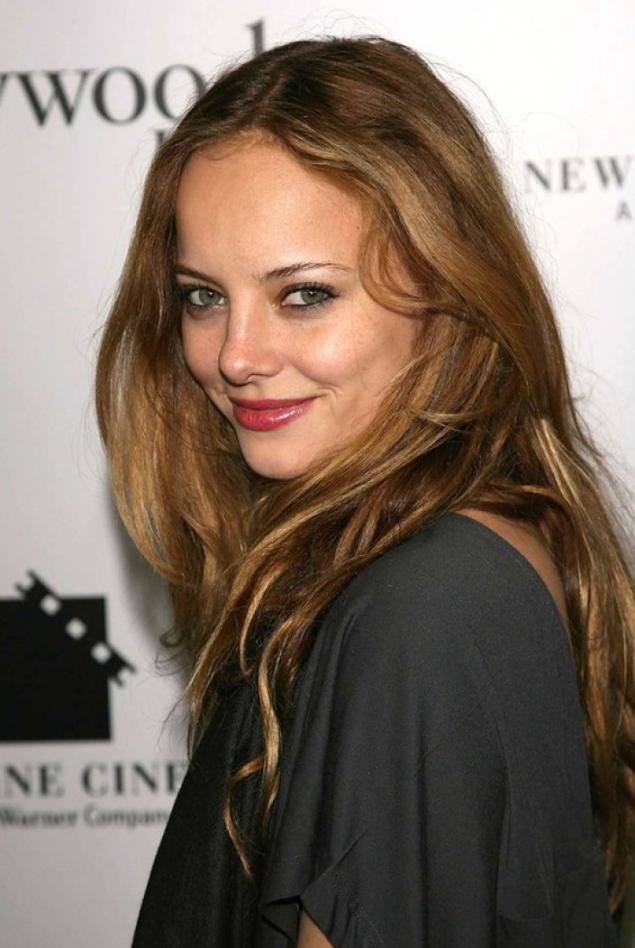 9. Rihanna

This year, Rihanna and DiCaprio were spotted together several times under different circumstances, which, of course, gave rise to rumors about their romance. Rihanna, a native of Barbados, got the first place Billboard charts with the first single of his «SOS» and turns of his career is not going to surrender, releasing one hit after the other, and has received numerous awards, including eight Grammys. If the rumors are true, and Leo and Ree Ree do occur, they may well become one of the hottest and most influential couples in Hollywood.

10. Toni Garrn

Garrn and Leo were together in the 2013 - 2014 year. Toni Garrn - luxury model with German roots, who burst onto the fashion Olympus in 2008, after the signing of an exclusive modeling contract with Calvin Klein. Garrn also worked on the shows of Dior, Chanel and Louis Vuitton. Parting with Leo, apparently, it was not too traumatic for her, as she walked in the footsteps of Gisele and is now dating footballer Chandler Parsons.

11. Erin Heatherton

According to media reports, DiCaprio and Heatherton were in a relationship in 2011 and 2012. Erin Heatherton - American model of Jewish descent who was born and raised in a suburb of Chicago. She is well known for his work with (surprise!) Victoria's Secret, as well as participate in shows such fashion houses as Marc Jacobs, Dolce & Gabbana and Zac Posen. In addition to the modeling career, she has also appeared in the TV series "The League" and the Adam Sandler comedy "Grown Ups 2».

12. Claire Danes

After a joint survey in "Romeo and Juliet" Baz Luhrmann, Claire Danes and DiCaprio had a little romance in real life. After the resounding success of "Romeo and Juliet," Danes pursue an acting career, recently again won fame for his role as a CIA officer with bipolar disorder Carrie Mathison in the super-popular TV series "Homeland". In 2013, the Danes won for this role, an Emmy Award, and most recently, in 2015 - was awarded a star on the Alley of Fame in Hollywood.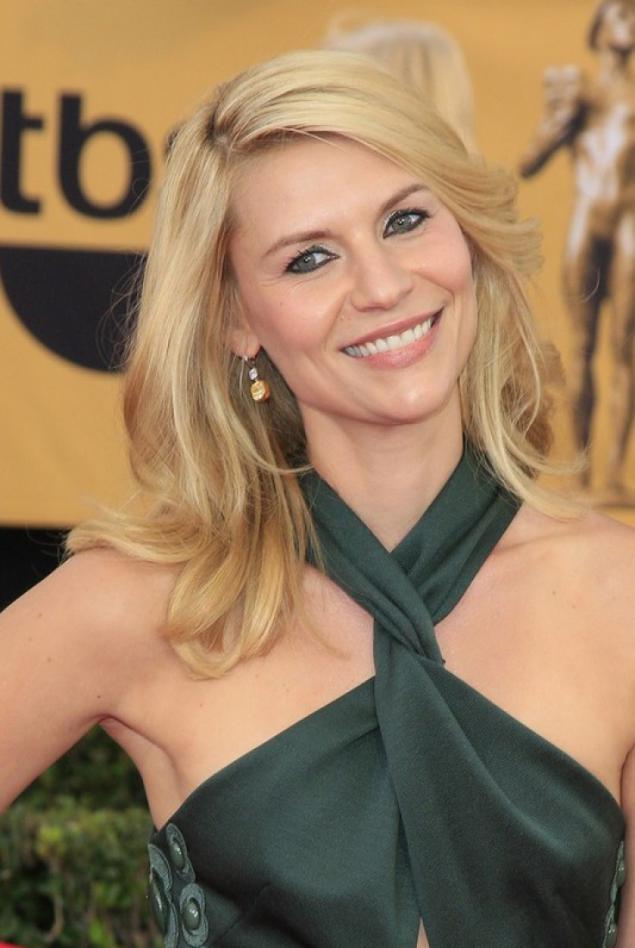 13. Bridget Hall

In 1994, at the beginning of his career, Leo was often spotted in the arms of a young and beautiful Bridget Hall. "Bridget - who?" - You ask, and rightly so. It is not known, in comparison with many queens in this list. But we guess that Leo found in this gorgeous blonde. Hall started modeling at age 10. At 17 she was already included in the list of Forbes as one of the highest paid models in the world. Bridget appeared on the covers of Elle, Vogue and Harper's Bazaar, and has been involved in advertising campaigns such giants as Guess Jeans and Pepsi Cola.

14. Trishel Cannatello

They say that in some point Leo met with the star of reality TV Trishel Cannatello. It is unlikely that you have ever heard about it, but it is not only participated in one of the first reality show The Real World: Las Vegas, but also posed nude for the magazine Playboy, has participated in the professional championship game of poker, and even win $ 20, 000, finishing third.

15. Kristen Zang

Zhang and DiCaprio met from 1995 to 1999. Although it seems in this period Leo with whom only met ... The 90th Zhang was a successful model and had a brief acting career. Suffice it made a successful debut in the movie «All My Friends Are Cowboys» 1998 and the popular sitcom "Dharma & Greg", then she has appeared in low-budget TV series only and movies. With men Kristen evolved a little bit better. According to rumors, she also met with Nicolas Cage and Michael Hutchence of INXS. But they, of course, is far from Leo ...