On Wednesday, November 24 in St. Petersburg ended International Tiger Forum, which was attended by heads of government of the 13 countries belonging to the habitat of the predator. In addition to the political fate of endangered animals appeared indifferent and representatives of culture and show business. The night before, in the framework of the forum there was a concert at the Mikhailovsky Theatre. Among the guests was Hollywood actor Leonardo DiCaprio, and led the concert - the American top model Naomi Campbell. The forum DiCaprio, who has been actively involved in the World Wildlife Fund Tiger Conservation, met with Russian Prime Minister Vladimir Putin.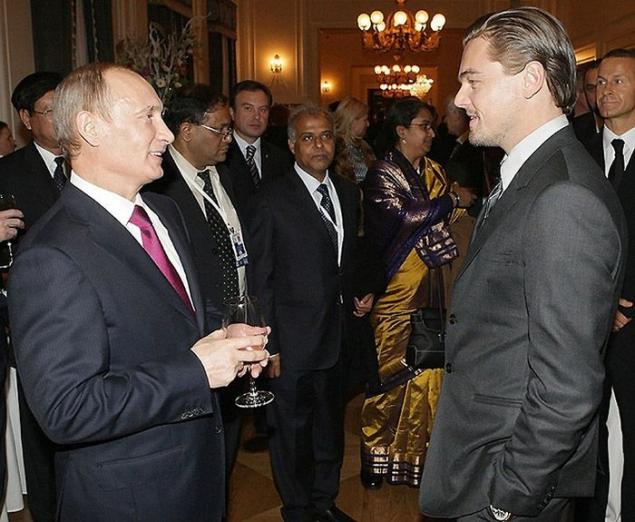 1. Leonardo DiCaprio, was able to get to St. Petersburg only at the third attempt: November 21, the actor flew to the scheduled flight from New York, and when the plane gained altitude, one of the engines caught fire. The second plane due to excessive fuel consumption could reach only up to Helsinki. In Helsinki, the plane refueled, and the actor was able to finally get to St. Petersburg.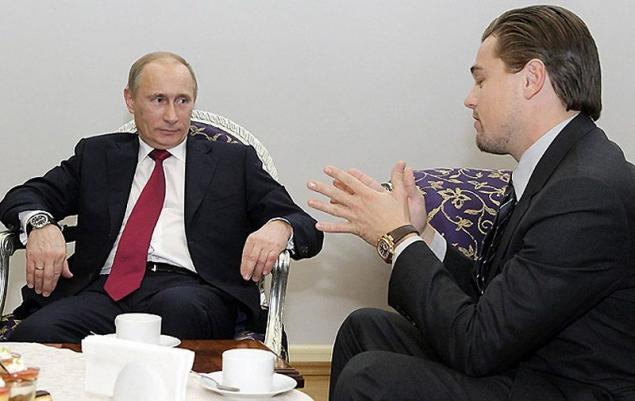 2. Leonardo DiCaprio, in spite of the incident in the air, landed on the "Tiger Forum" to donate one million dollars to save the tigers.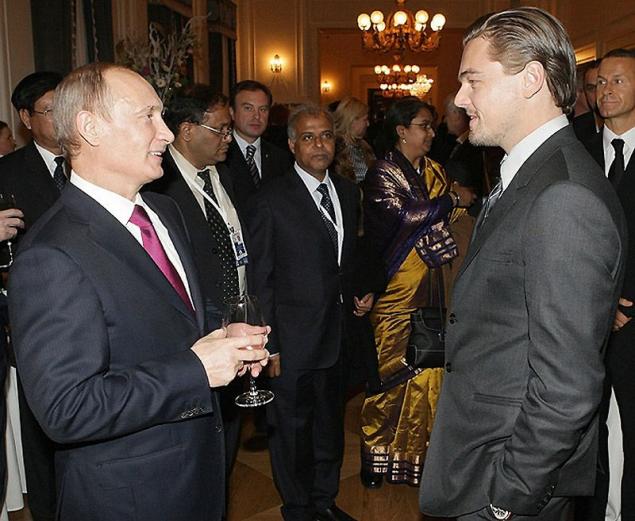 3. Leonardo DiCaprio has been actively involved in the World Wildlife Fund for tiger conservation and serves as a member of the Foundation Board.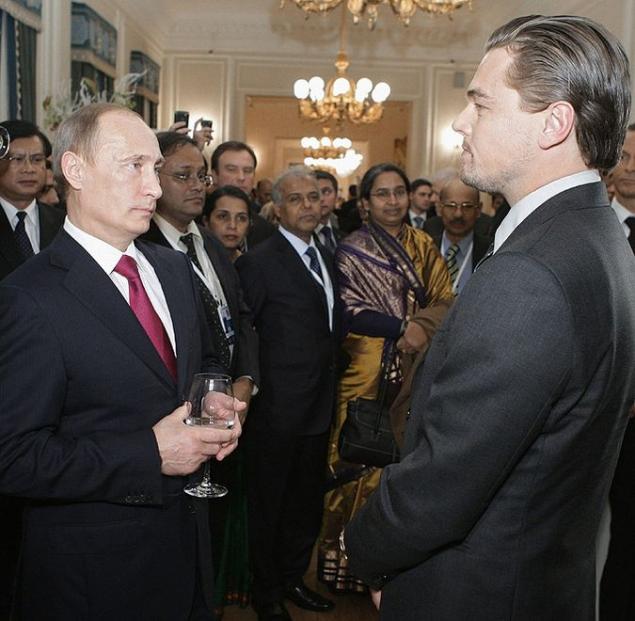 4. Putin discussed with DiCaprio rescue plan for the tigers.