Men — a category of customers that deserves special attention and approach. Elena Stoyanova said that can expect the man on reception at the beautician.
Elena Stoyanova
project Manager AESTHETIC MEDICINE
the candidate of medical Sciences
lecturer of the section "Injection methods", Department of dermatology kmapo
chief physician Sandler Studio
What percentage of customers are male, in Your experience?
The percentage of men in my practice today is equal to 30%, and it is high enough protsentv our Studio style. I would like to note that about half of these 30% gays. Another 40% of men over 45 years old and the remaining 10% are young people suffering from acne.
For the sake of what procedure they come for the first time and what agree then. What criteria guided?
Initially, each man comes with his solution to a disturbing problem: seborrheic dermatitis, acne or thinning hair. Only in the case of a successful solution to their "topical" concerns of male clients listen to other recommendations. Only with the trust of the client, you can start to offer that in the opinion of the beautician will be useful.
On what procedures You have never been able to persuade the representative of the stronger sex?
I have never and nowhere bow customers of both sexes — that's my principle. I just explain what to do in a given situation. Every client should consider the information received and only then make your choice.
Is it true that:
Man will not change masters. If they have a specialist had established some trust, he will remain faithful to this beautician?
Absolutely agree with this statement! To gain credibility the client of a male is very difficult, but when that line is crossed, You get not just the client, and a real supporter!
Man appreciates the professionalism and sterility services, with no need to mince words?
For me there is no difference in the service of men and women. Both sexes appreciate the professionalism, level of comfort, the result and the pricing.
Man ... never trust a hair removal master of the same sex?
I don't do hair removal. However, in our clinic do not have this problem by bringing a simple reason: this procedure is done only professional women.
A man prefers cosmetics for their gender?
When choosing cosmetic products, men usually follow the advice. For them it does not matter whether the cosmetic line special edition, released for men. The main criterion in the case of men — to the packaging indicated that the product will solve his problem.
Men are afraid of injections?
Indeed it is, but it's about including women. From my own experience I can say that working with men is easier: first, they have high expectations. They are so afraid of the procedure that after the end always happy. All subsequent procedures take place smoothly and at the appointed time.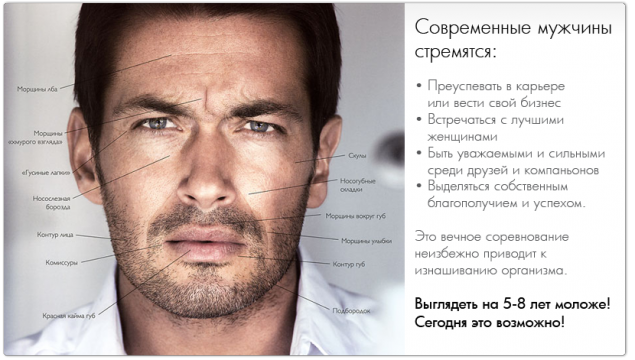 How do men become beauty?
I made this rating:
on the recommendation of friends or lovers
advertising in printed publications
on the advice of wife
advertising network
Is it true that the customer is male sometimes makes the beautician propositioned during service?
It all depends on the behaviour of the expert in the workplace. I think it's a matter of interests and ethics. Cosmetology is not to blame!
Would you agree to work in a beauty salon for men. Why?
I think, Yes. Men are naturally less demanding and easier to part with money on your outer fork and health, they are punctual and permanent value not only their own, but time beautician.
Source: estet-portal.com