"Once you do not tell my mom, dad chtoya love too, so ..." (at the reception)
At the reception: (a boy of 6 years, severe neurotic disorder)
 - With whom do you live
?  - With mum
.  - And Dad
?  - And we kicked
.  - How is
 - We got divorced him ... he humiliates us ... he is not a man ... we spoiled the best years ...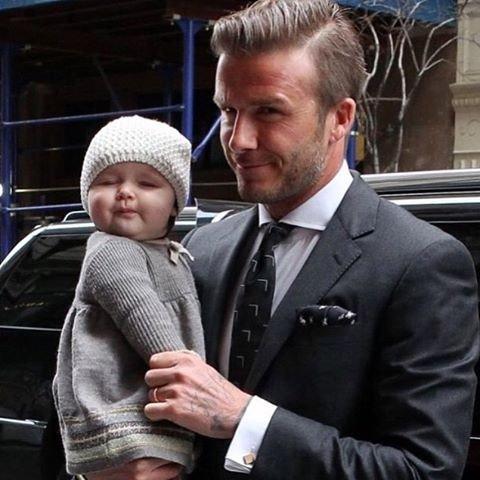 At the reception: (a teenager 14 years, severe migraine, syncope, wrongful conduct)
 - Why did not you painted my father, because you did one family
?  - It would be better it did not exist, this Pope ...
 - What do you mean
?  - He fuck his mother all his life, behaved like a pig ... now does not work ...
 - And personally for you dad refers
?  - Well, not for the twos scolds ...
 - ... All
 - And ... what of it ... I even myself earn my money on entertainment ...
?  - And what you earn
?  - Basket weave ...
 - And who taught
?  - My father ... he has taught me to do, I can catch more fish ... a car can drive on a tree ... a little ... here in the spring tarred boat, go fishing with his father
.  - How do you sit in the same boat with a man who would do better in the world was not
?  - ... Well, actually we have with him so that ... interesting relationship ... when the mother leaves us well ... that she does not get along with him, and I even with mother and father can, when not together ...
< br> At the reception: (a girl 6 years, problems with communication, not attentive, nightmares, stammering, chewing nails ...)
 - Why are you drawn only mother and brother, but where are you and Dad
?  - Well, we're in a different place, so my mother was in a good mood ...
 - And if you're all together
?  - That bad ...
 - How bad is
?  - ... ... (Crying girl)
After a while:
 - Only you do not tell my mother that I also love the pope, very ...
At the reception: (a teenager with severe neurotic disorders)
 - ... Your son really believes in the death of his father
?  - Yes! We specifically told it to him, ... and then God forbid him want to meet, then neobereshsya heredity ... but my grandmother about the only good father say, so as not to upset and wanted to become a good person.
At the reception: (a boy of 8 years, severe depression and some other diseases)
 - ... And what about Dad
?  - I do not know ...
I appeal to my mother:
 - You do not talk about the death of his father
?  - He knows we talked about it ... (Mother is crying), and he did not ask, and do not want to watch photos
. When she comes out of the office, I asked the boy:
 - ... You are interested to know about dad
? The boy comes to life for the first time and looks me in the eye.
 - Yes, but you can not ...
 - Why
 - Mom to cry again, do not
. During his work with children in my practice, I have dealt with the following facts:
Children love their parents equally strong, regardless of the behavior exhibited by them.
The child sees Mom and Dad as a whole and as an essential part of himself.
The attitude of the child to the father, and the father the child is always the mother of forms. (Woman mediates between father and child, is it translates the child: who his father was, what he is and how to treat it)
. The mother has an absolute power over the child, she does with it all he wants, consciously or unconsciously. Such a force given the nature of the woman to offspring could survive without further doubt. First, she is a mother world of the child, and later she brings a child into the world through you. The child learns through his mother, seeing the world through her eyes, it focuses on what is important for mothers. Consciously and unconsciously, my mother actively shapes the perception of the child. With the child's father also introduces Mama, she translates the degree of importance of the father. If mom does not trust her husband, the child will avoid his father.
At the reception:
 - My daughter 1year 7mesyatsev. She runs screaming from his father, and when he takes her in his arms - crying and breaks. And recently I began to speak to his father: "Go away, I do not love you. You're bad. "
 - And what you really feel for her husband
?  - I was very upset with him ... to tears
. The ratio of the father to the child, too, forms a mother. For example, if a woman does not respect the child's father, the man can refuse your child attention. Quite often repeated the same situation: a woman should only change the internal relation to the father of the child, it suddenly expresses a desire to see the child and participate in his upbringing. And that even in cases where the father to this child for years ignored.
If disturbed attention, memory, inadequate self-esteem, and behavior of the poor - in the child's soul is sorely lacking
father. The rejection of the father in the family often leads to intellectual and mental development of the child delay.
If disturbed communicative sphere, high anxiety, fears, and to adapt to the life of the child did not learn, and always feel like a stranger - so he can not find his mother in his heart
. Children cope better with the challenges of growing up, if they feel that mom and dad take them whole, as they have.
The child grows up healthy emotionally and physically when he is outside the range of problems their parents - each individually and / or as a couple. That is, he takes his children in the family system.
The child is always "holding the flag" for the rejected parent. Therefore, it will be connected with him by any means in his soul. For example, he may repeat the fate of heavy features, character, behavior, etc. Moreover, the more the mother does not take these features, the more they manifest in the child. But as soon as my mother genuinely allow the child to be like his father, to love him openly, the child will have a choice: to connect with his father through the heavy or love him directly -
heart. Child devoted mom and dad equally strong, it is associated with love. But when the relationship in a pair become severe, the child the force of his devotion and love deeply involved in something heavy, it hurts parents. He takes on so much that is really much easier distress of one or both parents at once. For example, a child may become mentally equal to their parents: a friend, a partner. And even a therapist. Or go even higher, replacing them psychologically their parents. This burden is unbearable for any physical or mental health of the child. After all, in the end, he was left without his support -. Without parents
When my mother does not love does not trust, does not respect or simply upset with the child's father, looking at the child, and seeing it as many manifestations of his father, consciously or unconsciously gives the child understand that his "men of the" bad. She seems to be saying: "I do not like. You're not my child, if you like your father. " And for the love of the mother, or rather because of a deep desire to survive in the family system, a child still refuses from his father, and therefore from a male.
For such a refusal child pays too high a price. The soul of this betrayal he himself never forgive. And be sure to punish myself for it broken by fate, poor health, luck in life. After all, to live with this guilt is unbearable, even if it not always is realized. But this is the price of his survival.
To feel about what is going on in the child's mind, try closing your eyes and imagine the two closest people to you, for which you can not hesitate to give their lives. Now, all three of you, tightly holding hands, were in the mountains. But the mountain, where you stood, suddenly collapsed. And it turned out that you are miraculously held out on a rock, and two of your most expensive man hanging over a precipice, holding your hands. Force ends and you realize that the two do not pull out. Save can only be someone one. Whom do you choose? At this point, mothers tend to say: "No, it is better to die all together. It's horrible! "Indeed, it would have been easier, but the living conditions are such that the child has to make an impossible choice. And he does it. Most often in the direction of her mother. "Imagine that you're still one person released and pulled out another.
What do you feel towards those whom you could not save?
-huge, Sizzling guilt.
 - And besides, for whom you did
?  - Hatred "
. But nature is wise - the theme of anger at his mother as a child tabulated tough. This is justified, because the mother not only gives life, she and her more support. After the refusal of the Pope, Mother is the only person who can support life. Therefore, expressing your anger, you can cut down the branch on which you sit. And then that anger turns on itself (autoaggression). "It's bad, I managed, I betrayed my father, I did not do enough to ... and I alone. Mom not to blame - it is a weak woman. " And then start with behavior problems, mental and physical health.
Men are much more than a resemblance to his father. The principle of the male - it's the law. Spirituality. Honor and dignity. sense of proportion (inner sense of relevance and timeliness). Social self-actualization (like work, good material income, career) is only possible if the human soul has a positive image of the father.
Whatever it may be the wonderful mother, but the father may trigger the adult in the child. (Even if the father himself was unable to build a relationship with his own father. To initiate the process, it does not matter). You probably have met adults who are infantile and helpless as children? Begin at the same time a lot of cases, they have a lot of projects, but none of them did not follow through. Or those who are afraid to start a business, to be active in the social self-realization. Or those who can not say "no." Or do not keep the word, they are difficult to count or anything. Or those who constantly lie. Or those who are afraid to have their own point of view, agree with much against his will, "caving in" under the circumstances. Or on the contrary, those who behave provocatively, at war with the world around them, in opposition to others, doing much to spite, or even behave unlawfully. Or those who are living in society is given with great difficulty, "at an exorbitant price", etc. - All these are the people who have not had access to his father
. Just next to the father of a young child first learns the border. Proper boundaries and those of other people. Facets of the permissible and not permissible. Their capabilities and skills. Next to the father of the child she feels, how the law works. His power. (With Mom relations are based on a different principle: Without Borders - a full merger). As an example, we can recall the behavior of Europeans (in Europe pronounced masculine principles) and Russian (in Russian pronounced feminine principles), when they are together in the same territory. The Europeans, on a small area would not be in space, intuitively placed in such a way that no one interferes, nobody does not violate any boundaries, and even if it is a crowded space, it still remains a place for each of their interests. If there are Russian, they are all filled. For anyone no place nearby. His behavior ruining someone else's space, because they do not have their own borders. It begins chaos. And this is exactly what is feminine and not masculine.
It is in man's stream formed dignity, honor, will, determination, responsibility - all time high valued human qualities
. In other words, children whose mother did not allow his father to the flow (consciously or unconsciously) will not be able to easily and naturally evoke a balanced, adult, responsible, logical, purposeful man - now have to make huge efforts. Because psychologically they were boys and girls, and do not become men and women.
Now for my mother's decision: to protect the child from the father, a man all his life will pay an incredibly high price. As if he had lost the blessing on life.
"If the wife respects her husband, and the husband respects his wife, children also feel self-respect. Who rejects the husband (or wife), who rejects him (or her) in children. Children take it as a personal rejection "- Bert Hellinger
. Father plays different but important roles to his son and daughter. For the boy's father - is its identity on the floor (ie, feeling like a man not only physically, but also psychologically). Father - is the home for his son, his "flock"
. A boy is born from the beginning of another floor person. All contact with the boy than in the mother - in fact nothing other than himself. The woman is experiencing the same feeling. So great when mother can bestow upon his son's love, filling the female thread initiating feminine principle, lovingly releasing his home - his father. (By the way, only in this case the son can respect his mother and be truly grateful to her). From birth and up to about three years old boy is in the mother's influence. Those. He saturate women: sensitivity and tenderness. The ability to close, trusting and lasting emotional relationships. It is with the mother the child learns empathy (empathy in the state of mind of another person). In dealing with it awakens interest in other people. Actively initiated the development of the emotional sphere, as well as intuition and creativity - they are also in the women's area. If the mother was discovered in his love for the child, then later as an adult, a man will be a caring husband, tender lover and a loving father.
Normally, after about three years old, my mother lets her son to his father. It is important to emphasize that it releases egonavsegda. Lets go, then, allows the boy to saturate the masculine and be a man. And this process is not as important a father is alive or dead, maybe he has another family, and it is far, or has plight.
It also happens that the biological father is not and can not be close to the child. Then there is the value that a mother feels in the soul of the father of the child. If a woman can not agree with any of his fate, nor to him as a good father to her baby, the baby receives a lifetime ban on men. And even the right environment in which he moves, he will not be able to compensate for this loss. He may engage in male sports, the second husband of my mother can be a wonderful man and a courageous man, perhaps even a grandfather, or uncle, ready to communicate with the child, but still it remains on the surface, as a form of behavior. In the shower the child would never dare to violate the prohibition of the parent. But if a woman is all still manage to take the father of the child in your heart, the child will feel subconsciously that man is good. The very mother gave her blessing. Now meeting in the life of men: grandfather, friends, teachers, or my mother's new husband, the child will be able to imbue them through a male thread. That he would take from his father.
The only thing that matters is what kind of image in the soul of the mother about the father of the child. Allow the child to the father's mother can flow only on condition that it respects the soul of the child's father, or at least good to him. If it does not, it is useless to talk to her husband: "Go and play with your child. Go for a walk together, "etc., the father of these words are not heard, as well as the child. Impact is just what made the soul. Bless whether the father and mother of the child in the mutual love for each other? Did my mother's heart is filled with warmth when she sees the child like his father? If the father is acknowledged, it is now the baby will begin to be filled with an active male. Now the development of male pattern goes with all the male characteristics, habits, preferences and nuances. Those. Now the boy strongly begin to differ from the mother's female and more and more will be like Dad's male. So men grow up with a strong male.
With daughters, this process is somewhat different. The girl, too, up to about three years now with my mother, saturating female. In the area of ​​three - four years, it goes under the influence of his father and in the field of its influence until about six - seven years. At this time, actively initiated by the male: the will, determination, logic, creative thinking, memory, attention, diligence, responsibility, etc. And most importantly, during this period it laid the understanding that the girl is different from the Pope on the floor. What she looks like her mother, and soon she will be as beautiful a woman as a mother. It was during this period of her daughter love their fathers. Activity showed signs of attention and sympathy for the Pope. Well, if the mother is a support, and the Pope will be able to show her daughter that she was beautiful and that he loves her. In the future, this is the experience with the most important man in your life will allow her to feel attractive woman. Daughters are not made in due time to the father, psychologically and girls remain, despite the fact that long ago became adults. But after some time the Pope is very important to let the daughter back to her mother - as a woman and mother - to accept it. Это происходит когда девочка начинает чувствовать, что папа любит маму чуть больше чем её, и что как женщина мама нравится и подходит папе больше. Это горькое расставание с самым лучшим мужчиной, но невероятно целительное. Теперь у девочки инициированы принципы мужского, значит она многого сможет добиться в жизни. Но самое главное, у неё есть счастливый опыт быть принимаемой и любимой мужчиной. Вернувшись к маме, она теперь всю жизнь будет наполнятся женским. Эта сила даст ей возможность найти хорошего партнёра и создать семью, родить и воспитать здоровых детей.
Обычно после подобного открытия мамы чувствуют себя растерянными и полными противоречий. Все они задают примерно одни и те же вопросы:
"Как же быть, если отца своего ребенка я не только не люблю, я его просто ненавижу?! Его даже уважать не за что — опустившийся человек! Я что, ребенку врать буду, что его отец хороший человек? Да я ребенку только и говорю: "Посмотри на своего отца…. Умоляю, только не будь как он!" Или: "Когда я вижу, что моя дочь хмурит брови, как ее отец, я хочу убить их обоих!".
Если смотреть на это так, то появятся злость и отчаяние. Но сейчас речь идет о ребенке, а не о парных отношениях женщины. А для ребёнка оба родителя равно значимые и одинаково любимые. Женщина очень часто смешивает свои парные отношения с родительскими. Для ребёнка это невыносимо. Женщина как бы говорит своему малышу: "Он плохой партнёр для меня, значит он плохой отец для тебя". Это разные вещи. Ребёнок не должен быть включён в особенности отношений пары. Образно говоря, дверь в родительскую спальню должна остаться для него закрытой навсегда. А вот как родители, эти два человека остаются в его полном распоряжении. Those. мужчина как партнёр и как отец ребёнка это два разных человека. Ребёнок ничего не знает об отце как о партнёре. А женщина не знает его как отца. Поэтому для женщины он только партнёр, а для ребёнка только отец. Мать, которая не может принять отца своего ребёнка, не может полностью принять и ребёнка. Поэтому она не может любить его безусловной любовью. А в этом случае ребёнок теряет доступ к обоим родителям. Теперь отношения с мамой внутренне, душевно будут тяжелы. Ребёнок либо будет подстраиваться и угождать матери, при этом частенько болея (так "пережигается" агрессия на мать), либо ребёнок активно будет протестовать. Но ни в первом, ни во втором случае открытой любви между матерью и ребёнком не будет.
Кстати, люди, которые не любят себя, считают себя некрасивыми, не принимают свою индивидуальность, а так же те, кто склонны к чрезмерному самоосуждению и осуждению всех и вся, это те бывшие дети, мать которых осуждала и отвергала в них их отца. Теперь отношения с самим собой и жизнью строятся по усвоенному в детстве принципу.
Но если женщине все-таки хватит мужества и любви к ребёнку, чтобы не вываливать тяжесть парных отношений на своё чадо, отделить в своей душе парные отношения от родительских, то у ребёнка наступит огромное душевное и физическое облегчение. (Многие дети перестают болеть после проделанной душевной работы их матерью). Тогда, не смотря на то, что родители разошлись, или не ладят, у ребёнка хватит в дальнейшем сил, чтобы жить и продолжать жизнь.
Наши предки знали такую закономерность, что если женщина умеет уважать своего мужа, своих и его родителей, то дети в таких семьях не болеют, а их судьбы складываются удачно.
Практика работы с детьми, подростками и взрослыми людьми показала, что самая сильная человеческая боль, имеющая долговременные последствия, это боль от потери родителей в свое душе. Кстати, именно эта потеря является, зачастую, причиной депрессии.
Поэтому для облегчения жизни ребенка и его полного выздоровления важно не столько само физическое присутствие родителей в повседневной жизни ребенка, сколько доброе и уважительное отношение к ним в его собственной душе. Словно родители никогда не покидали ребенка, а стоят за его спиной. Стоят, как ангелы — хранители. И так с первого и до последнего дня жизни. Неслучайно, что из десяти заповедей объяснением и мотивировкой сопровождается только пятая: "Чти отца и матерь твою, чтобы ты жил на земле долго и счастливо". Именно это знание позволяет выжить человечеству, оставаясь духовно и физически здоровым.
Ведь только тогда, когда сердце наполнено почтением и благодарностью своим родителям, хотя бы за бесценный дар жизни, можно смело идти вперёд.
Хочется рассказать об одном случае, ярко иллюстрирующем выше сказанное. Ко мне обратились мама и бабушка одного семилетнего мальчика. У ребенка было очень тяжелое состояние: кроме невероятной неуправляемой агрессии, истерик, постоянной тревоги, проблем в школе, ночных кошмаров, страхов, были еще сильнейшие головные боли и мучительное ощущение мурашек по всему телу. Мама с папой у этого мальчика развелись очень давно. Ребенок помнил отца больше по фотографиям. Всю свою сознательную жизнь он жил с мамой и бабашкой. Ребенок был полной копией своего отца. Как внешне, так и в характере все чаще обнаруживалось сходство. Единственное, что слышал мальчик о своем отце, это то, что его родитель — невероятное чудовище (мама с бабушкой не скупились на эпитеты), и еще то, что он к их большому горю как раз на это чудовище очень похож. И теперь перед ребенком ставилась задача перебороть "злые" качества и стать хорошим человеком. А на приеме передо мной сидел совершенно замечательный ребенок, к тому же с большими творческими способностями, но рассуждал он о жизни так, как будто ему лет семьдесят, не меньше. Мы взялись за работу все вместе: мама, бабушка, мальчик и я. Первое, что сделали женщины, это решительно изменили политику семьи.
Мама начала рассказывать сыну о том, какими хорошими качествами обладает его отец. О том хорошем, что было у них в отношениях. О том, что ей нравится, что сын похож на своего отца. Что он может быть абсолютно таким же, как папа. Самое главное, что сын не несет ответственности за их партнерские отношения. И не зависимо от того, что они разведены как пара — как родители они останутся для него навсегда вместе. А сын может любить папу ничуть не меньше, чем маму. Некоторое время спустя мальчик написал папе письмо. У сына появилась папина фотография на письменном столе, а другую, маленькую, он стал носить с собой в школу. Потом в семье появились дополнительные праздники: день рождение папы; день, когда папа сделал маме предложение; когда папа выиграл матч. А самое главное, теперь, когда мама смотрела на сына, она с гордостью произносила: "Как же ты похож на своего отца!" Когда состоялась наша очередная встреча, мама поделилась, что врать вообще не пришлось — бывший муж действительно многогранная личность. А вот с сыном стали происходить просто фантастические изменения: сначала пропала агрессия, потом — страхи, боли; появились успехи в школе, исчезли злополучные мурашки, ребенок стал управляемым. И снова вернулся к жизни. "Я не могу в это поверить, неужели отец играет такую роль?!".
Да, каждый из нас – продолжение и итог слияния двух потоков жизни: материнского (и ее рода) и отцовского (и его рода). Соглашаясь с этим в ребенке, принимая его судьбу такой, какая она ему дана, — мы даем ему шанс расти. Это и есть родительское благословение на Жизнь.
Автор: Луковникова М.В.