When shivery cold and causesa fine rain, the wind, tearing the yellowed leaves with shaking branches and indifferent before the darkening sky — I want warmth, tenderness and comfort. You want to wrap in a blanket, sitting in a chair, warming slightly frozen fingers with a Cup of hot soup, to feel his velvety heat brings the inevitable long autumn nights and to remember the delicate paint fleeting summer dawn, painted with light strokes of the sun.
Well, persuaded to cook soup puree? Then take the leeks, potatoes, and go to cook!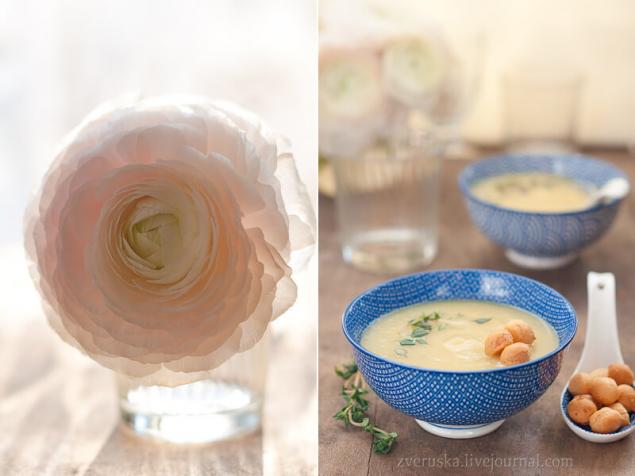 Potato soup with leeks
For 4-6 servings
3 big stalk of leeks (white part only)
1 kg starchy potatoes
2 cloves of garlic
2 tbsp. butter
1 tbsp olive oil
1 liter of chicken broth
Tabasco sauce
salt, pepper
thyme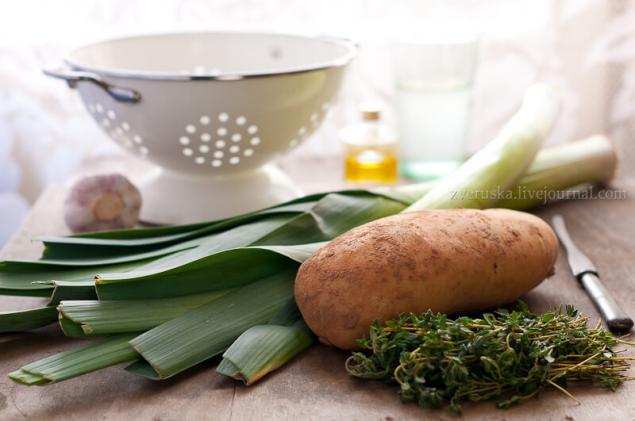 Of leeks cut off the green part and white cut lengthwise and rinse thoroughly. Cut the white part across the half-rings. In a frying pan over medium heat, melt the butter, add the olive oil and leeks, a sprig of thyme and two peeled garlic cloves and cook for 10 minutes, stirring and not letting the onions brown. Thyme remove.
In a pot of boiling broth to put stewed leeks, add the peeled and chopped potatoes, season with salt and pepper and cook over low heat for 20 minutes. Remove the soup from heat and blend with a blender, add ¼ tsp Tabasco (or more, guided by taste), it needs more salt and return to a low heat. Bring to boil and remove from heat. When serving, garnish with fresh thyme leaves.published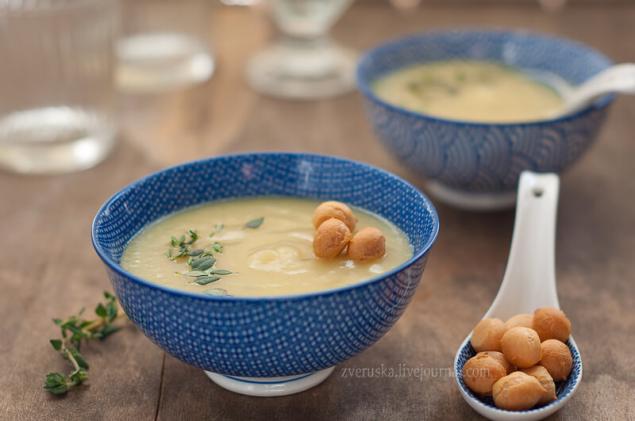 P. S. And remember, only by changing their consumption — together we change the world! ©
Join us in Facebook , Vkontakte, Odnoklassniki    
Source: zveruska.livejournal.com/124205.html