Well, since nothing new this fall should not wait, will discuss the creation of a make-up a la 60, with some amendments to the pop art. That is, the very image of the '60s, but the colors that are used at the same time directly send us back to Andy Warhol and his art to the caller.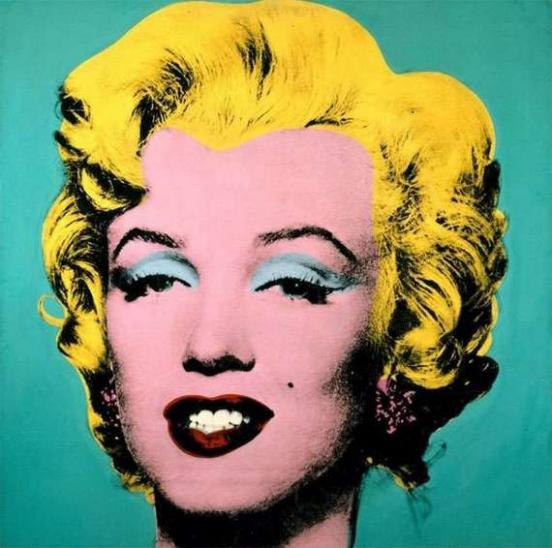 The trend is very clear, most recently in such a manner as appears to us very Beyonce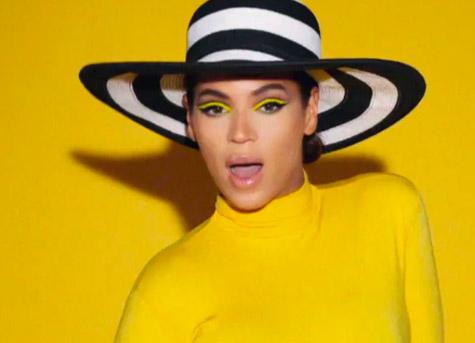 But, actually, the image that we try to reproduce: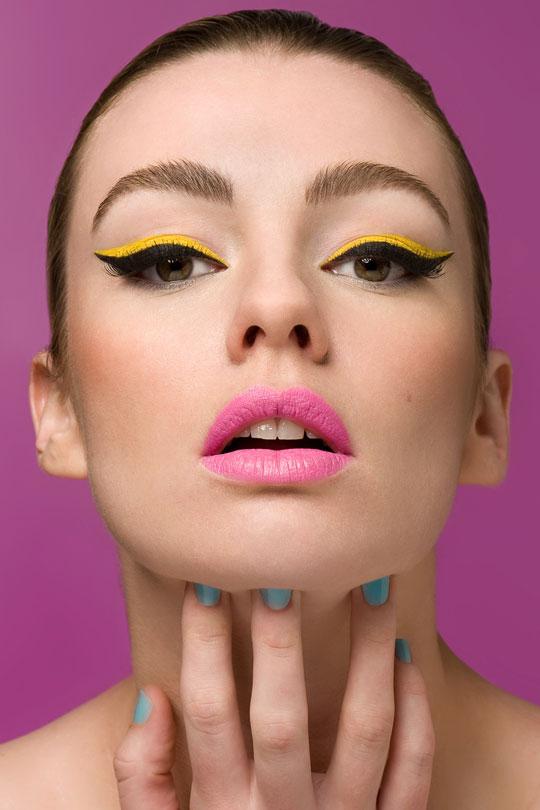 Step One. Put on the most protruding part of the cheekbones are very delicate blush pink shade and blend them with a brush (you can pre-apply on face tone, though, with good skin is not required). Since then the main focus is the makeup on the eyes, it is neutral and natural colors of blush, the better. However, blush should be combined later with a pink shade of lipstick. Oh, how we women live, given the many factors completely unnecessary.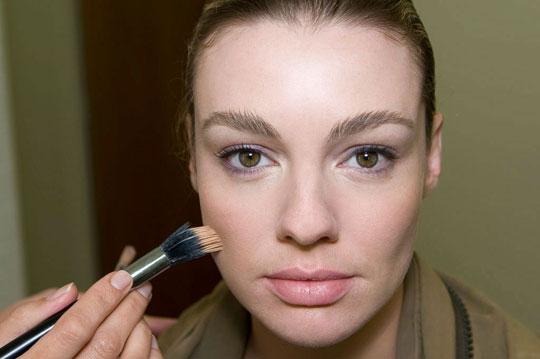 Step Two. Apply a little concealer on the outer corners of eyes to lay smoother eyeliner. How should it blend well. In concealer should be very light and homogeneous structure, heavy and thick creams can have the opposite effect.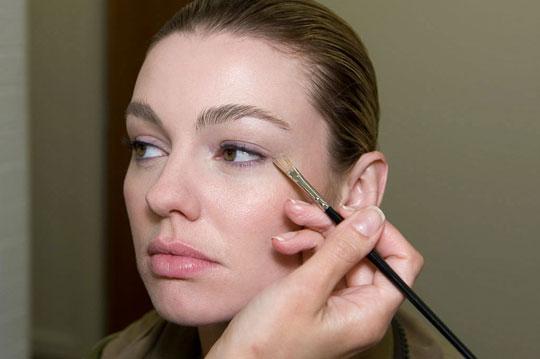 Step Three. Apply liquid liner so as to obtain 60. Do not be afraid to display the arrow for an eye and keep it up - just that the desired effect is achieved. It should be noted that not all the girls a form of eye, some arrows simply do not go. In addition, apply liquid eyeliner perfectly straight - is an art in itself. I can say that I prefer to start from the inner corner of the right eye, left eye, but I'm starting to paint with the outer corner, focusing on the final result, in order to achieve symmetry. Then all their secrets.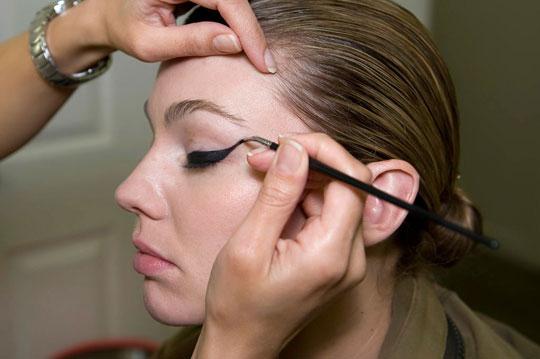 The arrow itself should be thick enough that again is only possible if a certain form eyes. For example, if the upper eyelid narrow, then wide strip may not look very good, but here's the secret that is applied on top another tone.
Step Four. In order to create a bright line above the line eyeliner need liquid gel - eyeliner saturated color. It is best to use professional cosmetics such as MAC or INGLOT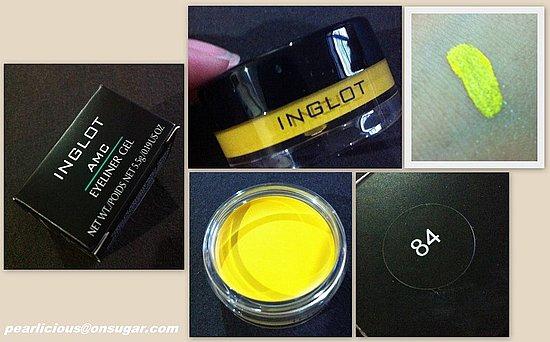 Apply a line should be very careful, it is, by the way, it is possible to correct irregularities black eyeliner. Bright line goes to the end of the arrow, gradually narrowing. On centuries it a bit thicker. Then, on the top of the century applied gentle light shadows to give the effect of open eye. Eyelashes should be covered with ink (can be quite thick).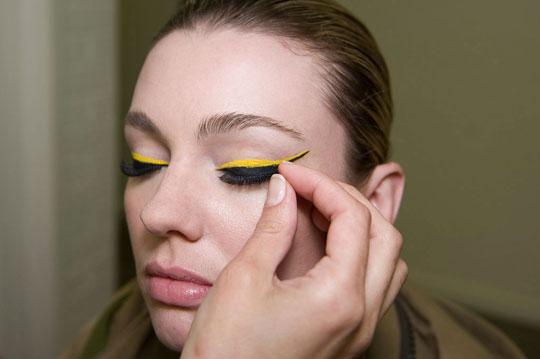 Lips paint pink tinge. If necessary, you can tint shadows eyebrows to give them expression (but not very thick, the focus in this case on the eyebrows). In principle, ready. To work in this way, of course you will not go, but the club - easily. From myself I would recommend not to pick up dress completely in the style of the '60s, too much work, in this case it is something like this: