Charming Brazilian supermodel Adriana Lima has repeatedly called the most beautiful woman in the world, because of its bright and attractive facial features, as well as astounding figure is very difficult not to notice. According to the Forbes ranking of 30-year-old Adriana is located on the fourth line in the ranking the highest paid models in the world, even after she gave birth to her first daughter, Valentina, and married. I always thought that only the personal life interfere with models, but as it turned out it was not. Brazilian model with an almost ideal parameters (86x58x90), which has African, Indian and Swiss origin, debunked all the myths that after birth is very difficult to recover. Lima returned to previous form fairly quickly, but I think that with the birth of her daughter, she still has somewhat changed in appearance, and not for the better. I note one interesting detail - Adrian is at the peak of his career, met the American singer Lenny Kravitz. I did not know, and for me it was very unexpected.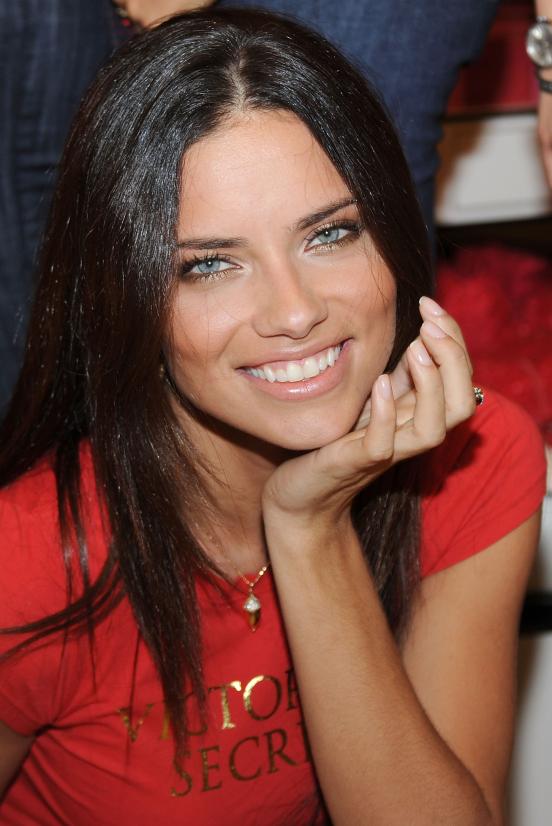 But today we will talk not about the novels of Adriana Lima, which claims that 27 years was innocent and pure, but of its external data. Adriana and her face make-up in your court.
1. Still, the beauty - a terrible force. I would not say that the facial features at Lima's correct, but it is fairly interesting face. I would say more precisely - expressive. Makeup podchёrknul all the advantages of Adriana - chic gray-green eyes, sensual lips and cheekbones.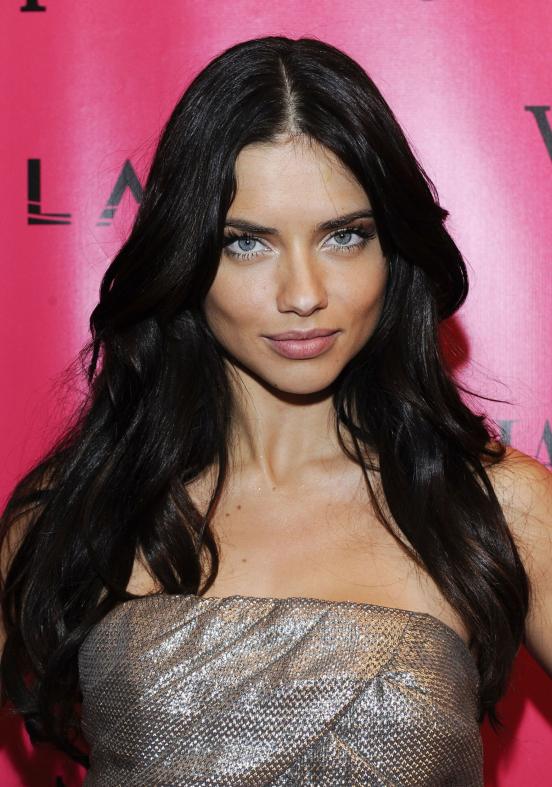 2. Lima pick hair I do not like, because it quite chubby face. And the make-up is also not "APB", he made eye Adriana small and narrow, and too plump lips (for such tiny eyes).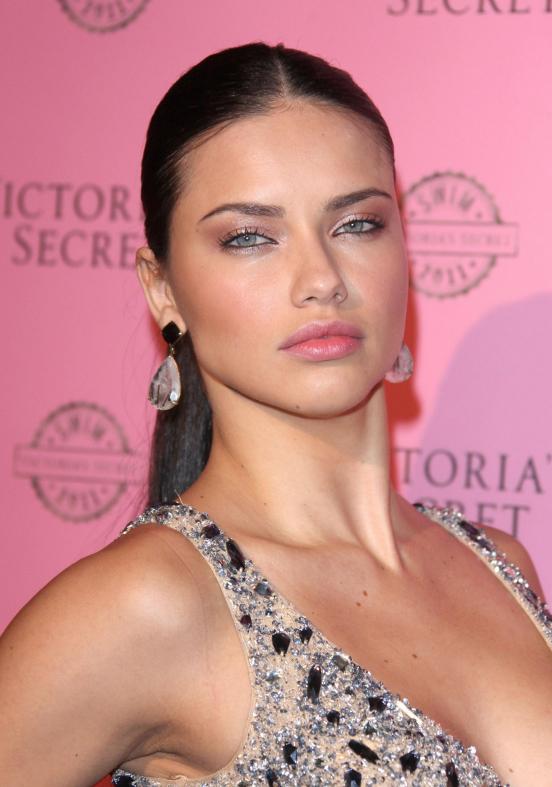 3. Someone black ages, but Adriana Lima is not exactly true. She is very good with dark hair and make-up to make her downright vamp.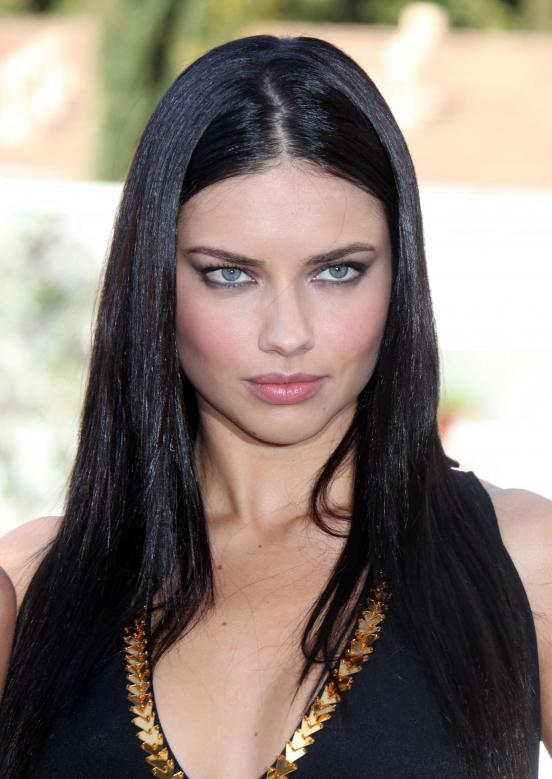 4. "Laytovy" image. I really like it when a girl with a really good external data using a minimum of makeup, because the skin is not damaged, and the fair sex look fresh and beautiful. Apparently, Adrian really loving and caring mom, just look how kulonchik on her neck ... Pendant with the name "Valentine" and the icon is always accompanied by Adrian since she had a daughter.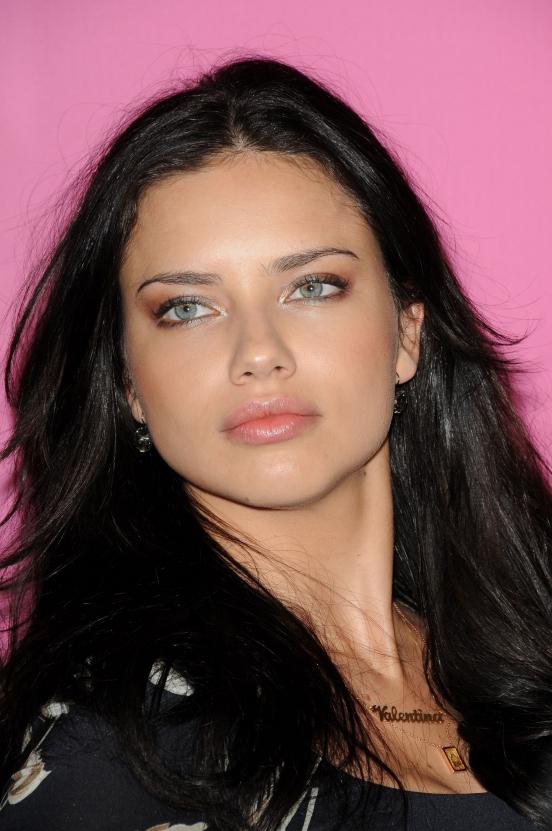 5. Incredibly beautiful hair! Make-up and image as a whole echoes the option number 1. I do like make-up, although there is not even in it, and drew the attention of laying Adriana. Please note that kulonchik and the icon is still on the chest of Lima.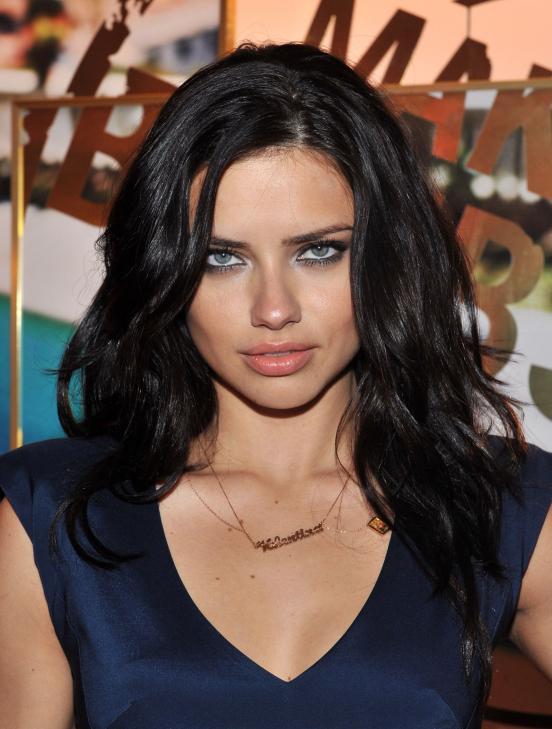 6. The image of Cleopatra is not particularly succeeded Hadrian. Basically, I think the whole thing in make-up. We had to make a make a little brighter and more contrast.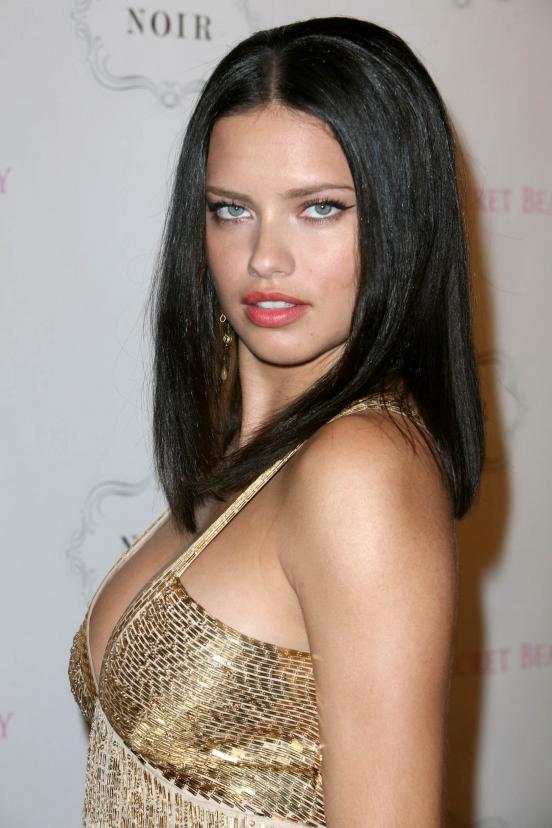 7. Hmm ... well, ukladochka. Hair are very unfortunate, and the make-up is not far behind. It seemed to me that this picture feminine Adrian little butch.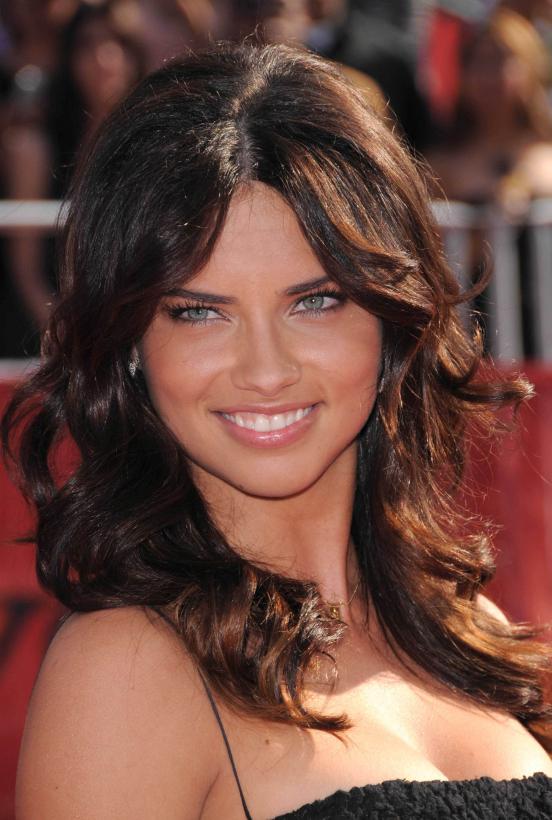 8. What cilia cool! Otherwise, everything familiar for shows «VS» - sweet sweet make-up and pink everywhere.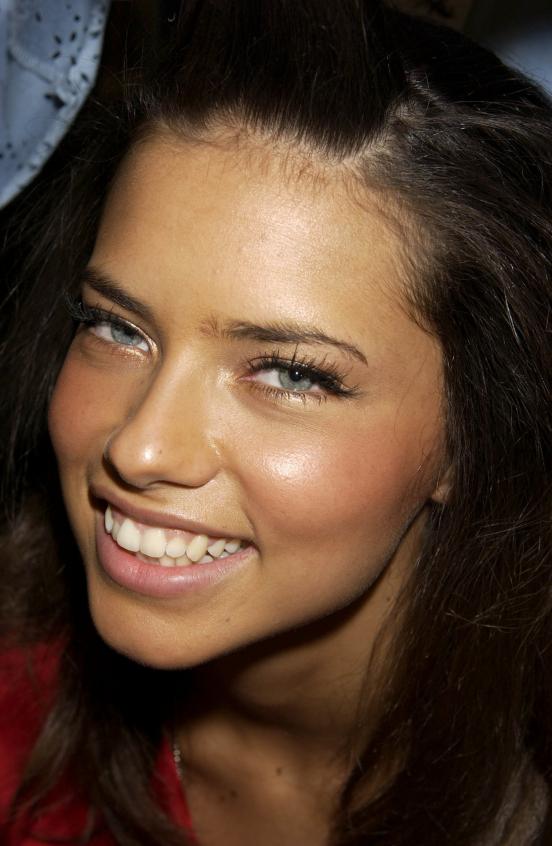 9. once again admire the hair of Adriana - to what they are good! Even Adrian do not "cling" I like her hair. Eye makeup in the photo below is very unfortunate.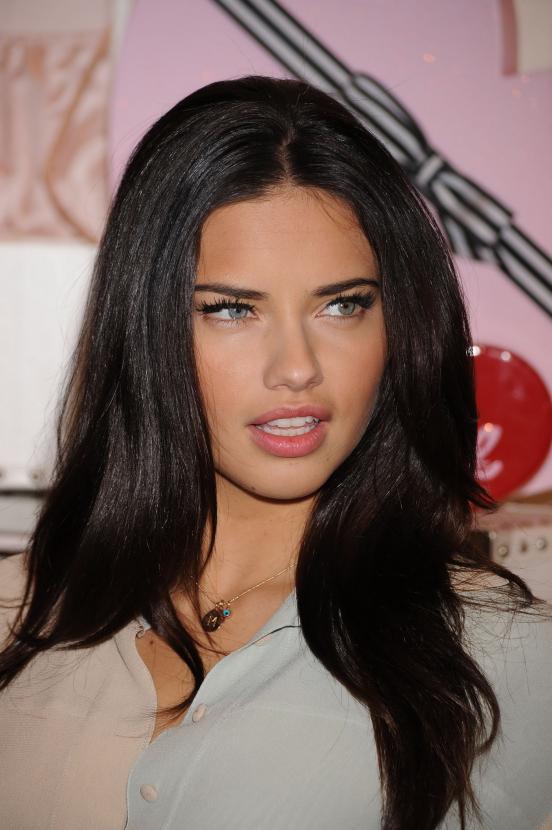 10. In general, make more than strange, as if to put it very Adriana, not a professional makeup artist. But I will note one thing - red ideal for this Brazilian. I would like to see more often "union" Adriana and red lipstick.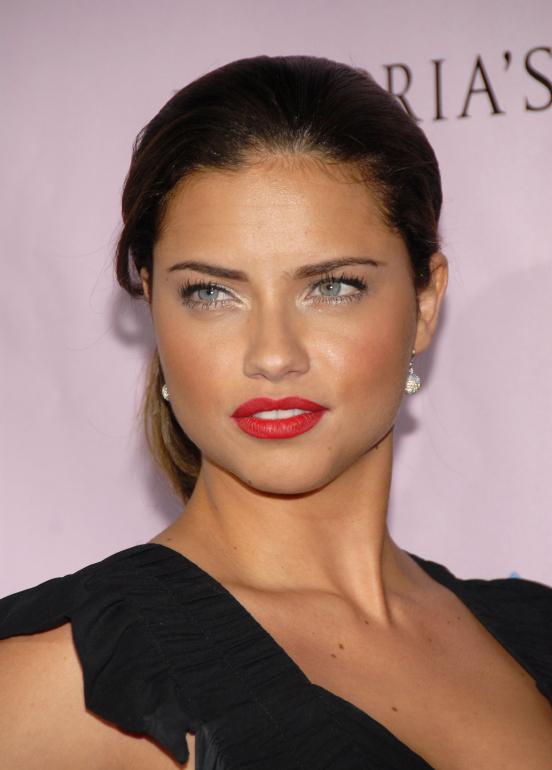 11. The image of a very simple and without pretensions to perfection. Makeup beautiful, but that's the trouble with hair ...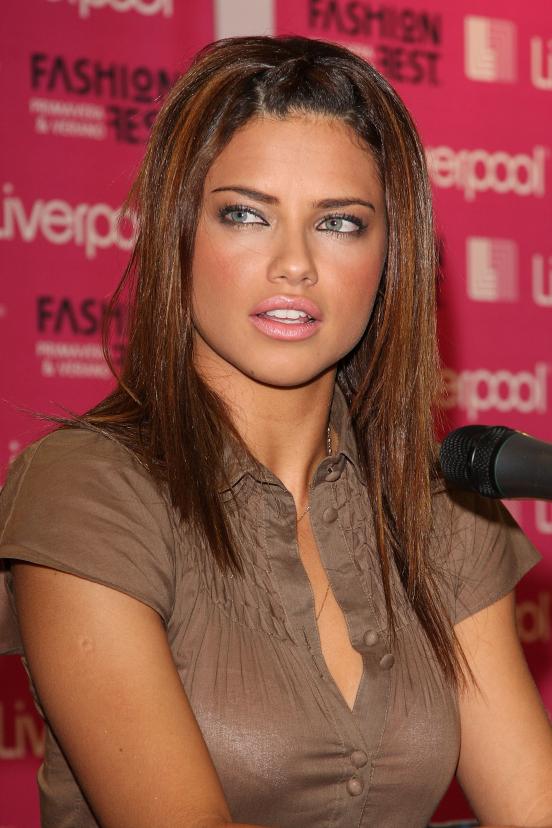 12. Let Adriana is not a standard Hollywood smile (teeth uneven), but she smiles radiantly and sincere, and it is known, impresses the most. I'm not surprised that so many fans of Lima, because it really is energetically powerful (I hope you understand what I mean).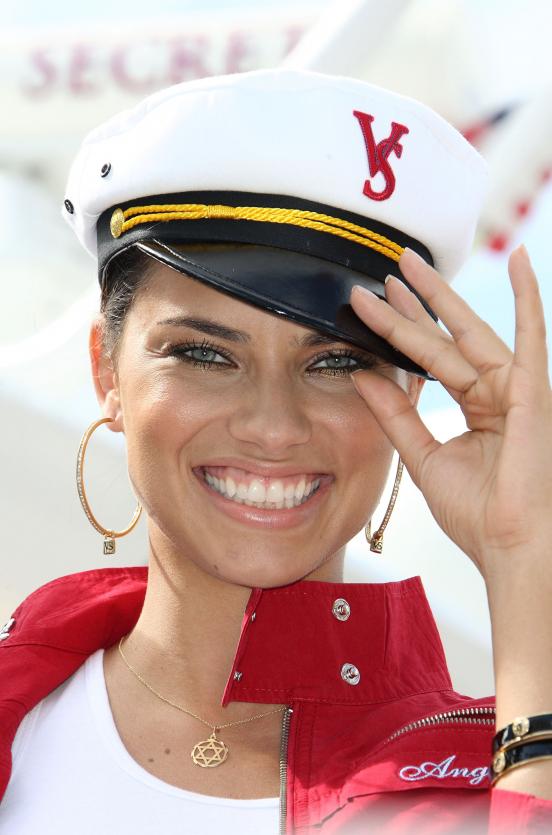 13. Excellent make-up in golden tones - what you need to Adriana. In addition to her hair it is very beautiful nails.
14. Here Adriana quite unlike himself, but a great way! Something like a dancer "Sailor" (if you're on a ever heard).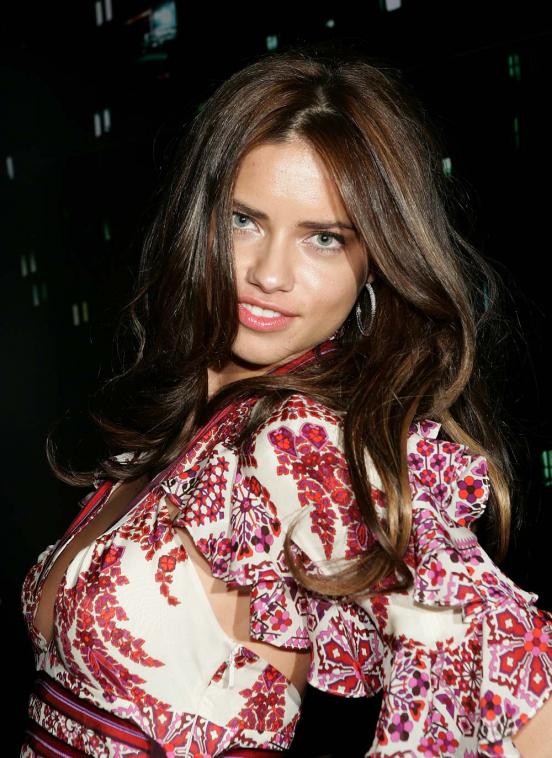 15. swollen, poor ... It seems as if bitten by merciless Lima bees. I do not like make-up, and even hair color just in any gate does not climb (it is disgusting).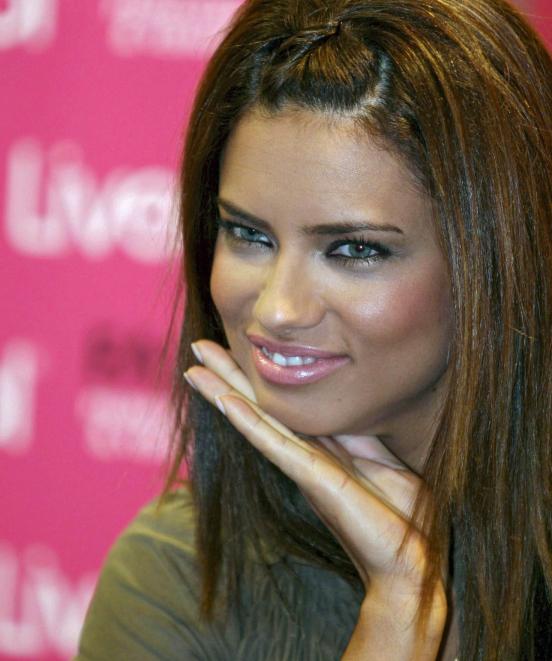 16. That's how I always imagined Adrian. Pure Brazilian beauty. Like and makeup and hair color (although I believe it is better to tёmnenkoy). Tomorrow run to the beach, I want a suntan!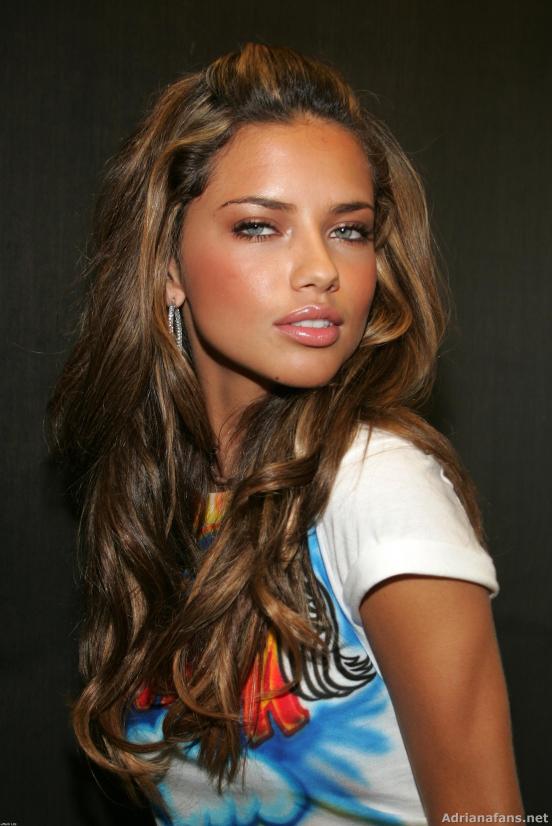 17. In some of the photos Adriana is very similar to Megan Fox (Fox, but rather to Lima because Megan has become famous later). Do not find this similarity (or continue to believe that Adriana spilled Irina Shayk)?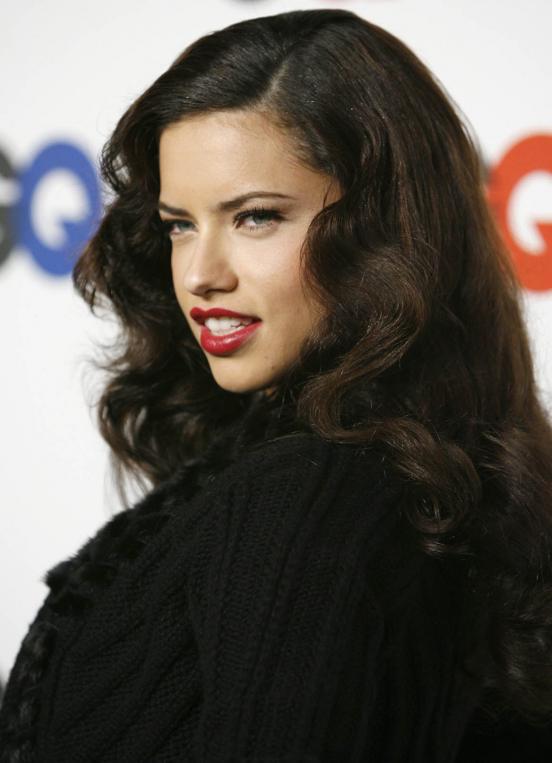 18. Adrian likes to wriggle and she's funny turns. Blue shade perfectly approached model.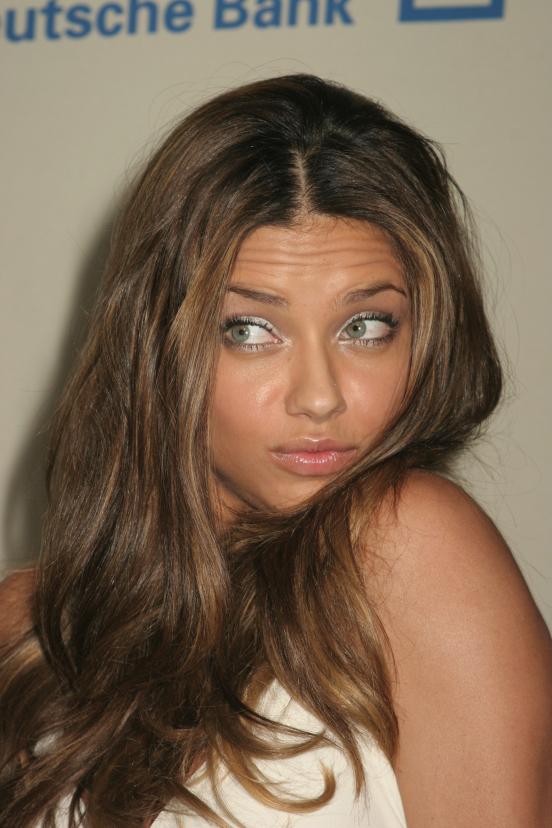 19. Hair nightmare (for me), but make a nice - "light" and "air" (just like yogurt). I like it.