Australian charmer Miranda Kerr is always associated with something feminine and cheerful. She - a model, but she is not anorexic and apathetic. Miranda radiates positive at all events, and in life can not be said that it is closed and moody person. 28-year-old model was born in Sydney, but grew up in a small town in New South Wales. Becoming known for winning the contest Australian nation-wide model searsh Miranda for a while faded, but when she turned 21, an advertising company Ober Jeans Paris made it incredibly popular. Beauty Miranda has French, English, Scottish, and Filipino roots, which certainly affected her appearance. Now Australian Miranda happy wife of actor Orlando Bloom and his mother a little Flynn. After the start of family life angel Victoria`s Secret - Miranda Kerr is not going to throw a career, so it all with the same zeal removed in a variety of photo shoots and participates in shows.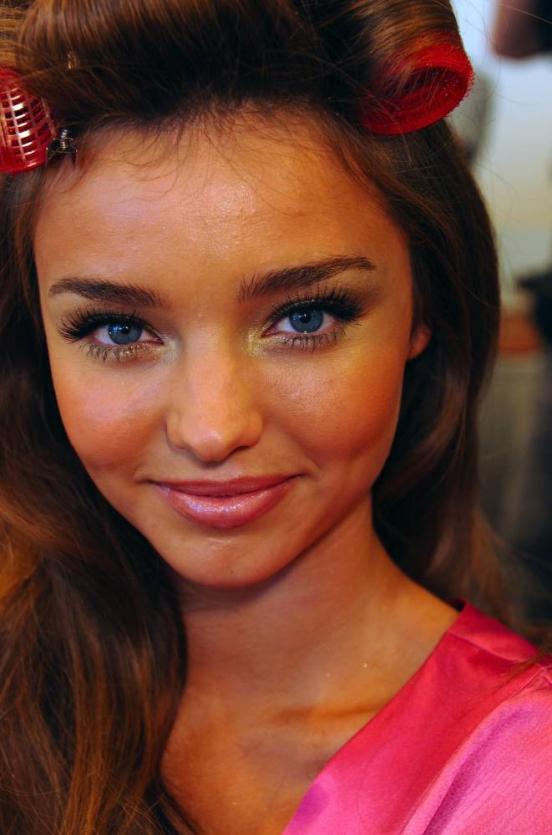 Let's look at the exterior of Miranda, but rather on her pretty face, virtually unchanged over the years, and evaluate the makeup, which selects the model.
1. I do not presume to say that Miranda always looks perfect (to be objective, but in relation to this beauty is subjective, I), but it is always different freshness. It is spectacular and the young (never thought that her 28 years), and most importantly - she is energetic and smiling. It was her smile captivated me. Fresh and light make-up on Miranda - it's the best summer version.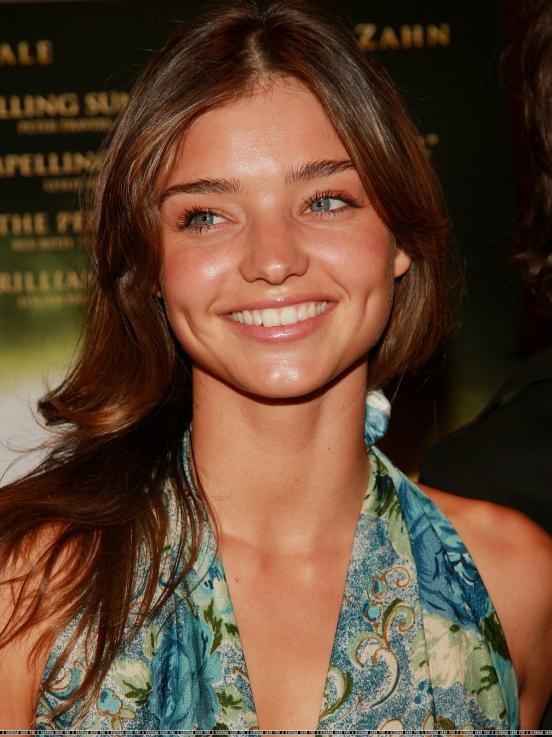 2. languid eyes of a beautiful woman can not leave indifferent even me. It is lovely! Despite the fact that she had far from ideal facial features and I can not call it a standard-beautiful (such as Audrey Hepburn and Vivien Leigh), but it is extremely charming. So I found out that I like Kerr - charm - it birthmark! Make-up perfectly blends with the color of the hair Miranda.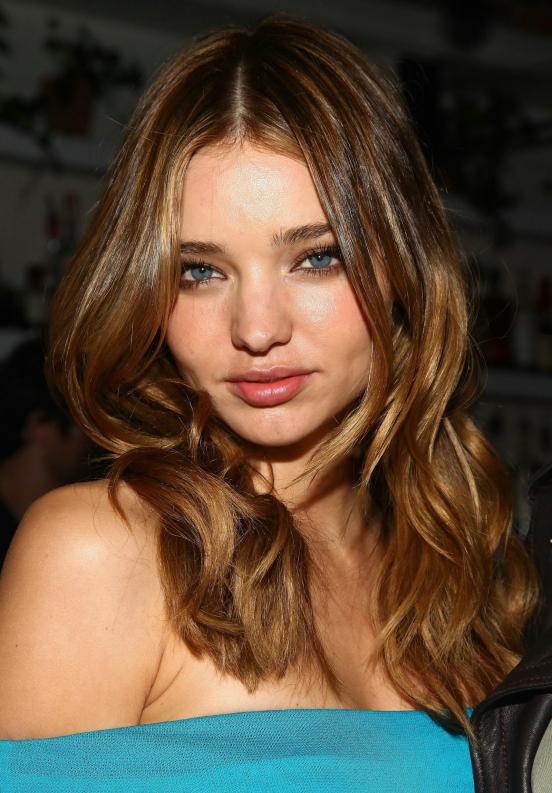 3. What I like about this model because it is natural. She does not look artificial doll - it is alive and immediate. Makeup Miranda almost always natural and styling creates a simple, but incredibly beautiful. Hair from her stunning!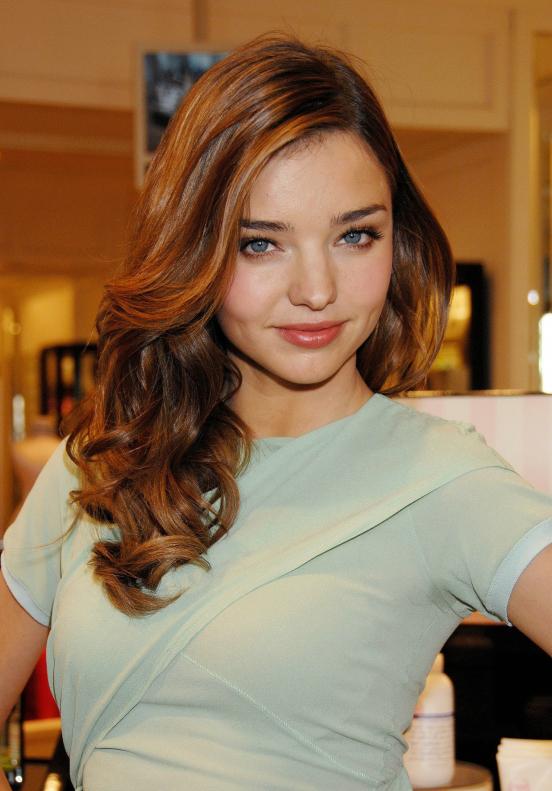 4. "Little Brownie" - the first thing that came to mind when I saw this picture. But it turns out this is not the Brownie and harsh rapper Miranda. Umatnaya makeup, hairstyle Soul Plane.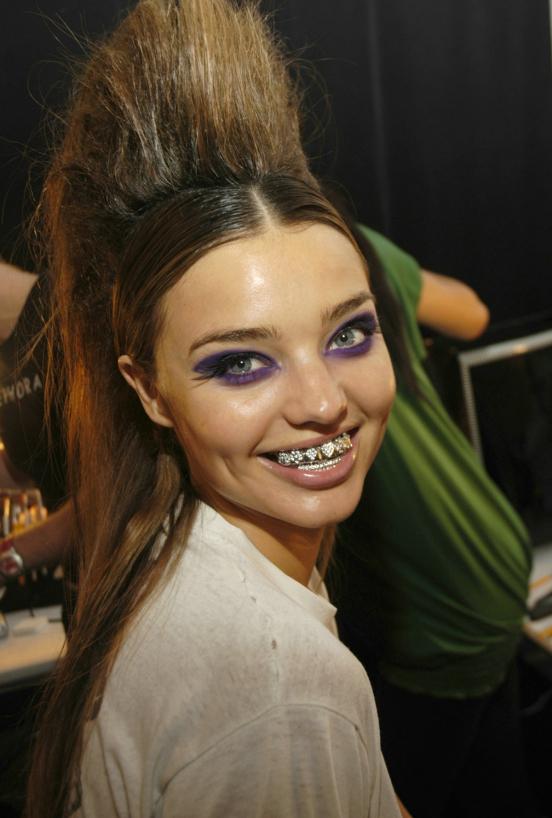 5. She's such a cutie! Her dimples on schёchkah - it's just a miracle of some sort (for example, I have never seen girls with such expressive dimples). Natural make-up and a royal styling. It's very pleasant, though unsuccessful photos. Girls, can anyone know how to achieve this hair color? I would be very grateful if you say the name of this color, but I want this color, but I do not know the name ...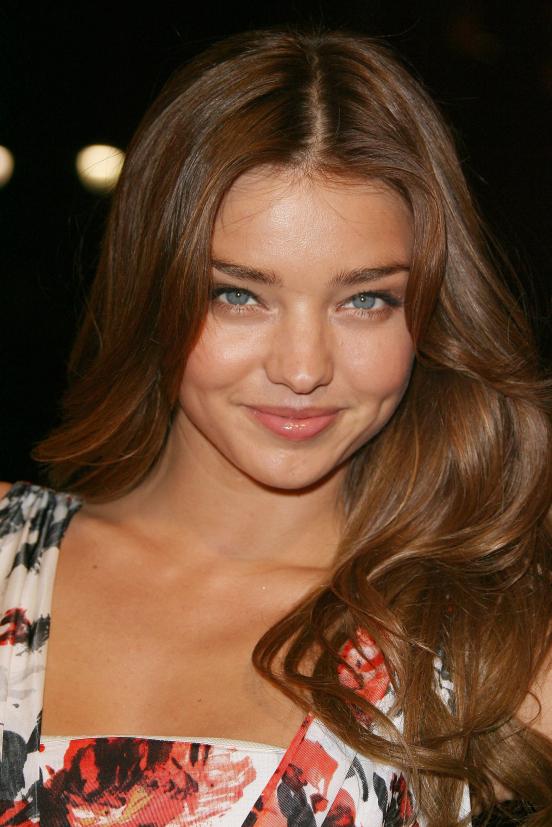 6. Eyes! Ahh ... they are beautiful !!! I love Miranda, make-up is very good (it is evident that worked pro).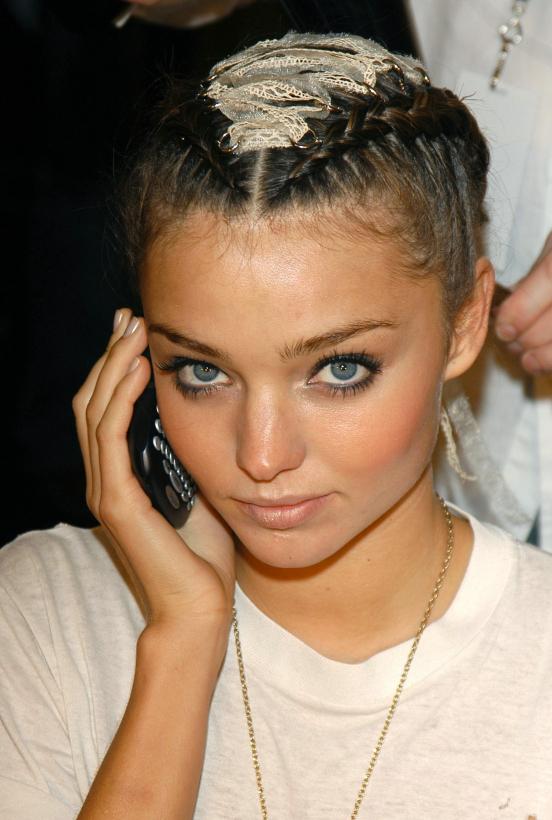 7. Live Photo = bad picture. Sorry, but in this case it is. I do not like make-up, but a great outfit. It seems to me that Miranda has a taste.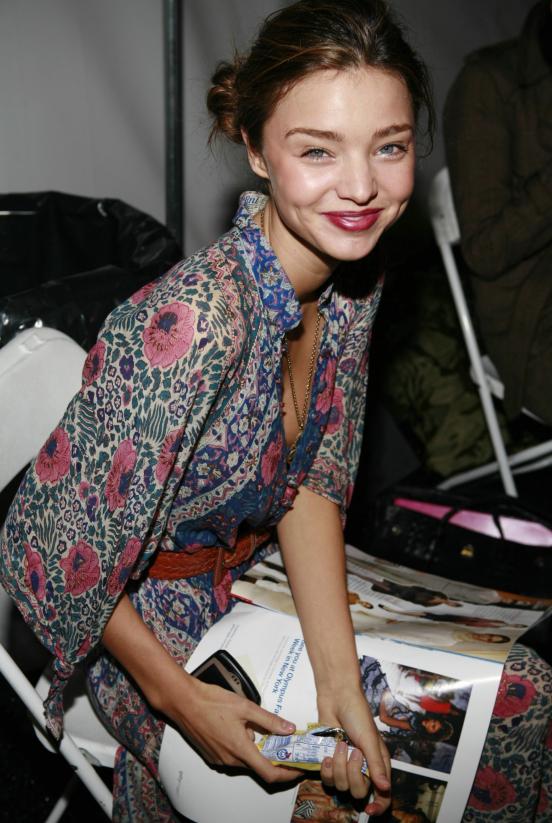 8. Tender and beautiful photos. Miranda just glows with happiness. Recently learned that Miranda called his name in honor of deceased former boyfriend Christopher (son of Miranda's full name - Christopher Flynn) and was very upset, because in Russia there is a belief that if a child be called in honor of the deceased person, he will repeat his fate. In my family there was such an example, I hope that this superstition Miranda will pass side.
9. blonde ... She really goes a color, although I prefer the shade 5 photos (not for nothing that I want it). Makeup is extremely simple, but very beautiful!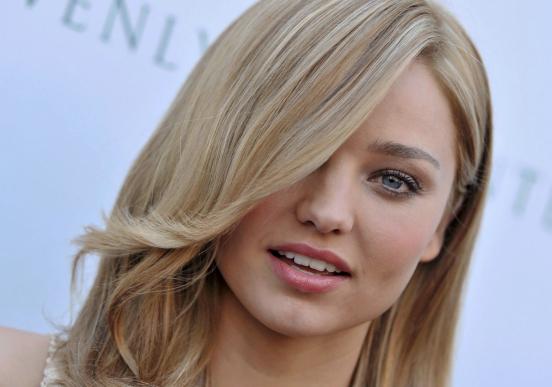 10. Smoky ice perfectly emphasizes the eye Miranda. I note and haircut - very feminine!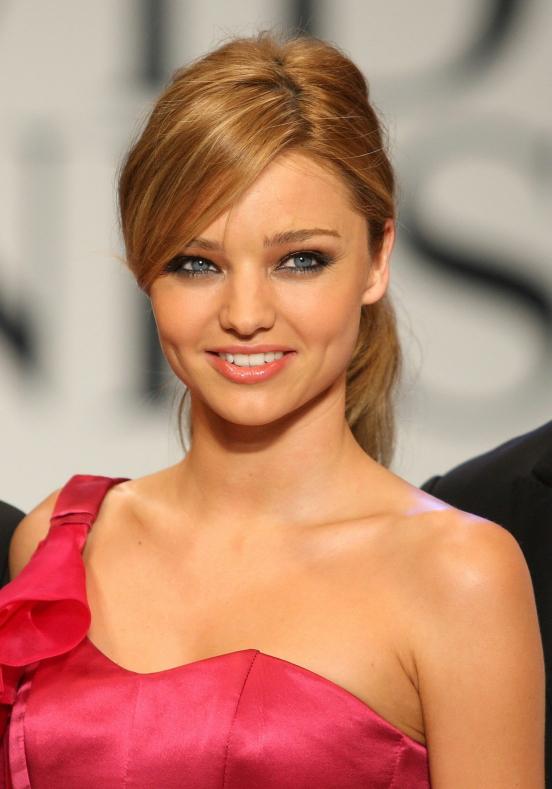 11. "Bantyara" as something ridiculous, but even with such nonsense on his head Miranda remains charming and attractive.
12 beautiful images! Makeup very well it complements.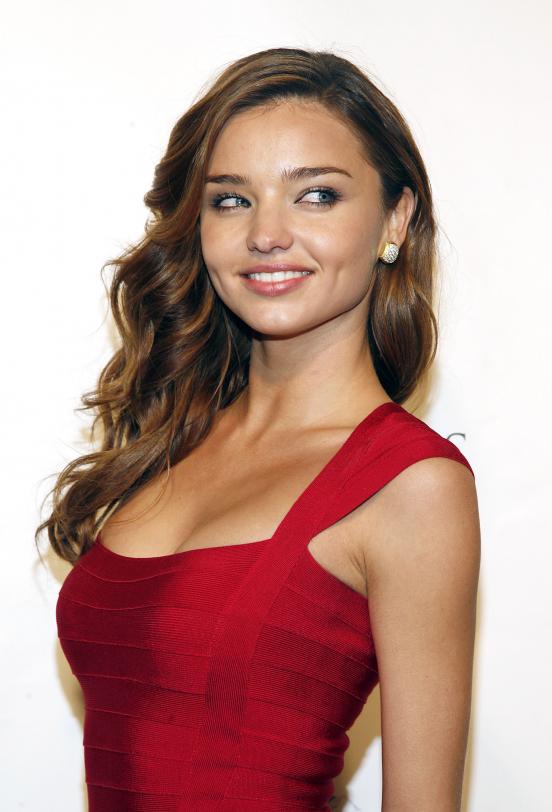 13. And here is the change of makeup - red lipstick came to arrest instead of a light pink gloss. I love red lipstick, and a shade is perfect Miranda. Pristine cosmetics eyes add a certain chic around the image as a whole. Again dimples (uuui !!!) where do without them?
14. Of course, I love Miranda, but the make-up is terrible, and the hairstyle insidiously stressed all the nonideal Kerr. "Earthlings, welcome! reception ... ».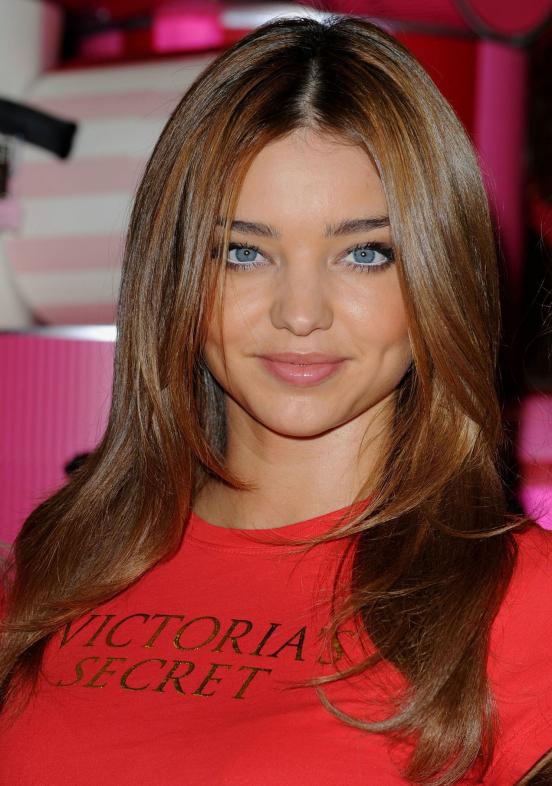 15. After birth, Miranda appeared simply magnificent breasts! I very much hope that as soon as she finishes her son to feed, she should not go under the surgeon's knife. Danger is all ... The image is very elegant and refined, make-up is exactly the same.
16. "Romantic girl" - so I called this image. Miranda adorable, but the complexion like a mummy. It would not hurt to go to the beach.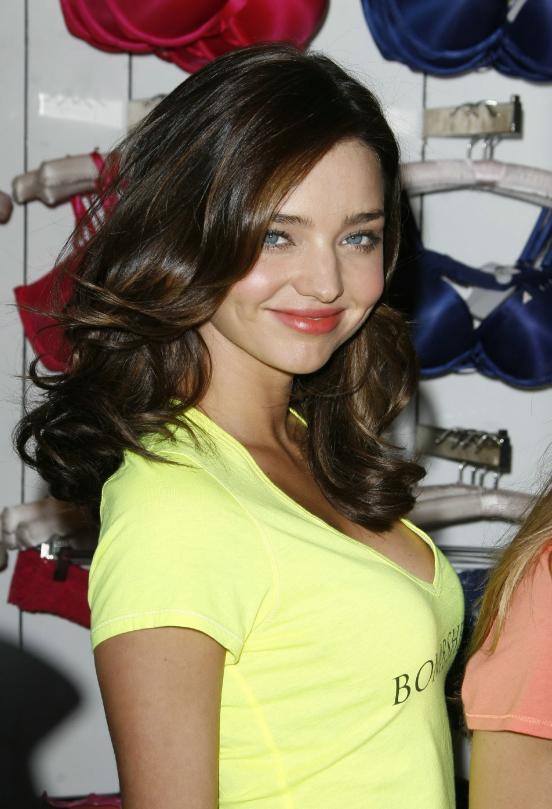 17 Beautiful dress, perfect makeup, but the picture failed - eyes "scattered».
18. Natural!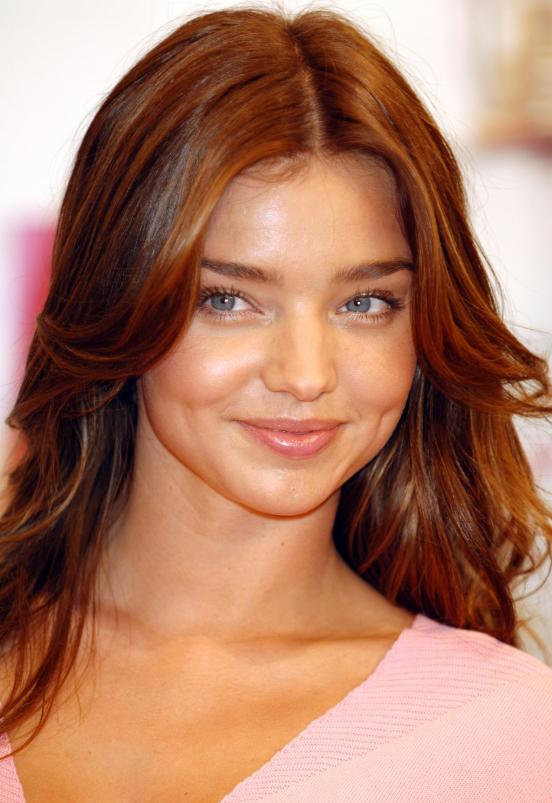 19. I love the way out Miranda! The figure in this dress seems just divine, and makeup to match the outfit. The only thing I would change - the color of the shadow.
20. Miranda small eyes and, I think, make-up artists have sought to increase them. It turned out so-so. Could do without the white pencil ...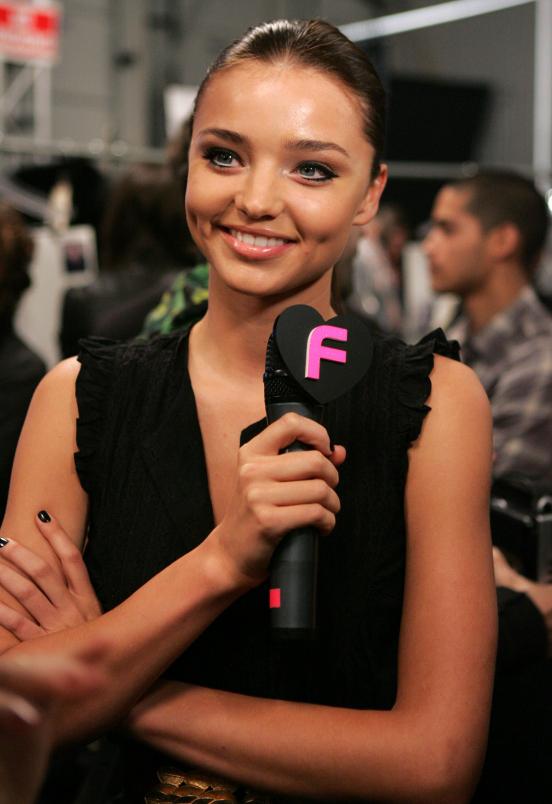 21. Exquisite evening image, make stunning. Do not be surprised if Orlando Bloom is jealous wife to one and all.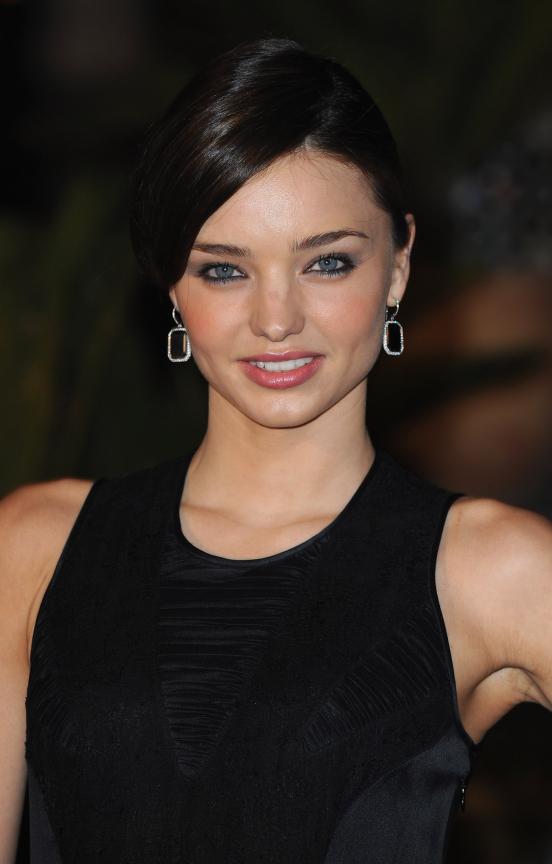 22. Beautiful, feminine and gentle make-up in a golden hue me madly in love. These hairstyles do not like, so for me, such a beam - a minus.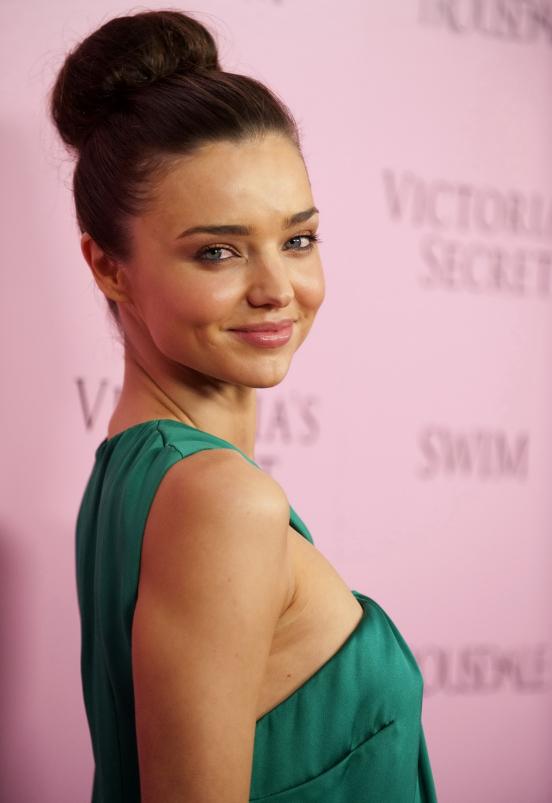 23. It is not a good image. Clearly not enough jewelry styling and beautiful makeup, emphasizes dignity, and do not expose your eyes Miranda small, like a defenseless pig (comparison, of course, stupid).
24. PAS!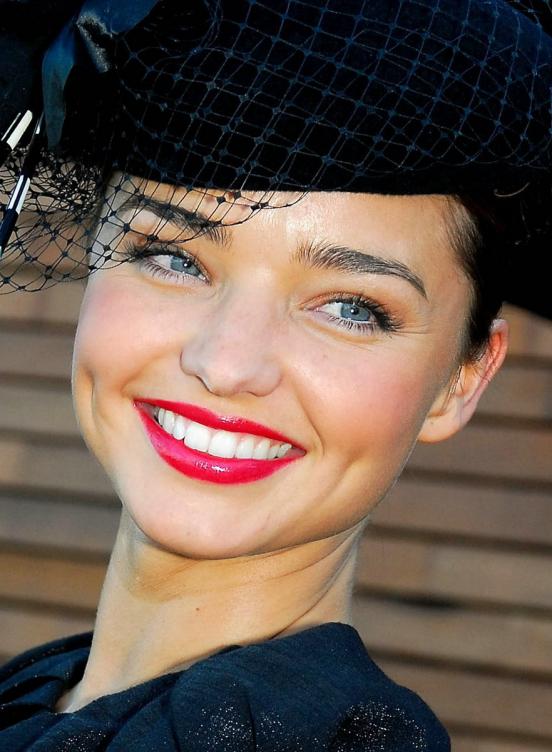 25. Very nice photo! Reminds mermaids from "Pirates of the Caribbean". Makeup good, probably the best for Miranda, although all options are good in their own way.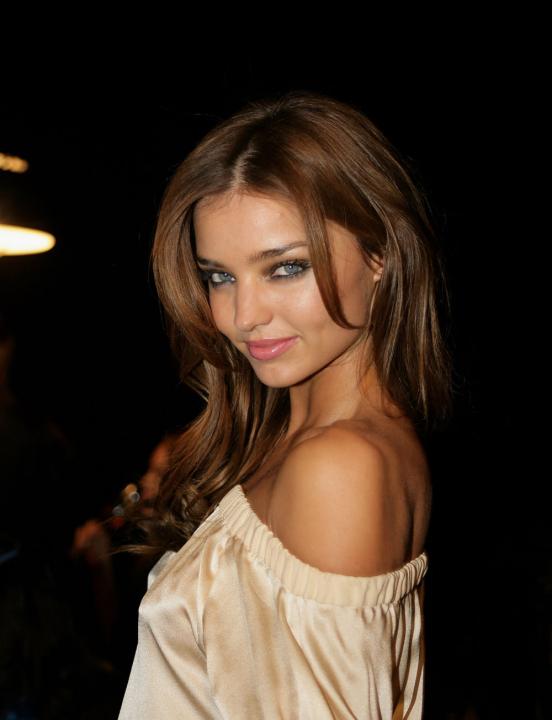 26. I am delighted with this makeup! Mother dear, what a lush lashes ... Kim Kardashian just in flight with his three sticky beams. Mirandochka babe!