December 1, 2011
Dita Von Teese hurry home from a Christmas party held at the Playboy Club (London, England) at the beginning of December last year. Luxury burlesque star did not flaunt all their charms, but only bared elegant legs. Despite the implication of the party, which brought together the best skaters and candid celebrity Dita wore a modest black and pink lace dress and cute satin shoes by Christian Louboutin. She looked in the evening a truly feminine and sexy, emphasizing the wasp waist. Thanks Dita I once again convinced that sexuality comes from within, and it does not matter that you're wearing ... clothes - it's surroundings.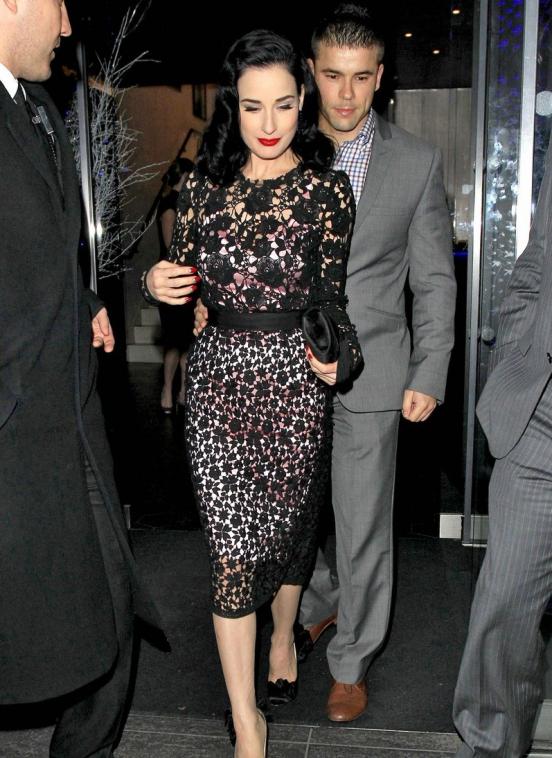 Dita photographed sitting in a car and depart from the event. The figure in its 39 years of magnificent, gorgeous legs!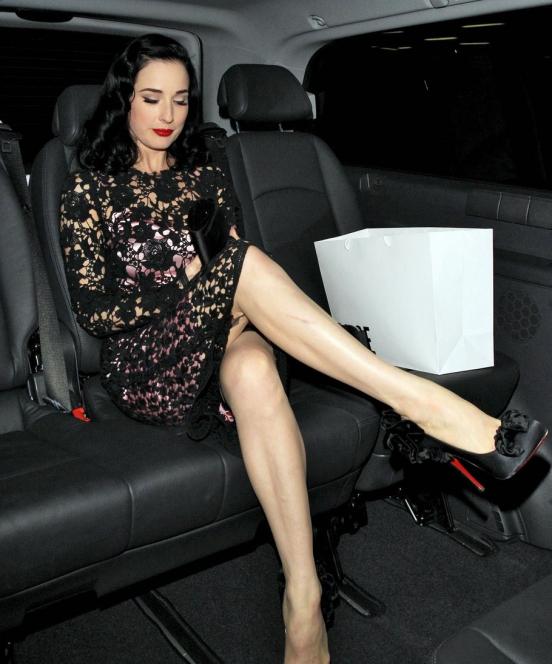 December 7, 2011
Dita leaves «Gourmet Oaks Cafe» in Los Angeles. The image of the "black widow" goes not for everyone, but among these "all" no name Dita Von Teese. It presents beautifully everything is put on her perfect body, and even a frankly unremarkable dress looks at her like a glove.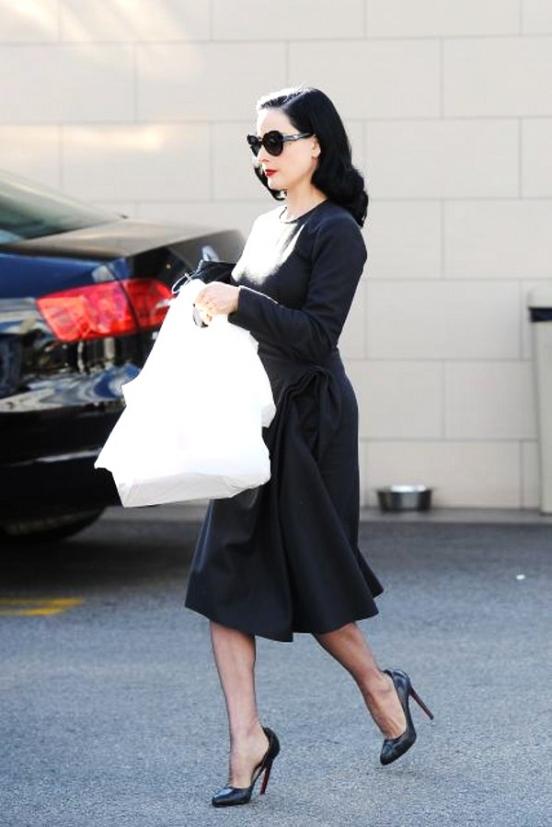 Tights are great! Arrow back quite "tidbit» ...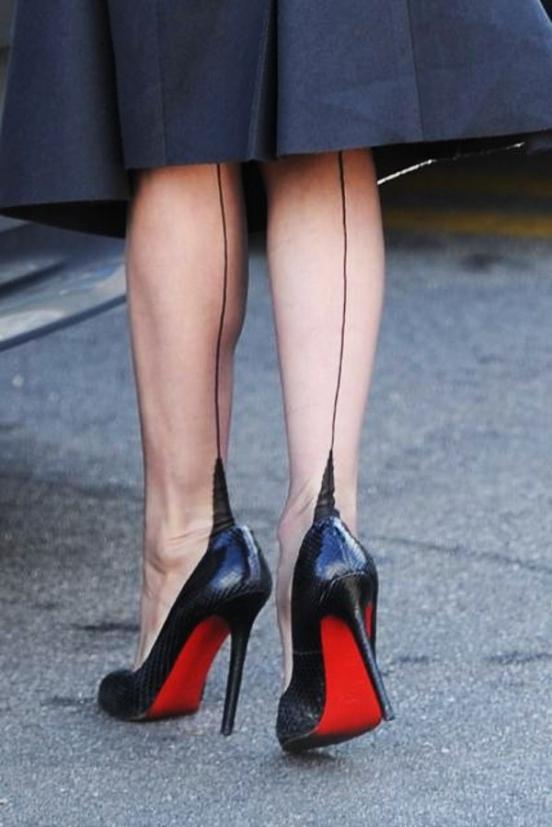 January 11, 2012
Paparazzi spotted Dita cute smiles and goes about his business, leaving behind a parked Cadillac. In Los Angeles, Dita looks more restrained than usual, but the classic curls and permanent red lipstick is always with her. The vintage image, combines stylish capri pants with high landing and a black sweater, it looks very succinctly and stylish. Luke successfully complete fashion sunglasses today, "cat's eye", and handbag (presumably Birkin). Dita has found his own style, and there is no one that could overshadow it modernized the image of the 20-ies.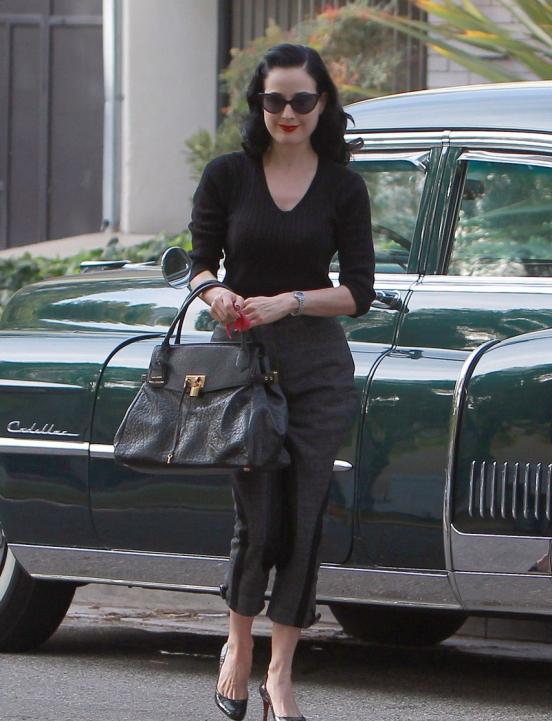 January 30, 2012
Dita walking in France. Basic and you can not even say in the style of Dita Von Teese, but it's cold outside and be warmed for the sake of their health, of course, necessary. Classic black coat in combination with rubber boots did not look ridiculous, there is no discord, even though rubber boots, which are now in the trend, I do not really like. The same image is really good. Chanel handbag over her shoulder - the best decoration, which could only pick Teese to that image.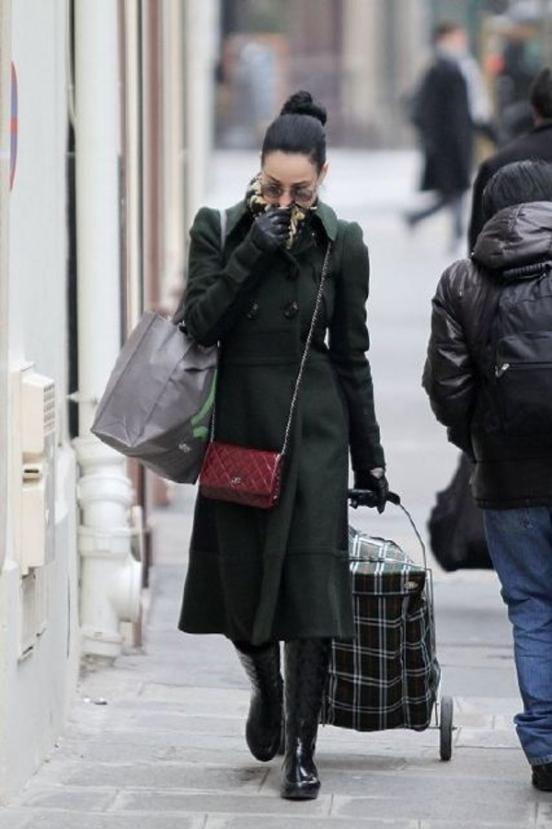 April 3, 2012
From head to toe in red Dita Von Teese emblazoned in West Hollywood. It is, of course, magical woman who should not be born now, but much earlier (think-century or two ago it would have been a style icon), but this outfit confused me a little. I do not like when all things are put in one color. Maybe I pick, but should be diluted scarlet atmosphere black accessories or other items. But her car is always cool!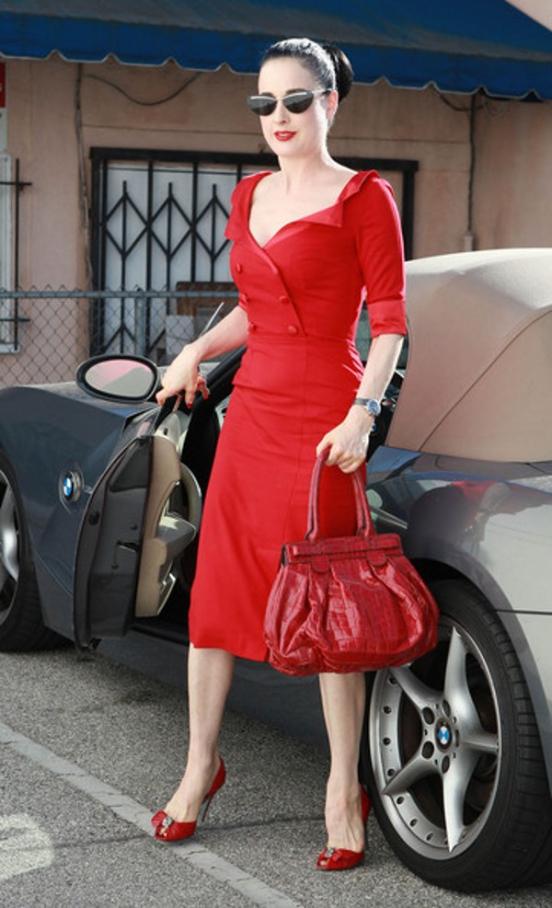 Pay attention to the shoes!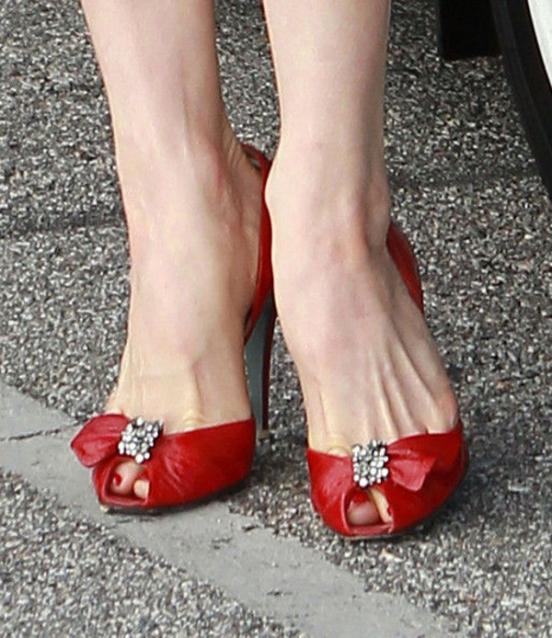 April 19, 2012
Dita and Theo Hutchcraft, which she attributed to an active relationship, leaving the restaurant. Among them it was still and Kelly Osbourne, but it does not hit the lens. From Dita and Theo went to the colorful couple, but he is 14 years younger than her, but it is a solid difference in age. Whatever it was, the man changed, and Von Teese remains as luxurious as ever. For dinner, the restaurant she chose a gray dress with bare shoulders, wearing black leather gloves, picked up a large clutch bag, and again paid tribute to Christian Labutenu and prefer it over the shoe profiled creature. Stunning image of a mature, self-confident ladies.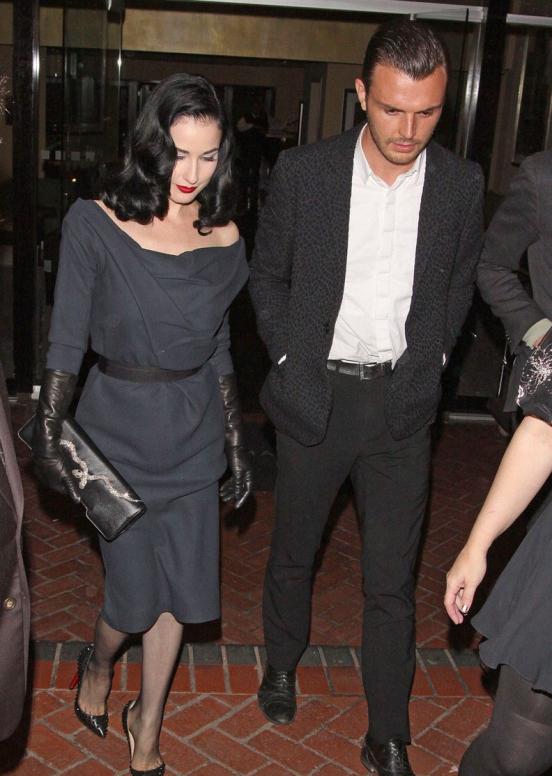 PR or not?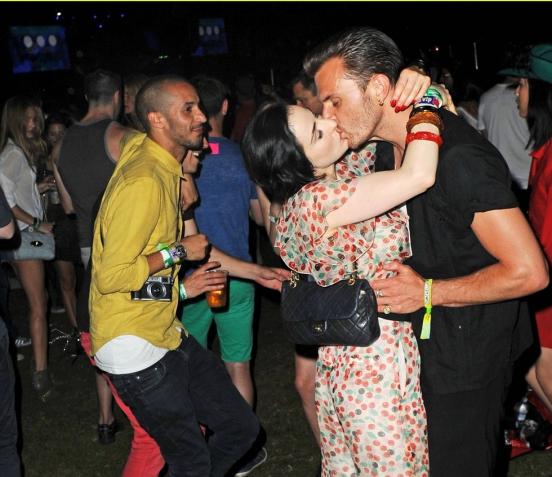 April 21, 2012
Dita with friends at the festival "Coachella". In rich dress with print in the form of cherries Dita looks good, free and somehow strange, because in most cases it chooses strict but feminine dresses. "Coachella" effect on all those present, and because Dita little changed currently. Round glasses I do not really like, but Dita such a woman, she goes almost everything. White skin contrasts perfectly with the black piece wardrobe.
The image of the closer ...