In the courtyard of the month of November, which means that it is time to sum up the results of 2012. That's the doing in London yesterday all those who graced the annual ceremony of British Fashion Awards 2012, which gives the awards for his achievements in the world of fashion in the United Kingdom. Under the cut list of winners in major categories and a review of the traditional red carpet ceremony.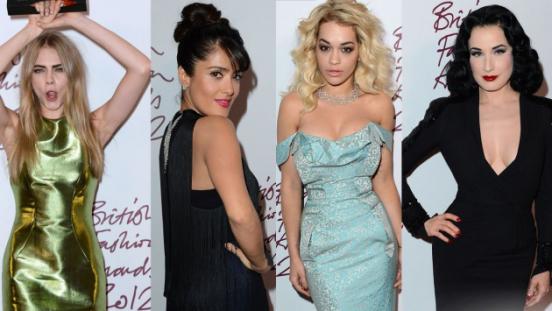 Designer of the Year - Stella McCartney
Designer Brand of the Year - Stella McCartney
Designer accessories - Nicholas Kirkwood
The designer menswear - Kim Jones for Louis Vuitton
Designer dresses for the red carpet - Roksanda Ilinchich
Model year - Cara Delevingne
Style Icon - Alexa Chung
Award for excellence in fashion - Manolo Blahnik
Salma Hayek appeared at the ceremony in the creation of his girlfriend and part triumfatorshy event Stella McCartney. In recent years, Stella moved away from some superminimalistichnogo style and began to create clothes with small elements and decorations in one of these and it was Salma. Black dress-holder decorated with fine fringes in an Art Deco 20s and completed a wonderful diamond necklace, lipstick fuchsia satin and the shuttles. I am happy with the image stylization, but terrible shoes here, unfortunately, do not apply.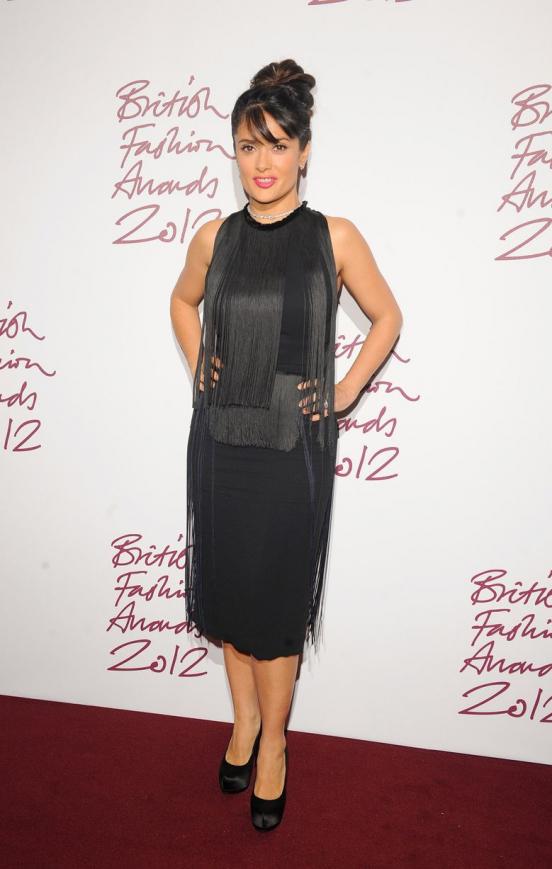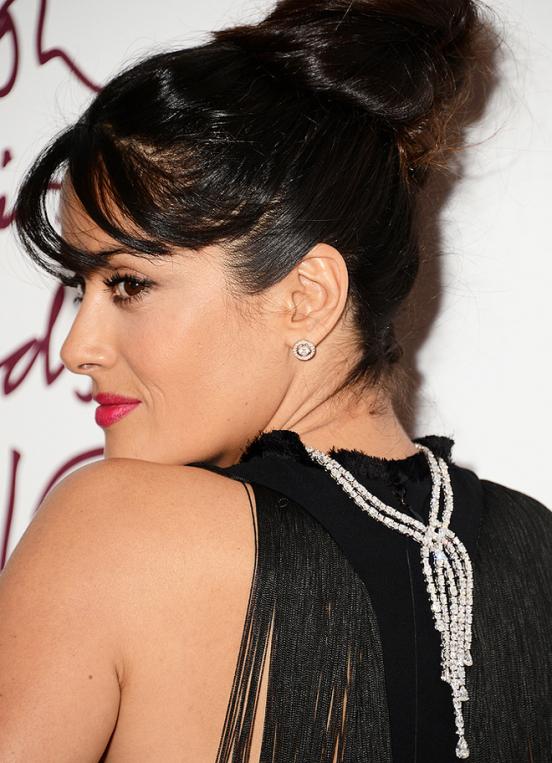 By the way, I came to the ceremony Salma sleek coat of white wool without any details. It was then felt corporate minimalist style of the brand Stella McCartney.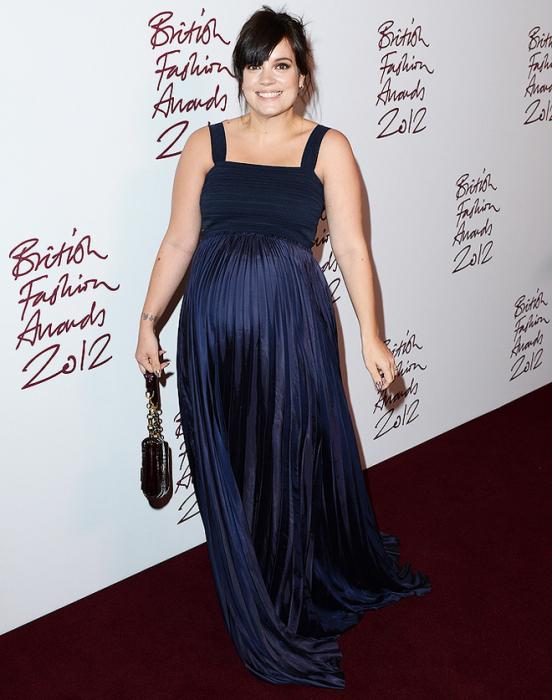 Although not the best outfit Pregnant Lily Allen just glowed with happiness. And this attitude and radiant smile is often more important than all sorts of dresses and shoes.