November 2 - Demi Lovato
Down with light hair color! Demi tёmnenkaya again. At this time, the singer chose a little reddish hue, which, in my opinion, she added a couple of years. First time to see Demi blonde was unusual, but then fans of the singer put up with it and it became a shade them even like it (a couple of weeks ago Lovato also said that blond - her favorite and change it, it's not going to), but it took quite a bit and Demi changed their opinion, again joining the ranks of brunettes.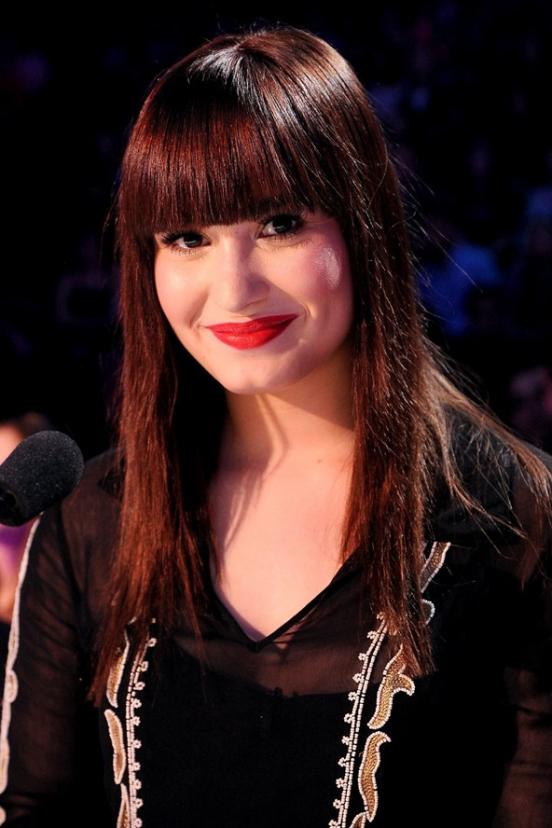 November 5 - Amy Adams
Do you want to focus on make-up and maximum open face? Sdelayt hairstyle like Amy Adams, who, by the way, this photo is very similar to Nicole Kidman.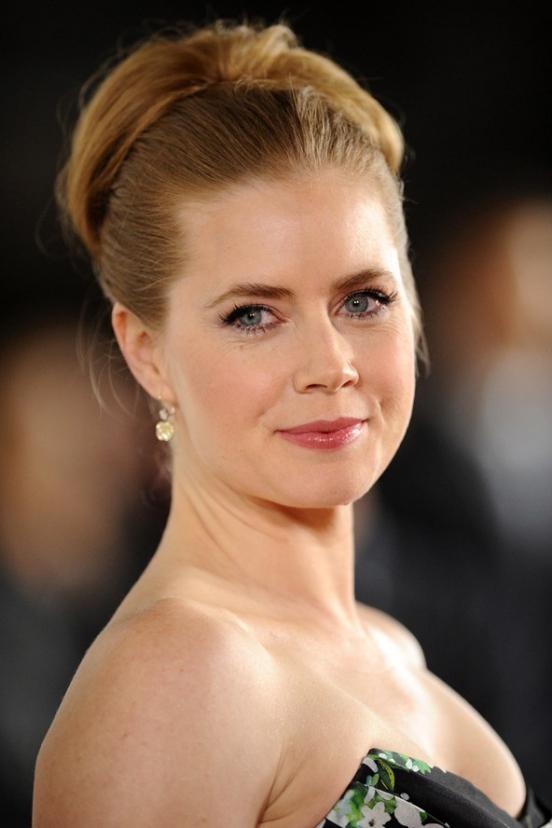 November 8 - Rihanna
Well stacked shiny hair - it is fifty percent success rate, and if it is picked up more and different makeup, then you can safely say "Bravo!". Rihanna at the time ceased to experiment with color and stopped on the black.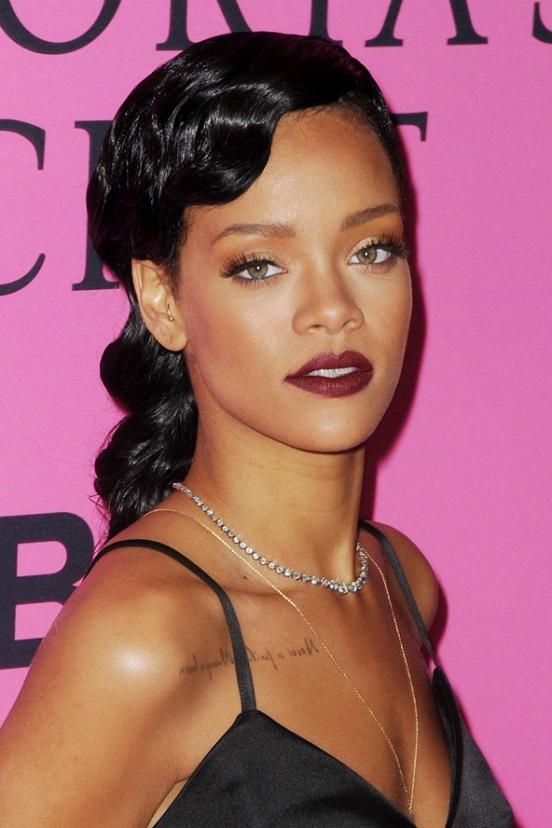 November 8 - Naomie Harris
Passionate image: dark hair, arranged on one side of a juicy shade of lipstick + burgundy.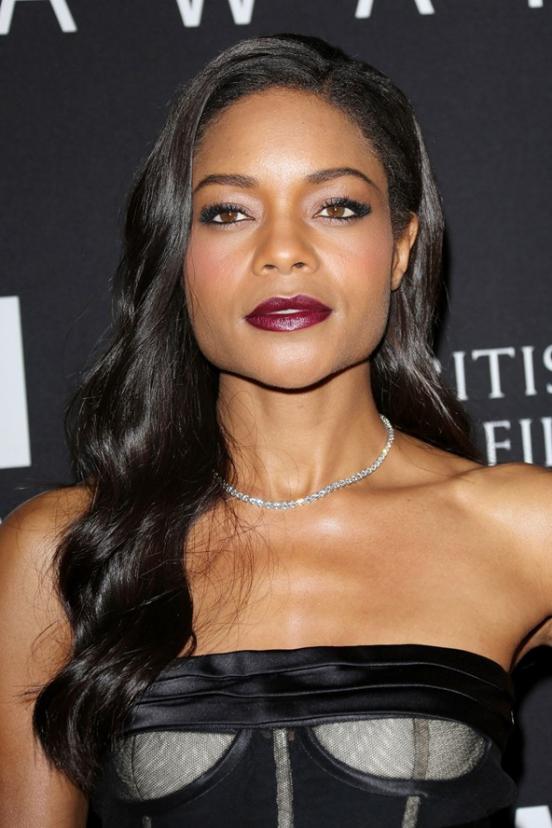 Nov 9 - Elle Fanning
The young actress - a fan of hair accessories.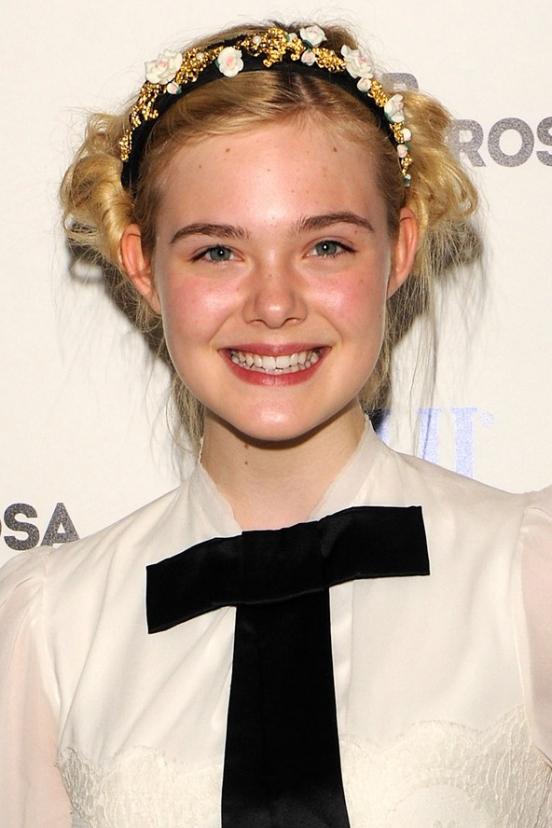 November 12 - Taylor Swift
This girl all laid out on shelves: Conservative - its strong point. At MTV VMA she appeared in a stylish dress, which nevertheless does not distract from it the most. Noble ashy blond in conjunction with volume curls and the result is obvious.
November 12 - Alicia Keys
New haircut - a new life. Short Bob Singer clearly freshened up, and finally began to produce new compositions.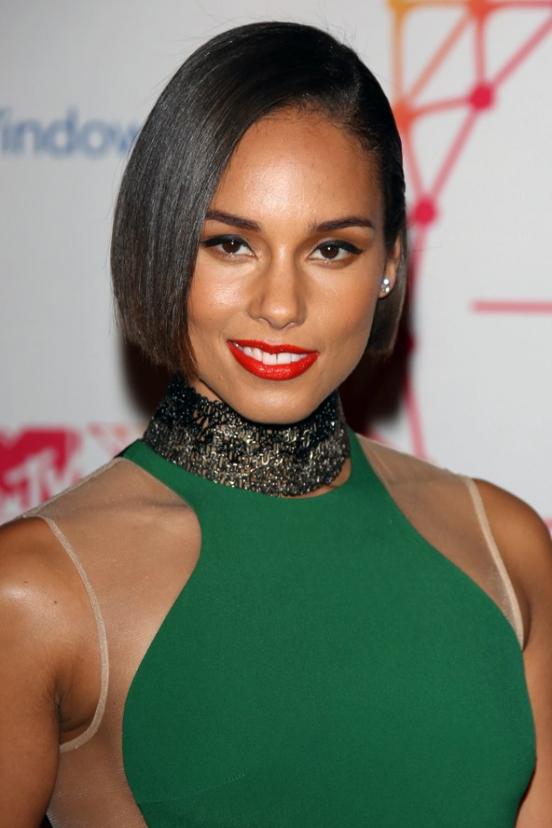 November 12 - Tuliza Kontostavlos
Illusion retro bean British singer demonstrated on the show «X Factor».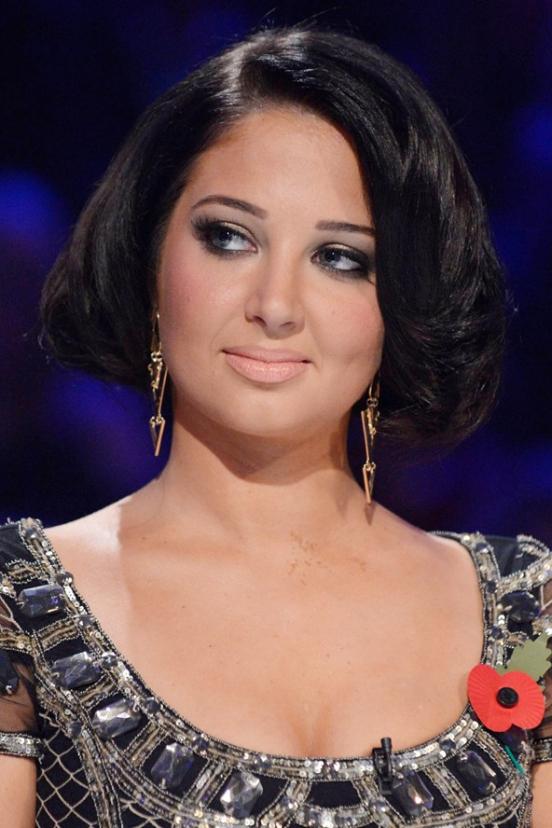 November 15 - Keira Knightley
Braided hair - a good tone, but a little sloppy sticking strands attached hairstyle peculiar flavor.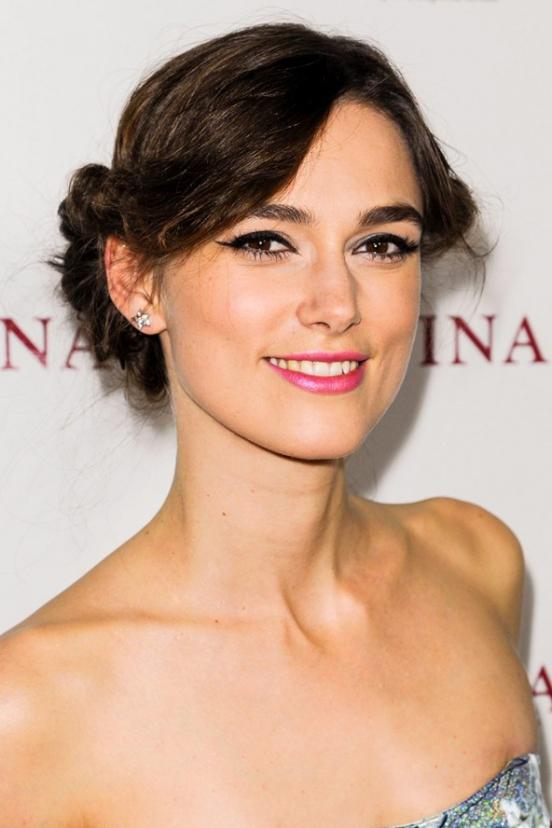 November 19 - Scarlett Johansson
Usually personal hairdresser star makes it elastic hair, but this time he decided to create a more glamorous image and made them a little softer than usual. By hairstyle no complaints, but Scar makeup brings not the first time.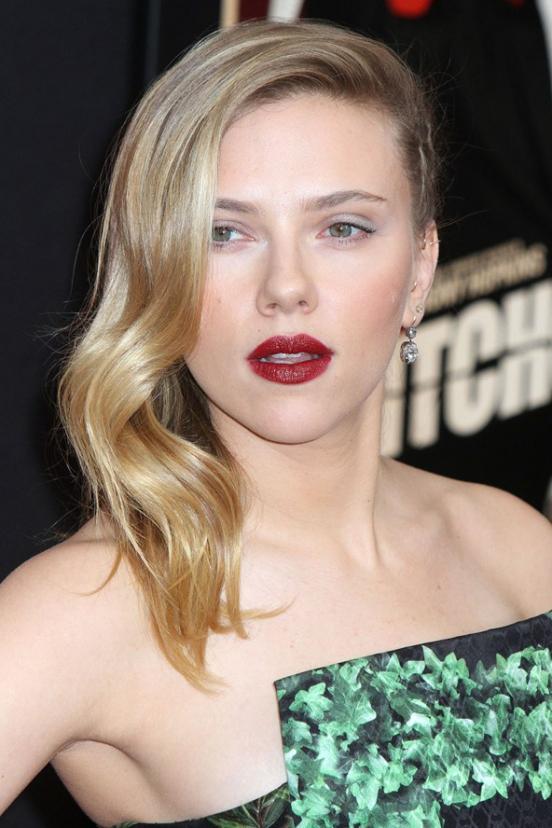 November 19 - Jessica Biel
Smooth and shiny bangs, like Jessica, editors recommend I do with ironing and special serum. It seems to me that no bangs Bill even better, but she and her stylists your opinion on this matter.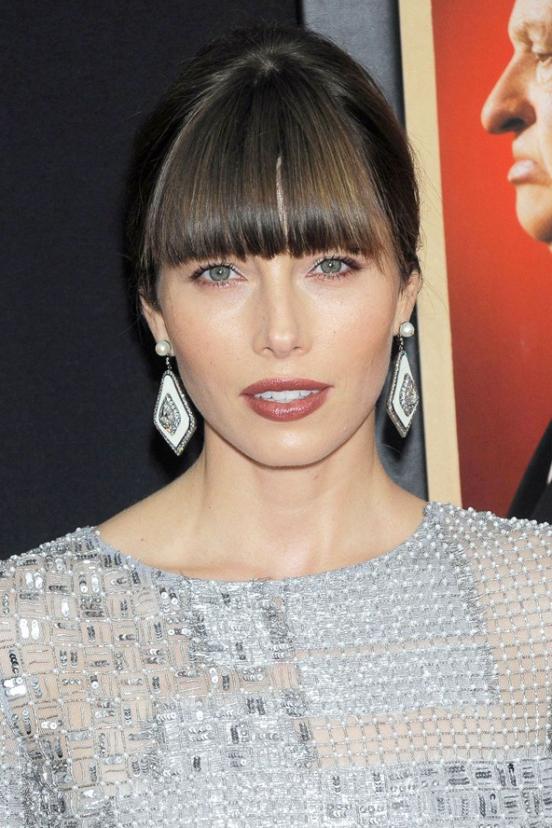 November 19 - Christina Aguilera
Chris remembered his image from the movie "Burlesque" and one of the events showed a sleek bob. With quads her cool, but it's just a wig, so you should not obolschatsya.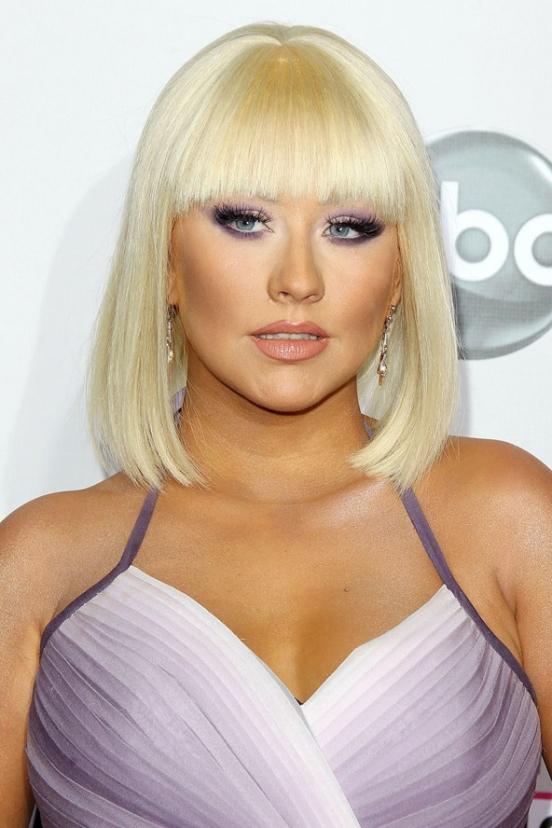 November 19 - Pink
At home, this is unlikely to make styling, but Pink is working pros, so it is always on top. One of the few girls who are better short than long hair.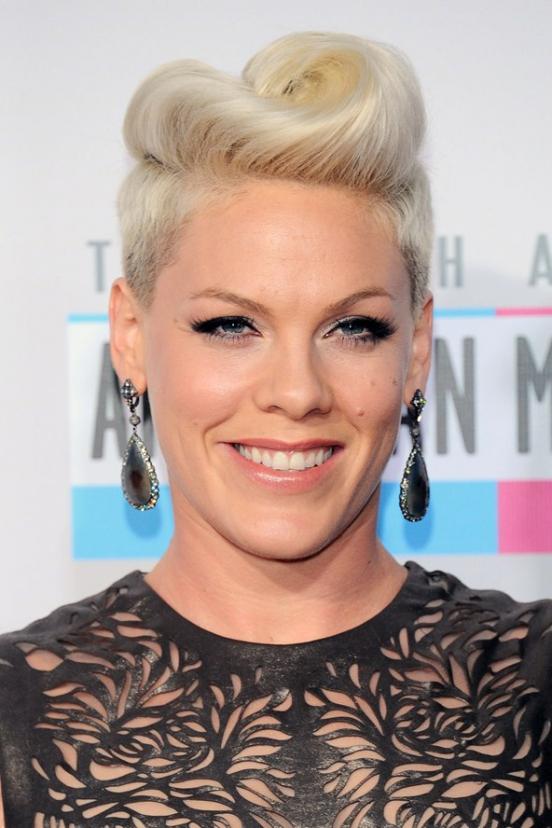 November 21 - Diane Kruger
So imagine Diana dancing twist. With this trendy haircut came from the 50's, it looks just fine, but I prefer the Kruger with her mop of hair. Habit is a serious matter ...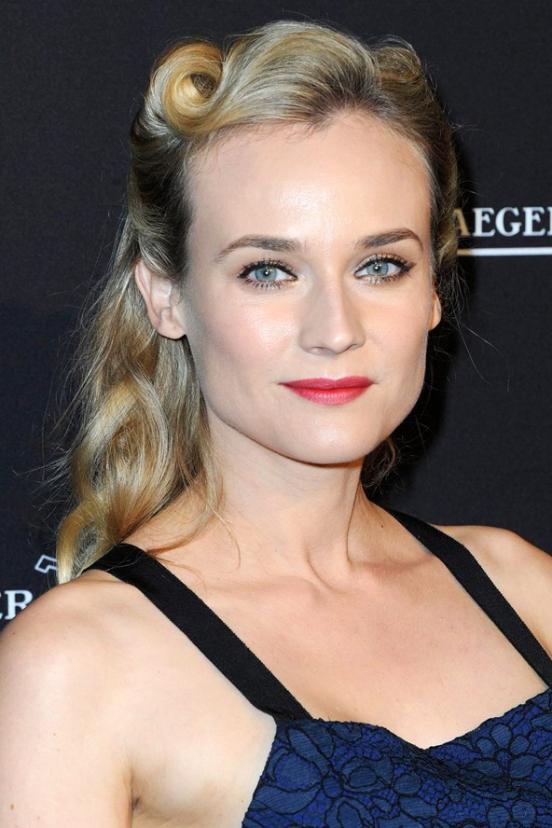 November 22 - Cheryl Cole
Home of beauty trend of the season: vamp-bow. Cheryl all the rules: long dark hair, light powder, black eyeliner and dark-cherry lipstick.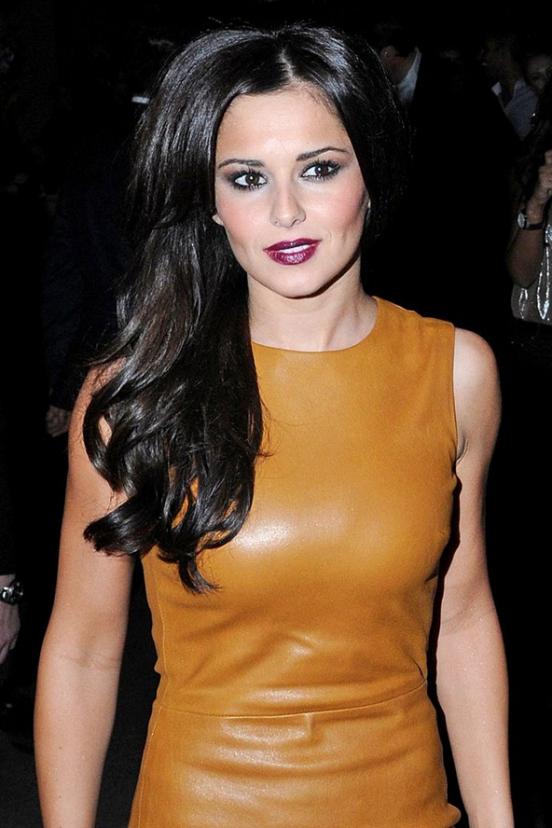 November 26 - Jordan Dunn
22-year-old model did not have long to prepare for the exit. At least time on the hair she just saved, because she is so they have a well-groomed appearance and interesting shade that special haircut or styling is not required. The very first time I see Jordan, but beautiful, no doubt.
November 26 - Gemma Arterton
Actress to "soften" its strict playful bow chёlochkoy from the drop down slightly curled ringlets. The rest of the hair tightly fastened behind.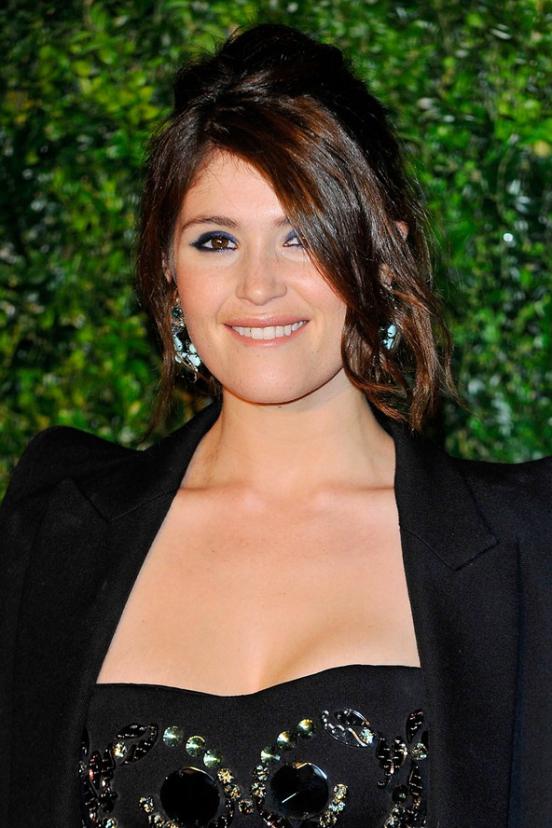 November 27 - Agyness Deyn
Model is known in advance all the fashion trends. Agnes had chosen out of all the abundance trend of smooth hair.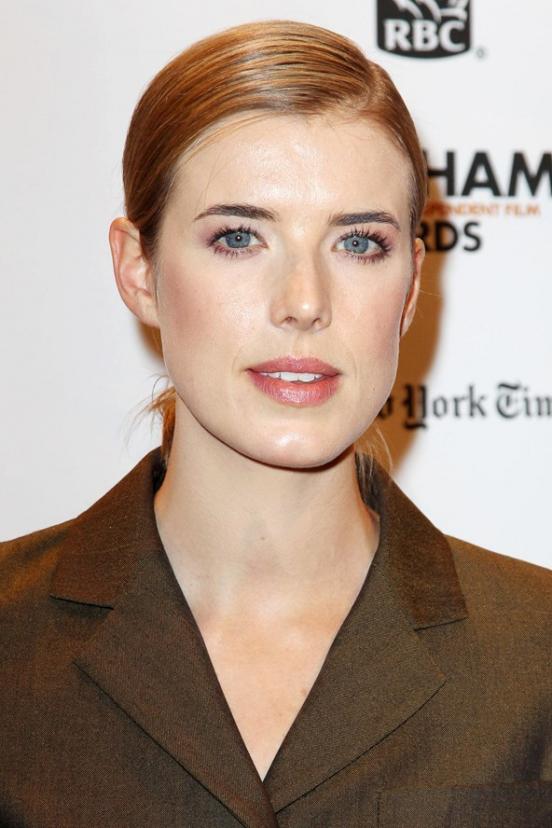 November 27 - Charlize Theron
In the edition «Glamour» were unanimous: Charlize beautiful as always. Now the actress is removed in the movie "Mad Max 4" and therefore had to be cut, which, in my opinion, is not so bad, considering the beauty of the face Theron. More unpleasant fact that Charly recovered and haircut does not look ...