Often, designers are invited to the podium, the models are also well-known people from the world of music and movies. Thus couturiers draw even more attention to their fashion shows, and celebrities have the opportunity to try yourself in new role ... and get a free sample of clothing from the new collection. In this selection of photos of celebrities, whose foot has ever set foot on the holy of holies - a fashion catwalk.
Provocateur Jean-Paul Gaultier loves to invite the stars in their shows - with their help, he always manages to make a spectacular show that will be remembered, so rest assured. In 2010, the star of the show was the Jena Paul Gaultier delightful Dita Von Teese. "Queen of Burlesque" came out on the podium in extravagant lingerie set and immediately the audience on the spot.
Last year, the designer decided to break all the stereotypes about female figure on the podium and led him Bette Ditto. The eccentric girl closes the show Gaultier at Fashion Week in Paris.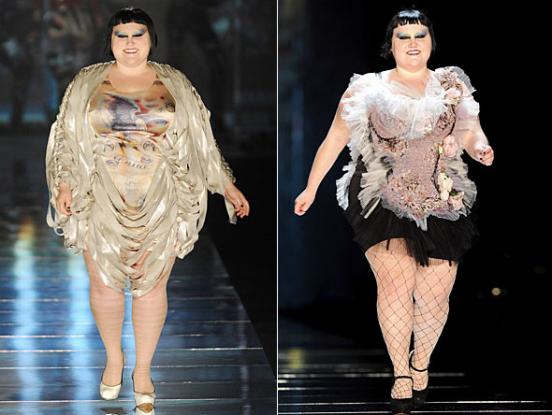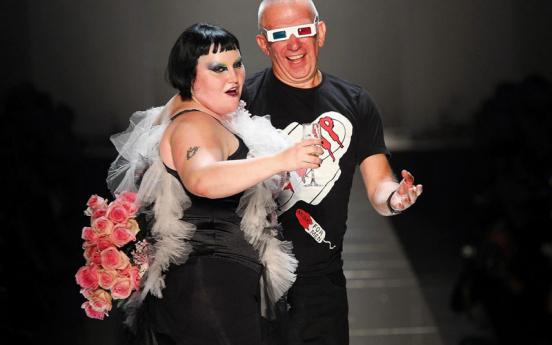 But before all was Madonna: in 1992, she went to the podium in a bra without cups .... Incidentally, it is worth noting that it is Gaultier cone bra made famous Madonna, who brought her fame.
Another fan of shocking Lady Gaga walked the runway at the final show "Top Model in German» ...
... And became the highlight of Thierry Mugler show at Fashion Week in Paris last year.
Designers Thierry Mugler introduced in the show one more person who knows how to attract attention: Rick Genest aka Zombie fighting participated in one of their shows in 2011.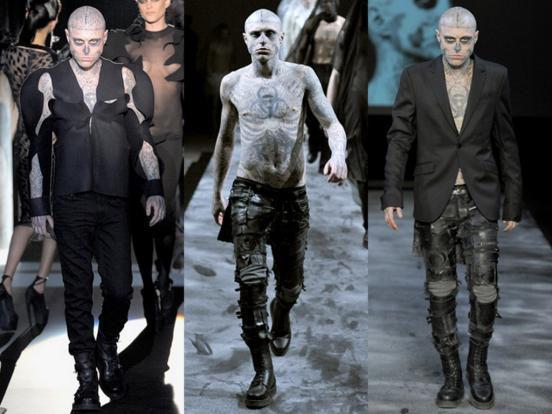 Gwen Stefani closed the show's own brand LAMB, accompanied by her son Kingston.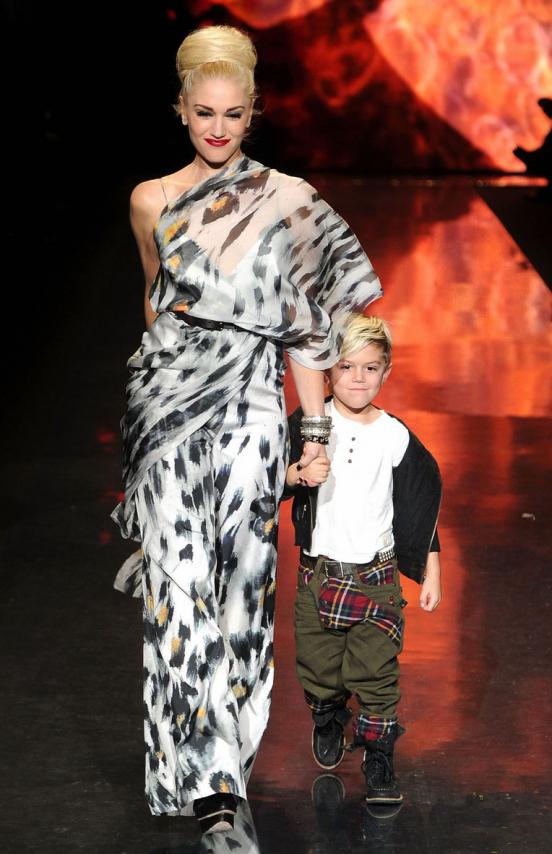 Ed Westwick at a recent fashion show fashion house Philipp Plein, a person he is.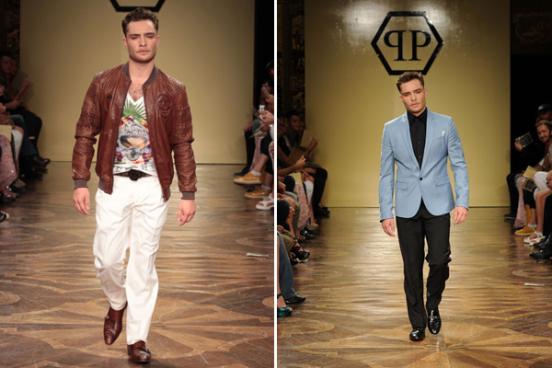 Chloe Sevigny at the show Kenzo, which she closed, and completely free, as a friendly aid.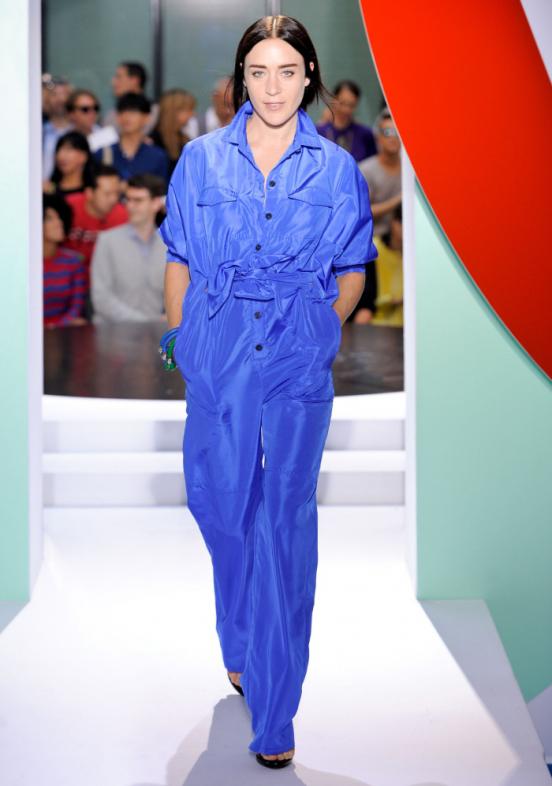 Victoria Beckham and Roberto Cavalli - are old friends, so it is not surprising that Vicki appeared on the show designer in 2006, when it was showing than the men's collection.
Ellen Dedzheneris on show Richie Rich
Kirstie Alley at the show Zag Toi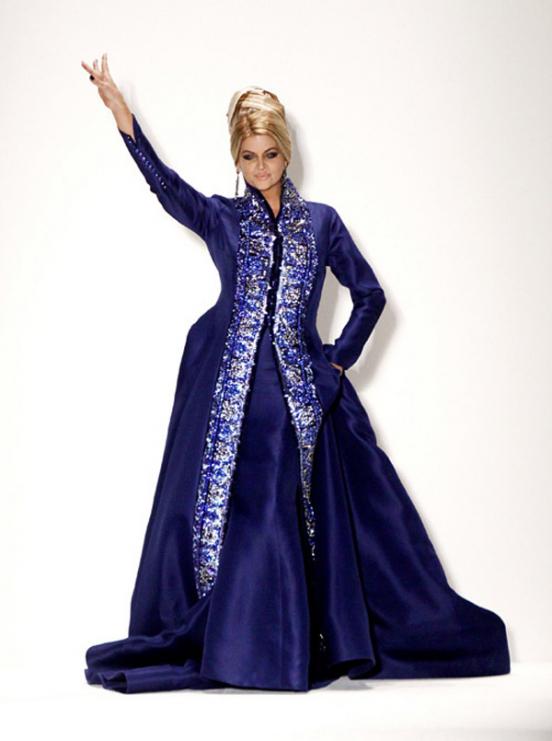 Paris Hilton at fashion shows Triton in 2009 ...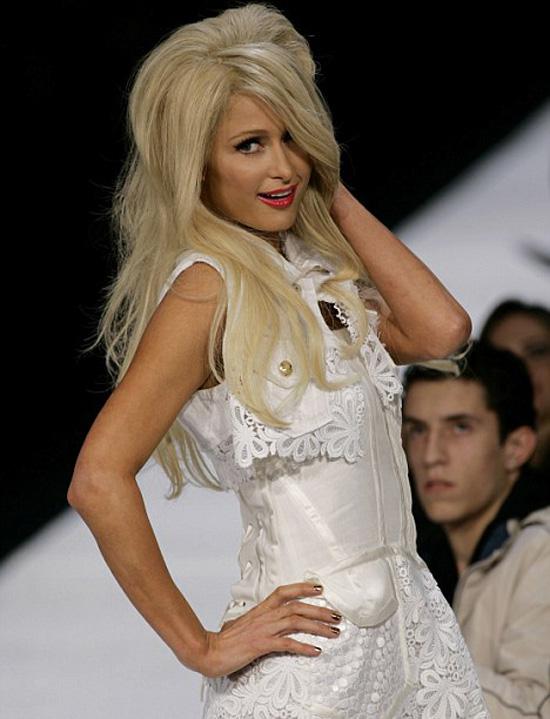 ... And on the show in 2004.
Heatheratte
At the same show shone and sister Paris - Nicky Hilton. Girl slightly spoiled the show on the road shoe dropped.
Kelly Osbourne at a charity fashion show Fashion for Relief in 2006.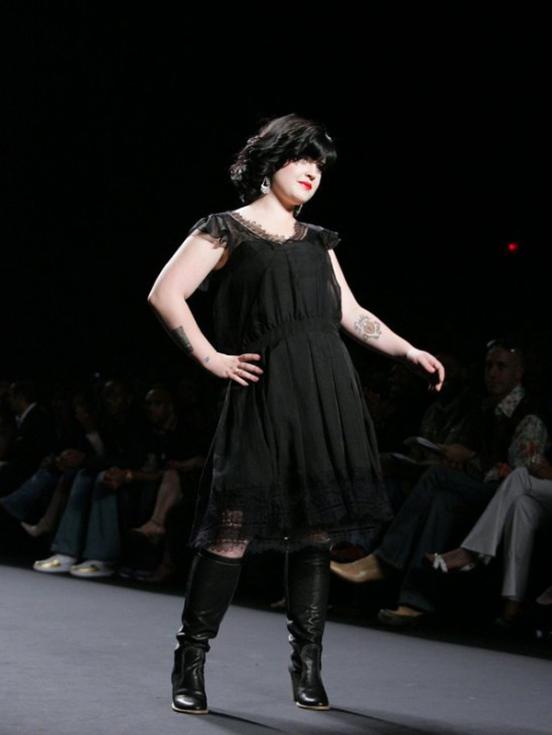 And there Gerry Halliwell.
And this is Chris Brown at a fashion show Naomi Campbell's Fashion For Relief Haiti in 2010.
Generally charity fashion shows in America - business as usual. So show called Heart Truth's Red Dress is held each year in the United States. Its essence is simple - the famous women shine on the catwalk in a red dress created by famous designers, and the money from the show go to the fund to help women with cardiovascular disease. A small selection of photos from past years shows:
Rose McGowan
Minka Kelly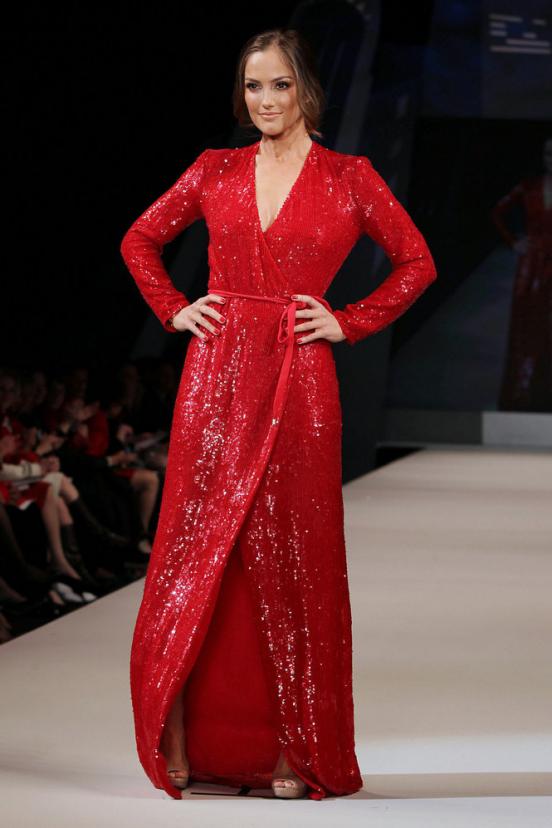 Rebecca Romijn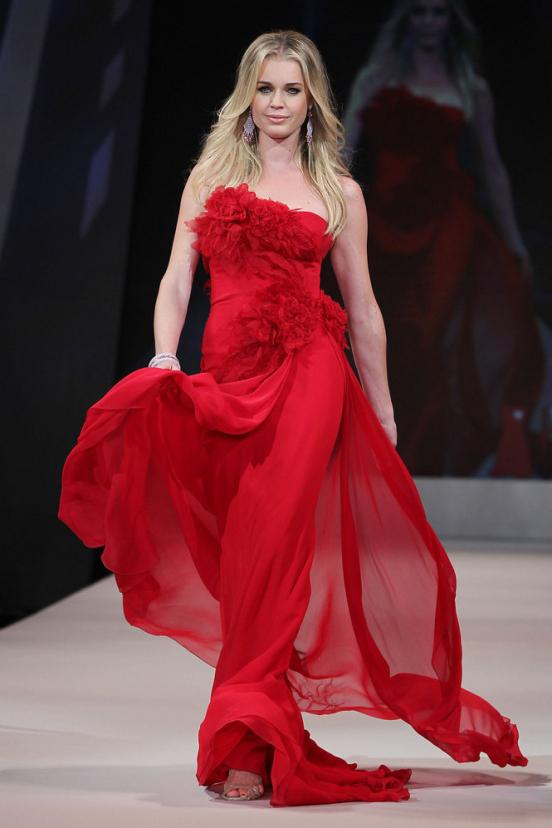 Denise Richards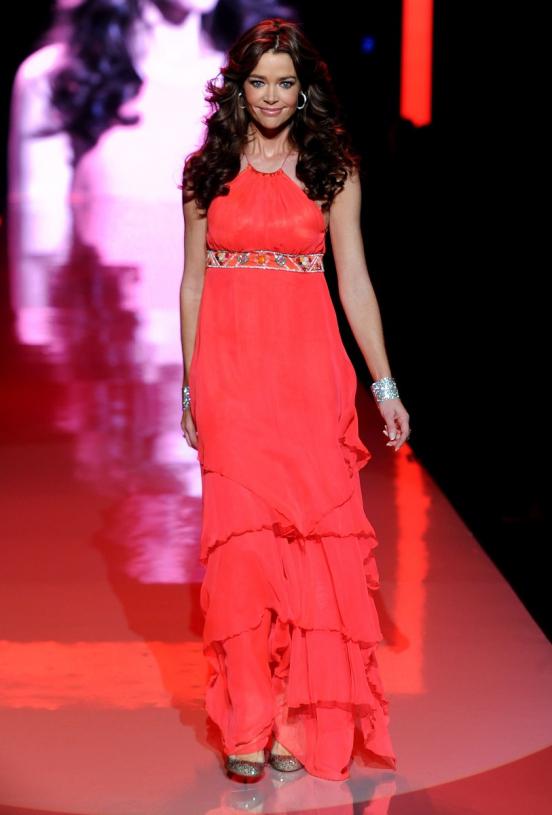 Felicity Huffman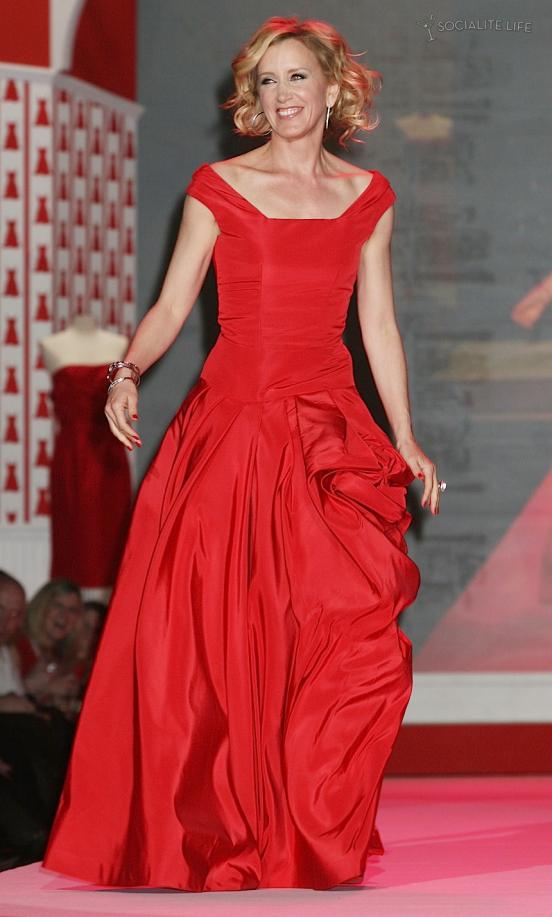 Amanda Bynes
Kim Kardashian
Dita Von Teese
Joan Collins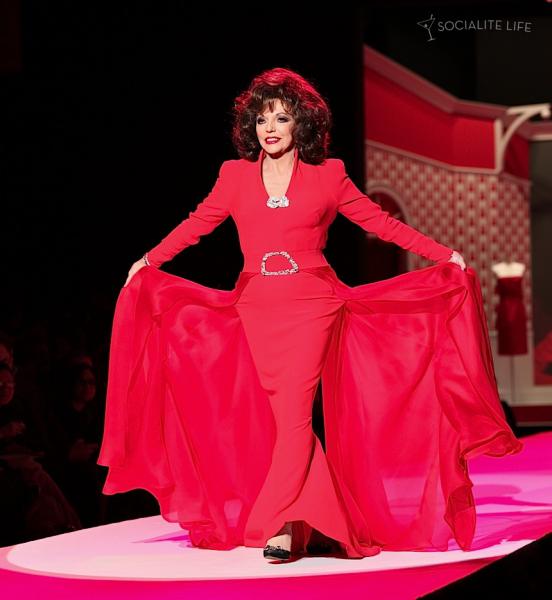 Hilary Duff
Tori Spelling
While the ladies walk around on the catwalk in red toilets, famous men dress in kilts for the annual charity show Dressed To Kilt Charity Fashion Show.
Kyle MacLachlan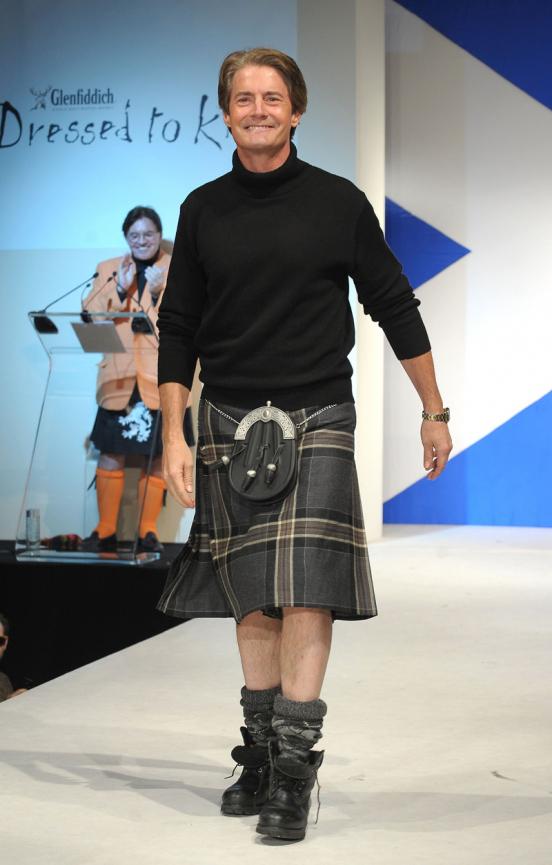 Alan Cumming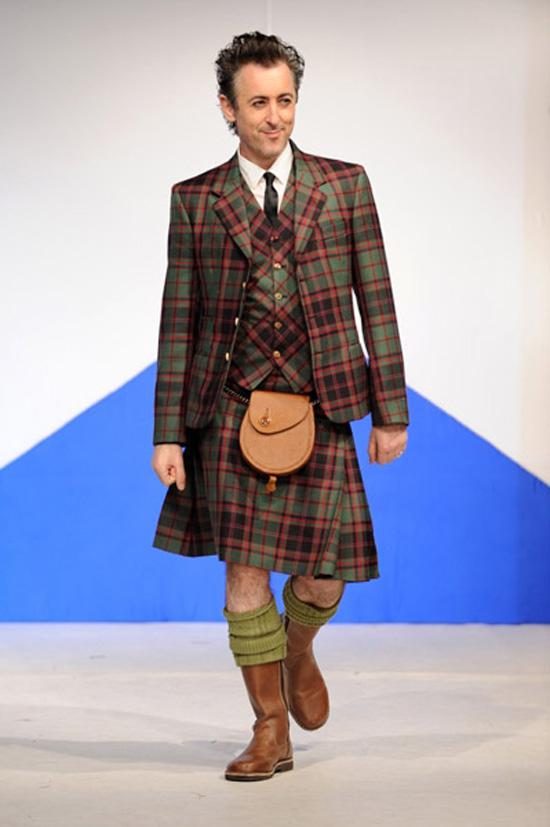 Ed Westwick looked very sexy in a kilt.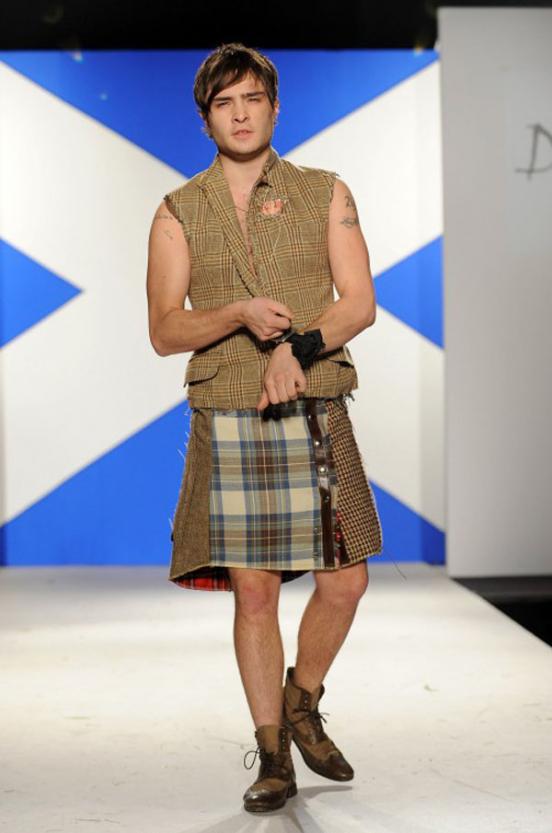 His colleague on the TV series "Gossip Girl" Matthew Settl wasted no time showing spectator beautiful legs.
But none compare to this group in a striped bathing suits plaid skirts headed by Kiefer Sutherland and Chris Noth.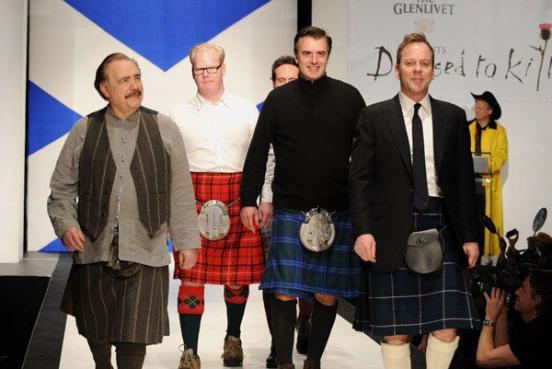 A moment later, they demonstrated the audience that these men under the kilt there is absolutely no-thing.
I liked Chris Note to disrobe - it hardly took away from the scene, he always strove for the umpteenth time to show everyone a marvelous ass "Men dream».
From the bare backsides to high fashion. This year's autumn collection Prada are not just a model, and the best men in the world of cinema. In my opinion, this is the best choice that could only make Miuccia Prada. They are delicious!
Adrien Brody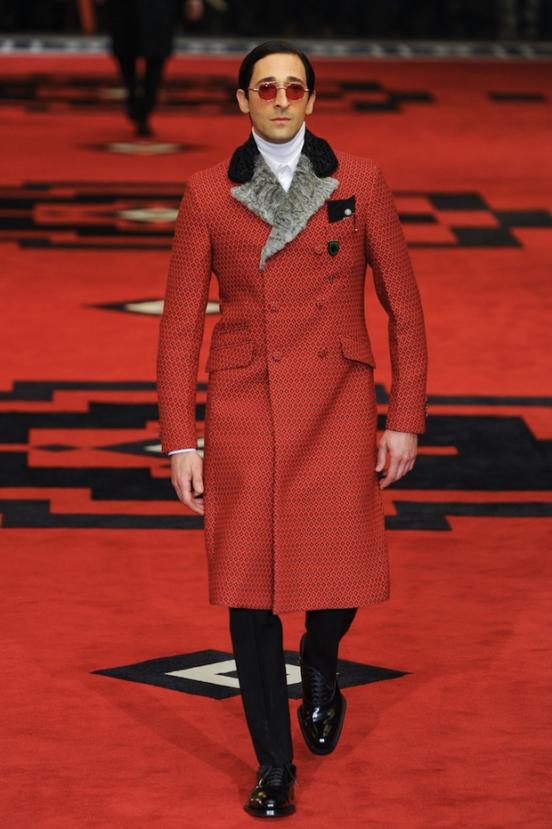 Tim Roth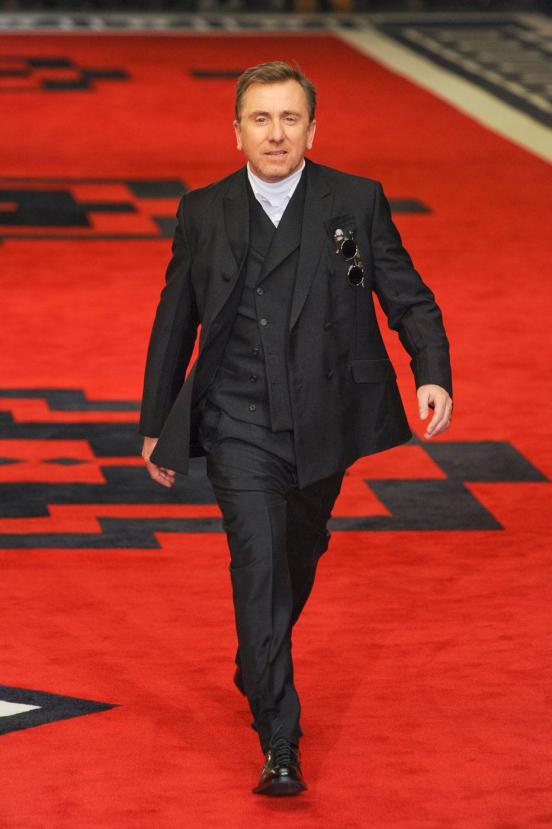 Jamie Bell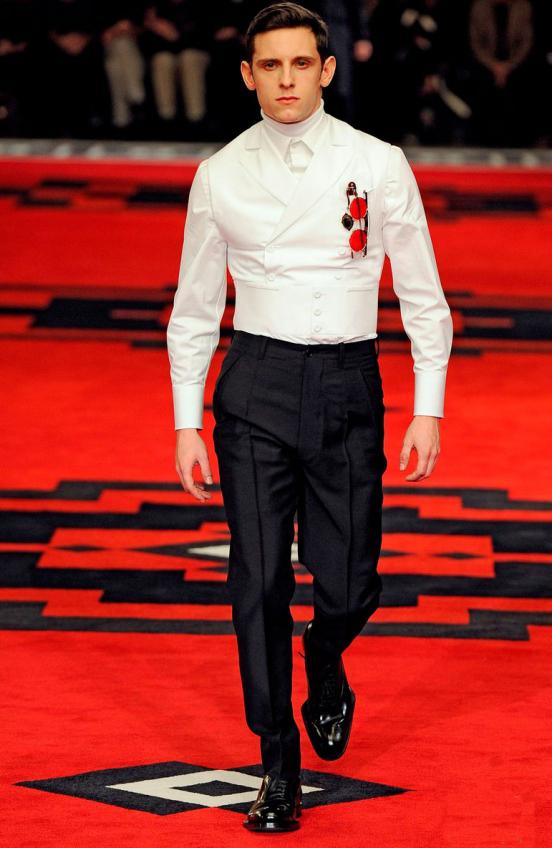 Gary Oldman
William Defoe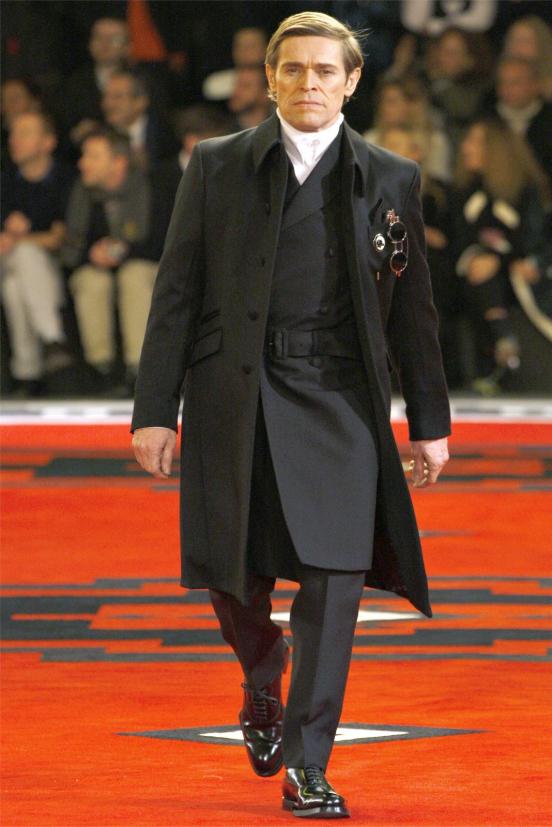 Garrett Hedlund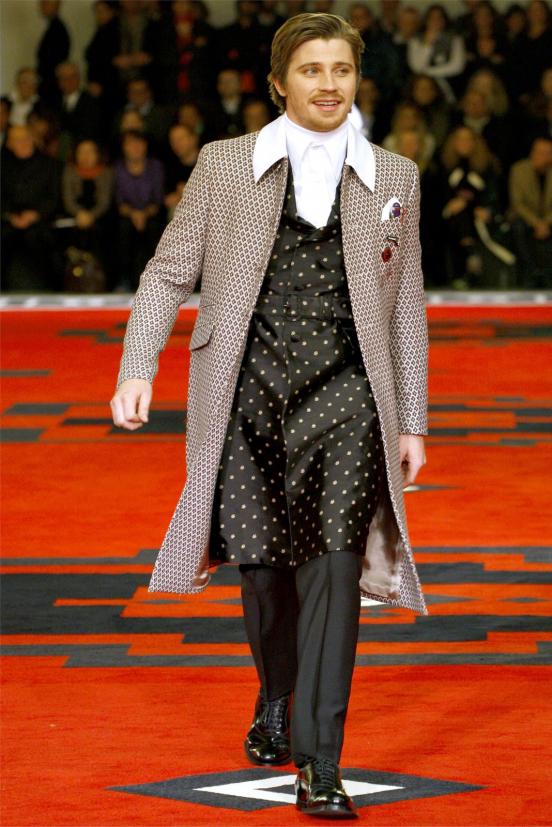 Emile Hirsch