We are all different, but we are on someone a little, but similar.
Someone at my mother, someone at my father, and someone on his Rottweiler Tyapu. Or a Rottweiler on him.
Celebrities, of course, people, but sometimes - animals.
See for yourself.
Sarah Jessica Parker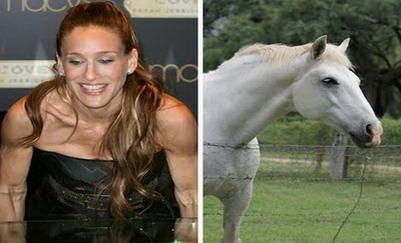 Sarah Jessica Parker, whatever you say, hard worker. Plow, without a break, knowing that after the "Sex and the City" role will be a little too memorable image. Shoes is never too much, and the salary of one end.
Jamie Hyneman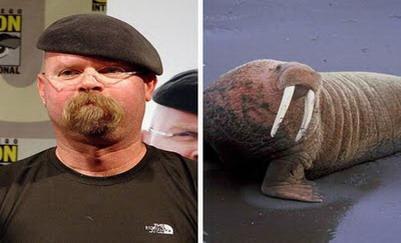 Jamie Hyneman - amateur experiments, is not afraid to test the strangeness, but the calories in your own plate, he could hardly detect. But they are there, judging by the photos, present in excess.
Jim Carrey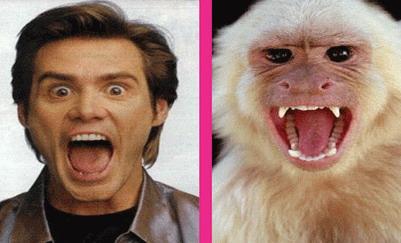 Jim Carrey is yelling, then writhes. The most interesting is that he paid millions for it!
Liza Minnelli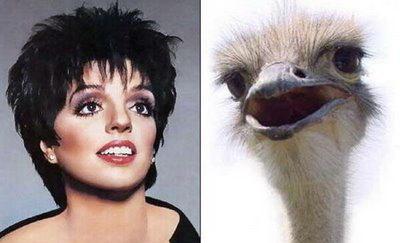 Lisa eyed looks invitingly in the blue distance, hoping that the new script arrives like a piece of cheese.
Snoop Dogg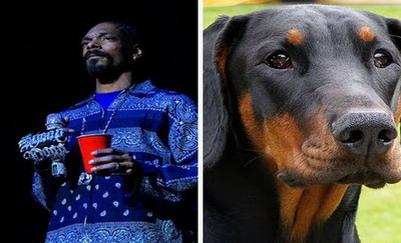 As the saying goes, I named the dog, no one will for language is not pulled, he suggested.
Victoria Beckham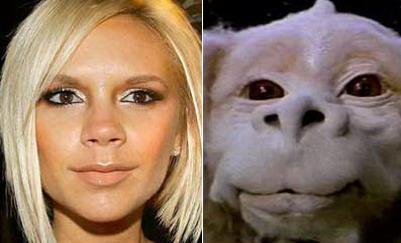 Victoria Beckham is considered stylish, in England it is called Posh, in translation - a luxury. We, of course, not in England, we do not understand.
Jon Heder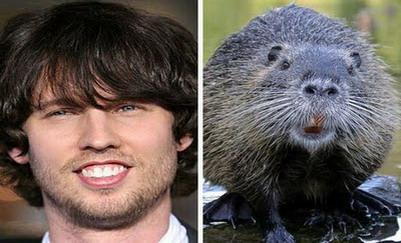 John loves to smile, fluffed up mustaches and beard peeps. Wool wonderful!
Donatella Versace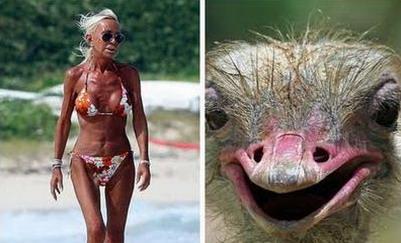 Donatella Versace - trendsetter, she was a bird's eye it is clear that you need to wear and how to look. And do not argue with professionals ever!
Tina Turner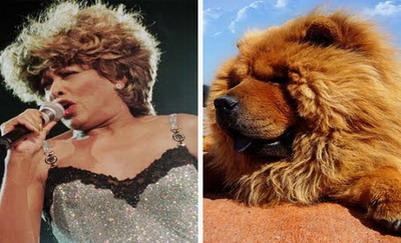 Tina Turner lights and into adulthood, so much so that mane smokes.
Josh Hartnett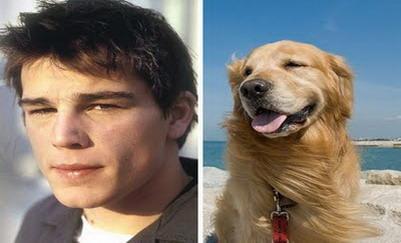 Josh - man brave and active, looking to squint. Interestingly, right?
Nicole Kidman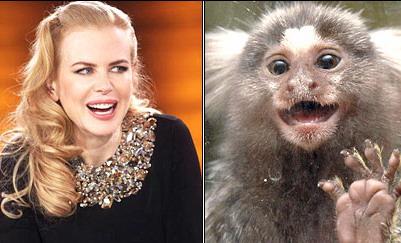 Nicole Kidman - an interesting lady, like most, and like and small.
Rowan Atkinson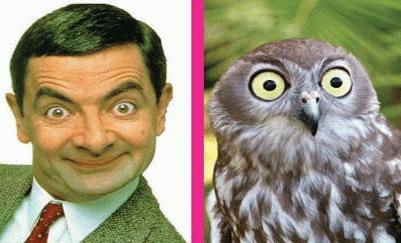 Mr. Bean obviously surprised: "Really takes so much more in this stupid movie I should ape?»
Mary-Kate Olsen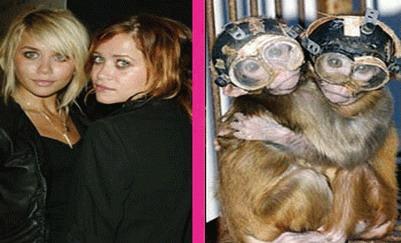 Olsen twins - do not pour water. And there together, and here together. And both jacket and black sunglasses and fashion, design and hats. In short, the sisters!
Julia Roberts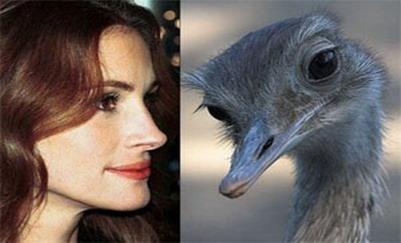 Julia Roberts in his recent films fell into a romantic bliss, it travels, it contemplates, then eat. Oh like a bird or a little more - not telling.
Jack Black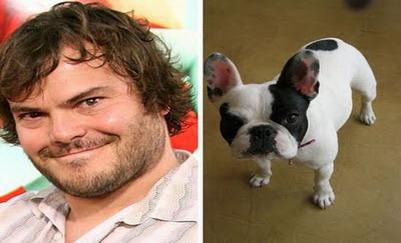 Black Jack white ear.
Kelly Osbourne
Kelly Osbourne someone said that with the makeup she gone too far.
Gary Busey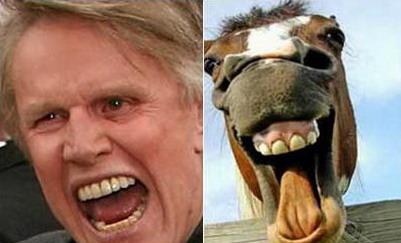 Gary argues passionately that the driver's license he does not need it himself transport.
Samuel L. Jackson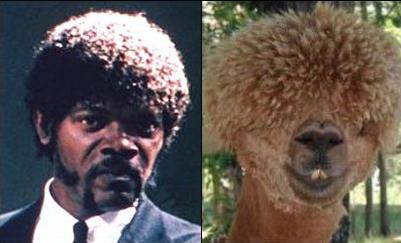 Samuel L. Jackson - lucky summer would never bakes, winter hats to be spent is not necessary. Everything with him!
Christopher Lloyd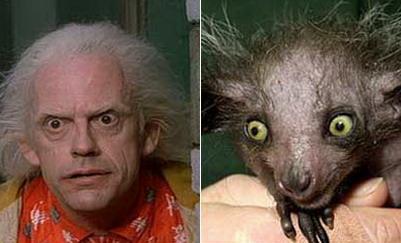 Christopher Lloyd is able to pay for and not be transformed, so much so that the ends of her hair moved. And not just him.
Travis Barker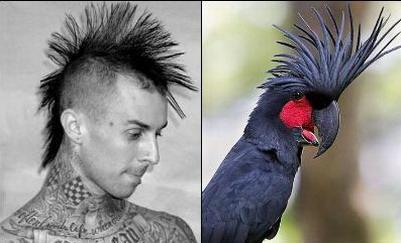 Travis - a creative person, for the attention of the crowd is ready to join the ranks of birds. But looking at his tattoos, I could not help think - and not sitting there? And once again start thinking ...
Kavin Malone
Kevin lives is clearly a success!
Hayden Panettiere
Hayden Penetteri near Klitschko not only photographed. Once their relationship became somewhat closer ...
Amy Winehouse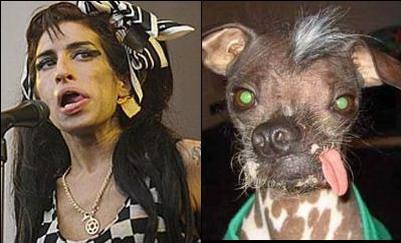 Amy Winehouse and the language was suspended, and tchotchke.
Lucy Lawless
"Warrior Princess" requires a fee for half a year.
Tori Spelling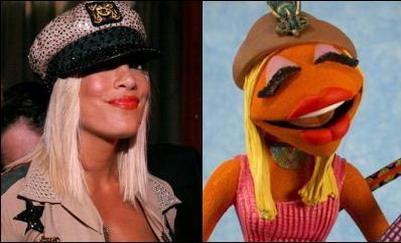 Trendy Maid Tori Spelling fervently winks from under his cap. Like, I'm doing in the cartoons, did not recognize?
Marilyn Manson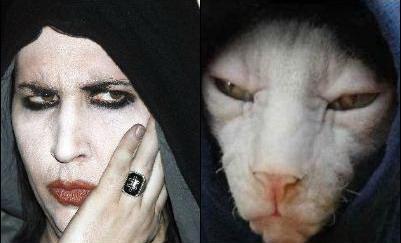 Marilyn Manson in sorrow. Or a tooth ache? Most likely, he was someone on the road, "he said," that men do not paint the lips and do not use powder. I Thought.