Burlesque queen, actress and model Dita Von Teese recently introduced a dress, created using 3D-technologies. According to the creators, but they are designer Michael Schmidt (Michael Schmidt) and architect Francis Bitonto (Francis Bitonti), a dress designed by the medieval mathematician Fibonacci drawings.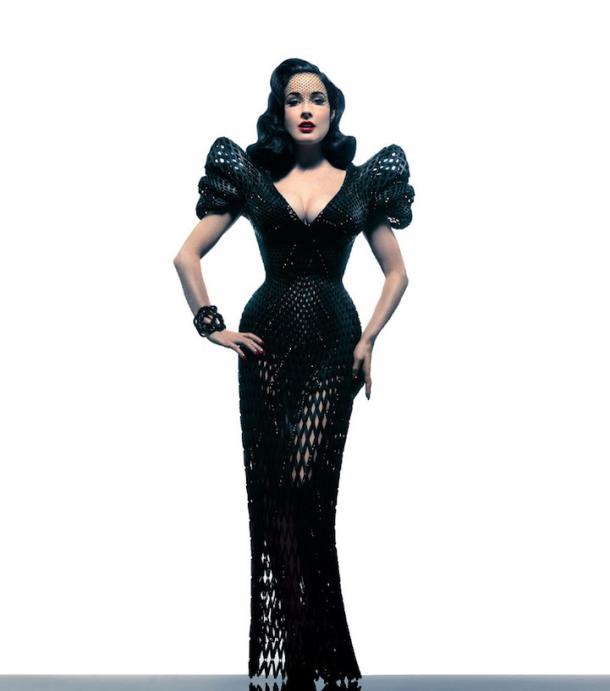 Spectacular dress is made of 17 individual printed pieces that created the 3D-printer. The basic material used nylon powder, takes the form of using a laser. The dress consists of a 3000-socket joints and 12 thousand black crystal Swarovski, adorning the mesh base. Black dress fits perfectly delicious form Dita. In addition, it boasts ease of movement. Nylon laser sintering technology makes it possible to adjust the outfit strictly on the figure, taking into account all the individual characteristics.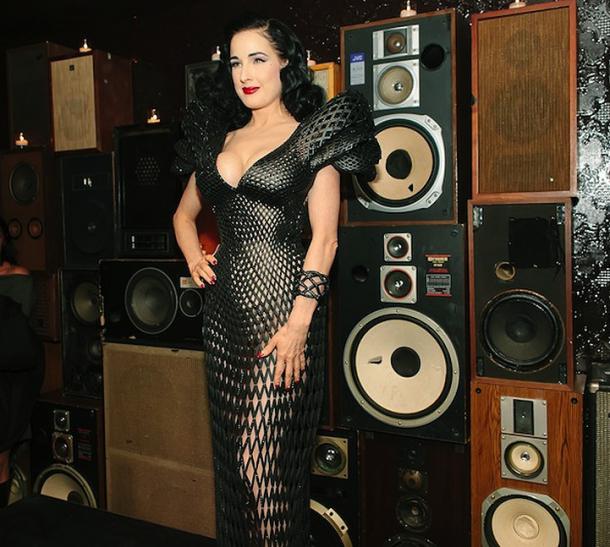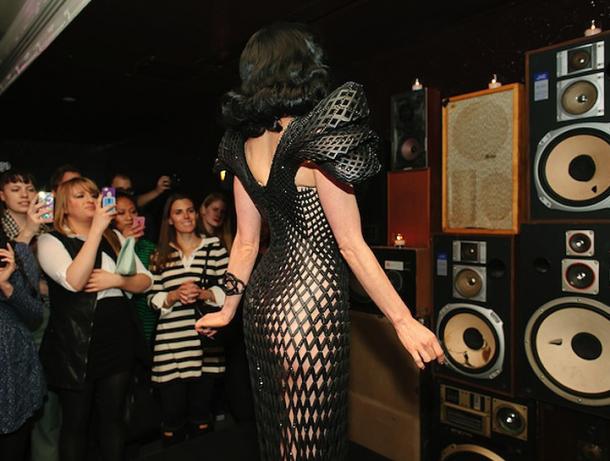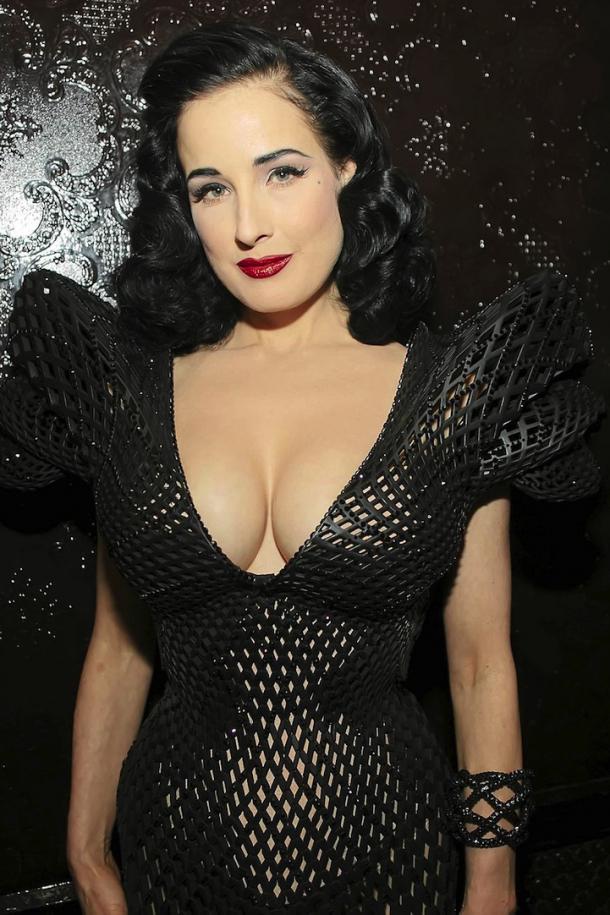 Architect Francis Bitonto in an interview said that creating such clothes is not so simple and not modern digital technology it is unreal. The world's first 3D printed dress was presented in the show at the Ace in New York. The miracles of modern technology made it possible to convert the powder into a flexible three-dimensional garments. This event has already been called the discovery of the world of fashion. Developers are confident that this will give impetus to the creation of 3D-printed fashion.