At the last spring Fashion Week in New York, he presented his new collection for brides another world-renowned guru of wedding fashion and elegant femininity - Carolina Herrera. Venezuelan-American designer is not the first time offers all women a variety of images of the bride - a refined and elegant, sexy and romantic, Bohemian and conservative. None of the other outfits not repeat because traditionally every time Carolina Herrera comes up with something new and at the same time in the spirit of his fashion brand. As always, she used the trends of the moment in the context of their individual style and perception of the world as a whole.
As we know, Carolina Herrera was entrusted with creating a wedding dress for the heroine of the cult "Twilight" Bella Swan, in which the designer was struck again and his fans and fans of the "Saga" exquisite combination of original, romance and sensuality in her bride's dress created.
So what Carolina offers us in his new collection?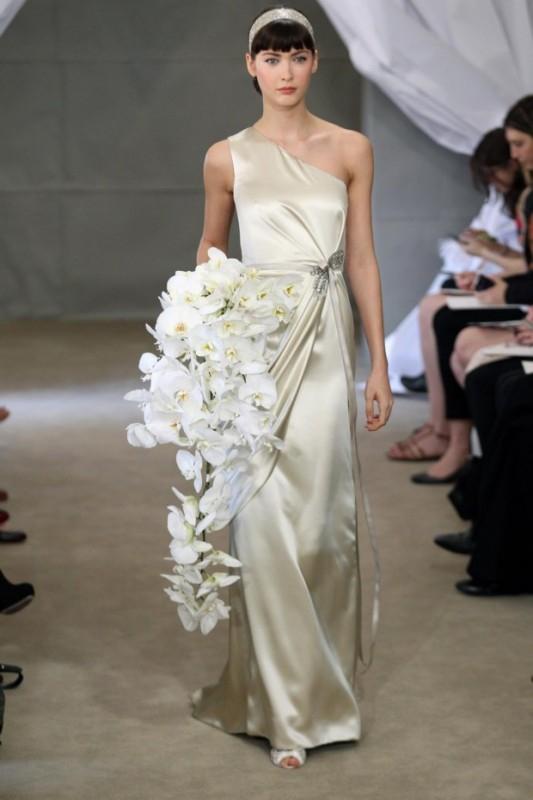 According to 73-year-old designer, she created her new wedding gowns, being impressed by the photos of the famous English photographer Cecil Beaton previous years, the work which it has once again struck recently when she visited the exhibition held in London.
I was a big fan of Cecil Beaton all his life. I think he's the most amazing photographer, it was so much glamor, and it's all there in his photographs. Unbelievable. His exhibition was held in New York and one in London. And of course, I have all his books. So what are these beautiful portraits in one way or another served as the inspiration for the new collection.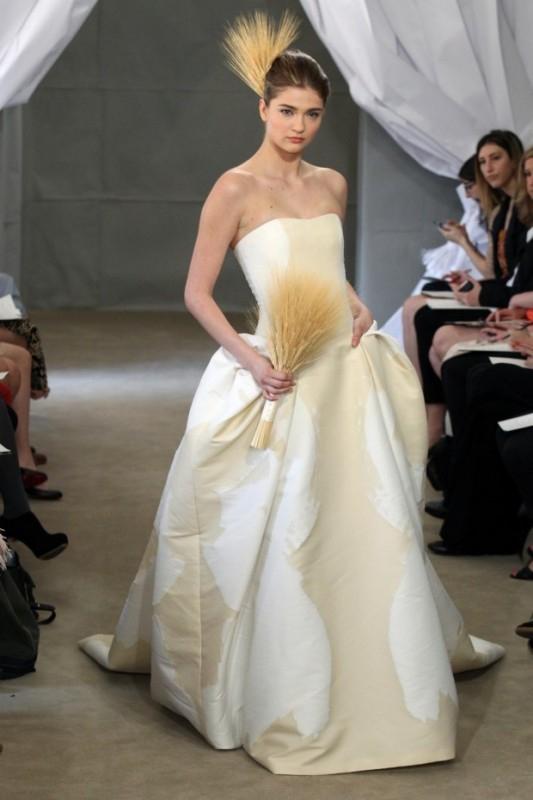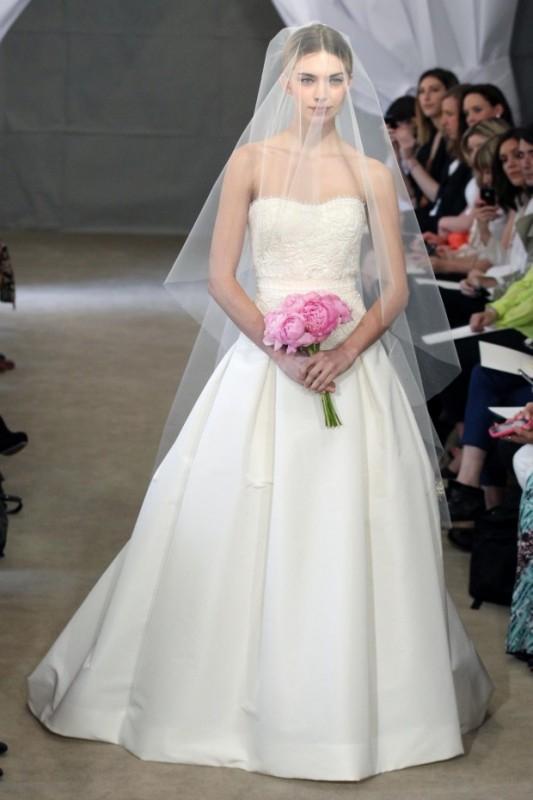 The very same fashion show began with a presentation rather original model - is the bridal trouser suit, which will complement the extravagant straw shlyapka.Pervoy model was pantsuit - this for brides, I had never done before. But I think it's funny, because quite different from what is expected from the bride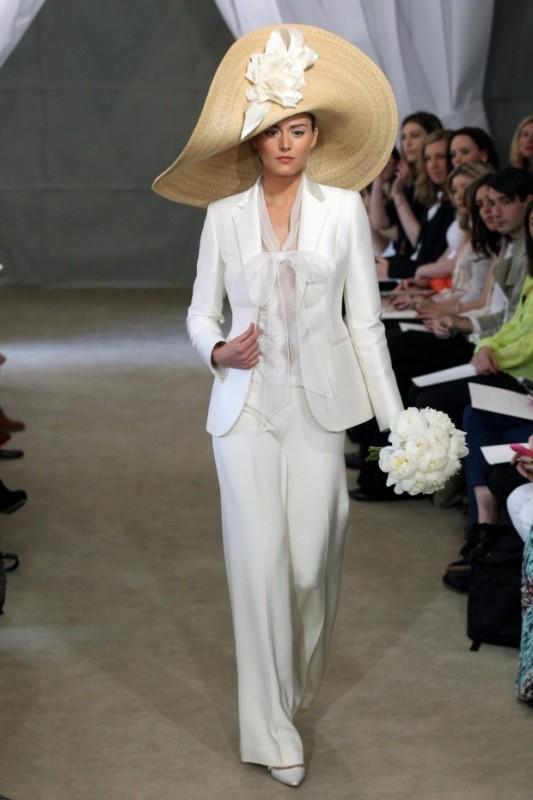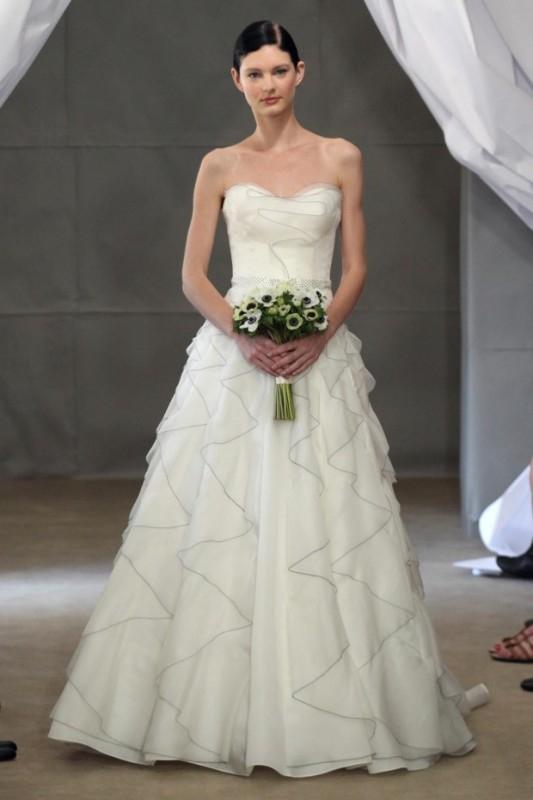 Also, as already mentioned, Herrera again struck visitors show a variety of shapes and styles: this elegant long dresses and classic curvy model with lace sleeves and bare shoulders, crystal-white dresses and outfits dairy shades. There were dresses that Carolina adorned with flowers that looked as if alive.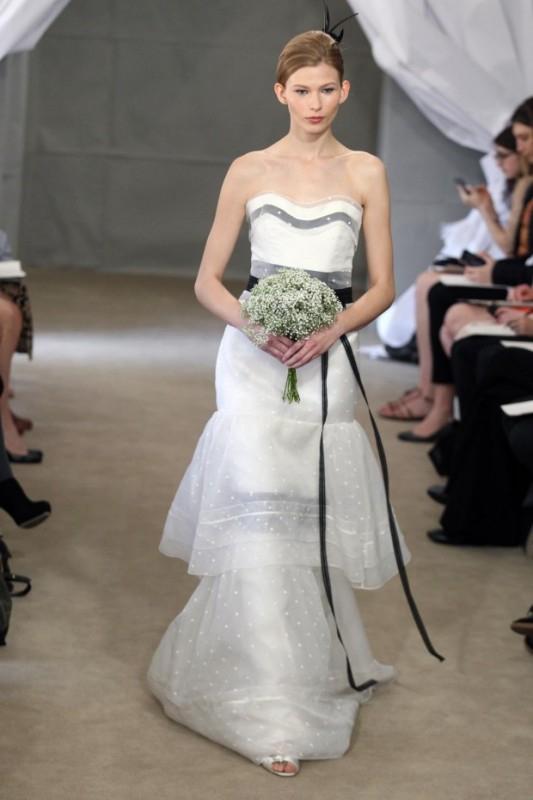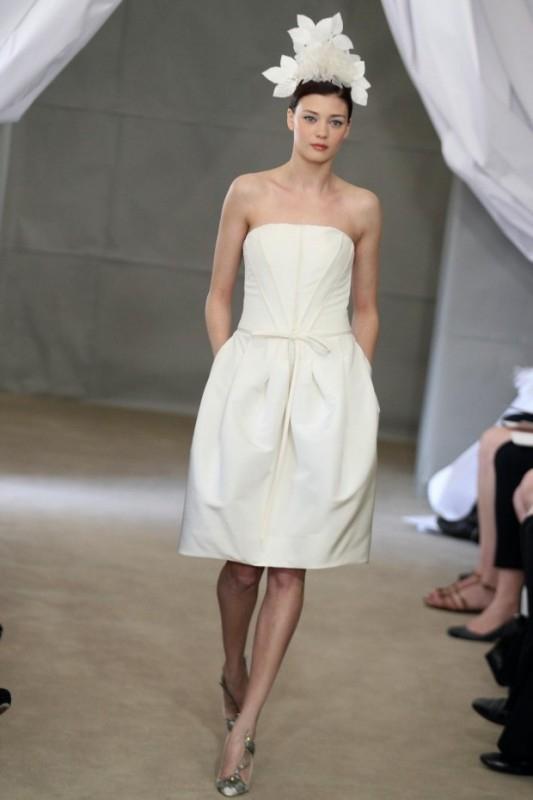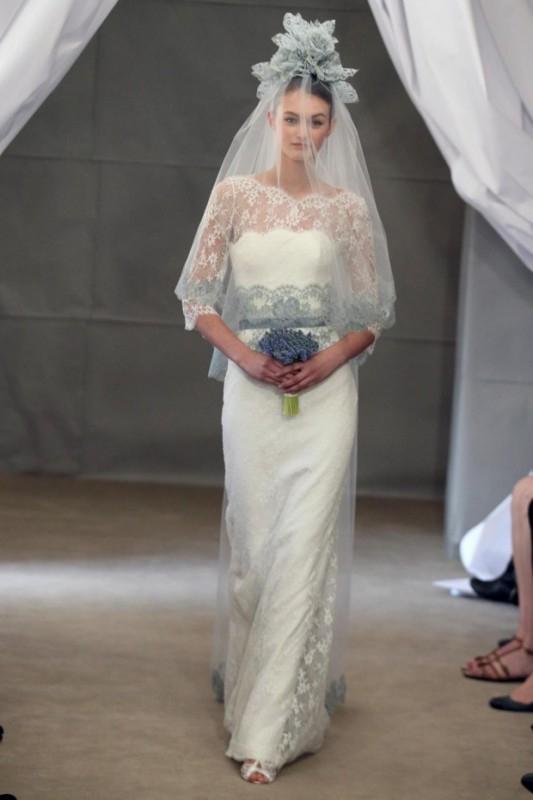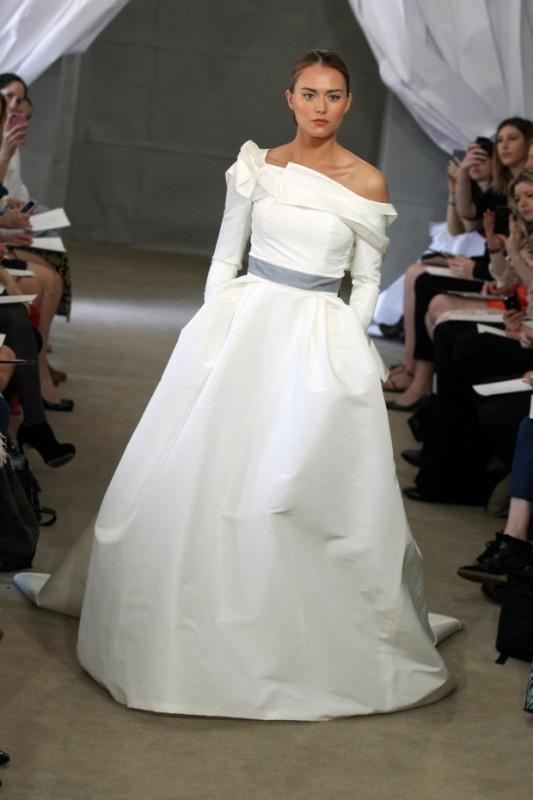 Herrera each board individually and has its own unique style and beauty. Carolina believes, and has always believed that the most important thing for a bride is not subject to fashion trends and stay true to their own identity and stilyu.Ya think they need to know what they want to wear. Not because they were told to put it on. They should feel comfortable, look radiant and feel confident.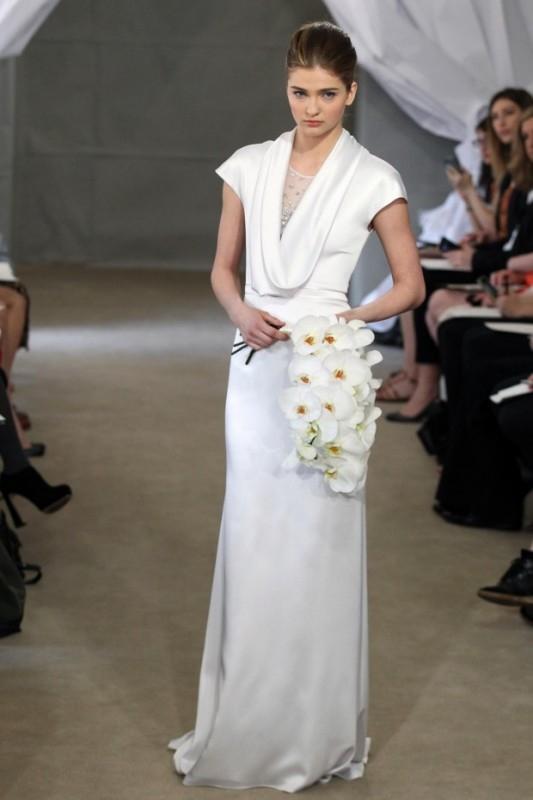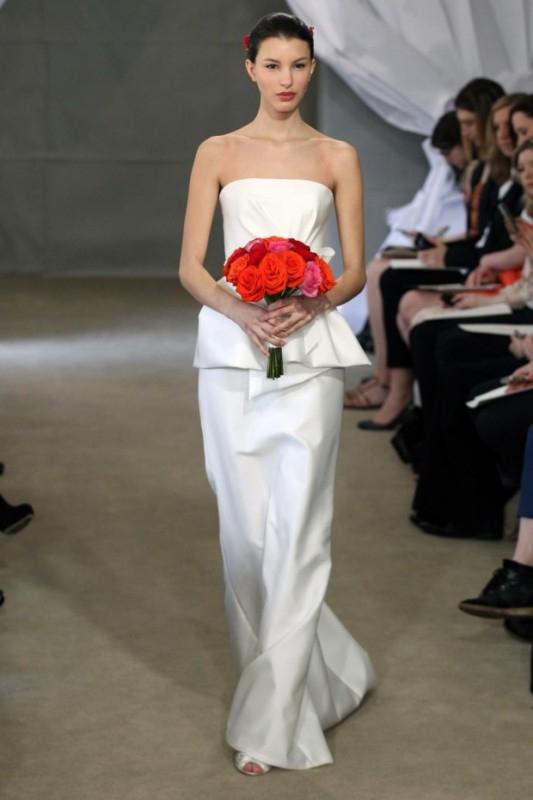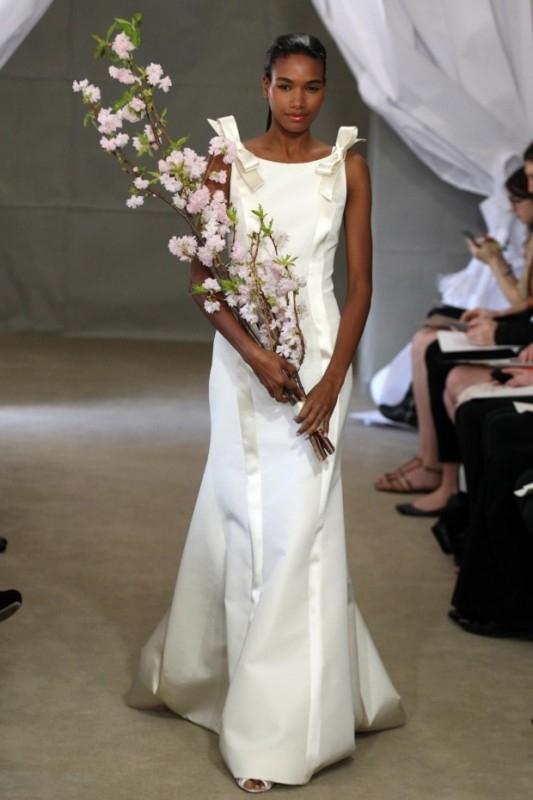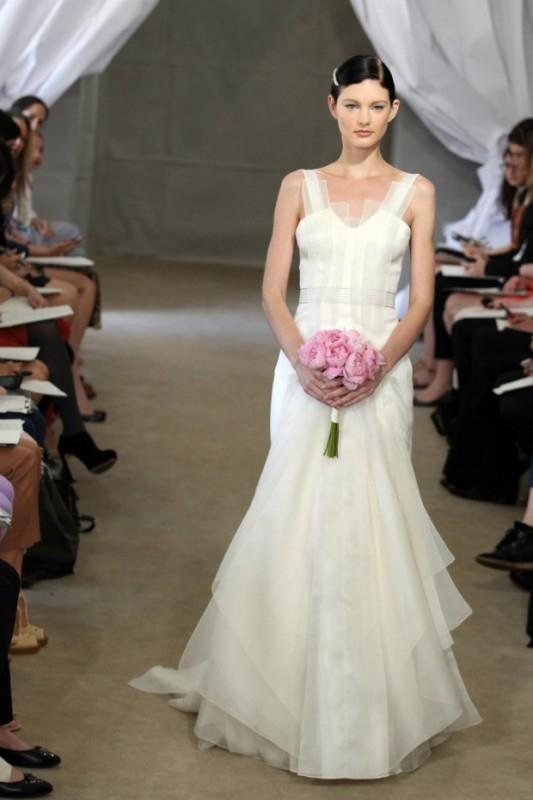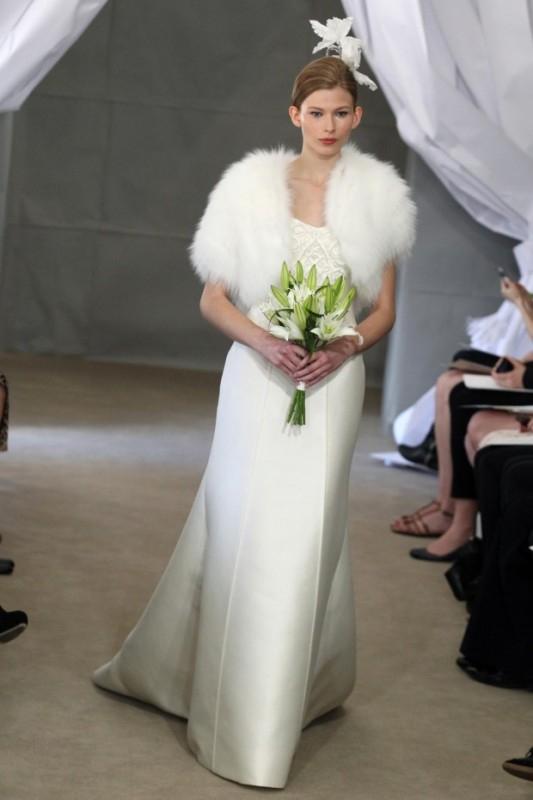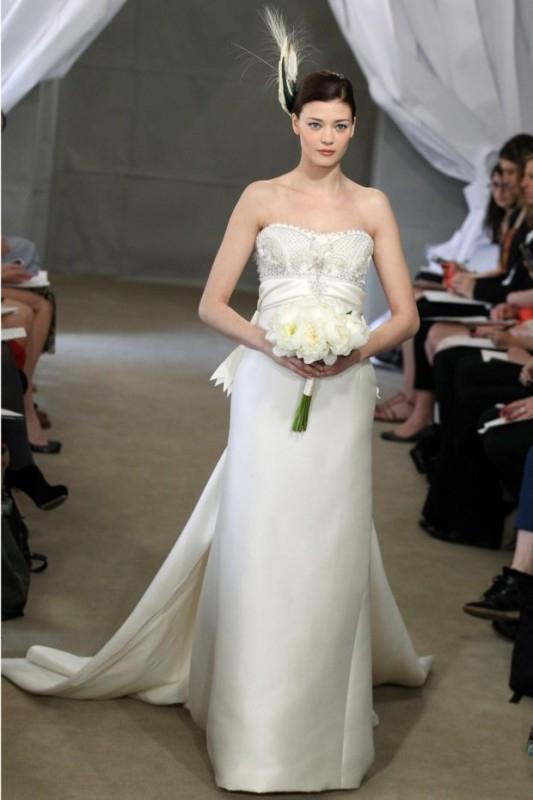 Another straw hat. I very much liked the idea. It looks and fervently, and romantic, and original.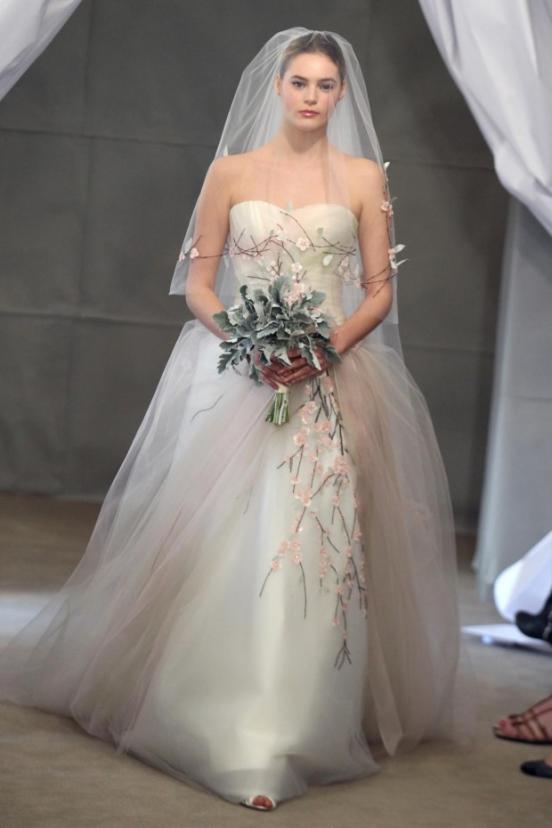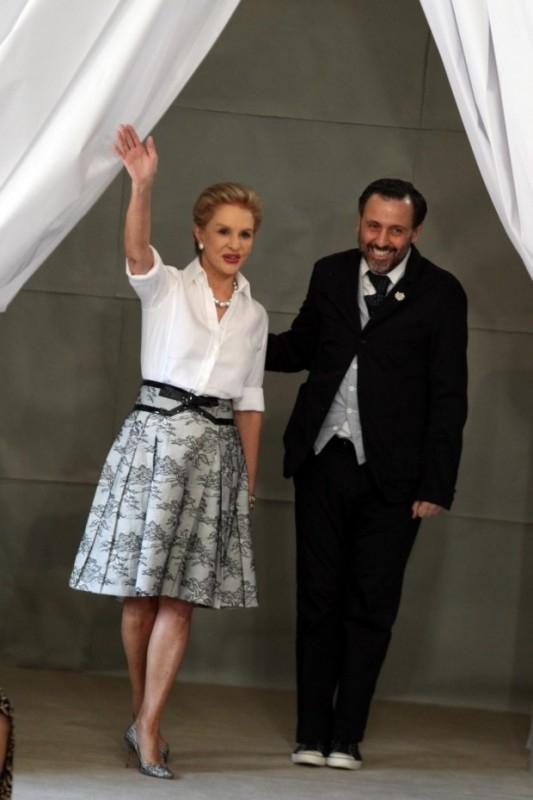 Note that this gorgeous woman and the designer is already in '73.