The famous Ethiopian model - is, of course, Liya Kebede. Girl with a unique appearance and the same precarious career. Leah started doing modeling career back in Ethiopia, then moved to France and later went to the United States. And on each segment of its path Woman waiting for a reward for dedication, hard work and charm.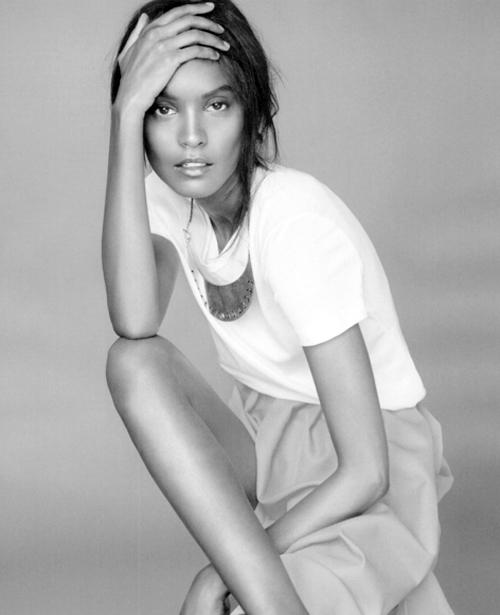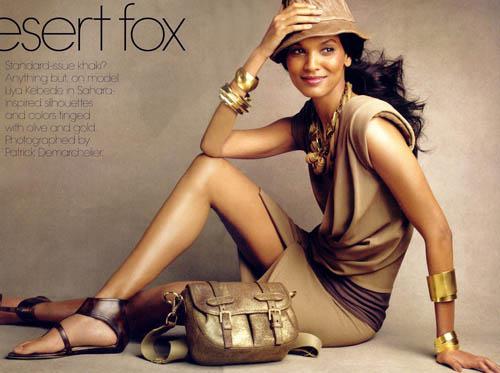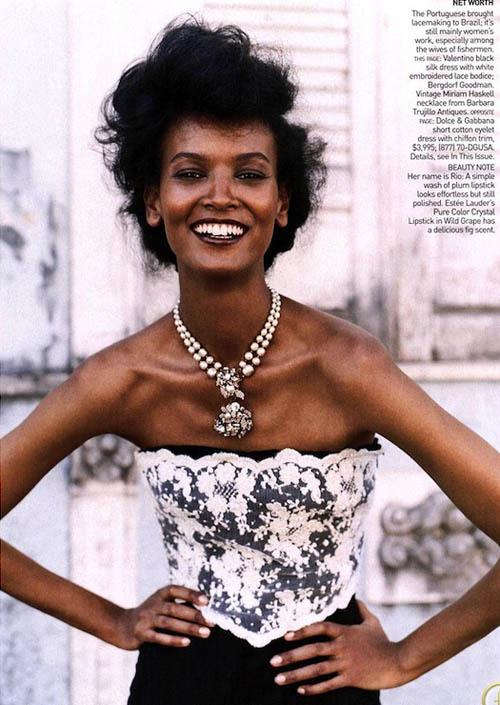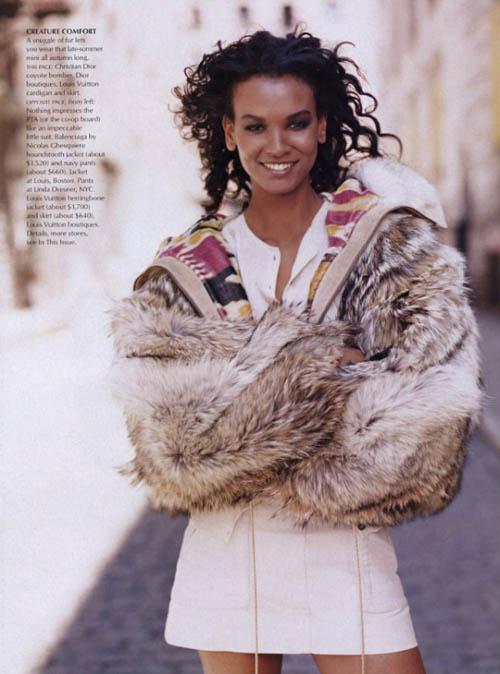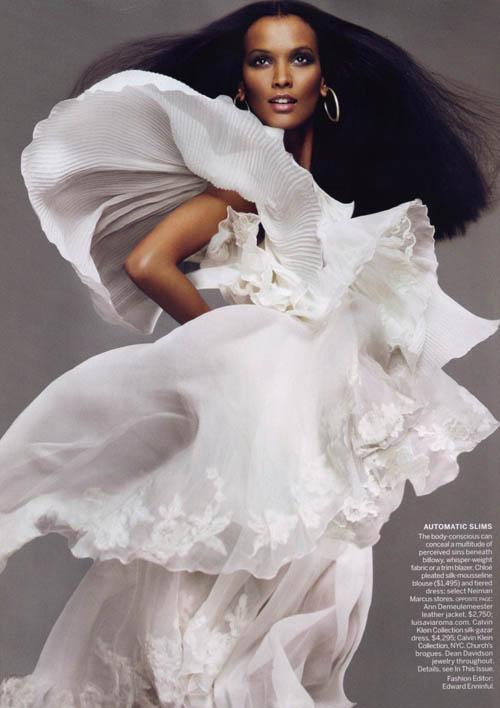 Even now, many can not resist the charm of thirty models. What can you say about a young beauty Leah. It is thanks to his charisma, Leah was able to get to many design shows and appeared on the cover of glossy magazines.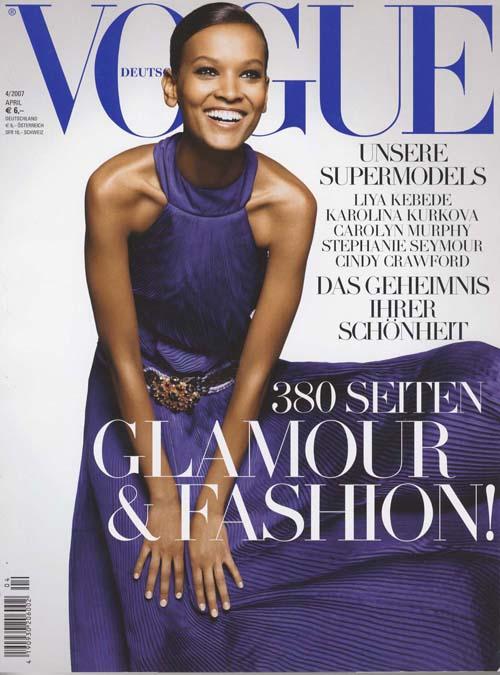 But when Leah started her career, black girl still rarely getting any good contracts. But Leah fortunate in this regard - it was not a pioneer, and besides, feature Leah had a lot of European.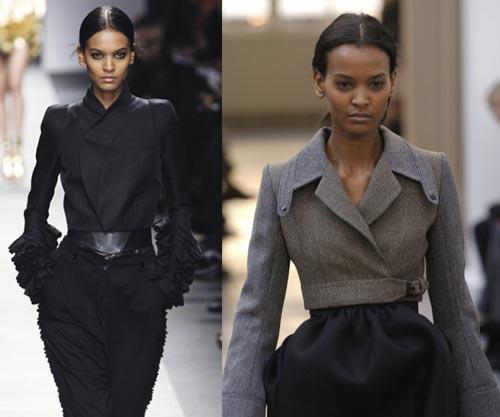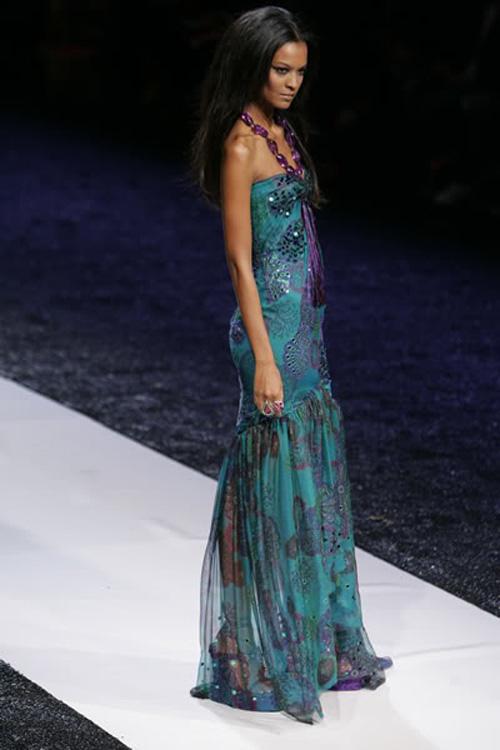 Kebede also became the face of cosmetic brand "Estee Lauder", thus becoming the first black model of this cosmetic corporations in the long history of its existence.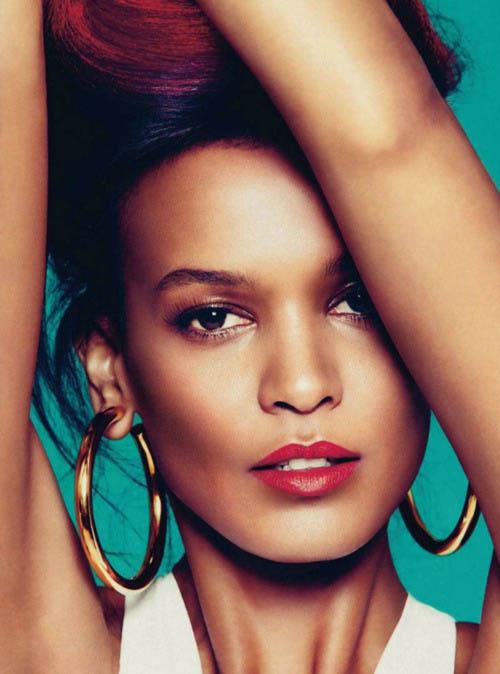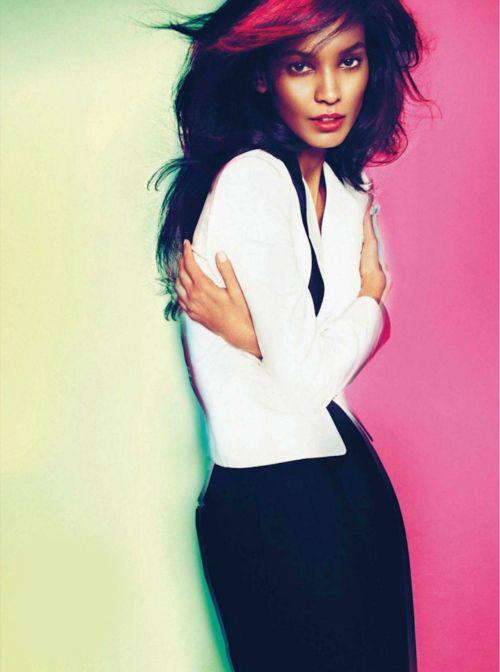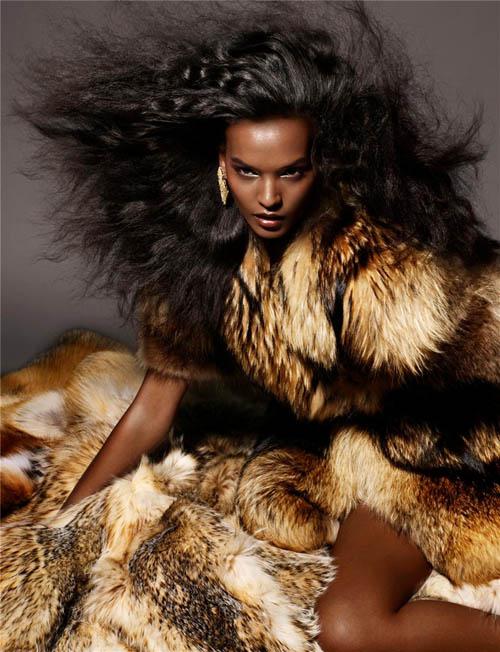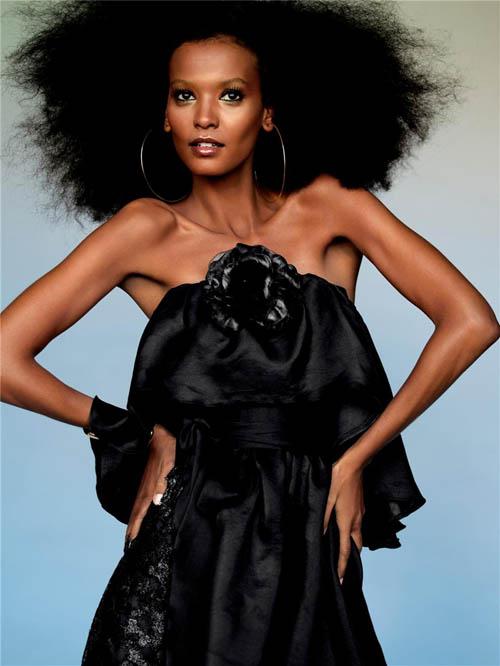 In July 2007, the magazine «Forbes» Leah Kebede placed on the 11-th line list of "15 richest supermodels in the world." For Ethiopian models is the highest score!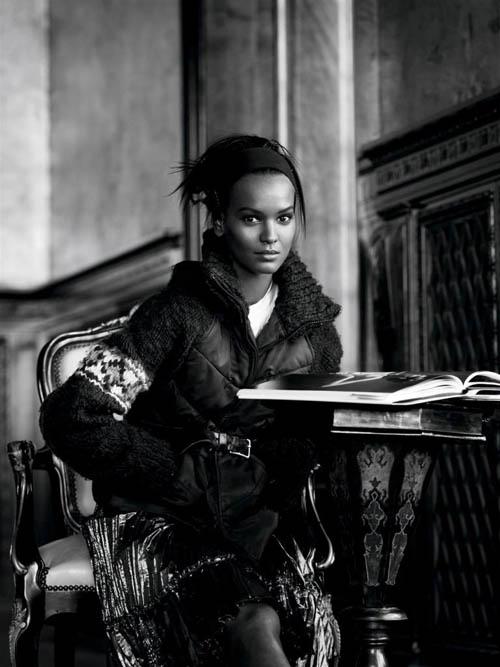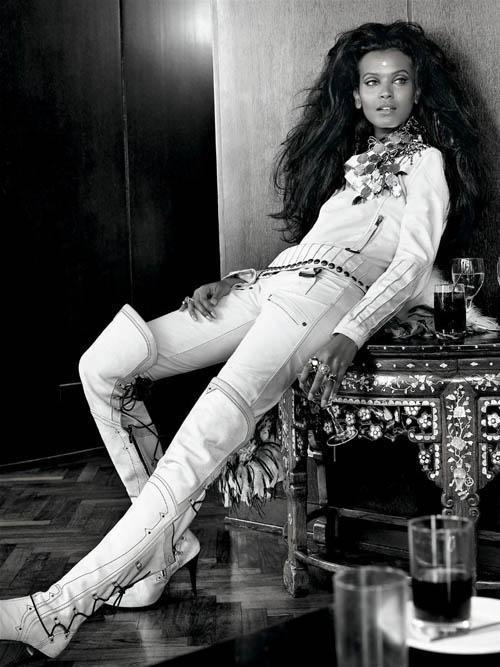 Leah with model Natalia Vodianova: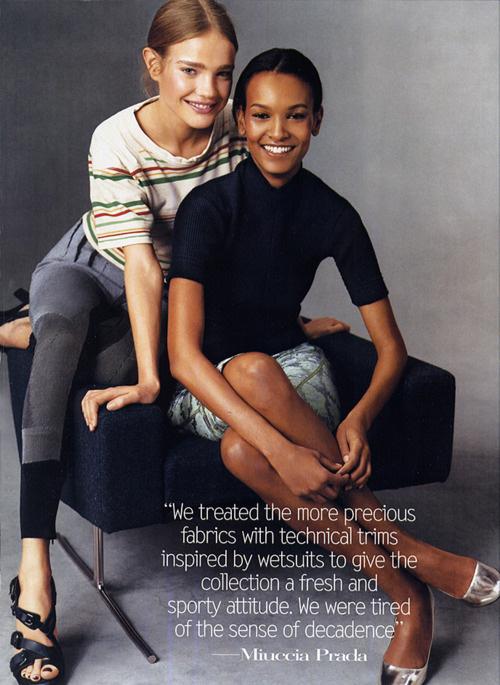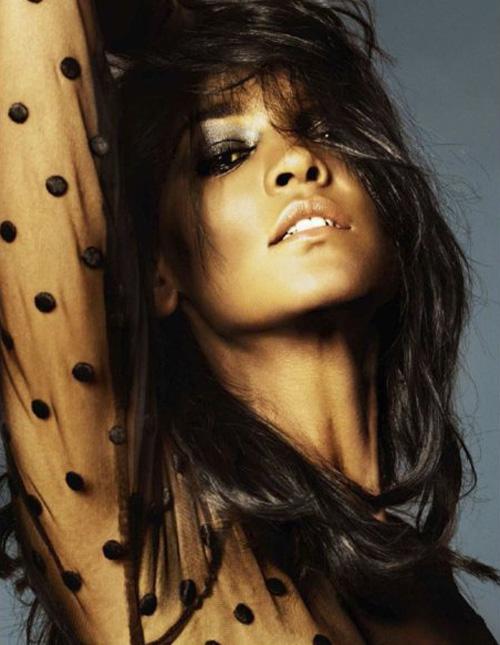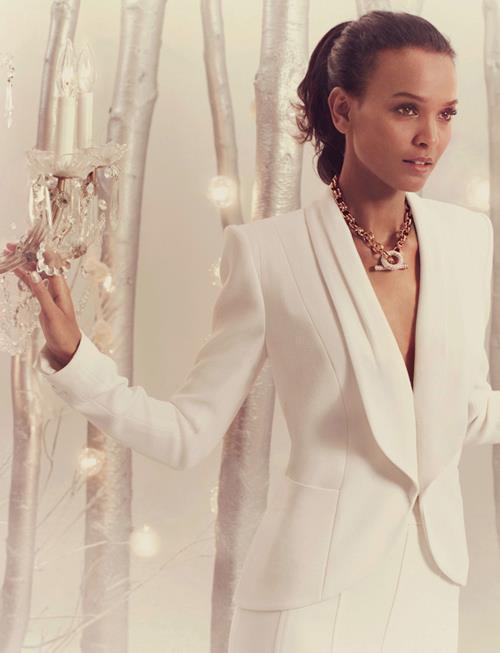 Another two years later, Kebede was the star of the film adaptation of the film-autobiography "Desert Flower".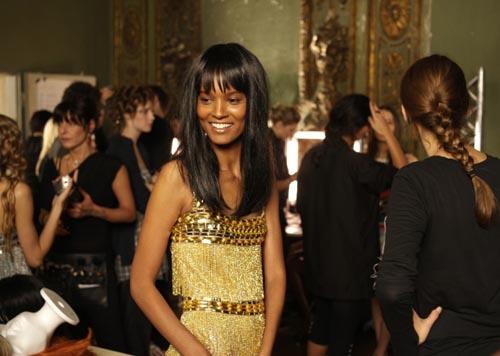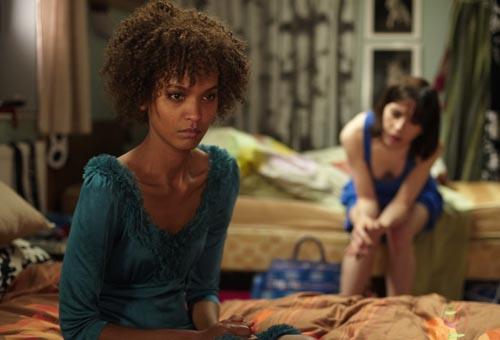 In 2008, the model launched her own clothing line called Lemlem. She created this line of clothing in order to maintain and pass on to future generations the traditional art of weaving skill Ethiopia. Kebede also known as a Goodwill Ambassador, a generous philanthropist and dedicated volunteer. She is also the founder of the charitable foundation that helps single mothers "Dark Continent", as well as supplies of medicines African hospital. In this case, Leah, and pays attention to his career. Not so long ago, she became the new face of cosmetics brand L'Oreal Paris. Leah was one of several "messengers Beauty» L'Oreal, including Beyonce, Jennifer Lopez and Gwen Stefani.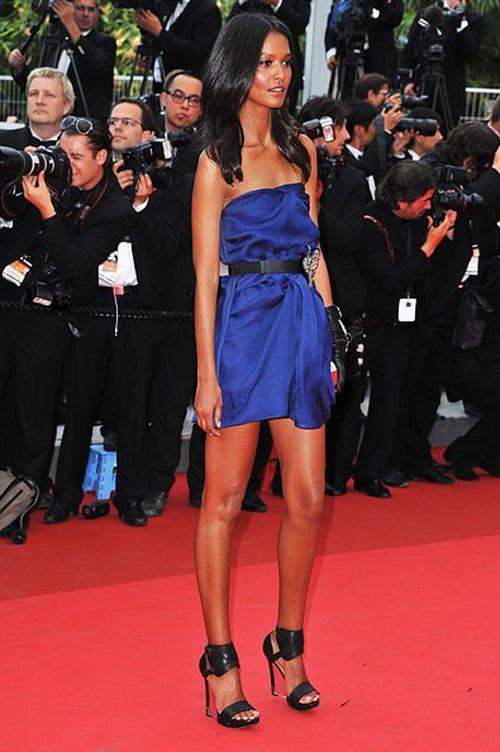 At most Leah two children - son Suhul (11 years old) and daughter Rae (7 years). Liya Kebede of the Ethiopian financier Cassie Kebede and lives with his family in New York. Unfortunately, Liya Kebede rarely appear at social events with the children and her husband. Therefore, we have to look at Leah in splendid isolation.