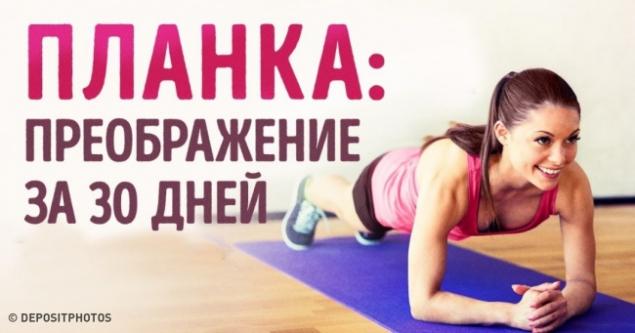 Every athletic exercise brings our body good. But there are among them those that have a positive effect in several directions.
The website
is divided into 30-day program that will benefit your health.
The challenge is how to perform 1 exercise per day for a certain amount of time from 20 seconds to 1 day to 5 minutes in 30-th day.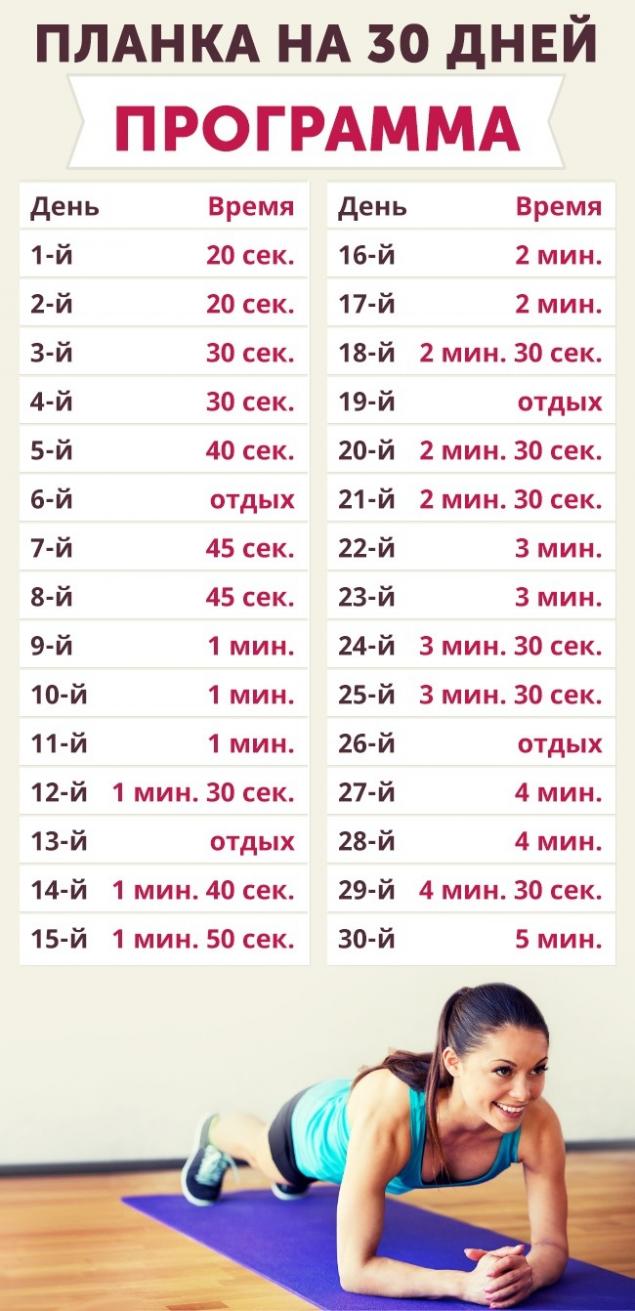 Journalist Leah Winhoek decided to test the effectiveness of this program. Leah is a lively person, so she thought that will easily cope with the test. "I was too confident. When I was in the correct position, my heart trembled, and I with impatience began to wait for the timer on your phone close to zero", — said the journalist.
"I have become tougher. I didn't realize it until last week, when to hold the bar much easier than a week ago. The final result pleased me very much".
But it was not the only change.
"I felt that took all the tension that had accumulated from sitting at the table. I was surprised at this effect after such a short period",
— the journalist told.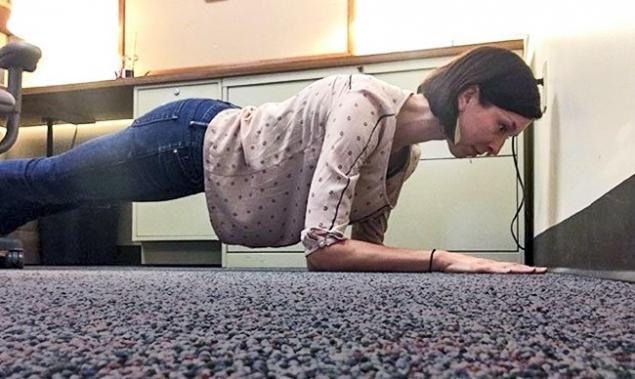 Lia Winhoek makes the bar at work.
If you do this exercise daily, you will experience the following effects:
You will get stronger.
You will improve your posture.
This will stimulate your metabolism.
You will work on several muscle groups.
This will help prevent injury.
If you decide to adopt this program, it is important to pay attention to a few points:
To avoid injury, you need to keep your posture. This is very important.
Just because it's an isometric exercise, you should not think that it is too simple and you nothing risk.
People who are overweight or heart problems or back should consult with a doctor before starting complex.
If you are skilled enough you can try to combine with other exercises that you can find in this article.
Photos on the preview DEPOSITPHOTOS
BBC, La República
See also
Everything you need to know to make your exercise program
15 stretching exercises that will give you a new body
14 unusual and very effective exercises for the press
via www.adme.ru/svoboda-sdelaj-sam/14-nestandartnyh-i-ochen-effektivnyh-uprazhnenij-dlya-pressa-1211660/