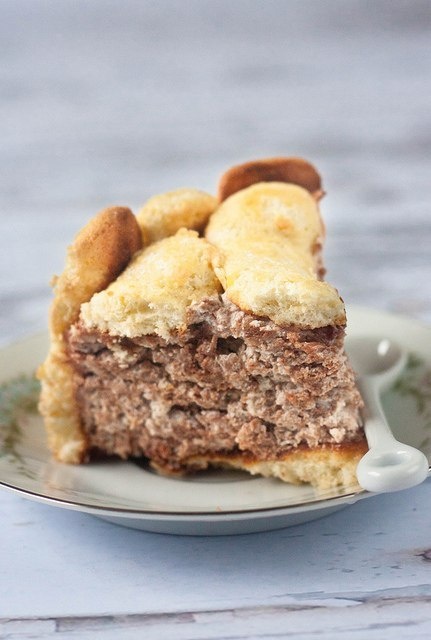 Ingredients:
Cookies "ladies fingers»
Orange liqueur - 2 tablespoons + 2 tablespoons water
Filling:
Butter - 450 g
Sugar - ¾ cup
Orange liqueur - ¼ cup
Almond extract - ¼ teaspoon
Ground almonds - 1 cup
Bitter chocolate - 110 g
Espresso - ¼ cup
Whipping cream - 2 cups
Melt the chocolate in a water bath with ¼ cup of espresso until smooth. Mixer, beat butter with sugar until the air mass. Pour the liqueur and almond extract, ground almonds and melted chocolate (continuing to whisk). Whisking until smooth air mass leave on time to the cream has cooled down completely. In a separate bowl, whip cream, and then enter them into the bulk.
At the bottom of a cake (or deep bowl) tightly Put cookies convex side down, lightly sprinkle with a mixture of liquor and water. Biscuits and also lay along the perimeter shape with the convex side outwards and flat - inside. Transfer the whipped cream into the mold, closing him up as a layer of pastry (convex side up now). Close the form with cling film and refrigerate for 6 hours. Remove the edge of the mold and plastic wrap and serve.