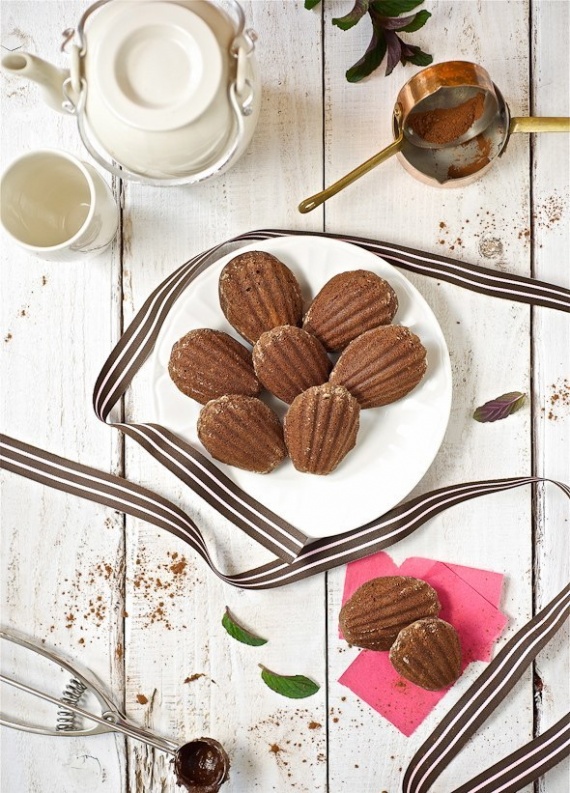 Ingredients:
Flour - 70 g
Cocoa powder - 3, 5 tablespoons
Baking powder - ½ tsp
Sugar - 90g
Pinch of salt
Zest of lemon quarters
Egg - 2 pcs
Butter - 100 g
Preparation:
Sift flour, cocoa, baking powder and together. Peel, mix with sugar and salt, rubbed his hands ingredients to the sugar soaked with lemon flavor. Whisk the eggs with the lemon-sugar mixture. Whisk together the butter with already beaten eggs. Gradually enter the sifted flour mixture, knead the dough and wrapping it in plastic wrap, place in the refrigerator overnight (at least an hour). Heat oven to 220 degrees, grease a cookie form for butter and sprinkle lightly with flour. The dough is spread equally between the molds (cookie "Madeleine"). Put the form of cookies in the oven and immediately reduce the temperature to 175. Bake for 13-15 minutes. Remove the cookies from the mold, cool and serve with tea.