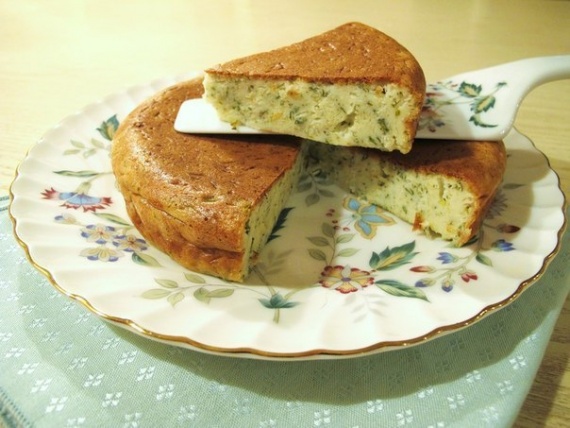 need: 150 g of hard cheese (such as Cheddar); 3 eggs; 100 ml mayonnaise, sour cream 100 mL, 4 tbsp flour; 2 tsp baking powder; salt (a little), spices, green onions, dill.
Mixer beat eggs, add the mayonnaise, sour cream, flour, baking powder, salt and pepper.
All beat up. Add grated cheese, chopped green onions, dill and mix well everything. In the prepared pan (diam. 18-20 cm) to lay out the dough, place in a preheated 180 degree oven and bake for 30-40 minutes.
Willingness to check the stick.
I'm ready Multivarki mode Bake 55 min.