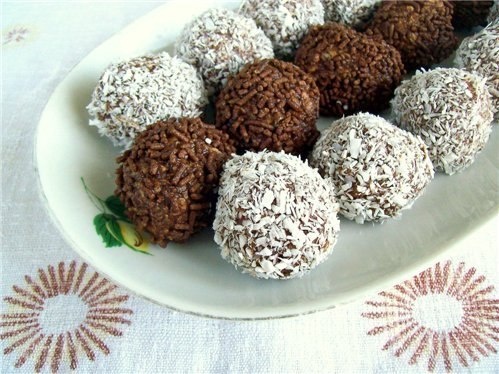 Ingredients:
100g softened margarine (or butter)
1 tbsp cocoa
4 tablespoons sugar
300 ml of oatmeal (not milled in Hercules)
1 tbsp water
Softened margarine whipped up splendor with sugar and then add the other components and knead the dough uniform. From it to form balls and roll them in coconut flakes or, or chocolate chips.
Put in the fridge to set.
For adults, you can add 2 tbsp cocoa, 2 tablespoons cold strong coffee, 1 tablespoon vanilla sugar and 3-4 tablespoons sugar.