Today hot desserts far away from the original purpose – they are not only after meals, but often as a separate dish. Treat yourself and your friends is interesting, but not difficult to prepare desserts!
The French concept of "desserrer", from which the modern "dessert", previously had a slightly different meaning. Yes, this dish "after meals", but a requirement is sense to the table something refreshing and light. Hot desserts in the classic sense – it's coffee and tea.
These desserts, in the original sense, can be considered only berries, fruit and all kinds of derivatives, juices, mousse, jelly. To taste the real hot dessert should be more tart than sweet. Coffee and tea are considered hot desserts due to its properties to speed up digestion and relieve the feeling of heaviness after eating. These hot drinks perfectly toned, suppressing afternoon drowsiness.  
Modern cooking
With time the meaning of "dessert" has undergone significant changes, and today that word to understand something consumed after a meal, often sweet. Today's hot dessert is not necessarily easy, but almost always sweet. Although there are delicious exceptions: black and red caviar, oddly enough, the desserts, and the classic French dessert cheese.
In the sprawling modern family hot and cold desserts includes numerous cereals, casseroles, souffles, puddings, fried in batter, fruit, and many other familiar and unusual dishes. Hot desserts are made from a wide variety of products that you can buy at any time of the year, even in winter.
Kashi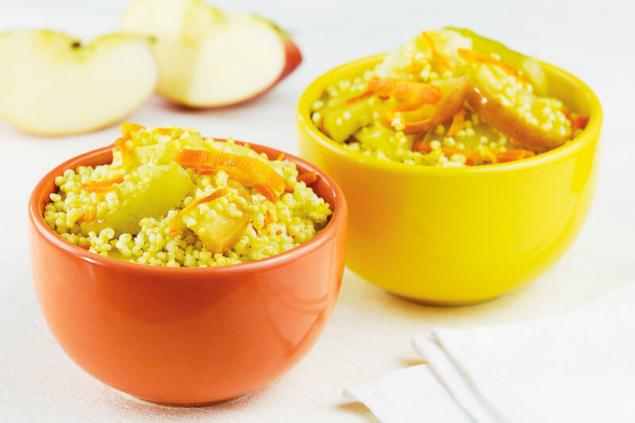 Ordinary cereal can also be called desserts. But who will turn the language to call Guriev porridge – ordinary? It's just a culinary masterpiece, the dream of gourmets! It is based on ordinary semolina. Cooked porridge put in layers in a baking dish, shifting layers removed from the milk foams and chopped apricots pitted. The layered dessert is baked to Golden brown, sprinkled with roasted walnuts and served with apricot sauce, if desired, add the liqueur.
Guryevskaya porridge
is a national Russian product. However, in other national cuisines are similar desserts.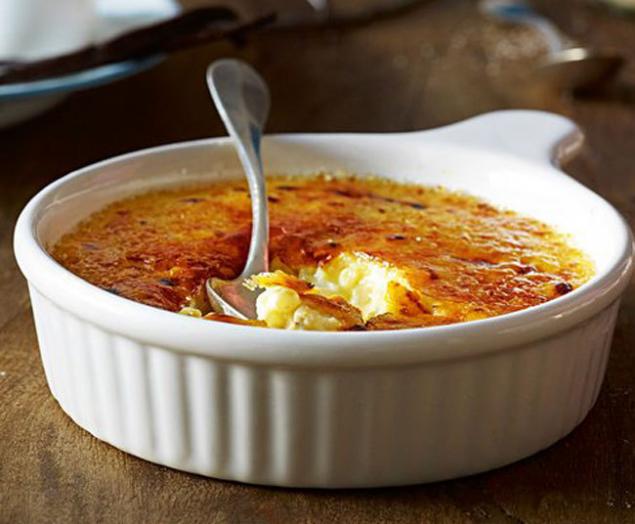 Hot Greek rice pudding "was carnival they prepare"
prepares so. Milk (fat content of not less than 2.5%) boil thick rice porridge. In the finished porridge add sugar, lemon zest and vanilla and keep on heat for another 10 minutes. Slightly cooled and laid out on kremanka: layers of rice pudding shift jams, pieces of fruit. Top liberally sprinkle with cinnamon and decorate with sliced strawberries and mint leaves.
The same ingredients in different technologies give different results: Azerbaijani firni (rice porridge) is also boiled in milk, only do not use the rice, and rice flour. Hot firni laid out on deep plates, sprinkle with cinnamon and seasoned with butter. If desired, put on top of jam out of rose petals. A gentle creamy texture that just melts in your mouth.
So Kashi is not as simple as they seem. And how many amazing desserts made of cheese!
Cheese treat
Hot cheese casserole have a lot of recipes, each of which can vary with additives. To curd the basis of added:
diced apples;
raisins;
dried apricots;
dried pineapples;
prunes;
cherries (pitted);
bananas;
pumpkin;
roasted nuts;
jam jam, any candied fruit.
Cheesecake is impossible not to love – because it comes from our childhood!
Hot desserts include dumplings of cottage cheese – is prepared quickly, look appetizing and eat them with butter and sour cream or watering jam.
A Bulgarian love hot curd desserts – doughnuts "Bay". They are prepared easily and do not require exotic ingredients:
3 eggs;
200 g of cottage cheese;
1 Cup flour;
1 tsp of baking soda.
The constituent parts of the kneaded dough and, picking up a tablespoon, fried in boiling vegetable oil.
Ready curd donuts dipped in hot syrup for 2-3 minutes and spread on a dish. As soon as a little cool – Bay are served to the table.
Cottage cheese and Apple can be cooked quickly diet souffle:
grind 200 g of cottage cheese;
grate 1 large Apple;
add 1 egg and mix well.
Put the resulting mass in a small baking dish and put in the microwave or oven. After 5-7 minutes the souffle, which is not a gram of fat, ready. You are not only hot, but cold, and instead of apples you can take the pear or the banana.
Cheese is a highly beneficial product, and desserts from it very much. Almost as many recipes for baked fruit.
Baked fruit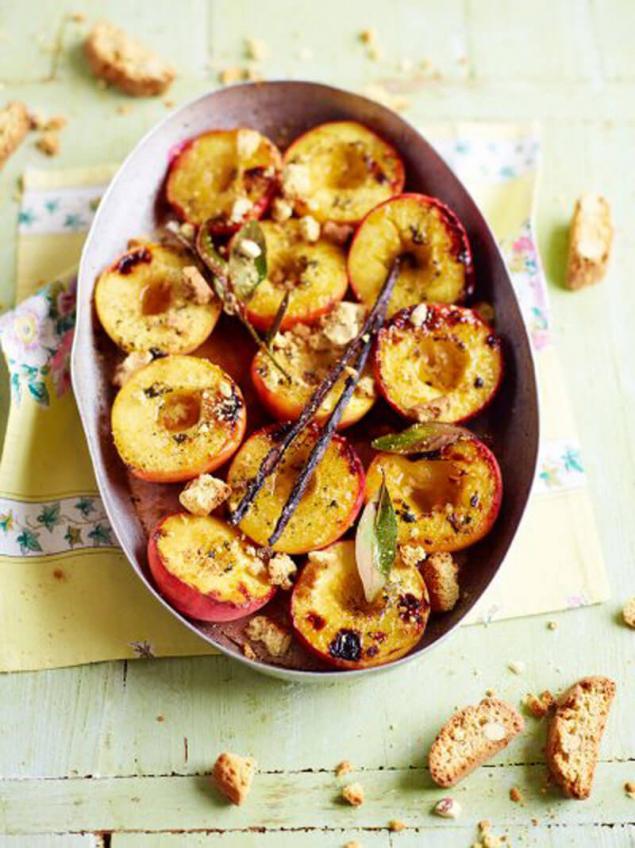 Everyone loves baked apples – this hot dessert can be as simple or gourmet, depending on how to cook.
You can fully bake the apples in the oven. Removing the Apple core with seeds, stuff them with rice with raisins, cottage cheese with nuts. To wrap up the whole Apple (cored with seeds) in puff pastry and baked. Remove the core, cut crosswise into thin layers, pour syrup, sprinkle with sesame seeds and bake. Well-known hot dessert baked pumpkin. Beautiful, tasty and low in calories. In the same way in Greece desserts quince: remove core, cut into thick slices and baked until done. Spread on a dish and pour a mixture of yoghurt with honey.
Interesting exotic
Hot and yummy desserts can be cooked on the grill.
Bananas with chocolate
Need a grill for a barbecue, bananas and chocolate.
Unpeeled bananas cut lengthwise with one hand and push apart with the cut pieces of chocolate. Put stuffed bananas on the grill and bake until the chocolate melts. This hot dish is popular among children. They can even take part in the preparation of this dessert.
Fondue
Switzerland gave the world the dessert fondue. It is rather not even a dish, is a ritual. Classic variant – melted cheese or several cheeses. Sitting around the fondue pot people dip into the melted cheese bread pieces, skewered on long forks.
In a fondue you can melt chocolate – white or black, add spices and dip it in a little bun.
Hot desserts are consumed as a separate meal, not as the end of the meal. They are diverse in composition, method of preparation and calorie content, but one thing unites them – the love desserts because it is delicious. published  
P. S. And remember, only by changing their consumption — together we change the world! ©
Join us in Facebook , Vkontakte, Odnoklassniki
Source: date.com.ua/health/recipes/gorjachie-deserty-sekrety-prigotovlen/