Seeing this recipe, I have come to a complete delight ... You can prepare homemade sweets, which will look like
«Kinder chocolate» - all the children adored delicacy

! But, unlike the variant purchased, in this chocolate bar will have no preservatives. Only natural cream, quality chocolate and love, which is preparing a chic dessert.

How to make "Kinder chocolate" Ingredients for the filling 1 liter of cream 400 g white chocolate 30 g sugar 1 hour. l. vanilla extract 10 g gelatin

Ingredients for glaze 300 g dark chocolate 300 ml cream < /

Preparation Dissolve gelatin in hot water. In a saucepan pour the cream, add to them the sugar and vanilla sugar and vanilla essence. Heat the cream slightly, to about 40 degrees.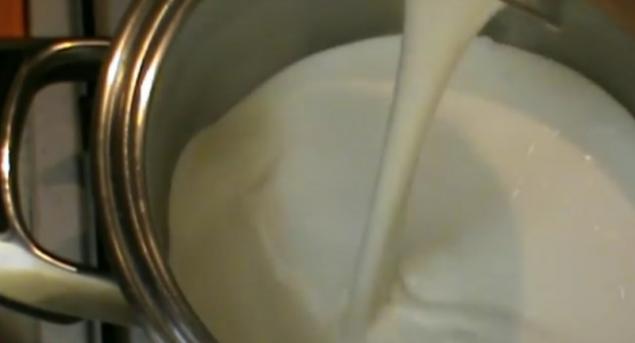 Remove the pan from the heat. Stir the cream whisk. Add to them the grated white chocolate and continue to stir the mass until the chocolate has melted. Then enter into the cream melted gelatin. Place the cream in the refrigerator for 1 hour.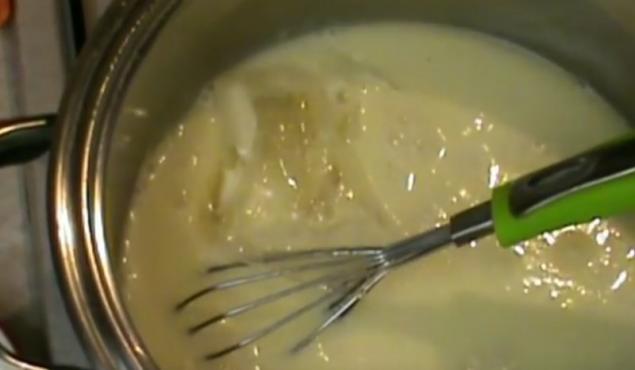 Cut out cardboard templates of this size. You will need 3 cardboard shapes to create this dessert.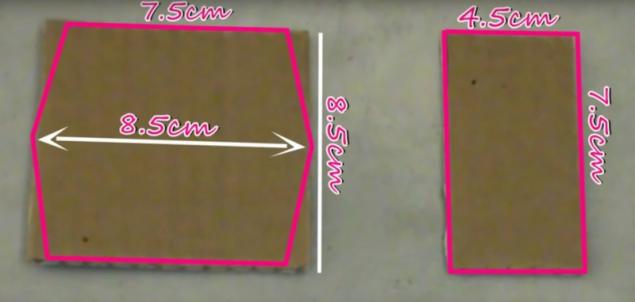 Gluing pieces of cardboard using scotch tape.





Will result in the cardboard shaper.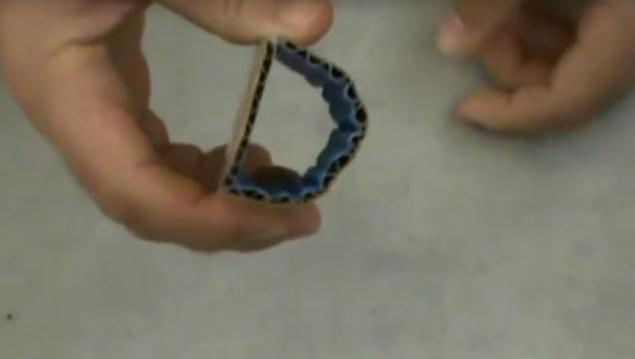 Place the paper into the shape of each carton and wrap everything with cling film.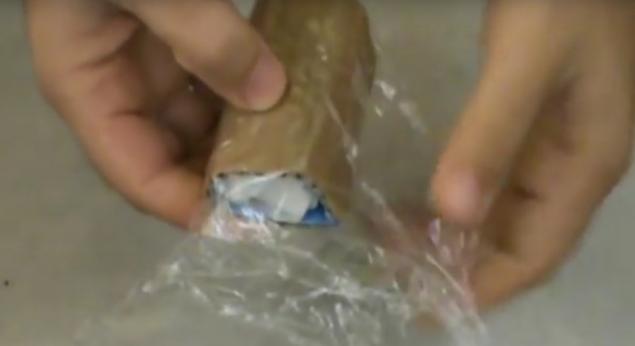 Prepare the chocolate icing. For this Melt dark chocolate with cream, mix well until complete dissolution of chocolate.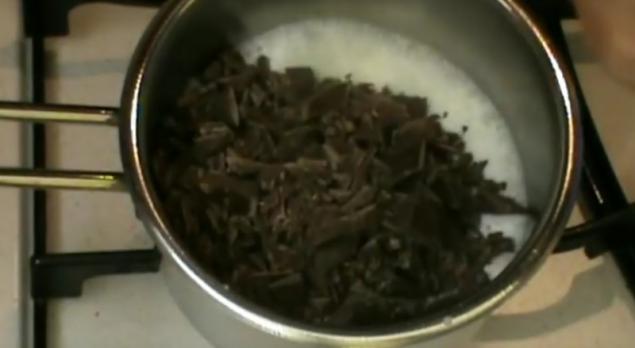 Apply a chocolate glaze on the bottom of the cardboard templates.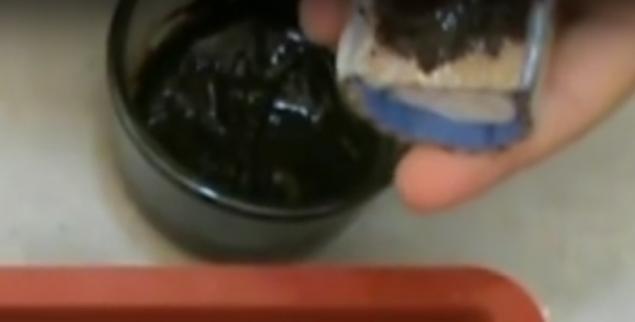 Place the cardboard in the form of bars.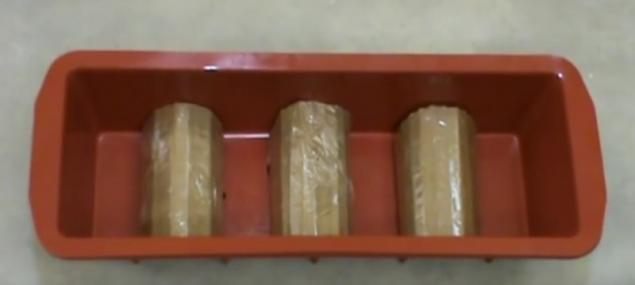 Get out of the refrigerator and white cream vzbey it with a mixer or blender, until it becomes thick.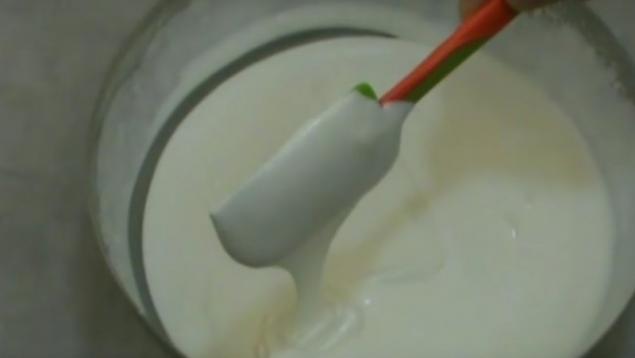 Pour the form of a cardboard template white cream.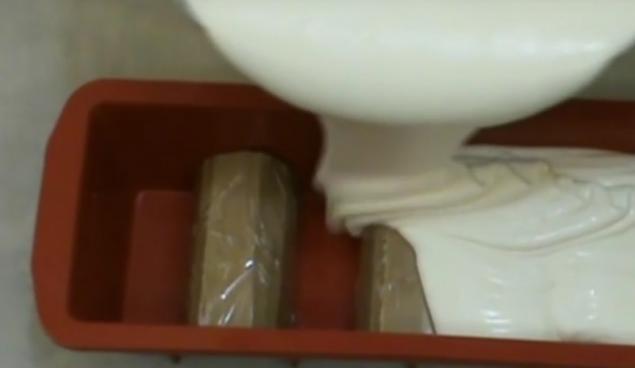 Pour on top of the chocolate icing. Place the dessert in the refrigerator until complete solidification - for 5-6 hours.




When the chocolate hardens completely, flip form.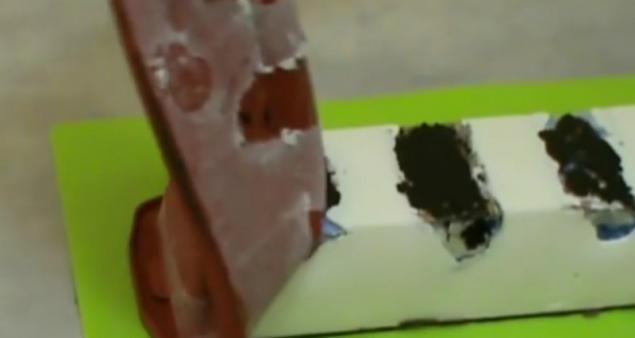 Get the cardboard templates.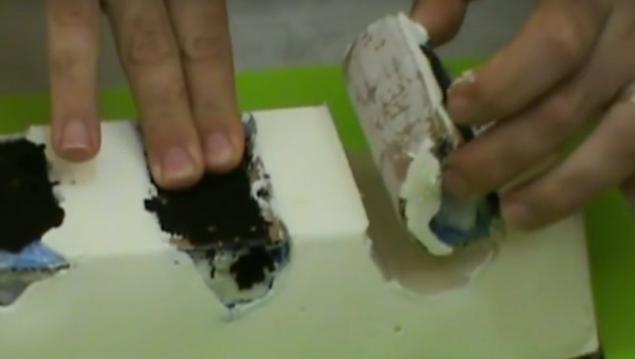 That's what happens!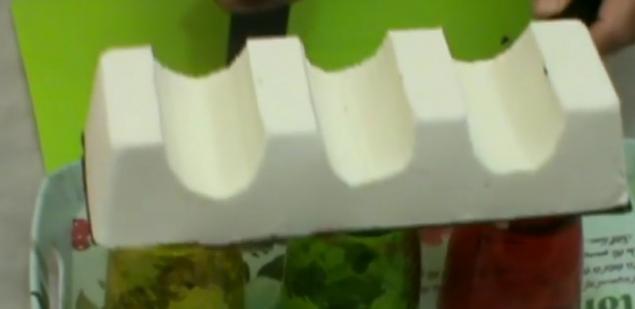 It remains to pour the white chocolate icing toppings.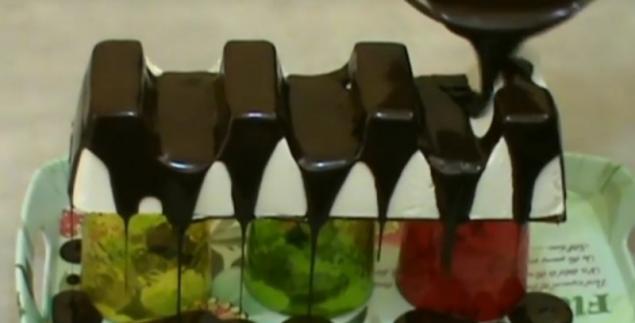 It looks a hair's breadth as "Kinder chocolate"!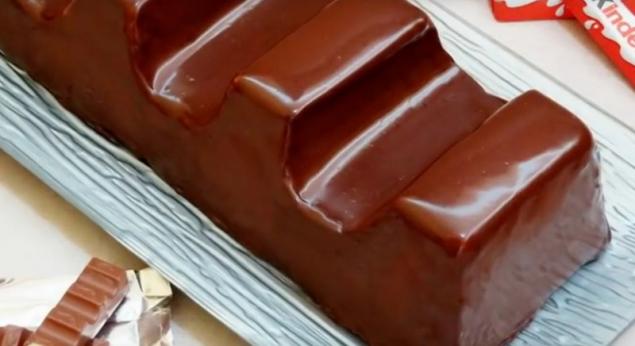 This video will reveal to you the secret of cooking wonderful chocolate bar! Do it for your loved ones - imagine how it would be nice ... gentle creamy taste and truly appetizing



! You can use the home when cooking chocolate dessert, so it will be even more useful. Share with your friends with this recipe! Large tiles "Kinder chocolate" prepared at home, few people indifferent.