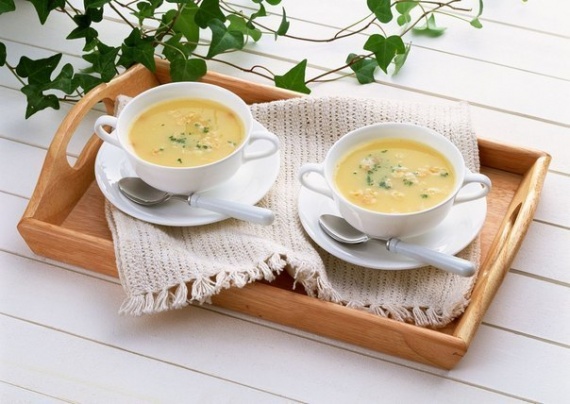 Ingredients (for 1, 5 liters of water):
1, 5 pcs processed cheese (take-tested, because of its taste depends on the whole soup)
1 small carrot
1 small onion
4 medium potatoes
greens
salt and pepper - to taste
Preparation:
1. Peel the potatoes, cut into small pieces and put to boil.
2. Grate the carrots, onion finely chopped, put on the stretch. oil (1 teaspoon).
3. Put the carrots to potatoes with onions, cheese, cut into cubes and also throw in the pot.
4. Stir the soup, until the cheese is completely disperse in hot water. Add salt to taste. Cook for 30 minutes.
5. Before serving, sprinkle with finely chopped greens.
In the soup, you can add mushrooms, shrimp, peppers, etc.