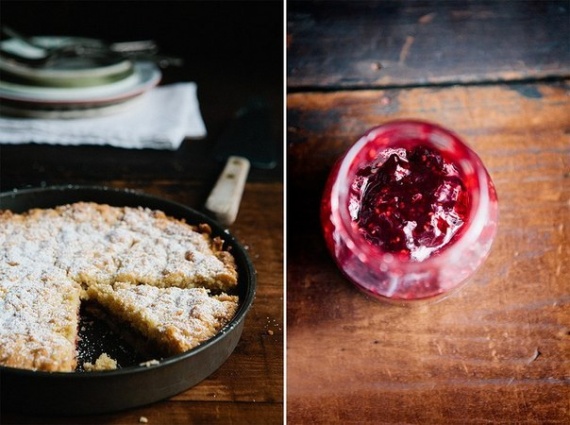 Ingredients:
Flour - 2 cups
Baking powder - 1 teaspoon
Salt - 1/8 teaspoon
Butter - 220 g
Sugar - 1 cup
2 egg yolks
Vanilla - 1 teaspoon
Jam or jam (raspberry, for example) - 110 g
Powdered sugar
Preparation:
Mix flour with baking powder and salt. Beat with a mixer, cream butter and sugar. Beat in eggs, continuing to whisk. Stir in flour mixture and vanilla. Knead the dough and shape into a ball. Wrap it in plastic wrap and place in the fridge for a couple of hours or overnight.
Heat oven to 175 degrees. Grease with butter a baking pan.
Half of the dough grate. Put the dough in the form of liquor, lightly press. Spread a layer of jam. Top with a layer of grated dough rest.
Bake for 35 minutes until golden brown. Cool before serving and sprinkle with powdered sugar.