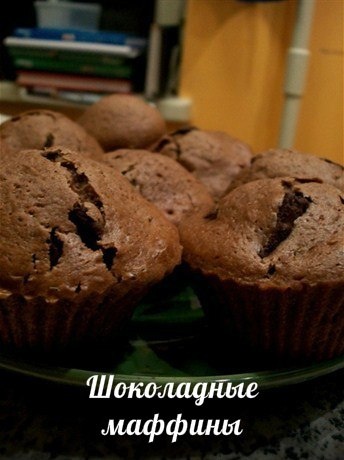 Ingredients:
Eggs 1 piece
Milk 150 ml
Wheat flour 175 g
Sugar 100g
Vegetable oil 60 ml
Baking powder 10 g
Cocoa 45g
Salt 2 g
How to:
1. Beat the egg and add the oil.
2. Sift flour, sugar, cocoa, baking powder and salt. Add to the egg mixture. Knead well until smooth.
3. Put the mixture into a greased muffin tins and bake at 200 degrees for 20-25 minutes.