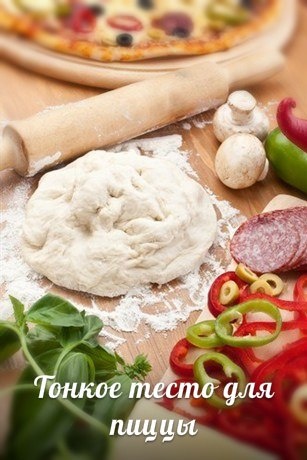 Ingredients:
Wheat flour 175 g
Salt to taste
Dry yeast 1 teaspoon
Olive oil 1 tablespoon
Water 125 ml
How to:
1. Connect the flour, salt and yeast in a food processor. Connect the jug oil and water. Without turning off the combine, pour the liquid and knead the dough uniform. Put on the table, floured and knead the dough for 2-3 minutes.
2. Put the dough in a bowl and coat the outside with olive oil. Cover the bowl with cling film and put in a warm place for 40 minutes, until the dough is increased by 2 times.
3. Re-knead the dough for 1-2 minutes. Roll out the dough into a circle of 30 cm and put on a baking sheet. Squeeze 2 cm from the edge, to get the crust and fill stuffing of your choice.