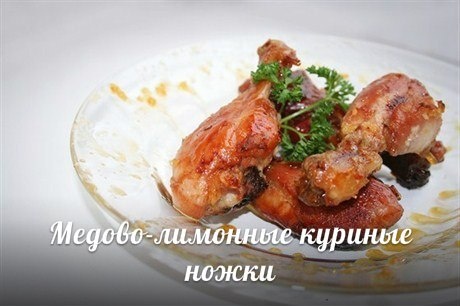 Ingredients:
Chicken legs 18 pieces
Lemons 2 pieces
Garlic cloves 8
8 tablespoons honey
How to:
1. Preheat oven to 200 degrees.
2. Put the legs on a baking sheet and sprinkle with salt. Roast for 30 minutes.
3. Mix the lemon juice, garlic and honey and pour legs.
4. Roast for another 10 minutes.
5. Pour the sauce and cook for another 10 minutes. Check for availability, pierced with a fork leg - resulting juice should be light.
Serve with lemon wedges.