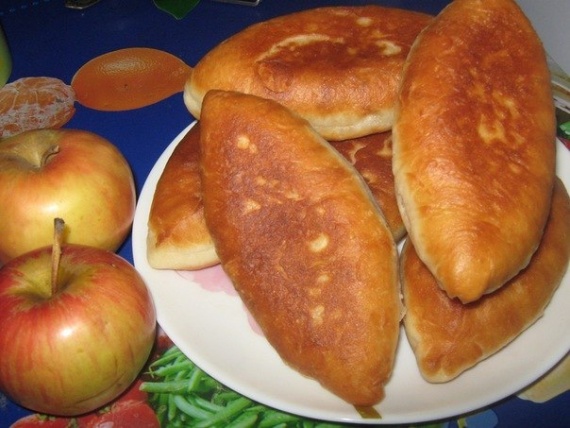 Dough:
250ml. warm milk
1 egg
pinch of salt
2 st.l.sahara
1 package yeast (11gr.)
6st.l.podsolnechnogo oil
500gr.muki (maybe a little less or a little more)
Filling:
Apple butter.
Knead the dough and put in a warm place to increase in volume 2 raza.Kogda dough is suitable, it obmyat and divided into 18 lumps (no larger than a mandarin) .Each a ball roll out thinly, put the filling in the middle and zaschipat edge.
Fry in hot oil on both sides for 3-4 min. On low heat.
Spread in oil seam down.